Mercy Junortoun Sporting Precinct Blessing and Civic Welcome
14/09/2023
On Friday 8 September 2023, the Mercy Junortoun Sporting Precinct was officially opened with a Blessing and Civic Welcome in the presence of most of the College students and staff as well as invited guests. After almost ten years of vision, plans, negotiations and hard work, the dream finally turned into reality and was celebrated as a significant milestone in the history of the College.
It was a pleasure to host so many dignitaries and guests to this special occasion who had attended from all parts of Victoria to share in the event and offer their support. There are many stakeholders and partners who have contributed to this development and demonstrated their faith in the College.
Special guests in attendance included: Sister Kathy Ryan rsm, Most Reverend Shane Mackinlay DD, Bishop of Sandhurst, The Hon Jacinta Allan MP, Minister for Transport and Infrastructure, The Hon Maree Edwards MP, Member for Bendigo West, City of Greater Bendigo, Mayor Cr Andrea Metcalf and Councillors, Cr Matthew Evans, Cr Margaret O'Rourke and Cr Greg Penna. Mr Anthony Loschiavo, Executive Officer, Mercy Ministry Companions and Mr Paul Desmond, Chief Executive Officer, Catholic Education Sandhurst. City of Greater Bendigo Chief Executive Officer, Mr Craig Niemann and other Council staff. Mrs Judy Sailors, Head of Operations, Mercy Education Ltd and other MEL staff, Mr Sam Kane and Ms Sam Dowling, CMC Advisory Council members and Mr Tom Sexton, Executive Director, Diocese of Ballarat Catholic Education Limited. Representatives from the architects Clarke Hopkins Clarke, project managers RMG and construction team Nicholson Construction. Guests representing the Richmond Football Club, Sport and Recreation Victoria, Cricket Australia, Cricket Victoria, Community Cricket and Junortoun Community Action Group. Principals from St Mary of the Angels Nathalia, Sacred Heart College Yarrawonga, Sacred Heart College Kyneton, Doxa School Bendigo, Marist College Bendigo, St Francis of the Fields, St Kilian's PS, St Monica's PS and Our Lady of the Sacred Heart Elmore and residents from Golden Rise Bendigo – Mercy Health.
The project is a partnership between Catherine McAuley College (CMC), the City of Greater Bendigo, Cricket Australia, Cricket Victoria and the Victorian Government to provide much-needed new school and community joint-use sporting facilities at the Coolock Campus in Junortoun.
Prior to the commencement of proceedings, guests were invited to walk through a traditional smoking ceremony to be cleansed and welcomed to Djaara country. This was followed by a moving and heartfelt Welcome to Country by DJAARA member, Troy Firebrace and a didgeridoo performance by Troy with Jason Kerr, also a member of DJAARA. The official proceedings continued with an excellent rendition of the Australian National Anthem by the CMC Concert Band and Choir before an address by the Principal Mr Brian Turner.
Mr Turner reflected on the way that a different approach to the undertaking of this sort of large development has brought about such beneficial and lasting change as the Mercy Junortoun Sporting Precinct. Not just for the advantage of our students but for the entire community and one that will continue to have lasting impacts for generations. He reflected that multiple partnerships working together over the past ten years to achieve this outcome was not unlike a sporting team where all members strive together to win.
The Most Reverend Shane Mackinlay DD, Bishop of Sandhurst led a short liturgy and used his homily to marvel at the way that recreation allows us to live a full life and to develop our talents as God intended. He recognised that the new building would promote the development of community by encouraging gathering in a new way and demonstrate the school's commitment to young people and their futures.
While Bishop Shane blessed the building and rooms, the Senior Concert Band entertained the assembly with a marvellous performance of New Horizons and The Wellerman Come.
Representing the City of Greater Bendigo, Mayor Cr Andrea Metcalf said the project was a fantastic partnership that allowed the city to deliver much-needed facilities to the community through the joint-use arrangement. She acknowledged how beneficial the precinct would be for the fast-growing community at Junortoun.
The Hon Jacinta Allan, Minister for Transport and Infrastructure, herself a past student of Catholic College Bendigo, recalled her school days and how she had used the old gymnasium when it was new. She highlighted how sporting facilities could encourage participation and ensure that everyone has equal opportunities to take part in recreational activities. She looked forward to the precinct being a hive of activity and hoped it inspired athletes to compete in the local, national and international arenas.
Later in the day, hundreds of people attended the Community Open Day which included come-and-try activities and the opportunity to explore the new facilities. The Bendigo Junior Football League christened the ovals with the Under 12s football Grand Final which was held late in the afternoon under lights.
Funding for the $25.9M project was provided by Catherine McAuley College/Mercy Education Ltd ($18.4M plus land access and lease of approximately 9 hectares), City of Greater Bendigo ($7M) and the Victorian Government (Cricket Australia Sport and Recreation Victoria $500,000).
The new indoor sporting complex, amenities and cricket hub includes:
Two-court indoor stadium with community and club social and meeting spaces, kitchen and kiosk spaces
Local level AFL, Cricket Victoria, and Netball Victoria changerooms and amenities, umpire change rooms, storage areas and first aid room
External viewing area to all sports fields
Cricket hub area includes a six-lane cricket training net facility with operable walls, dedicated storage space and office administration area.
The redevelopment of the lower oval precinct includes:
Construction of two junior-size ovals, one with lights
Construction of one minimum-size senior oval, with lights and electronic scoreboard
Construction of one full-size senior oval with turf cricket wicket (no lights)
Construction of two outdoor netball courts with lights
Irrigation, access ways, pathways, landscaping, and car parking
Goal posts and interchange benches.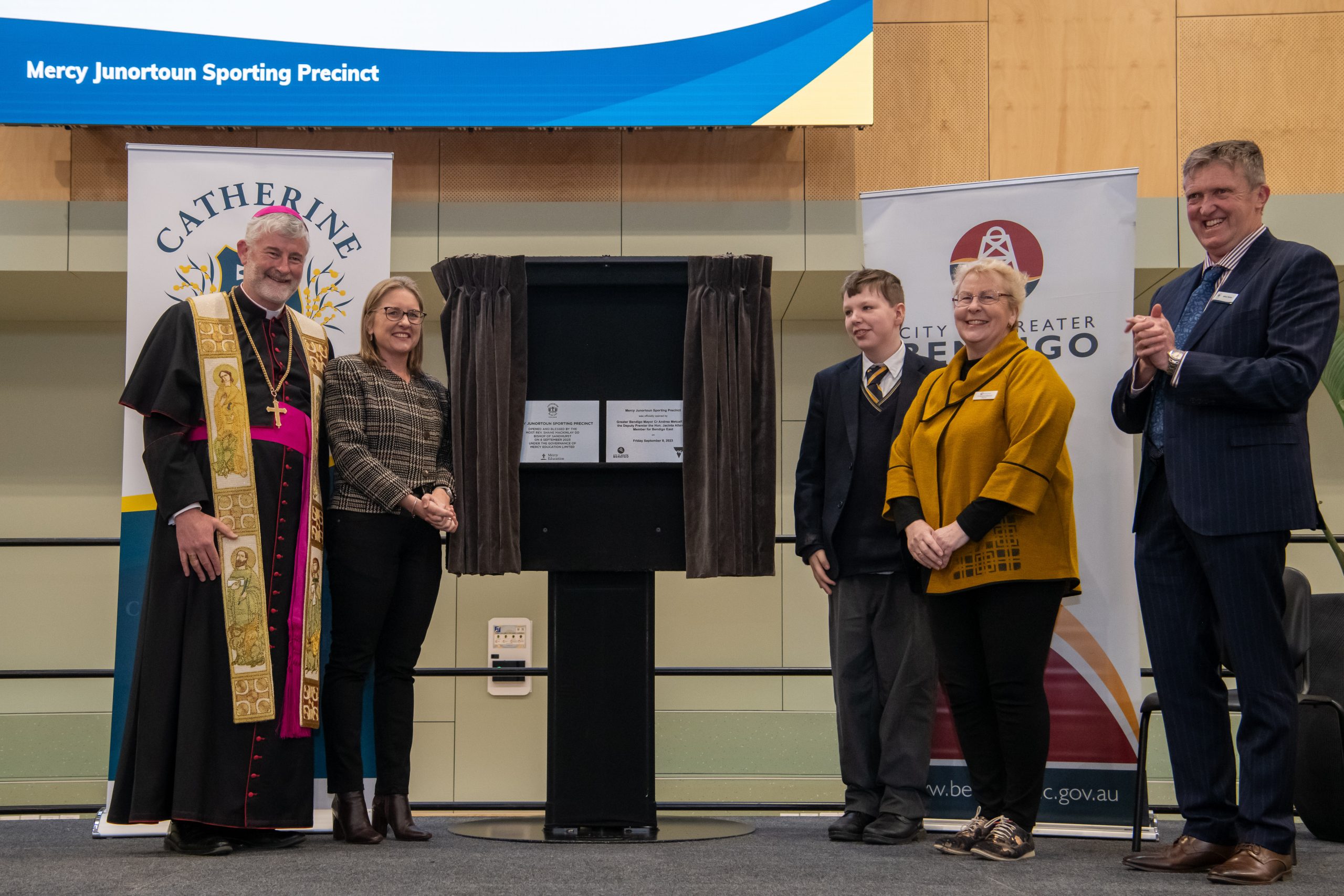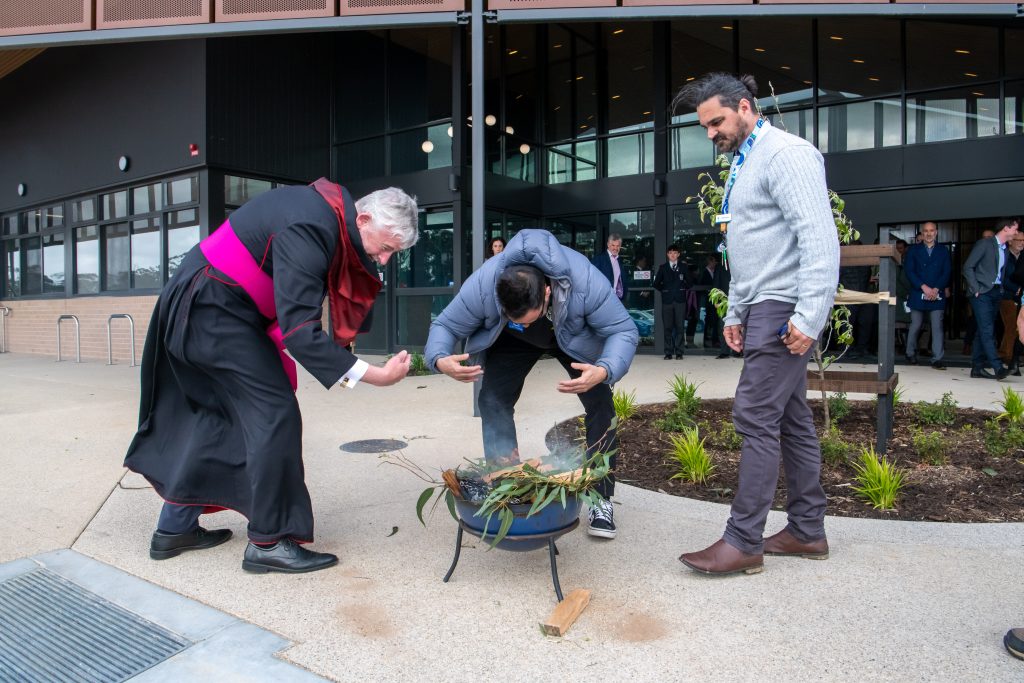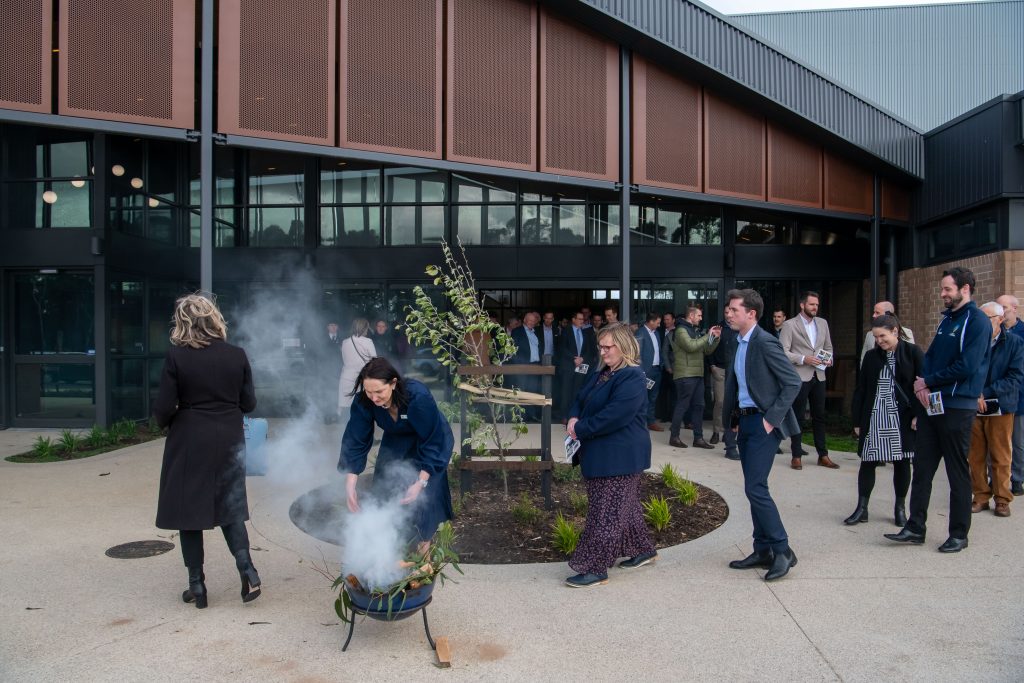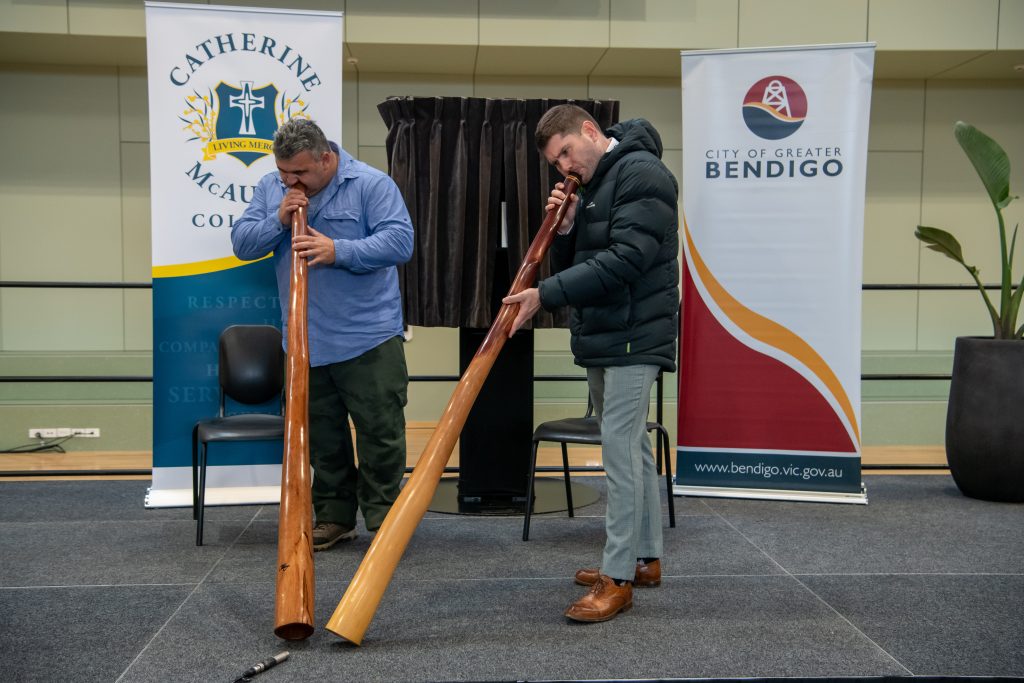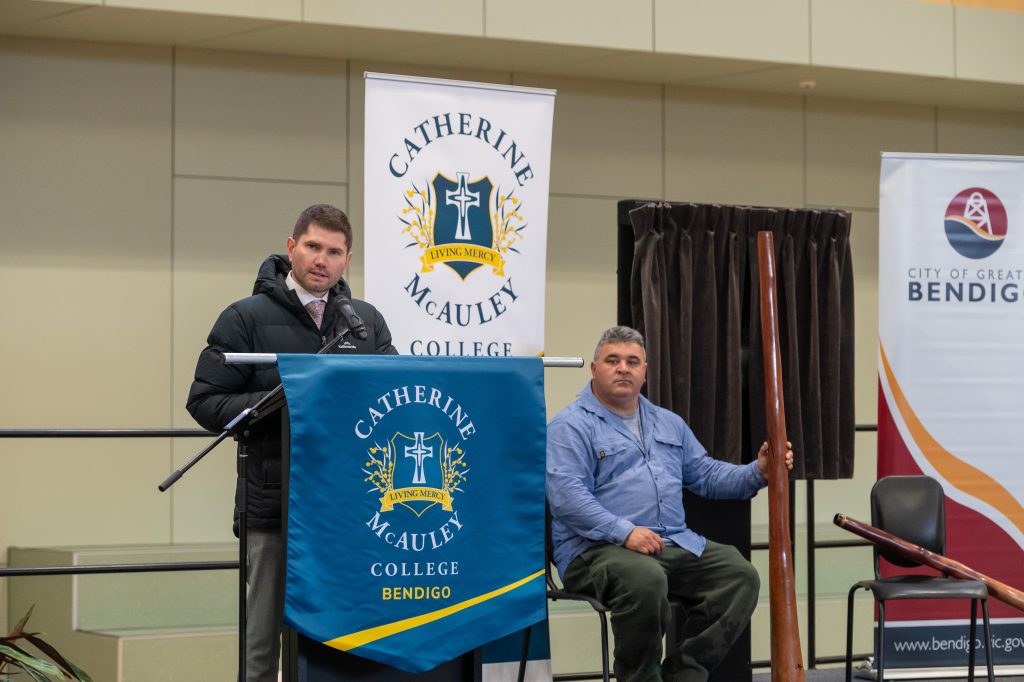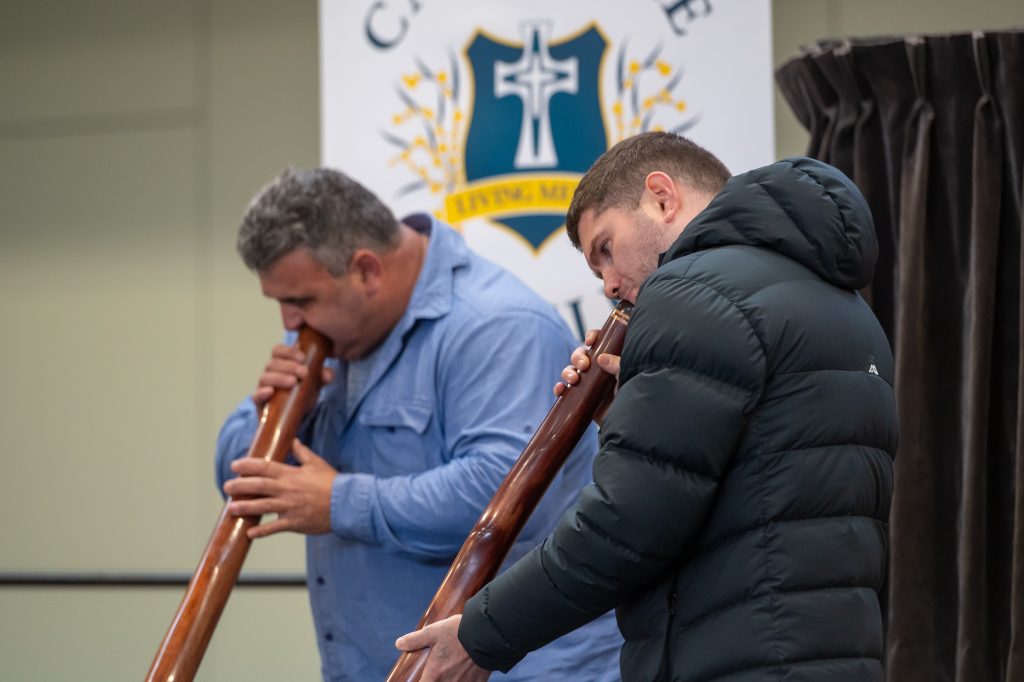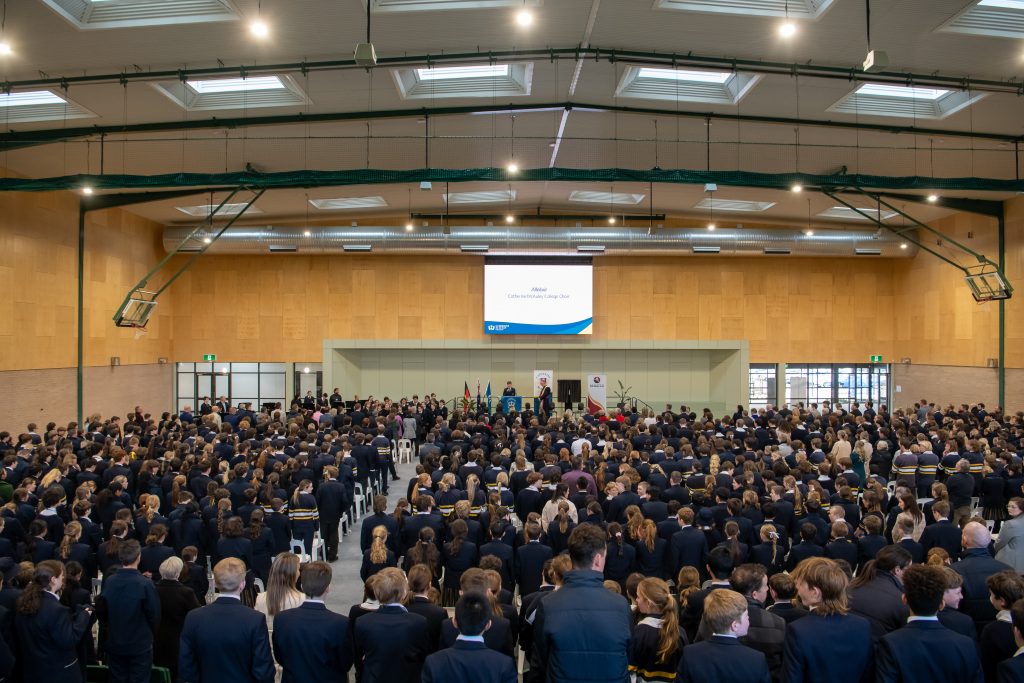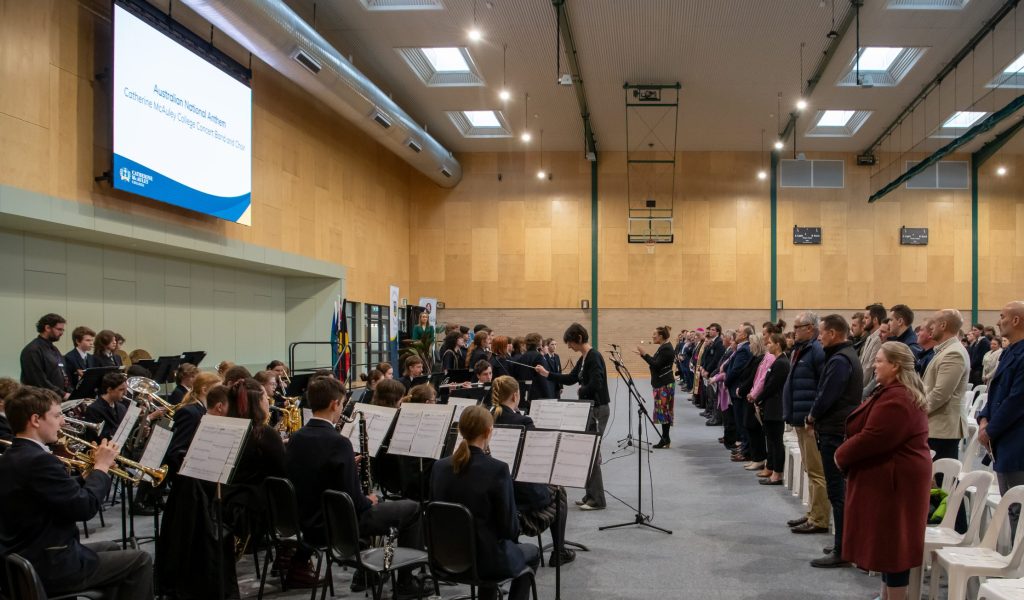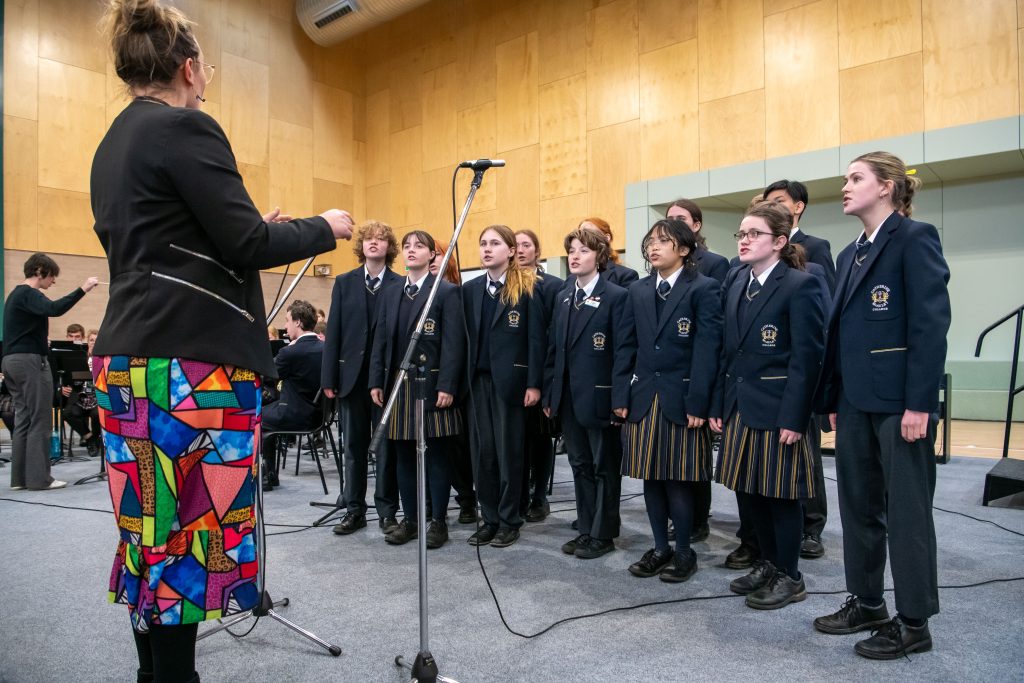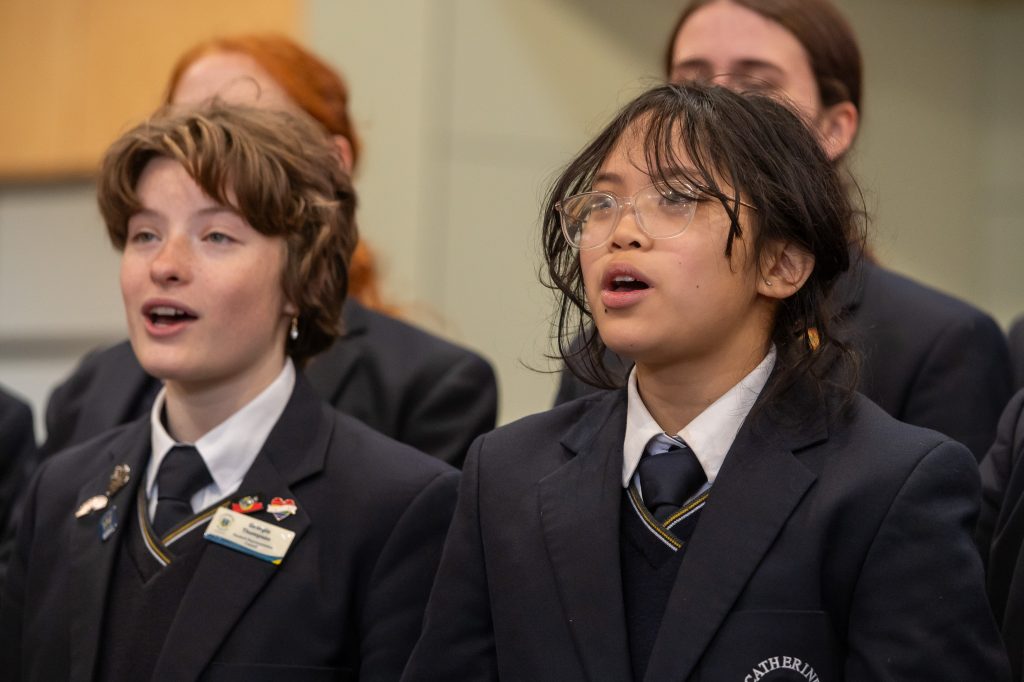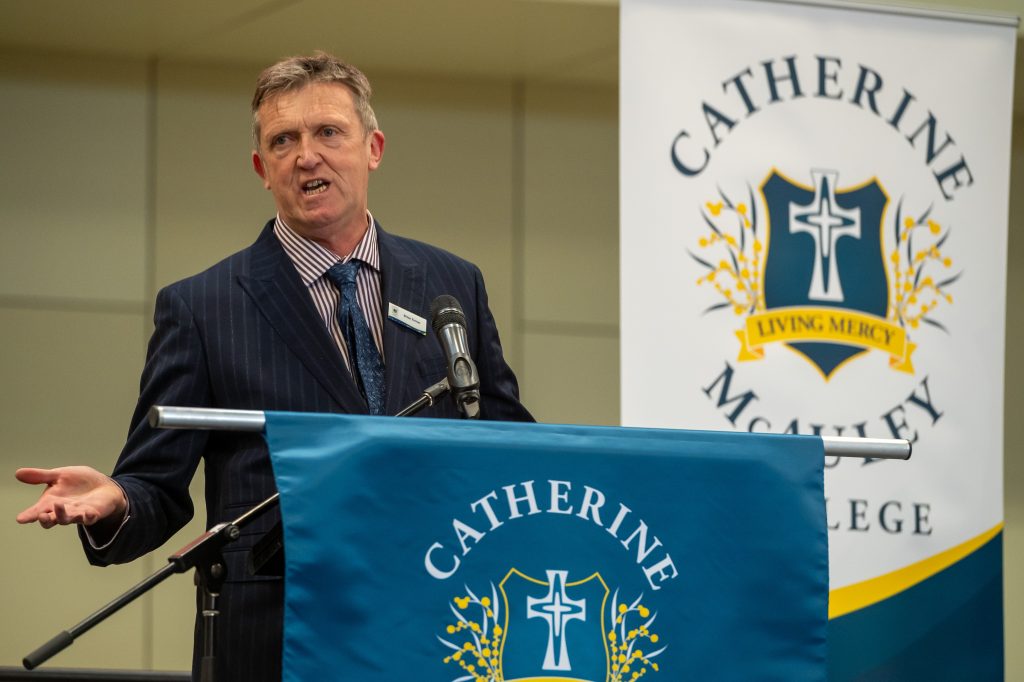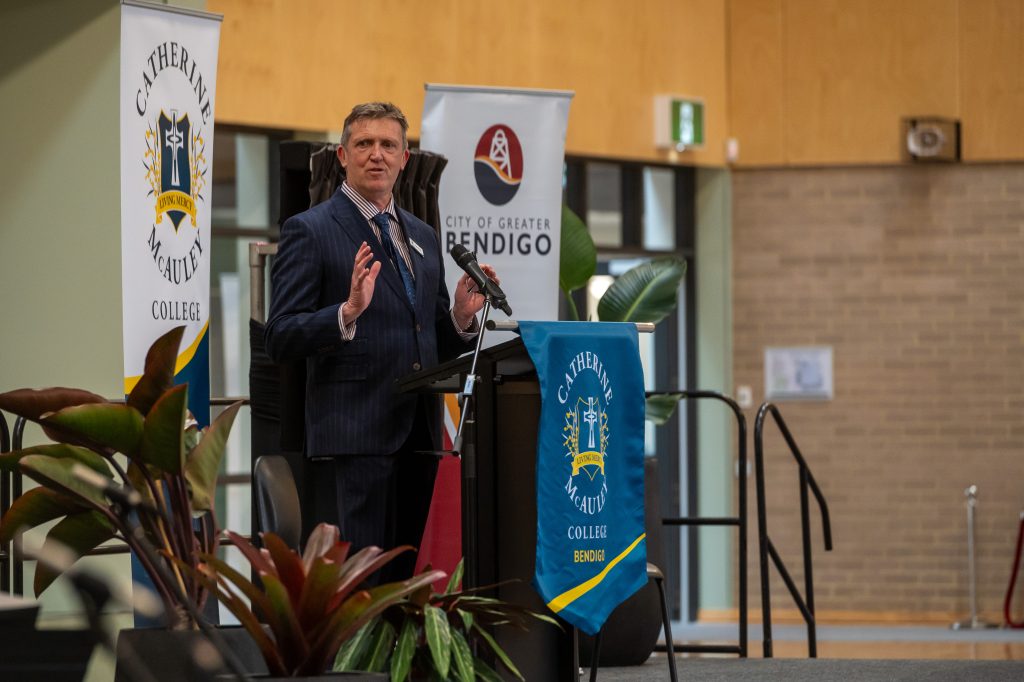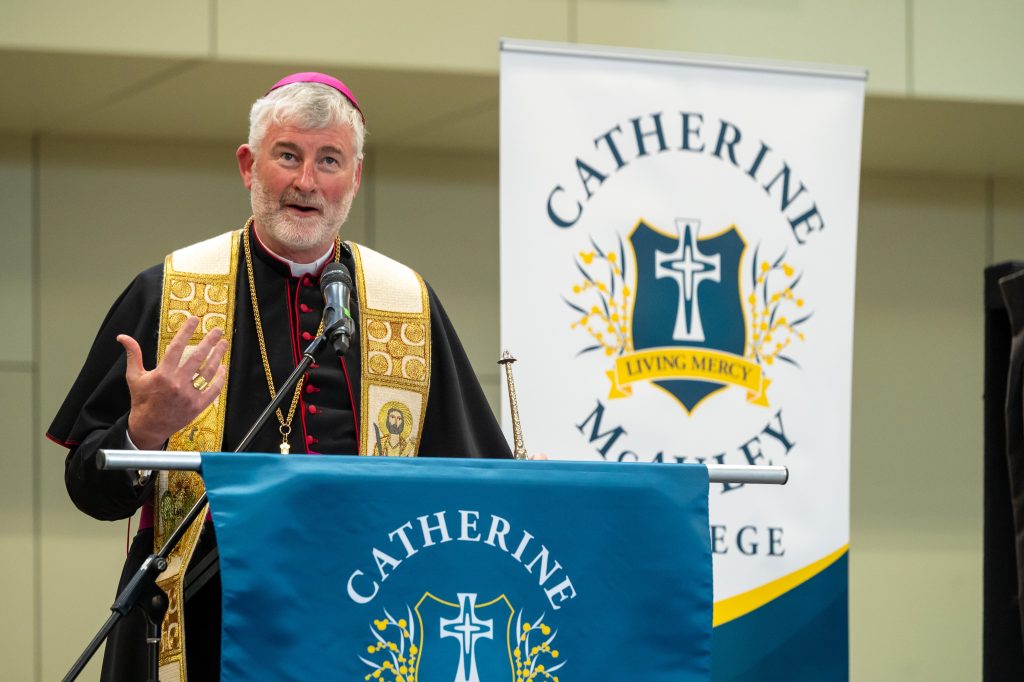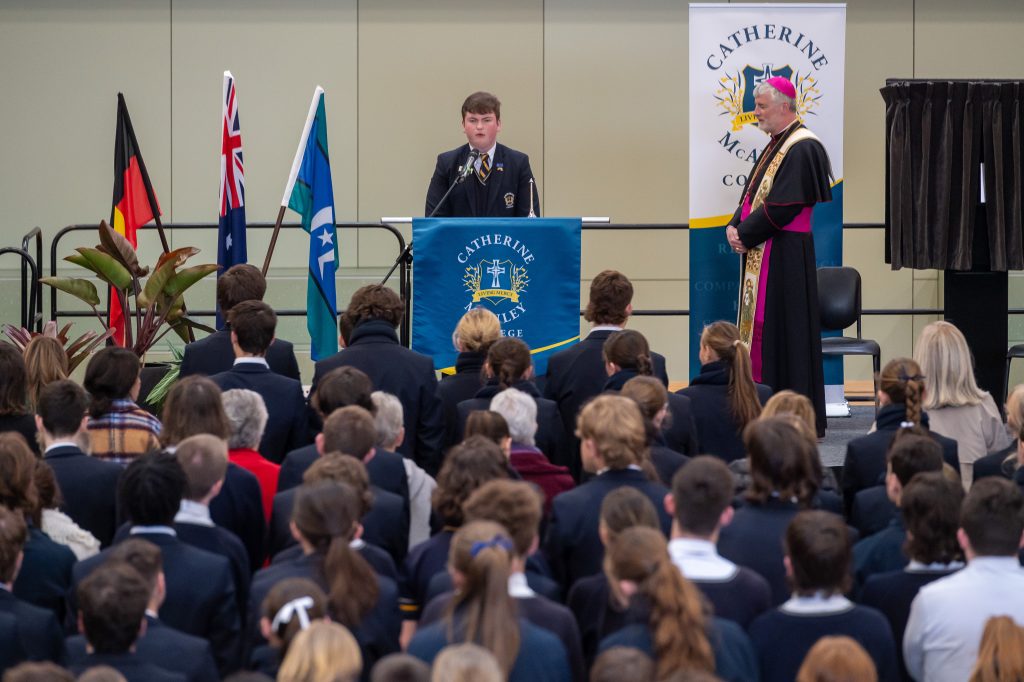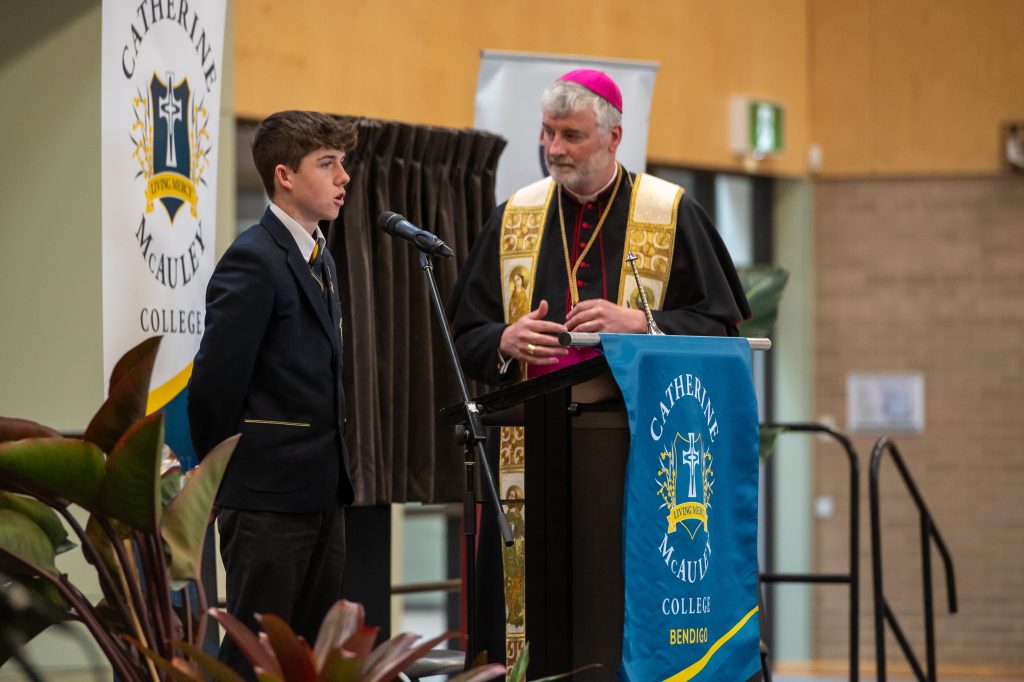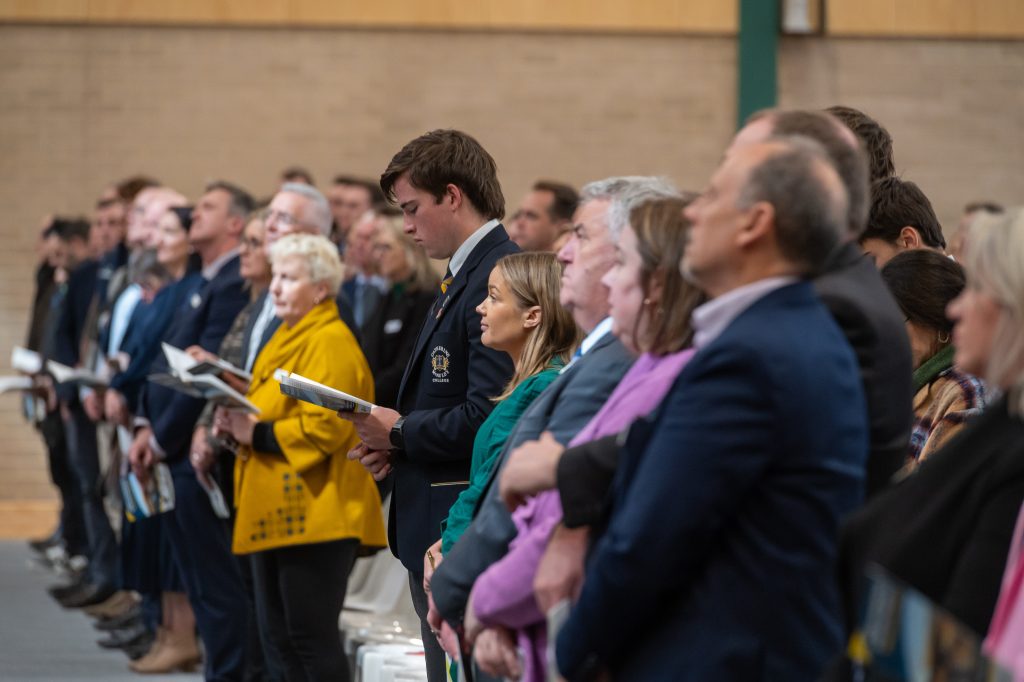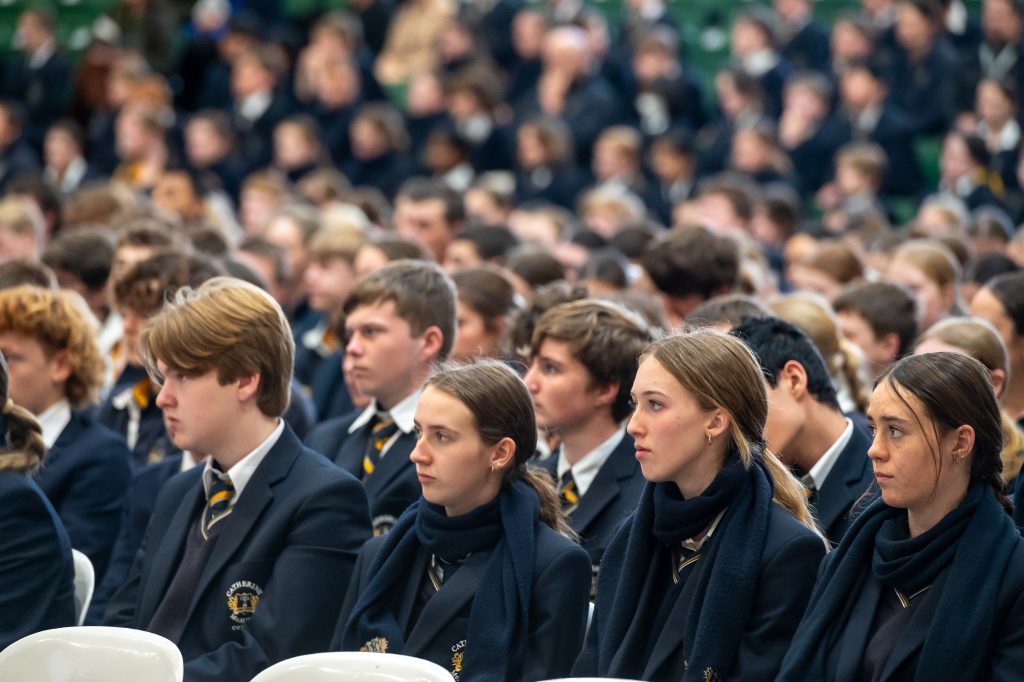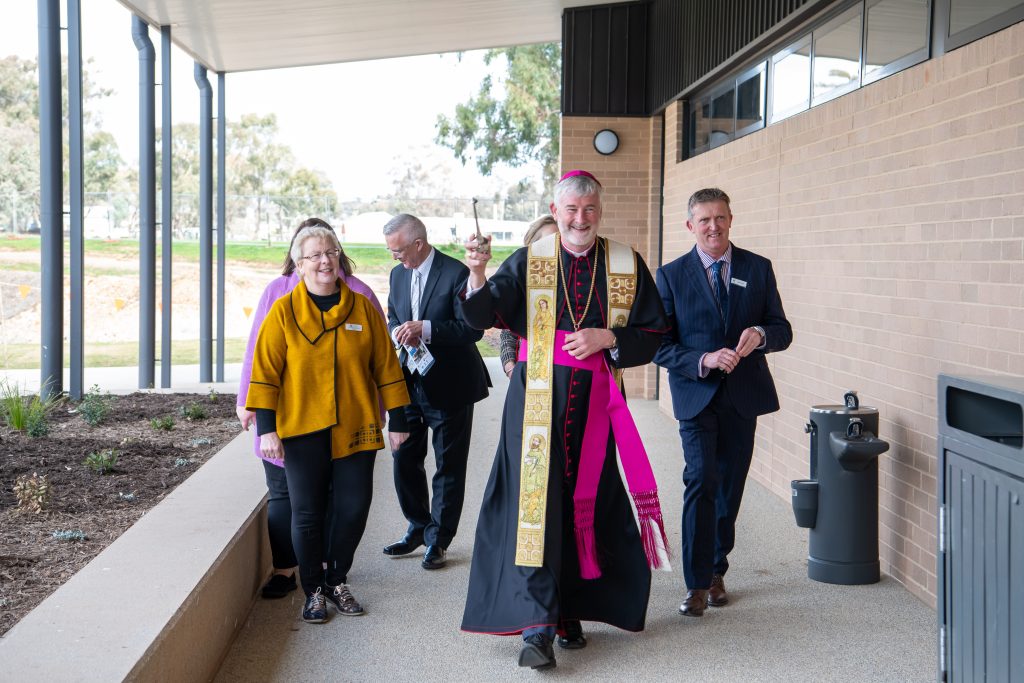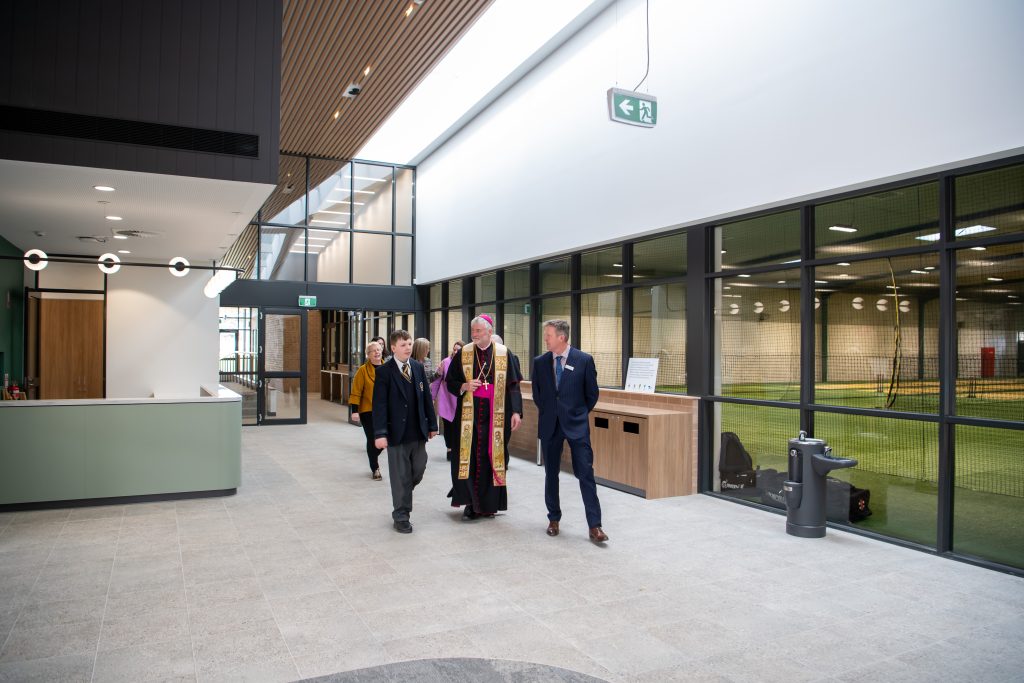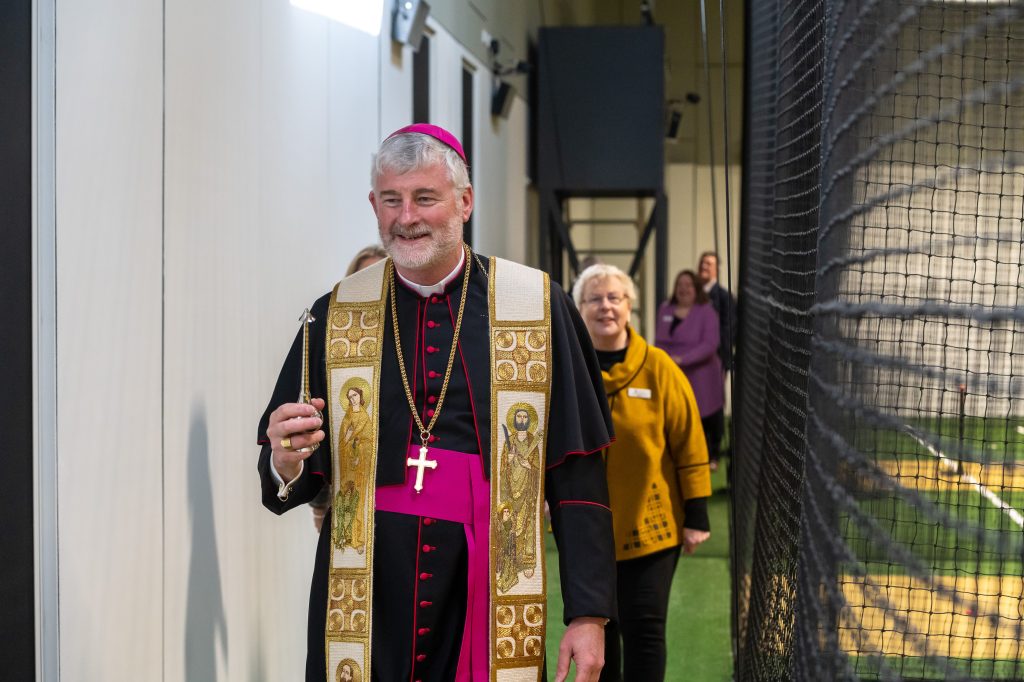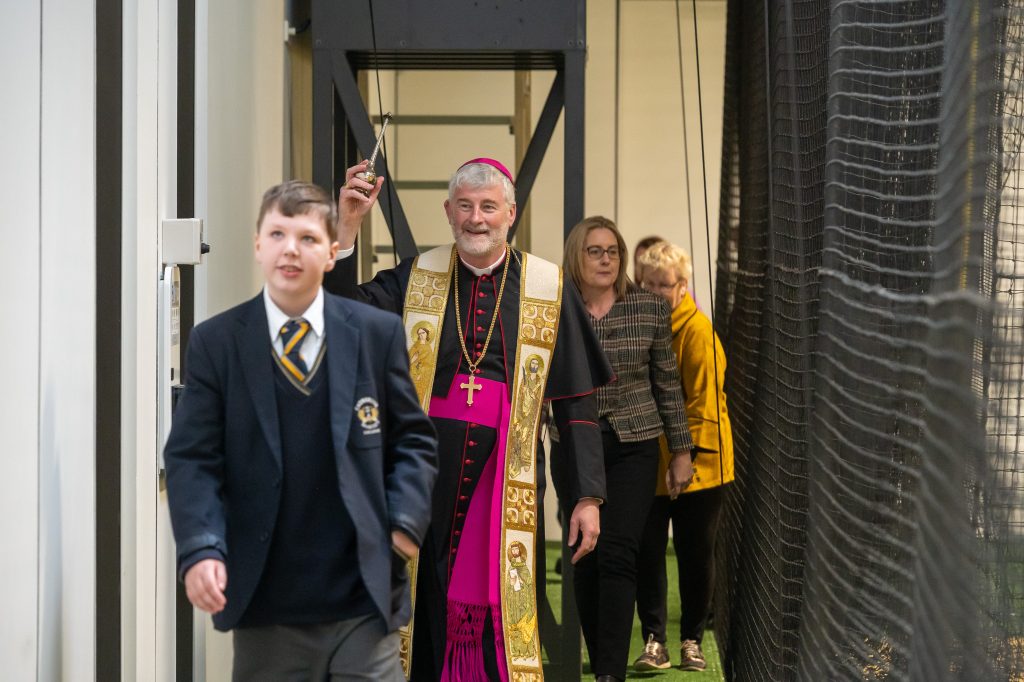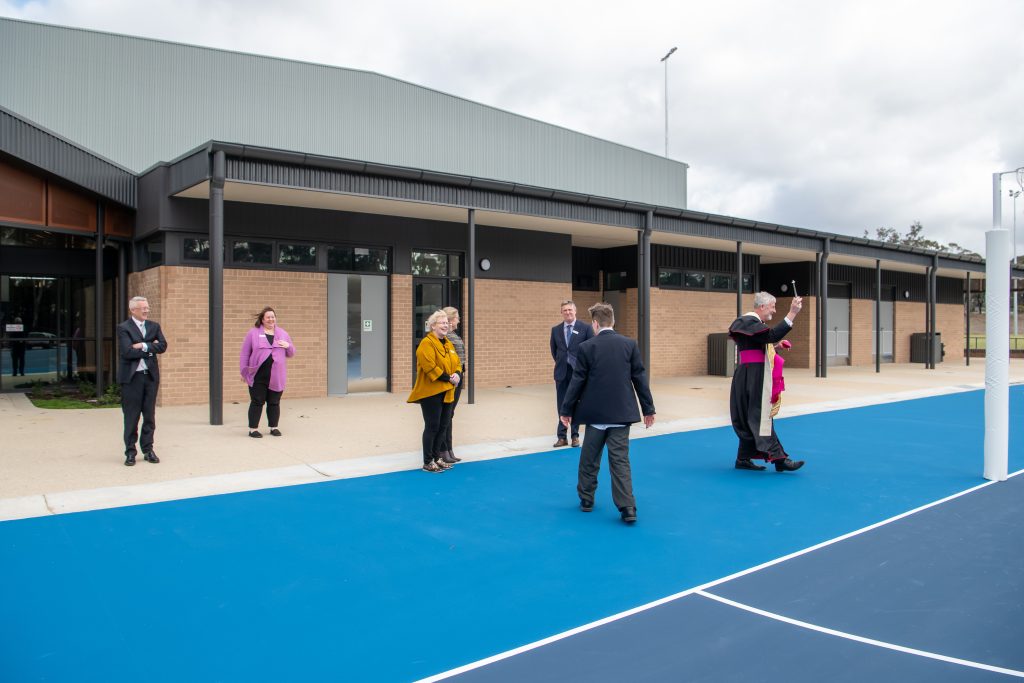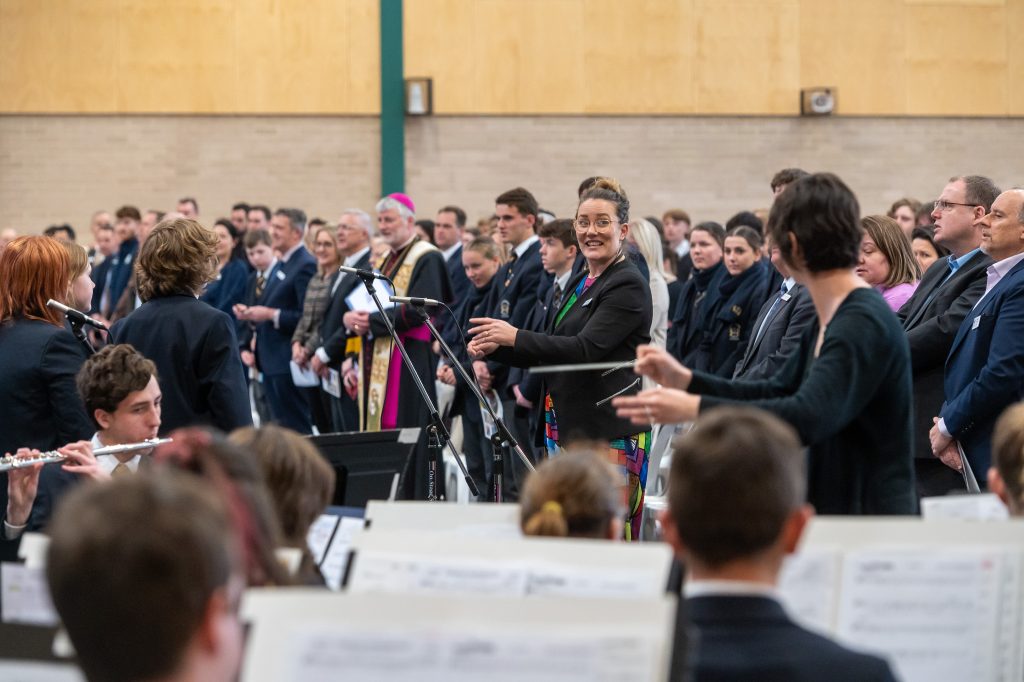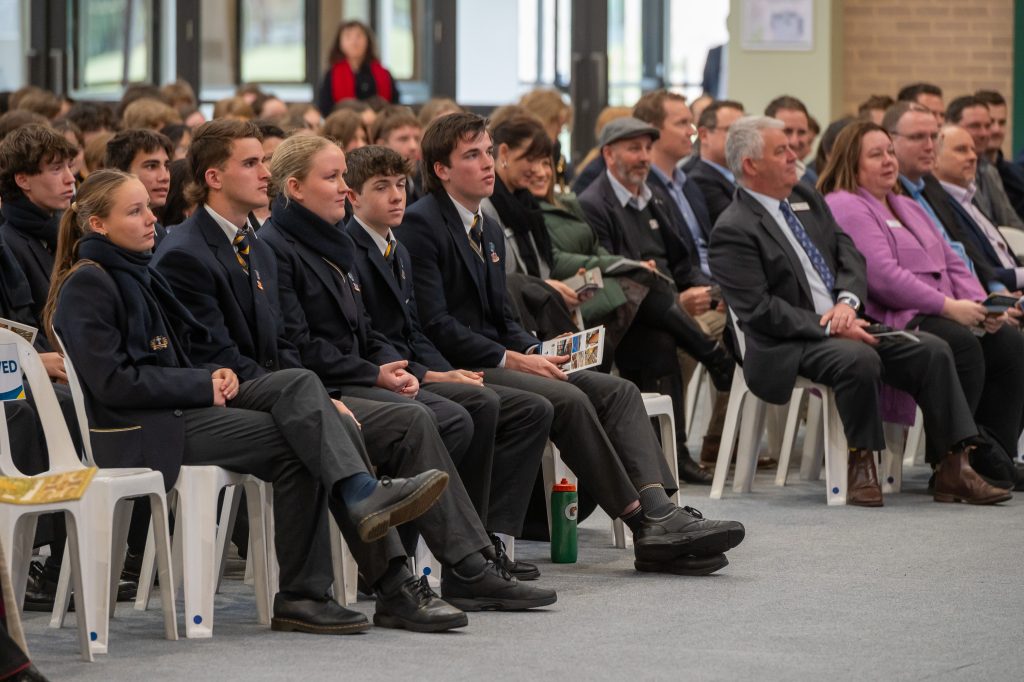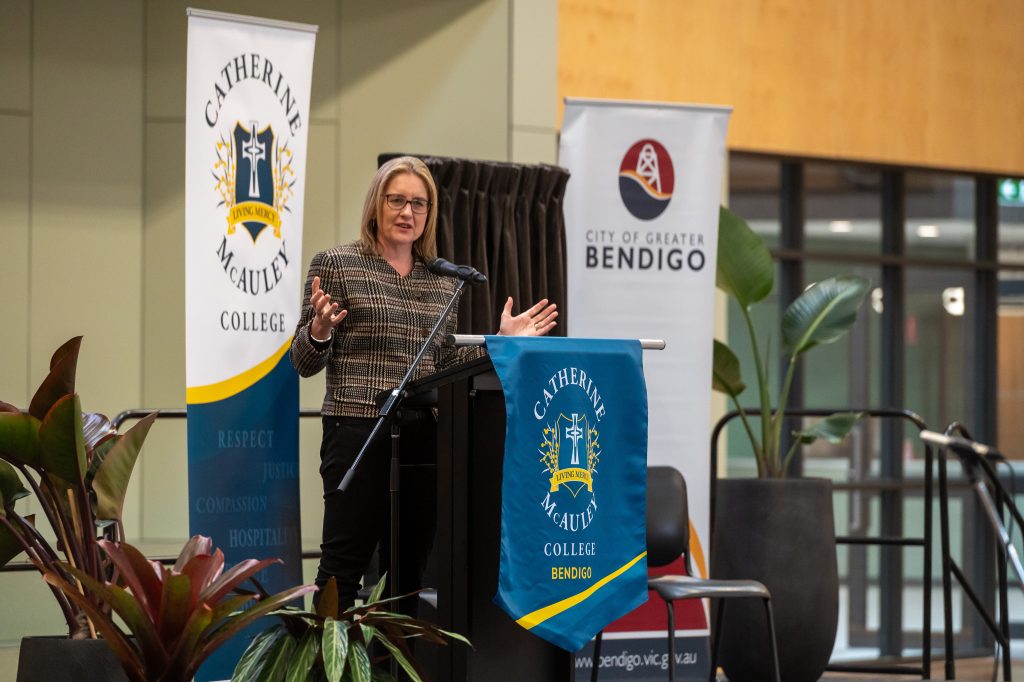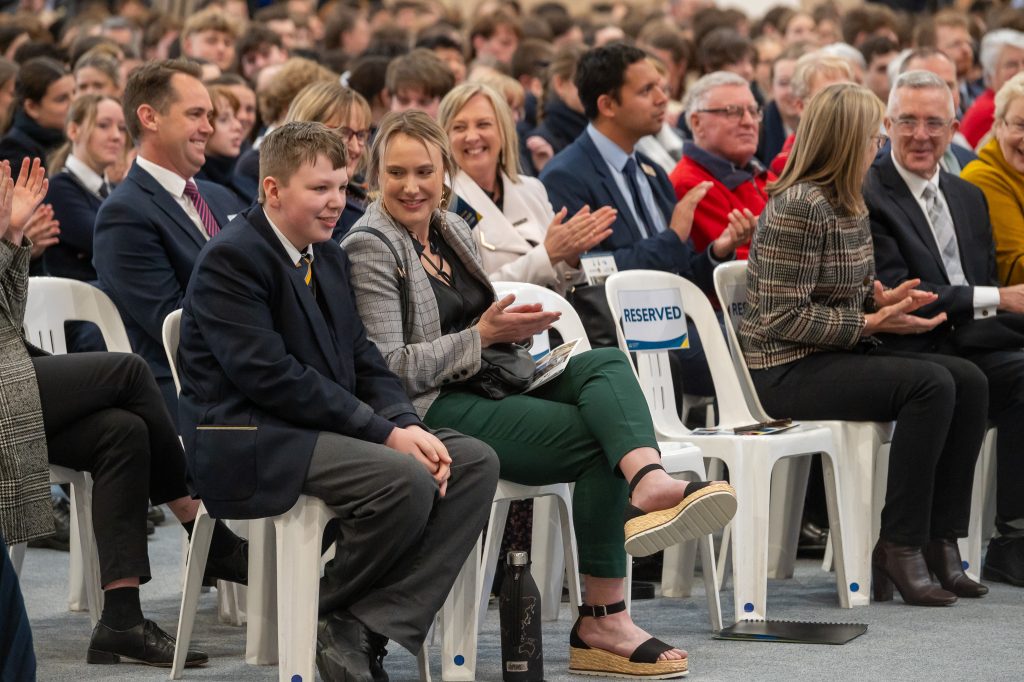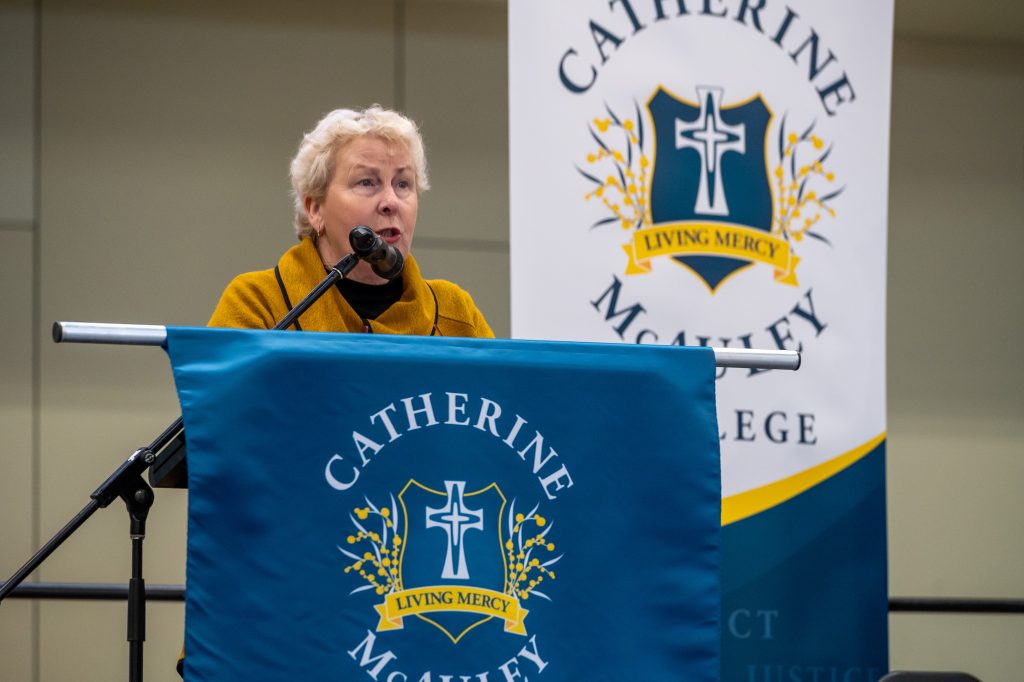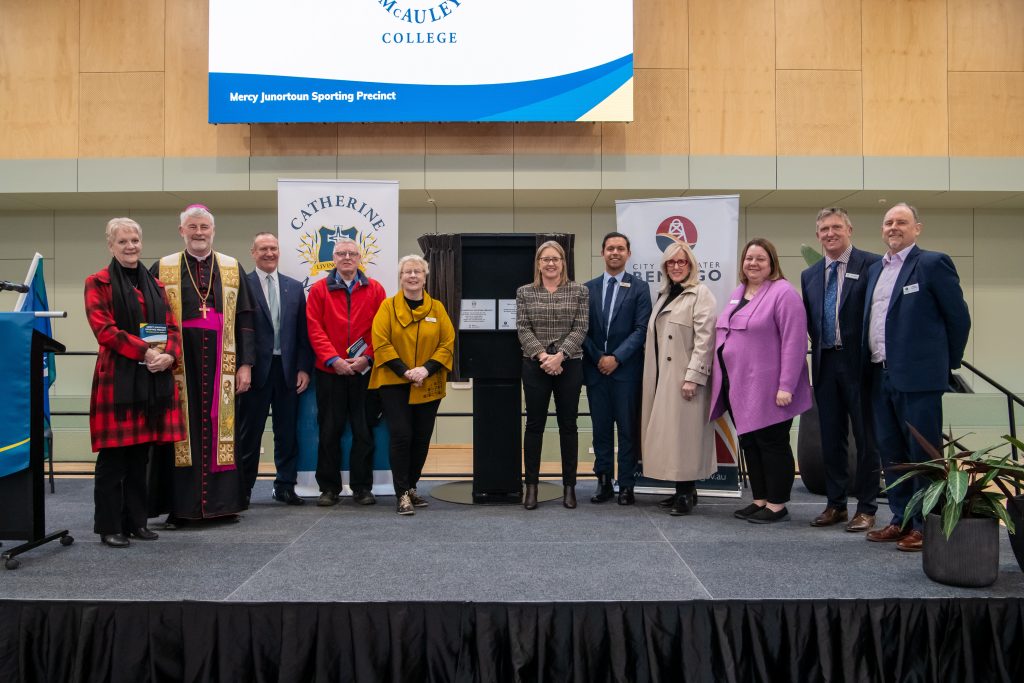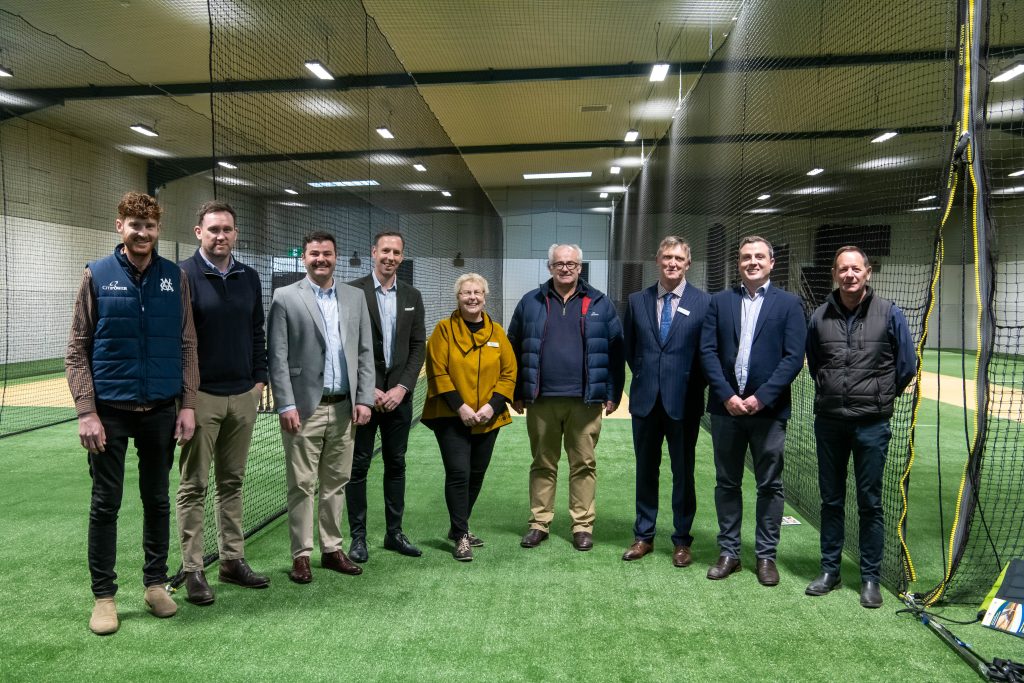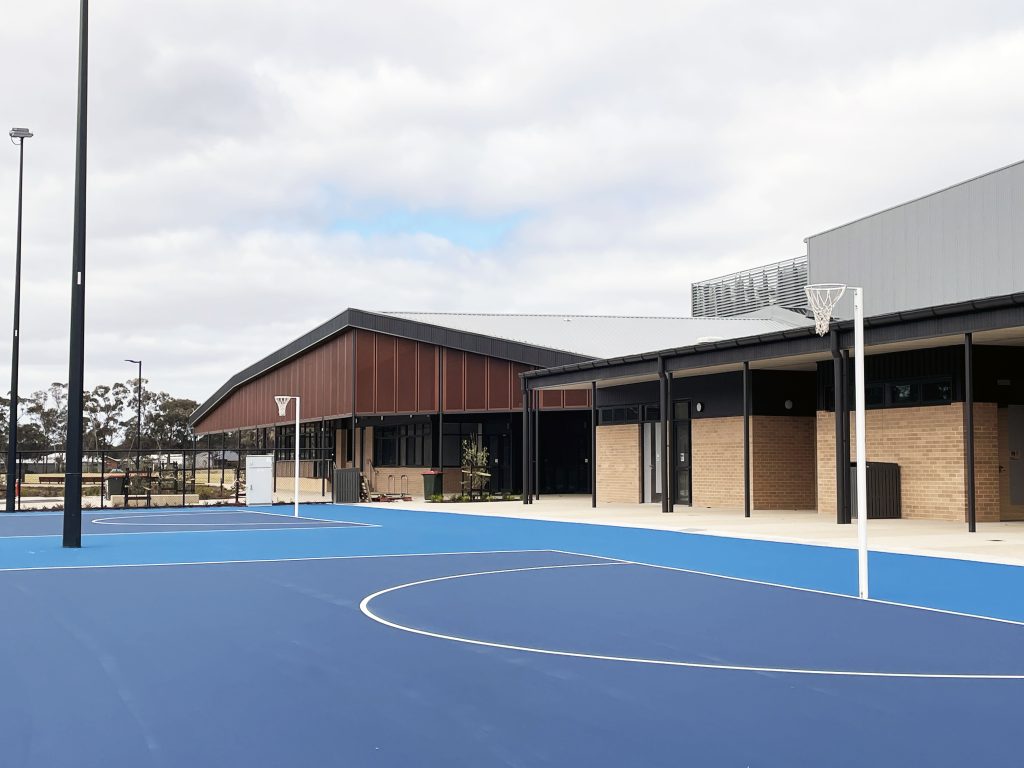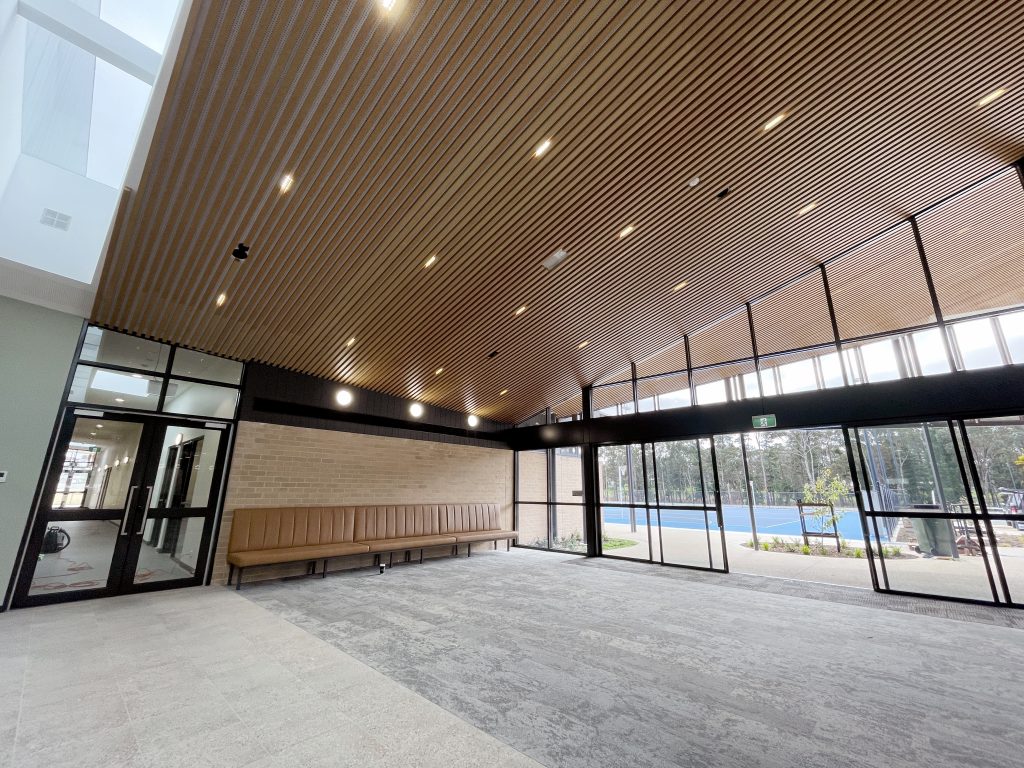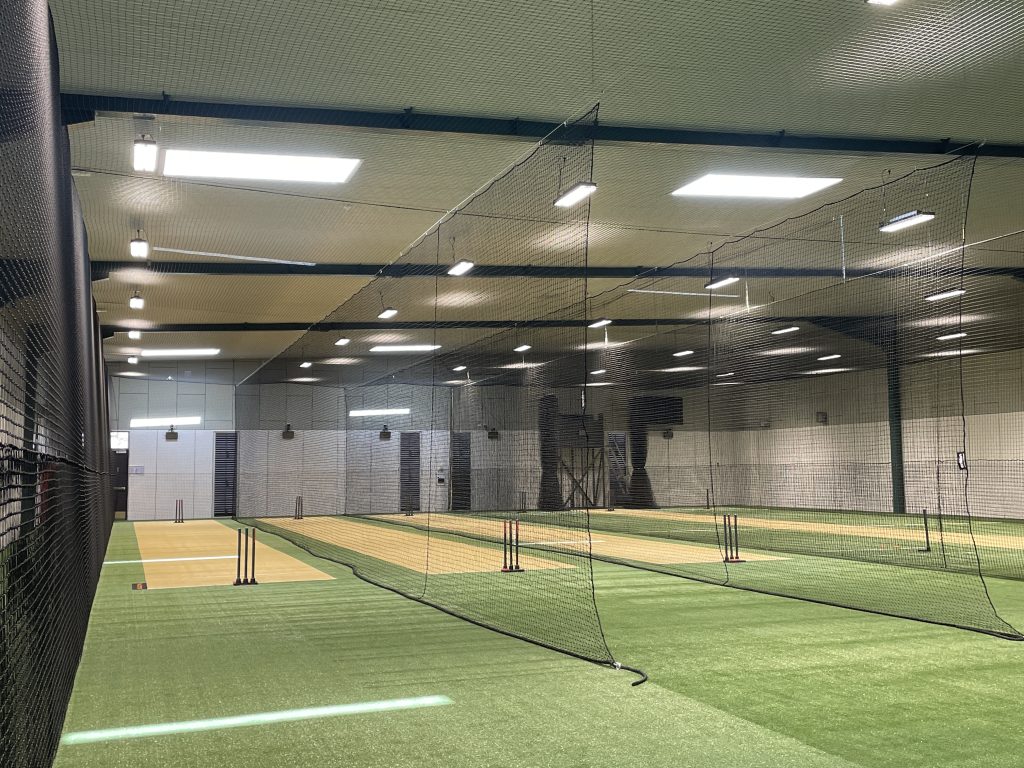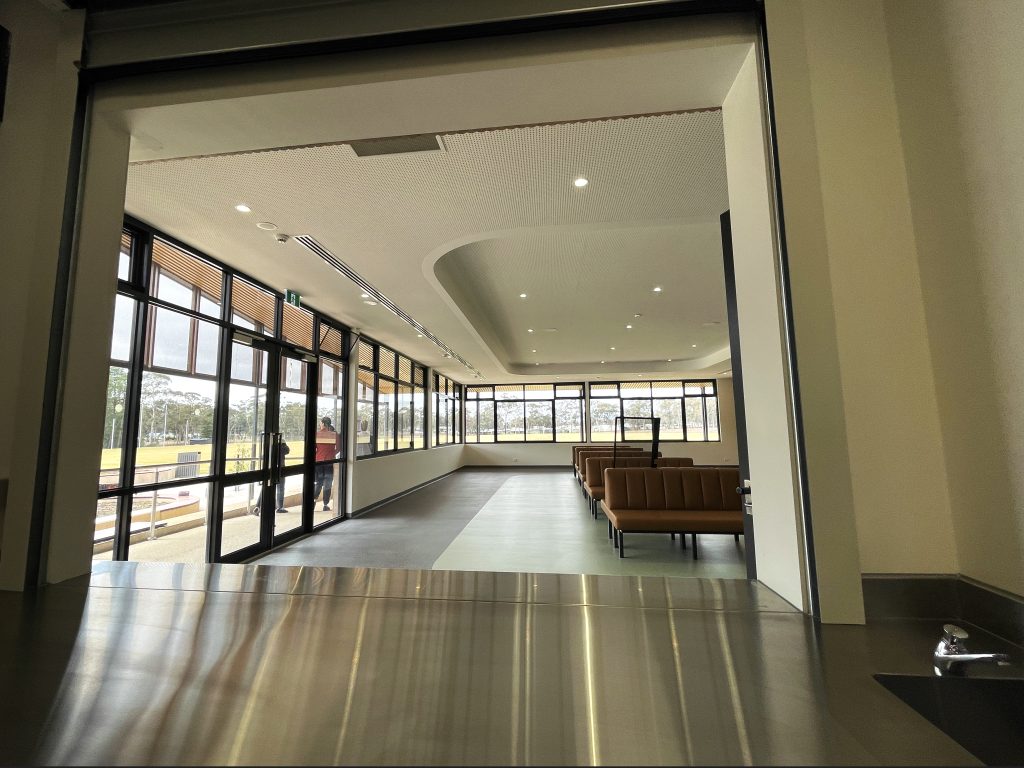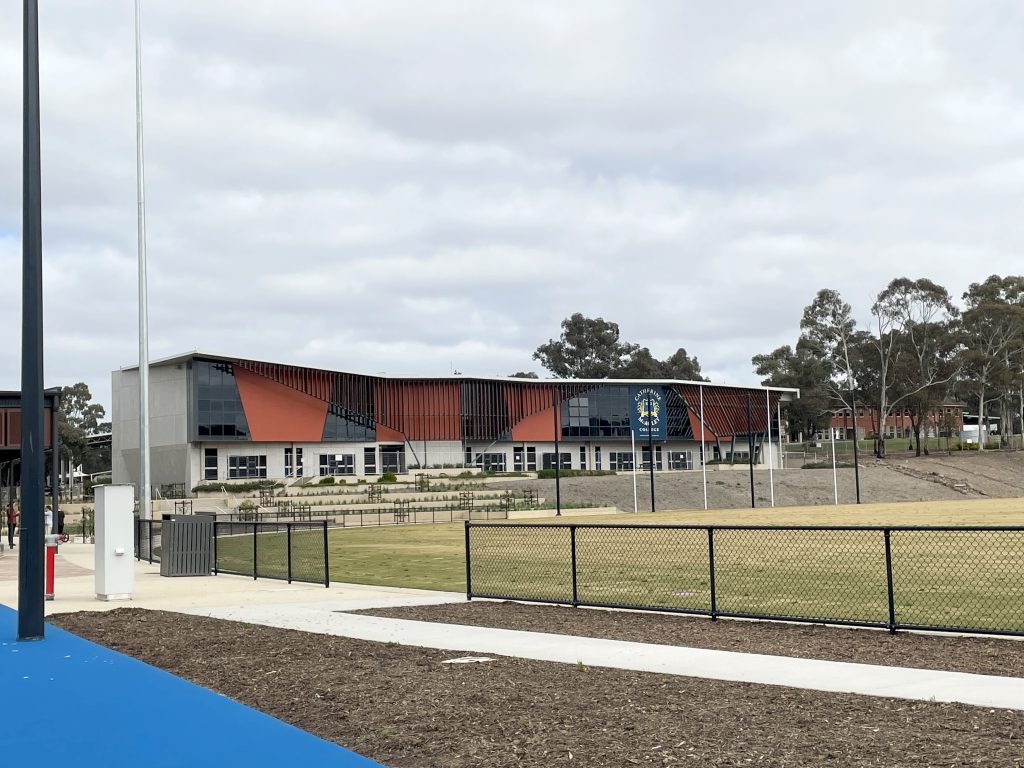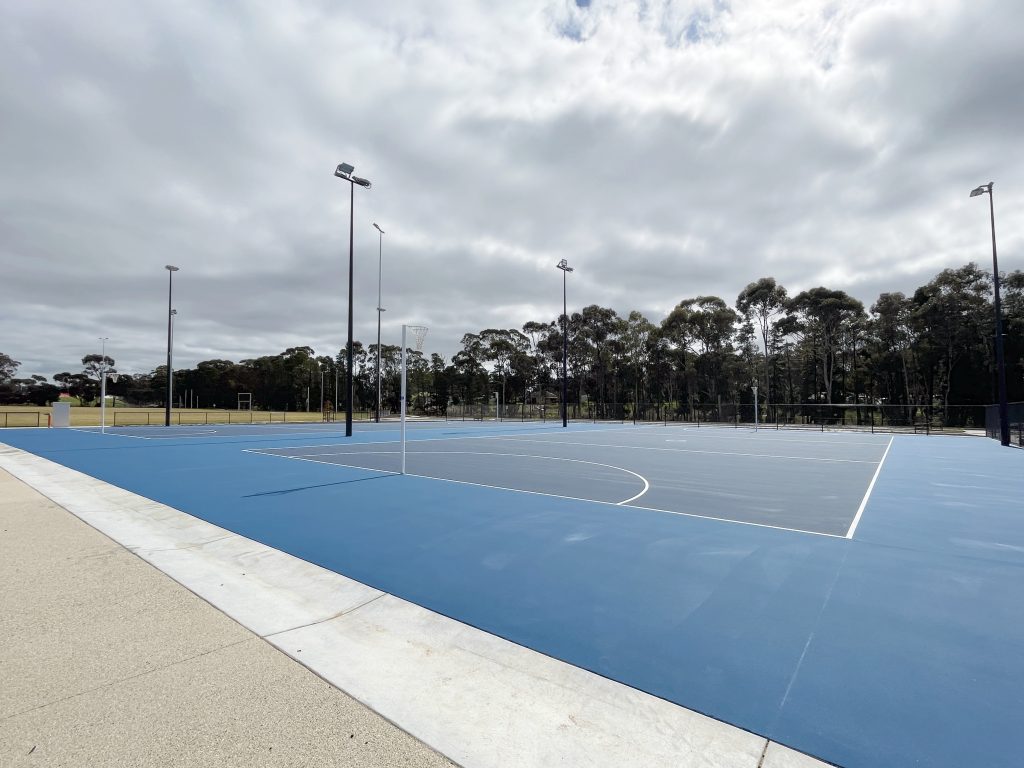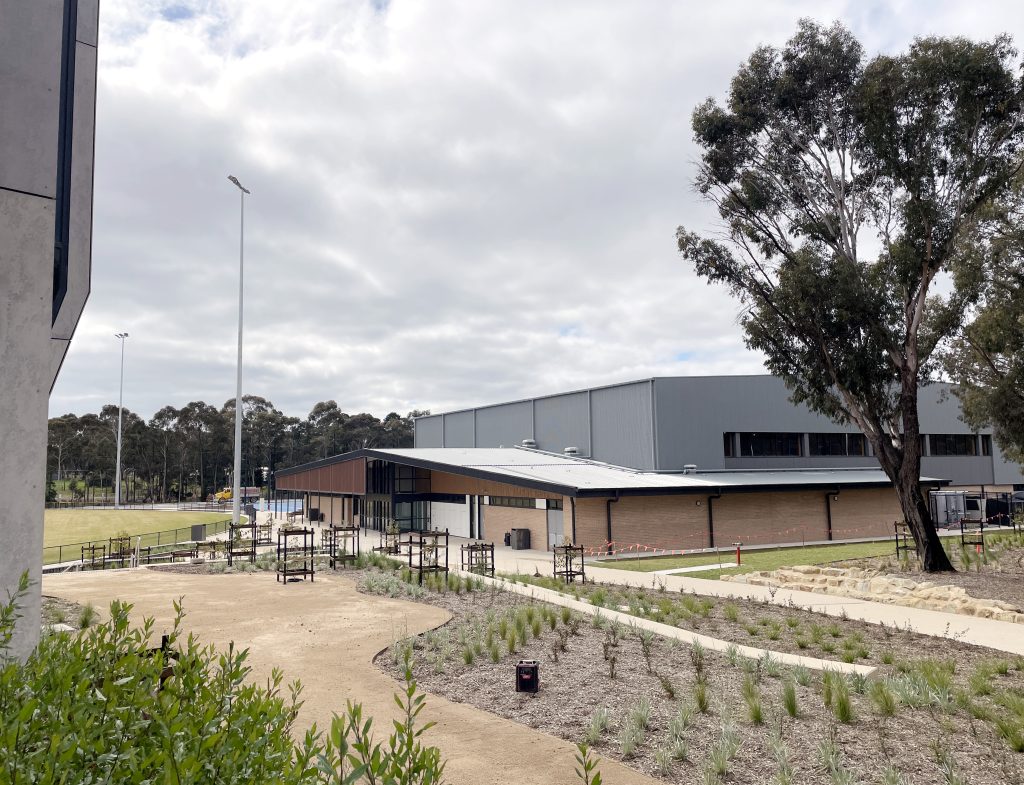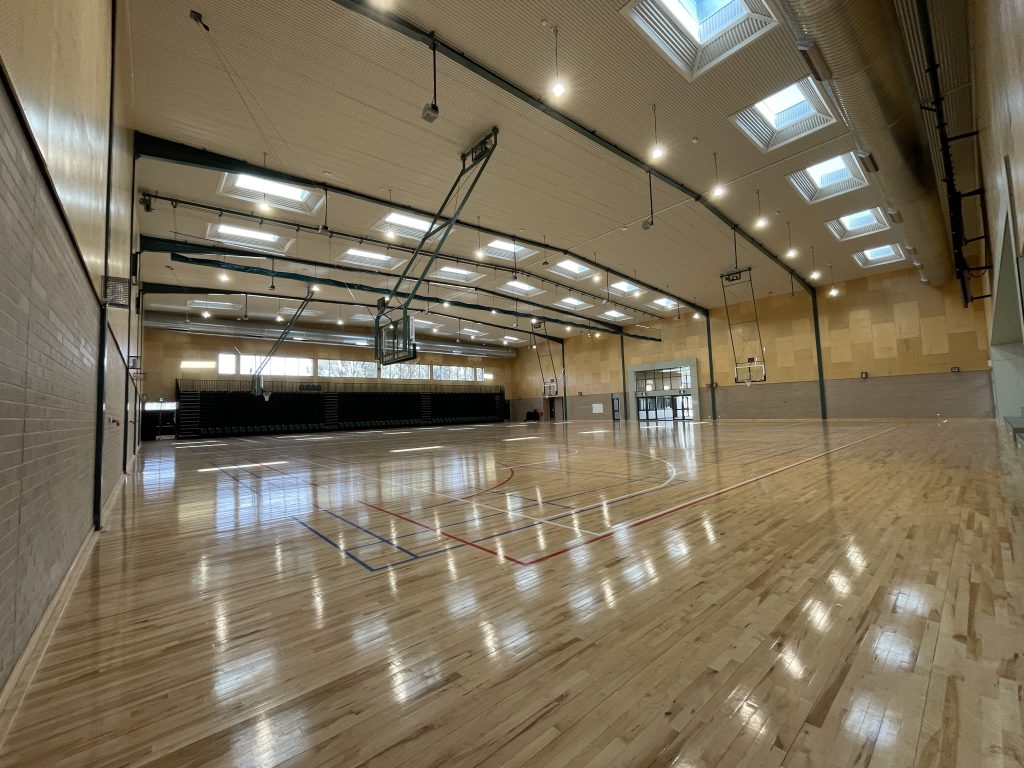 Mercy Junortoun Sporting Precinct Brochure