Magnificent Tennis in Mildura
SCHOOL SPORT VICTORIA: LODDON MALLEE REGION
Our College was represented by four teams at the Loddon Mallee Regional Tennis day that was held in Mildura on Thursday 10 May. It was a very early start (4.15am) and to make matters worse the weather was not looking amazing, with rain predicted! The teams arrived safely at 9.15am and were greeted by bright sunshine and blue skies. However, this did not last and rain halted play just before noon. By 1.00pm the rain cleared, with surprisingly minimal impact to the lawn courts, so play resumed quickly.  Fortunately, all divisions could complete their draws and get results. The four Catherine McAuley College (CMC) teams performed magnificently and represented the College with pride.
JUNIOR BOYS
Our Junior Boys played two matches and organised themselves with maturity. Unfortunately, Rochester proved too strong for their competition. Our boys played extremely well, supported our other teams with enthusiasm and were pleased with their second place. We look forward to seeing what the boys have to offer next year!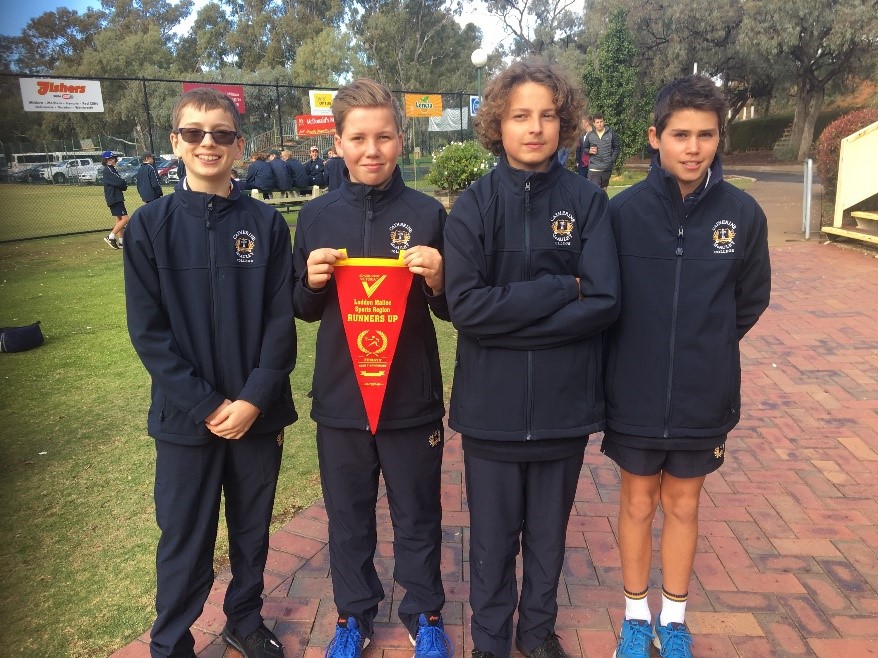 L-R: Noah Layton, Edward McCarthy, Callum Craig, Bernard Nihill
INTERMEDIATE BOYS
Our intermediate boys had to wait until almost half of the day was over and began playing just as the rain came. They played well under trying circumstances, but eventually were beaten by a dominant MacKillop College and were gracious in defeat. The boys represented CMC with pride and their second placing was a great achievement.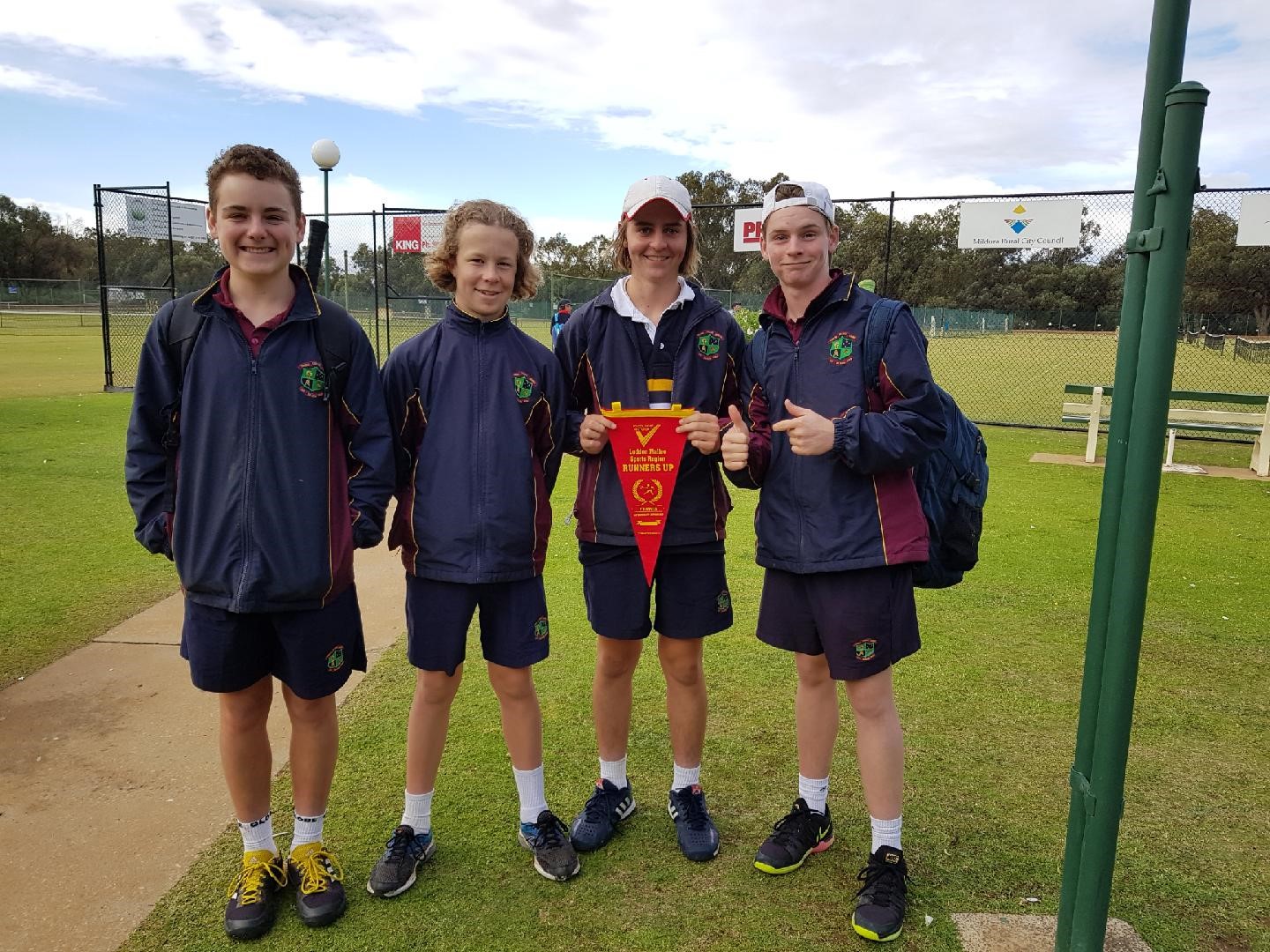 L-R: Zachary Harris MK8, Harry McKinley, Connor More & Isaac Carracher
INTERMEDIATE GIRLS
The intermediate girls team did not drop a set all day and played exceptionally well in both singles and doubles. The girls also enjoyed the day socially, interacting well with all the teams they played. They showed terrific sportsmanship and are to be congratulated on their efforts. They proceed to the state final on Friday 25 May.

L-R: Isabel Nihill, Tiahna Leader, Cailin Green, Holly Normoyle
SENIOR BOYS
The senior boys won their first game against Maryborough and then played a draw against Swan Hill, even on both sets and games. After a close game against Mildura Senior, the boys won a close one, only winning after the result of the last set. With CMC and Swan Hill both even on matches, sets and games, this led to a final play off set to decide the title! The team decided to play Lachlan and Xavier in the play off and from the first point, the boys were on song! They played exceptional tennis, surprising themselves to win 4-0 against a very strong opposition. Congratulations on a great team performance and a fine display of sportsmanship and best of luck in the state final on Monday 21 May.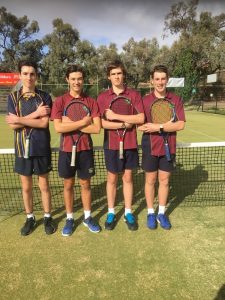 L-R: Jacob Aldred BK11, Xavier Khoo VT10, Benjamin Hann VT7 & Lachlan Perdon VT11
Congratulations to all players on a fantastic day.  We especially wish the Senior Boys and the Intermediate Girls all the best for the State Finals to be held in Melbourne on the 21st and 25th May respectively.