LMR Cross Country
31/05/2022
SCHOOL SPORT VICTORIA – LODDON MALLEE REGION
On Tuesday 31 May, 21 students travelled to St Arnaud to compete at the Loddon Mallee Region Cross Country Finals. It was windy and cold, but the rain held off for the races. Despite the conditions, all students competed to their best ability with some amazing results.
1st – Charlie Harrop 12-13 Year Boys
3rd – Grace Mulqueen 12-13 Year Girls
1st – Abbey Reid 14 Year Girls
1st – Genevieve Nihill 15 Year Girls
1st  – Caitlyn Kelly, Genevieve Nihill and Milla Finch 15 Year Girls Team
We are excited to head to Melbourne at the beginning of Term 3 for State Finals.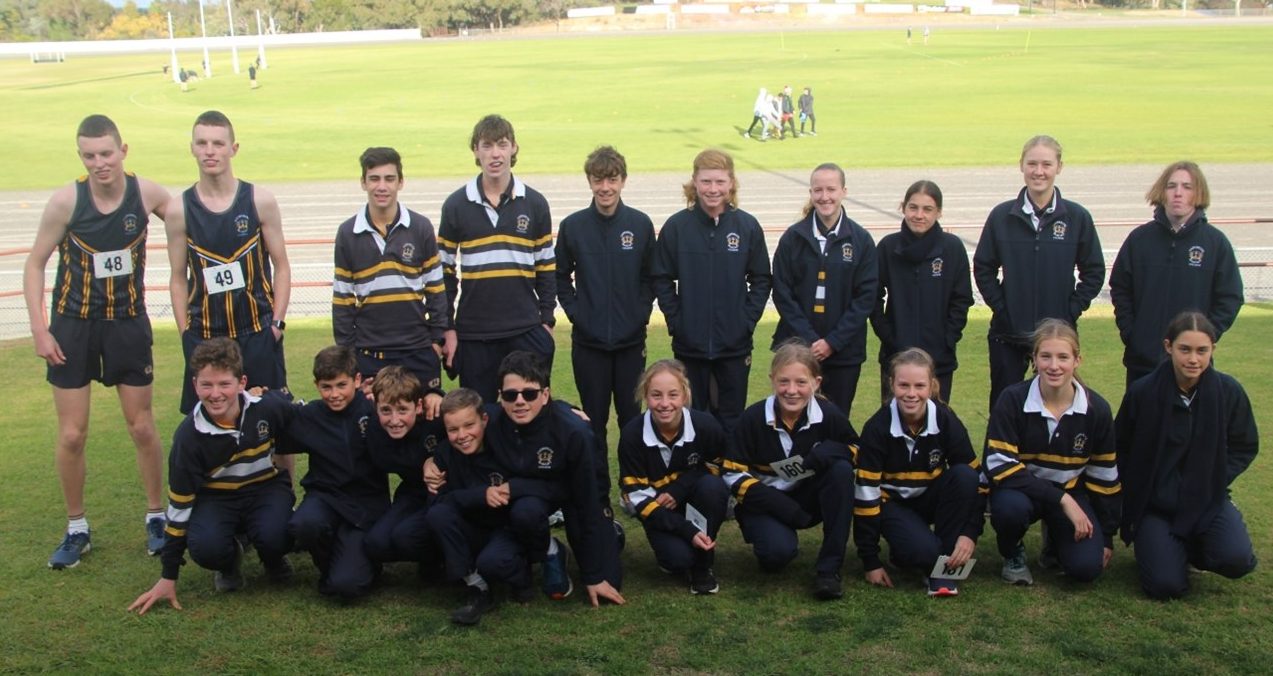 Back L-R: Benjamin Reid, Thomas Reid, Joseph Artavilla, Daniel Noden, Sebastian Rossi, Oscar Cail, Caitlin Evans, Caitlyn Kelly, Zoe Flynn, Jesse Rye
Front L-R: Charlie Harrop, Maurice Nihill, Cash Caldis, Sam O'Bree, Griffin O'Shea, Grace Mulqueen, Lyndall Bannan, Eden Howes, Abbey Reid, Genevieve Nihill
Absent: Milla Finch