Lilly Skipper on conformity, success, visual truth and aesthetic value in the art world
27/11/2019
"How you draw is a reflection of how you feel about the world. You're not capturing it, you're interpreting it". This is one of my favourite quotes, by Juliette Aristides.
This year I was motivated by the idea of conformity in the art world – what defines a 'successful' piece of art in association with visual truth and aesthetic value. This curiosity drove me to explore unprompted mark making and gestural, chaotic linework, as evident in my prints. What began as contour charcoal sketches evolved into chaotic monoprints. Exploration included endorsing mistakes and accidents, so to appear unresolved and the works' spontaneous mark-makings and print outcomes were sometimes unintended, challenging traditional methods of refinement.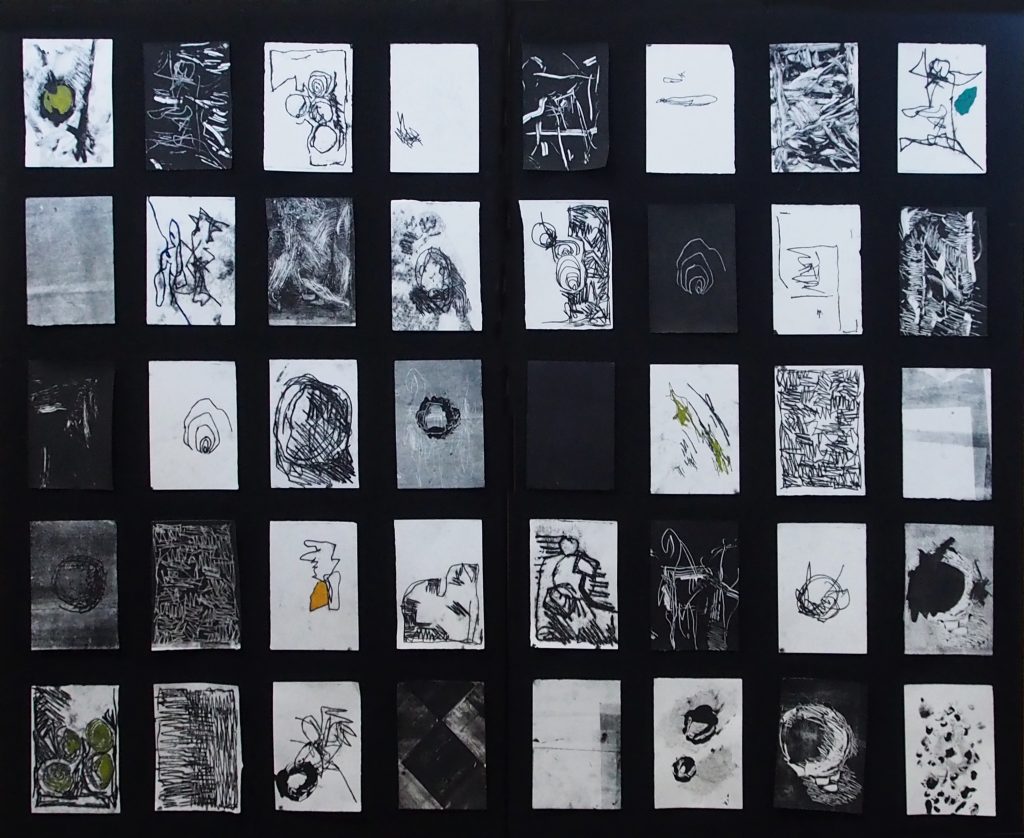 Inspired by Jean Michel Basquiat's spontaneous brushwork and Marcel Duchamp's radical intentions, my series seeks to challenge notions concerning what is art and aesthetic standards that define artistic merit.
The concept of chaos versus order is achieved in the contrast of chaotic line work against the orderly presentation of the overall series, with minimal bursts of colour. The overwhelming work invites viewers to attempt in seeking aesthetic, disrupting fundamental presumptions about art.
One thing I learnt during my art practice this year, was that art means to question. It's important to question why someone chose a specific mark-making, used a specific material or captured a specific moment. It's a statement,  to make people question and evoke contemplation about something the artist is passionate about and, despite conflicting judgements, can express freely.
The inviting thing about art today as a creative platform is the artist's ability and access to openly create, whereby every art practice is encouraged within the art community, a powerful network of like-minded people.
It's events like these that encourage us to think on an elevated level within a powerful network of like-minded people, to gather and exhibit as a Christian community and to share the creative talents God granted us.
Lilly Skipper (Year 12, 2019)