Junior volleyball – practise pays off
17/06/2021
SCHOOL SPORT VICTORIA – LODDON MALLEE REGION
With an early start to the morning, eight players in our Junior Volleyball Team headed to Mildura at 4.15am to compete in the Loddon Mallee Regional Volleyball Championships.
The boys were excited for the day and were prepared, having practised their skills every day during break times at school.
The boys played just one game for the day against St Joseph's College Mildura. The team started off strong, winning their first set. They kept the intensity up and with brilliant play, were able to win the set and the match 2 sets to nil.
The team has now qualified for the State Finals to be played in Melbourne in November. Congratulations to the players and we wish them all the best for the next stage of the competition.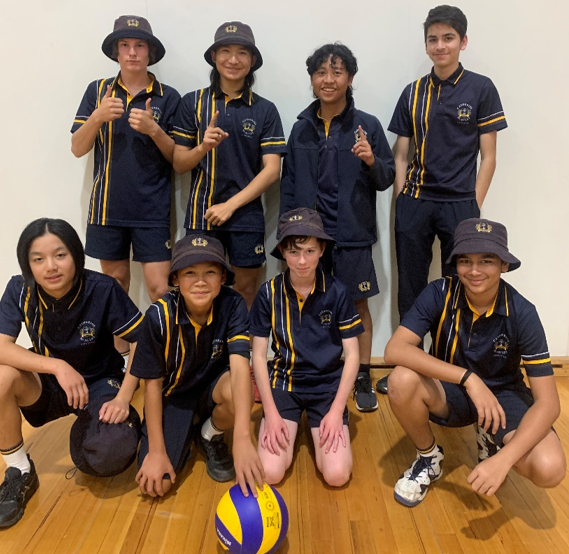 Back Row L- R: Brodi Darcy, Hsar Ler Htoo, Saw Ta K'Yaw, Malak Sheraz Khan
Front Row L- R: Mar Ner Tee Klu, Daw Lar, Jamieson Bell, Jay Thakar