Junior Table Tennis
21/08/2019
School Sport Victoria – Sandhurst Division
On Thursday 8 August 4 teams from Catherine McAuley College comprised of Year 7 and 8 girls and boys competed in the Sandhurst Junior Table Tennis Competition. The day was heaps of fun for all involved with all teams getting some wins on the board as well as improving their skills throughout the day. Year 8 Girls finished runners up in their division.
The Year 7 Girls displayed fantastic sportsmanship and enthusiasm, despite only winning 1 game for the day and finishing in 5th position overall.
The Year 8 Girls had a very successful day, defeating all but one of their opposing teams. The results were tight at the end with the girls finishing as runners up.
The Year 7 Boys had their fair share of wins and losses. Their determination was terrific as they continued to try hard all day and finished 4th in the competition.
The Year 8 Boys were a similar story, winning a few and losing some of their matches. It was a day of learning to make the most of their opportunities as they finished in 5th place.
All teams showed excellent sportsmanship throughout the day and were fantastic representatives of the College.
Thanks to Mr Trent Bolte and Mr Joe Lloyd who assisted the students on the day.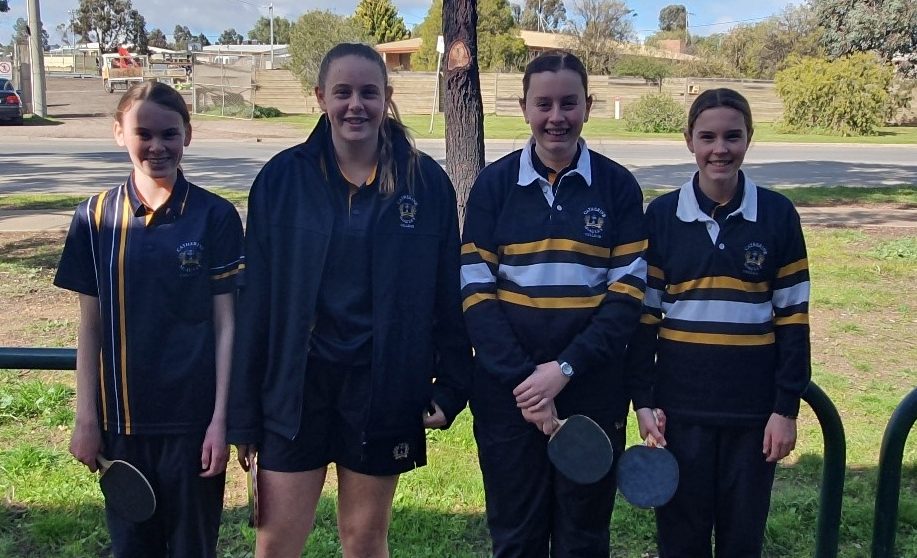 Year 7 Girls – L-R: Elise Long, Lillian Brown, Annaliese Robbins, Shaye Couch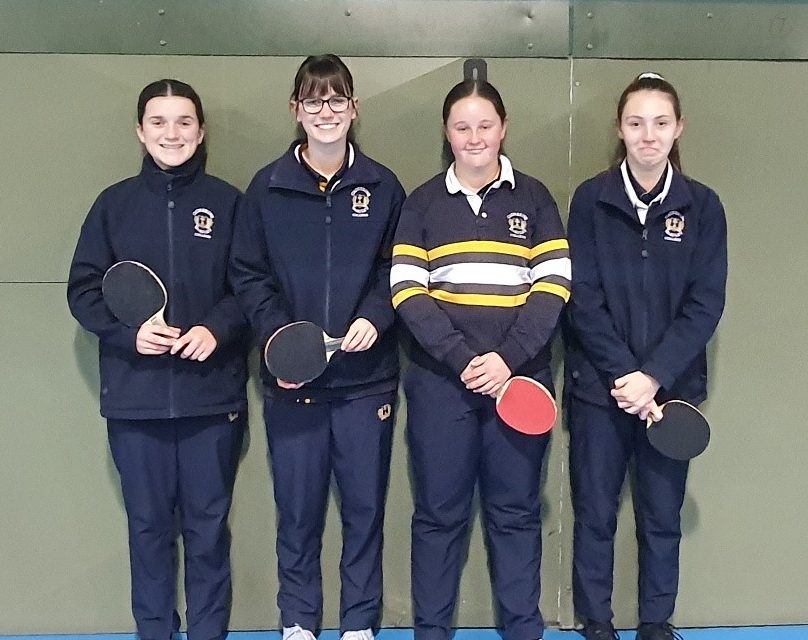 Year 8 Girls – L-R: Amy Wrigglesworth, Maggie Keating, Madeline Bennett, Ava Walker
Year 7 Boys – L-R: Logan Van Der Hagen, Felix Barber, Flynn Saunder, Oliver Hannaford, Oliver Edminston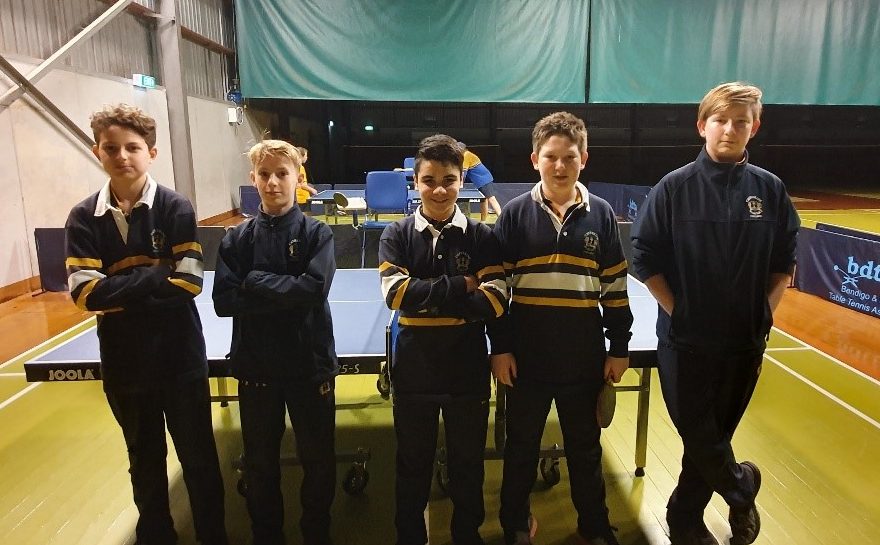 Year 8 Boys -L-R: Callum Craig, Darcy Edminston, Alex Gooch, Jack McCullough, Henry Daniels