Junior Netball success
24/07/2019
SCHOOL SPORT VICTORIA: SANDHURST DIVISION
JUNIOR NETBALL
On Tuesday 25 June our Year 7 and 8, A and B teams, competed in the Sandhurst Netball Competition at the Golden City Netball Courts. If was a full day and all teams played exceptionally well. Below is a brief analysis from each team.
7A
The Year 7A team played some great netball and loved the experience to play in such a big and dynamic competition against all the other Association Schools. At the start of the day the girls went out hard. They played well together even though they had not played together before. As the day went on the girls improved so much and by the end they were playing amazingly well. They had a tough draw and battled hard all day against some very good opposition. They won 6 of their 8 games to finish 3rd on the day. Well done to all players on a terrific achievement.

Back Row L-R: Milana Whiteacre, Ava Nihill, Phoebe Maher, Asha Griffin, Jorja Morrison
Front Row L-R: Ava Rifat, Jessica Miller, Emarnee Davies, Mayah Chilver
Coach: Mrs Kate Kingsley
7B
It was such a very fun day out and as a bonus we managed to win all of our games! Our closest game was against Bendigo South-East where the scores were 13-4. The other teams we defeated were from Marist, East Loddon, Crusoe, Eaglehawk and Weeroona Colleges. Thanks to Mrs Gretgrix for coaching us.
Saige Finch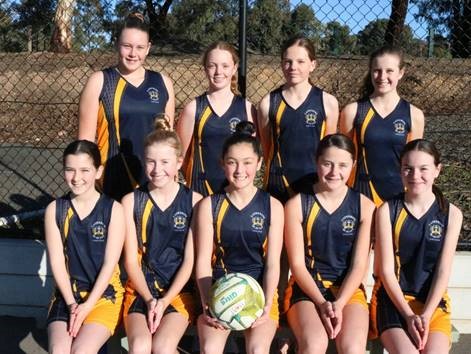 Back Row L-R: Lillian Brown, Jenna Brown, Sasha Pearce, Sienna Eddy
Front Row L-R: Lucy Tibbs, Zoe Banfield, Stahlia Khong, Dakota Keanelly, Saige Finch
8A
The 8A netball team was lucky enough to go undefeated in the netball tournament. The girls got better and better as the day went on and settled in well and played as a team. They represented the College well and displayed excellent discipline. We are very grateful to the parents who came along and scored for us on the day. Congratulations girls and good luck at the Loddon Mallee Regional Finals day on 25 July.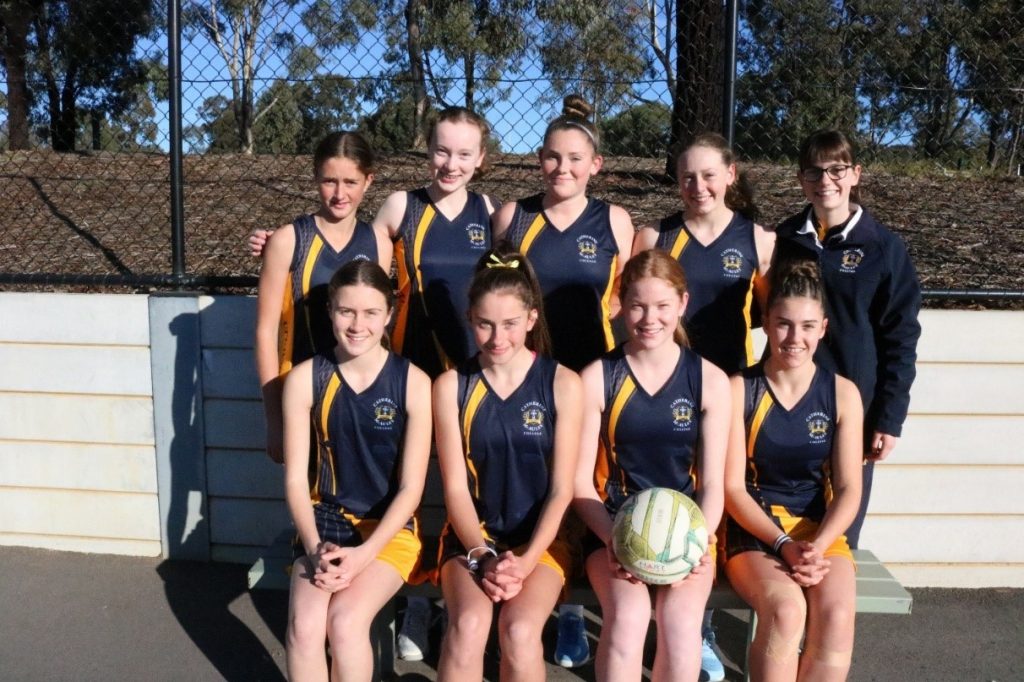 Back L – R: Alex Langley, Hannah Tyndall, Sophie Giles, Akeily Pearce, Maggie Keating.
Front L – R: Amity Thorp, Bridie O'Rourke, Maggie Burke, Ella Raco
8B
The 8B team played against 9 other schools in their division. It was a massive day and all players were able to get a lot of court time. The girls were terrific and played with great skill and confidence defeating all the other schools to finish first in their Division. Congratulations girls on a fantastic achievement.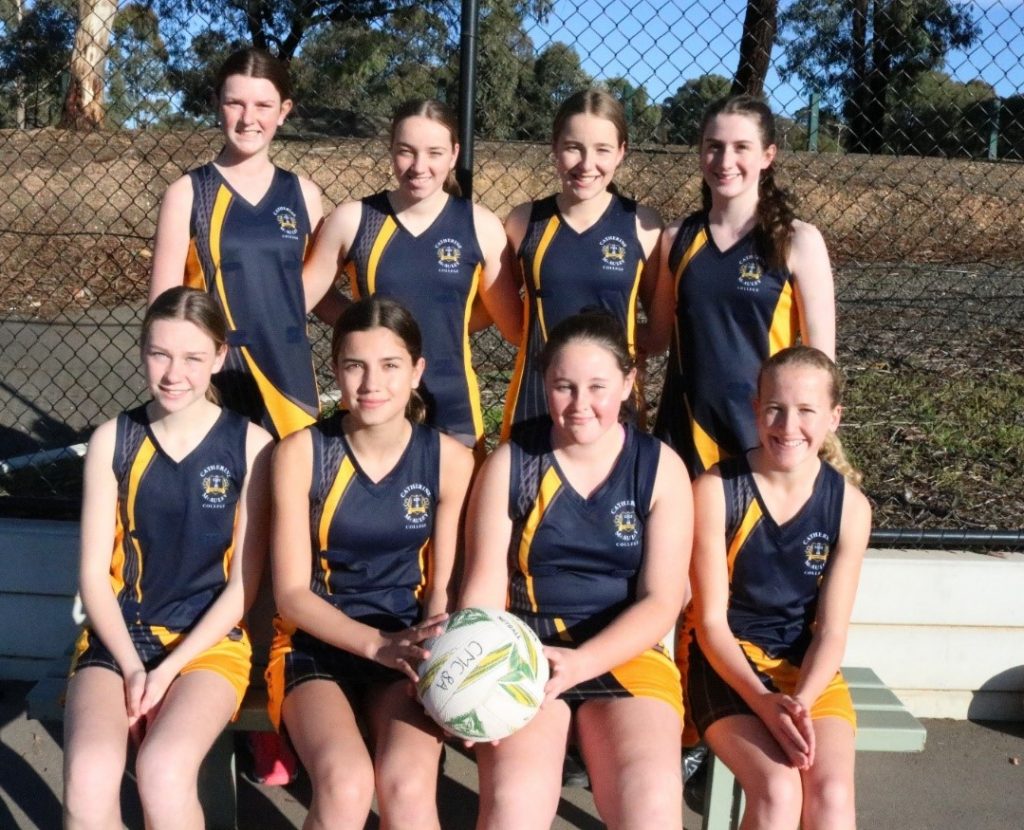 Back Row L-R: Laila Day, Marley Gallagher, Adele Barber and Lauren MacKenzie
Front Row L-R: Olivia Nihill, Audrey Gargiulo, Maddi Bennett and Caitlin Evans