Junior Hockey – hard work pays off
09/08/2018
SCHOOL SPORT VICTORIA SANDHURST DIVISION
Our Year 7 and 8 students played in the Junior Hockey competition to a strong field. The boys finished second overall and the girls were fourth.
Junior Boys
The Junior Boys hockey team, consisting of Year 7 and 8 boys did really well throughout the day. We played against a strong team in Marist for our first match, which ended in a draw. This was still a very good effort as this was the first time the boys played with each other as a team in a real hockey game.
Our next game was against Girton, we played really well and it ended with our first win for the day 4-0. After that, we defeated Eaglehawk 8-0. In our fourth match, we played against the wining school, Crusoe. We played an outstanding first half- keeping Crusoe to no score. In the second half it was really close but unfortunately Crusoe just got us in the end beating us 1-Nil. This was a great effort as Crusoe finished as the top team.
Next, we played Bendigo South East (BSE) and managed to defeat them late in the last half with a score of 1-0. Our last match was against Weeroona – this was a very close game during which we had a lot of scoring opportunities but unfortunately we couldn't capitalise and the final score was 0-0. Everybody played really well for the whole day and listened to the coach's feedback and instructions every time. Everyone should be proud of their efforts and result coming second overall.
Mason Costall VT1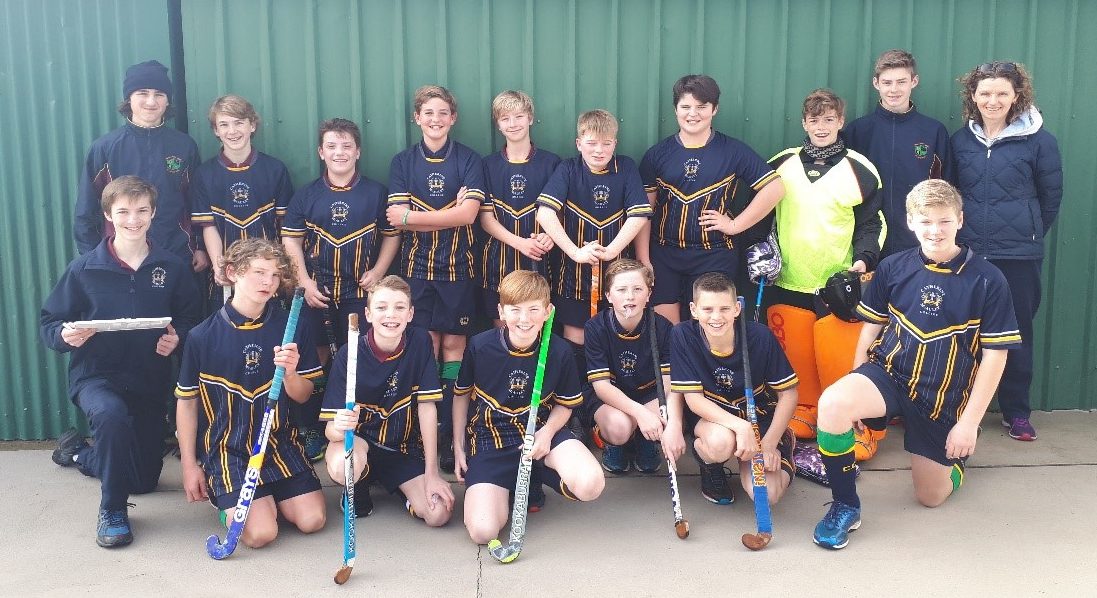 Back Row L-R: Mason Costall (Coach) VT1, Leo Filcock MK2, Isaac Taylor VT1, Flynn Boyd MK1, Nick Wellman JR1, Callum Thompson BK3, Caleb Keanelly MY4, Patrick Hannaford MK3, Tully Dunlop MK1 (Coach) Mrs Kate Kingsley
Front Row L-R: Connor Beens (Coach) MY2, George Kjaer JR3, James Campbell VT2, Jett Zeally BK4, Oliver Laird JR1, William Marks JR4, Jack Wilson MK2, Daniel Andrews (Coach) not pictured.
Junior Girls
The Junior Girls had been training regularly and were very excited about the competition. We played Marist College first in a thrilling game. Adele Barber starred scoring the only goal of the match to give us a win. The remainder of the matches were very even, with three draws and two losses. We finished a very credible fourth overall. Well done to everyone with special mention to Salena and Bryde for doing such a great job as being the goalie and Adele Barber for being the only goal scorer for the day.
Special mention and thanks to the coaches and assistants.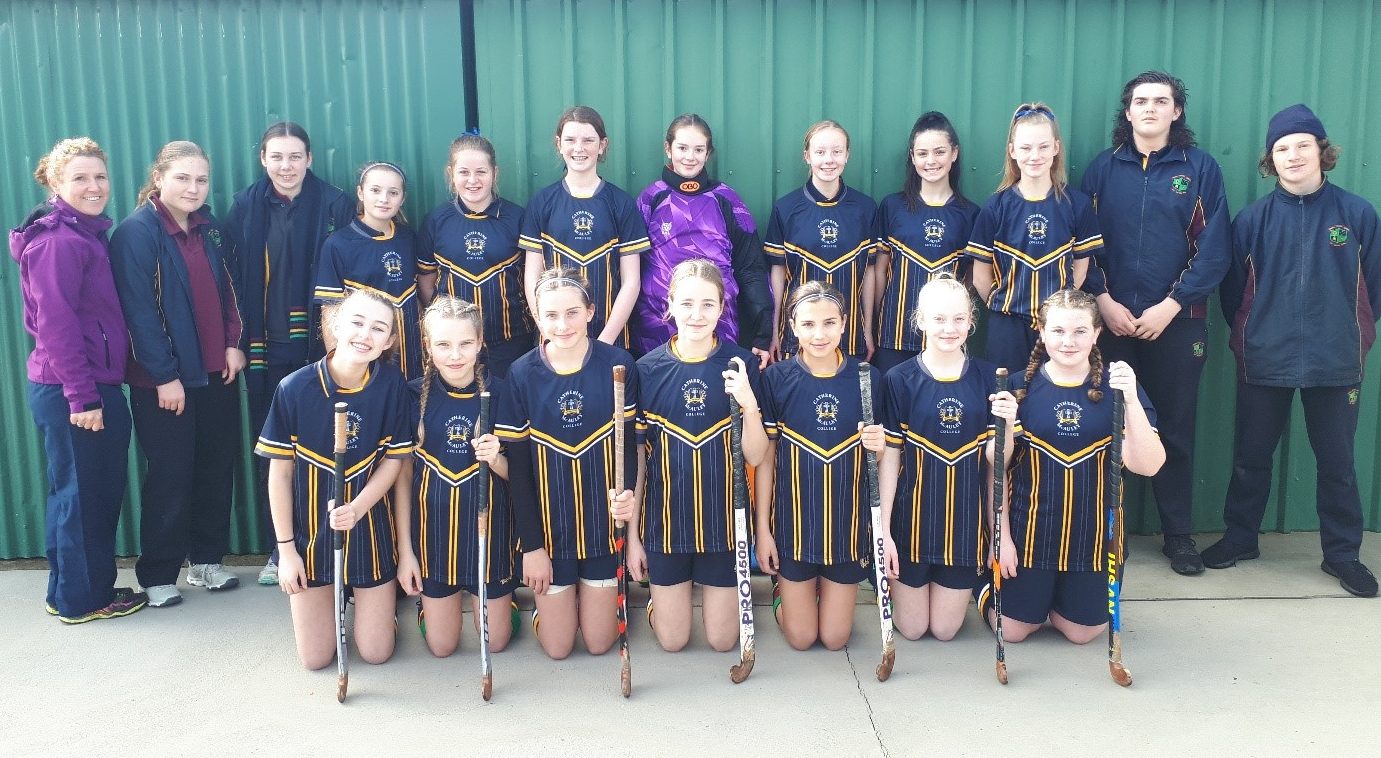 Back Row L-R: Ms Kjaer, Danika Wagner (Coach) CH5, Grace Reading (Coach) CH4, Scarlett Scott VT3, Alexandra Duke CH2, Layla O'Shea BK1, Salena Cummins MK1, Shae Wass MY4, Jorja Sargeant JR1, Tiahna Watters JR4, Jayden Bartlett (Assistant Coach) MK3, Harry Kjaer (Assistant Coach) JR4,
Front Row L-R: Maya Leonard JR4, Felicity Daly CH1, Bryde O'Rourke JR4, Adele Barber MK4, Audrey Gargiulo MK1, Lila Robbins CH1, Jayda McDonald JR1.