Junior Girls shine at the soccer
21/07/2022
SCHOOL SPORT VICTORIA – LODDON MALLEE REGION DIVISION
Junior Girls Soccer
The Catherine McAuley College Junior Girls Soccer team competed at the Loddon Mallee Region Competition on 21 August at the Epsom Huntly Soccer Grounds. The day consisted of two games with each game going for two twenty-five-minute halves.
In the first game against Echuca College, the girls came out firing and maintained a comfortable lead throughout the entire game. The second and final game of the day against Irymple Secondary College was a little more difficult, but the team applied great defensive pressure and was able to come away with a win.
The girls have spent extra time training together and performed well as a team. All girls showed great sportsmanship and skill and should be extremely proud of themselves.
We are excited to compete at the State Division in Melbourne in September.
 Game 1 CMC vs Echuca College – 14-0
Goal Scorers:
Abbey Reid (6), Madeline White (3), Ava Dickson (2), Rubi Phillips (1), Rose McSweeney (1), Zarah Reynolds (1)
 Game 2 CMC vs Irymple Secondary College – 3-1
Goal Scorers:
Madeline White (2), Abbey Reid (1)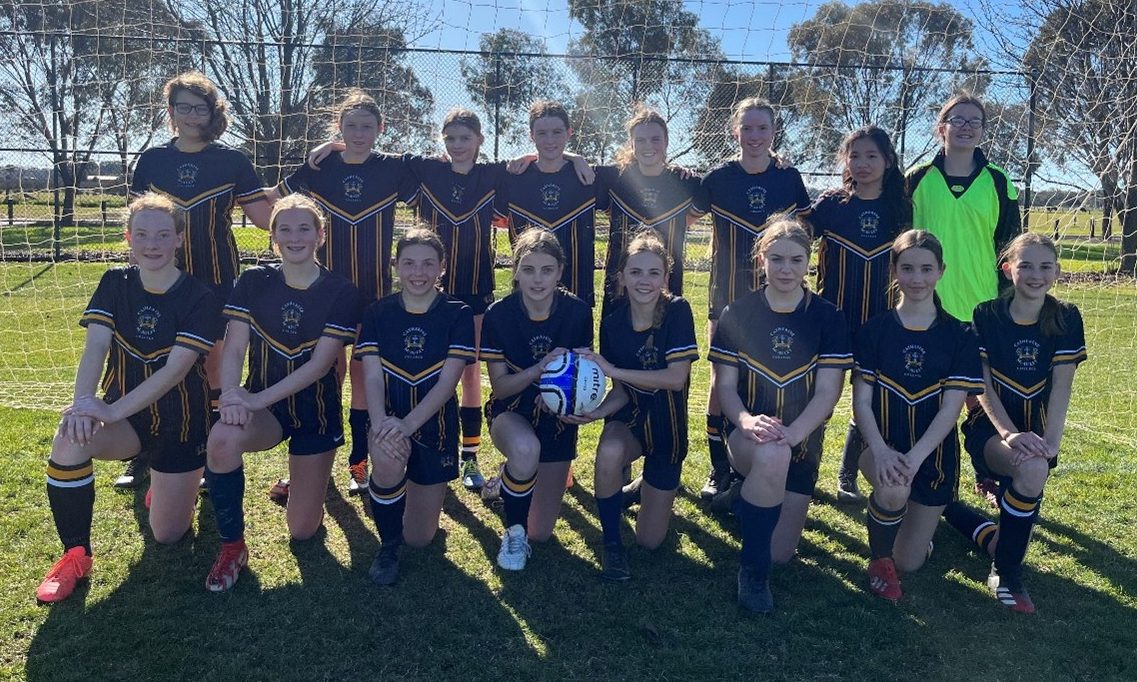 Back L-R: Chloe McCullough, Ava Dickson, Zoe Reynolds, Zarah Reynolds, Isabella Monotti, Louise Kohdja, Rosie Meh, Harper-Lee Basten
Front L-R: Rose McSweeney, Abbey Reid, Madeline White, Ashlee Campbell, Lara Cockerall, Madi Morrison, Grace Clark, Rubi Phillips