Junior Boys Netball
16/07/2021
SCHOOL SPORT VICTORIA: SANDHURST DIVISION
TEAM 1:
What a wet day for Netball, but thankfully the indoor courts were available, and the switch was made. The boys were keen to get started and represented the College with lots of positivity and sportsmanship. Their skills and game awareness improved with each game and they were willing to work on strategies.  They also showed maturity as they took on advice from the coach and each other.
Overall it was a very enjoyable and successful day seeing us win all games comfortably. Off to the Loddon Malley Regionals in Echuca next week!
Game 1 vs Catherine McAuley College 2 – 14 to 1.
Game 2 vs Crusoe College – 16 to 6.
Game 3 vs Marist College – 18 to 7.
Game 4 vs Bendigo South East College – 19 to 8.
Game 5 vs Weeroona College – 25 to 2.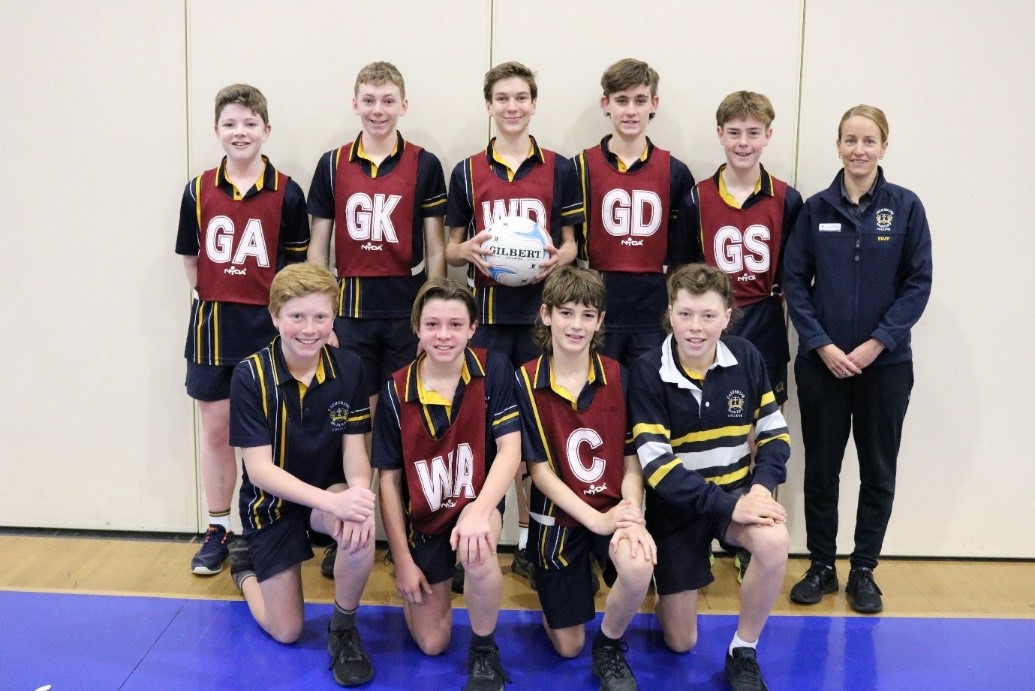 Back L-R: William Whiteacre, Gus Hay, Zane Connick, Taj Taylor, Rossi Stevens, Coach – Rachel Winfield.
Front L–R: Oscar Cail, Oliver Ryan, Ted Harrop, Jaidi Jackson-Leahy.
Team 2:
After weeks of training, the boys finally got their chance to play in the first junior boys netball team for Catherine McAuley College. It took a couple games for the boys to find their groove with their first two games against CMC and Marist to be their toughest. After two losses, they were unstoppable, winning their last three games. Defenders Hamish and Hugh had hands over the ball making it tough for the opposition shooters to see over their long arms. Our midcourters Caleb, Darby, Oscar and Lachie were picking up loose balls from all over the court and feeding beautifully into the goal ring. Shooters Riley, Dash and Spencer worked on getting closer to the ring which resulted in them shooting accurately all day.
Overall, the boys finished in fourth place. Well done!
CMC 2 vs Catherine McAuley College 1: 1 – 14 
CMC 2 vs Marist College: 8 – 12 
CMC 2 vs Weerona College: 21 – 1 
CMC 2 vs Crusoe College: 16 – 7
CMC 2 vs Bendigo South East College: 13 – 11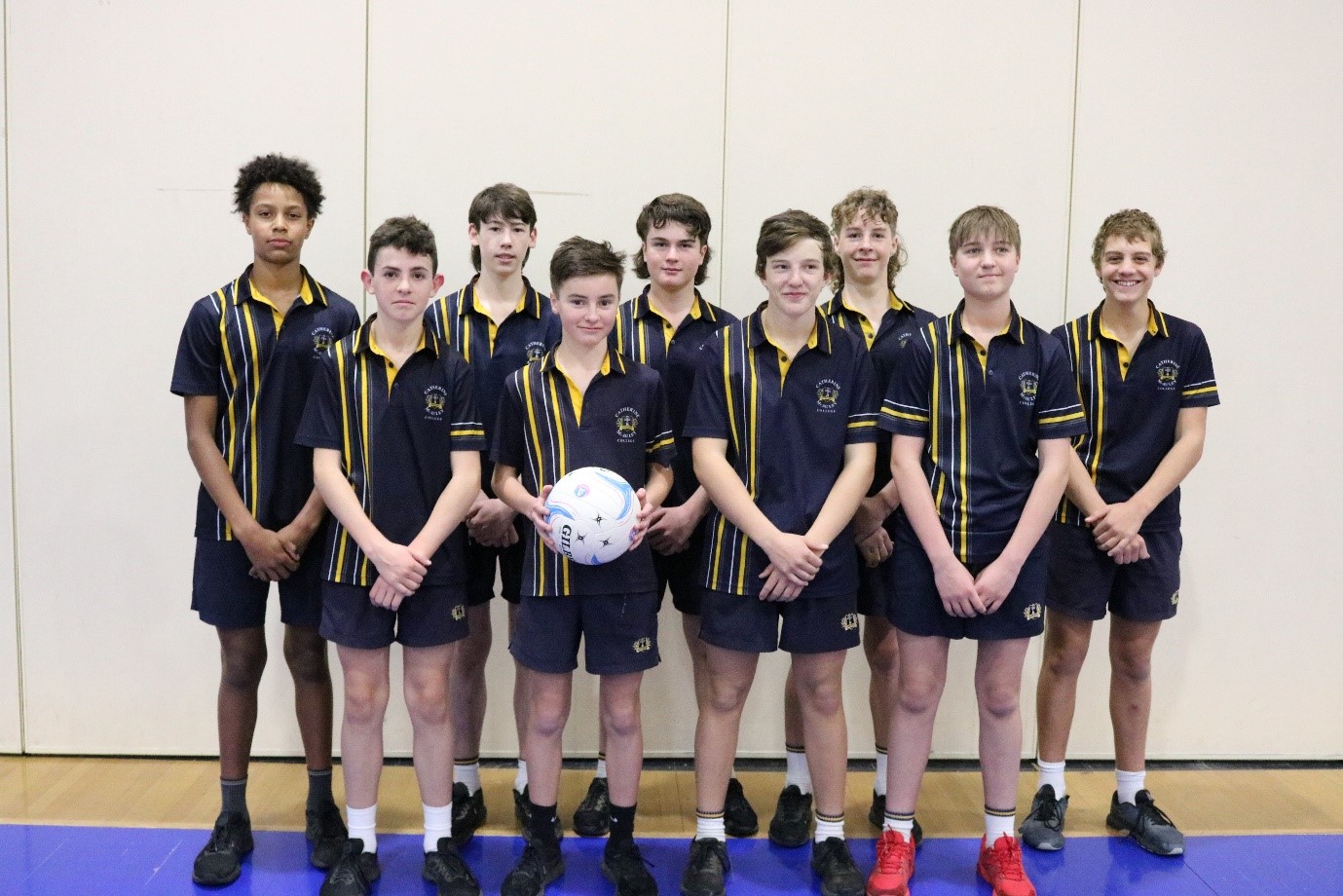 Back L-R: Dash Daniels, Riley Webster, Caleb Tobin, Hamish McNamara, Hugh Behrens
Front L-R: Darby Whatley, Oscar Farrelly, Lachie Wilson, Spencer Ryan