Junior Badminton teams undefeated in Sandhurst
16/06/2021
SCHOOL SPORT VICTORIA: SANDHURST DIVISION
Our three junior badminton teams – Year 7 Girls, Year 8 Girls and Year 8 Boys had a very successful day, winning all games in their respective competitions at the Sandhurst Badminton Tournament played on Tuesday 28 April at the Eaglehawk Badminton Stadium.
The Year 8 girls remained strong throughout the day, with their closest game being against Weeroona College, winning by seven points.
The Year 8 boys had the same results, remaining undefeated all day. They were able to come out on top even after a tough match against Marist College Bendigo. The CMC boys were challenged, but in the end were too strong and took the win in the Golden Pool by just one point.
The Year 7 girls also had a terrific day, going through undefeated to play in the Grand Final where they came up against Victory Christian College. The girls played a fair and honest game, which resulted in a win and they were awarded the Champions Trophy.
We would like to congratulate all three of our junior teams who will be off to play at the Loddon Mallee Regional Finals in Kyabram, early in Term 3. Good Luck everyone!
Year 8 Boys Badminton Team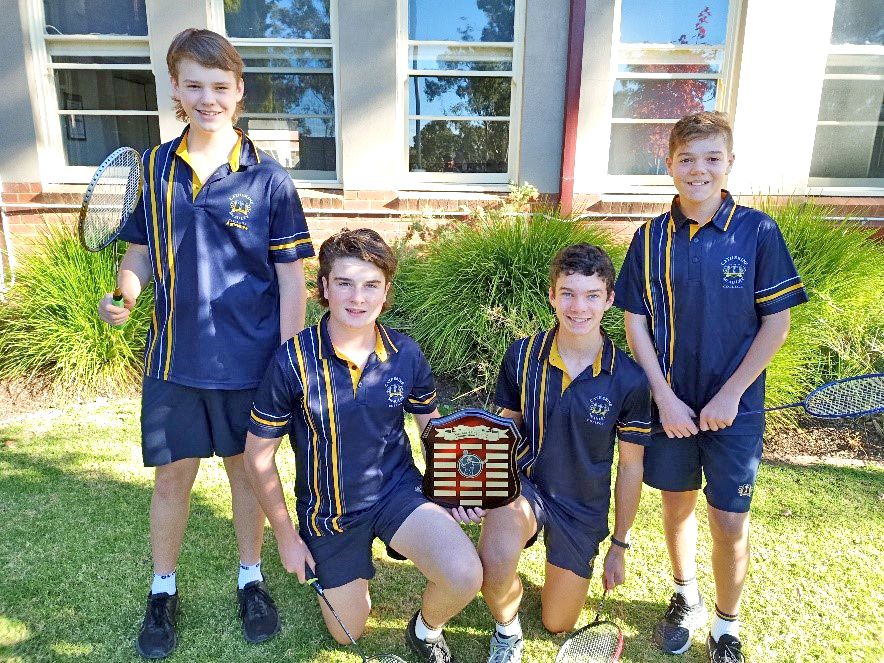 L-R: Carter Thompson, Caleb Tobin, Hayden Mills, Noah Pellegrion
Year 8 Girls Badminton Team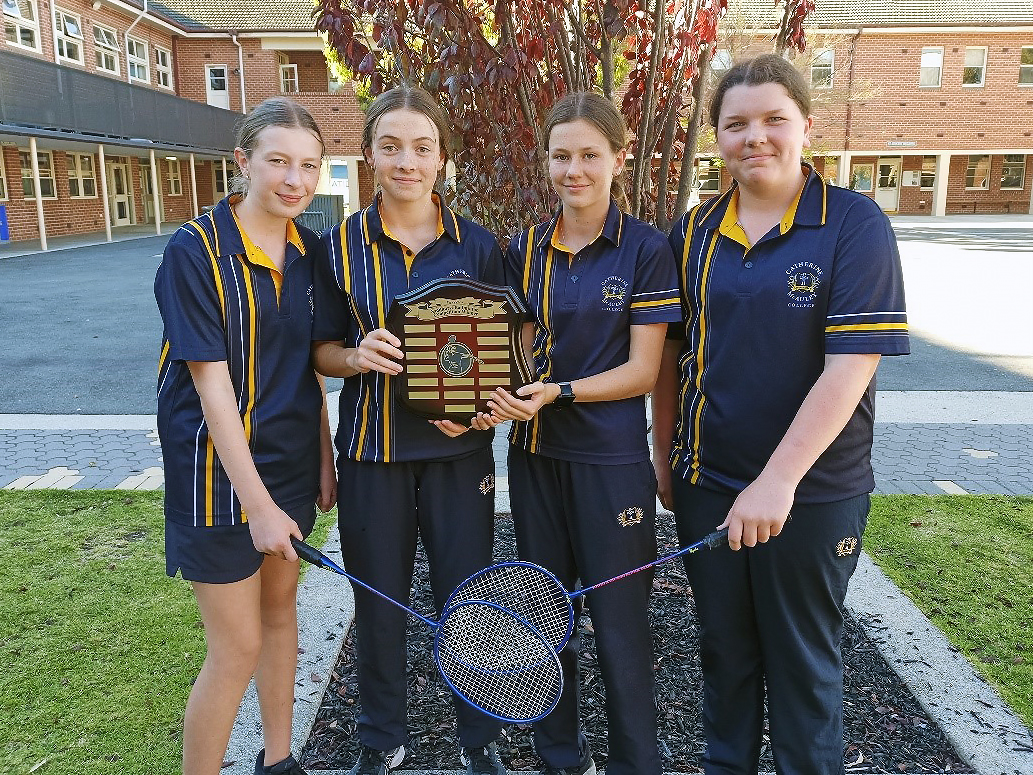 L-R: Ebony Gronow, Maddison Bray, Lucy Trewick, Tessa Skipper
Year 7 Girls Badminton Team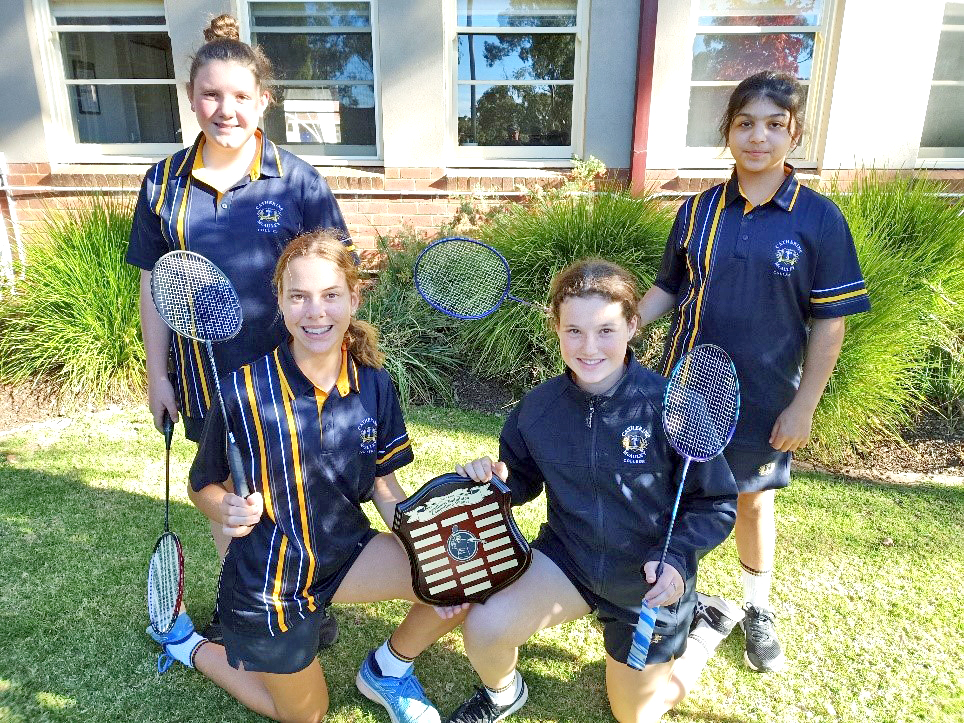 L-R: Sammi Kelly, Hadia Mastoor. Eve Kalms, Gemma Fox