Junior Badminton efforts made for a fun day
School Sport Victoria: Sandhurst Division Badminton
Year 8 Boys
The Year 8 Boys Badminton team had a great day on 22 May, All of the boys played really well, and there were some great rallies. We finished fifth overall, but everyone had fun.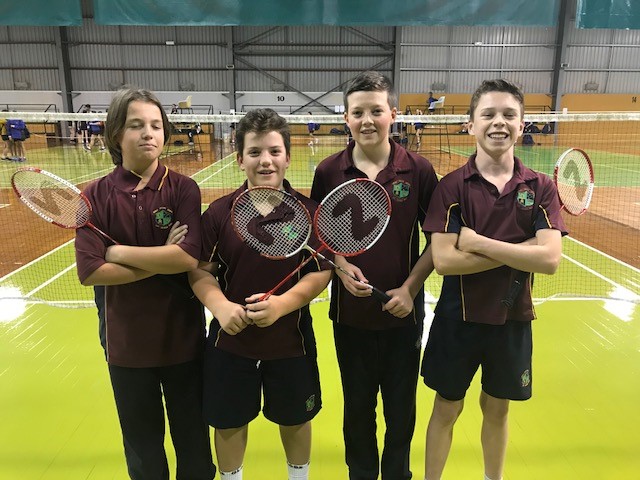 L-R: Hunter Austin, Samuel Taylor, Jackson Davis and Matthew Noden
Year 8 Girls
It was awesome to try out for a new sport. It was a good day with lots of encouragement and we all worked well. We came third overall out of seven teams, which surprising because none of us had ever played before. We would like to thank Mr Mac and Mrs Hadlow for taking us and supporting us. Overall, it was such a fun day.
Lara Bish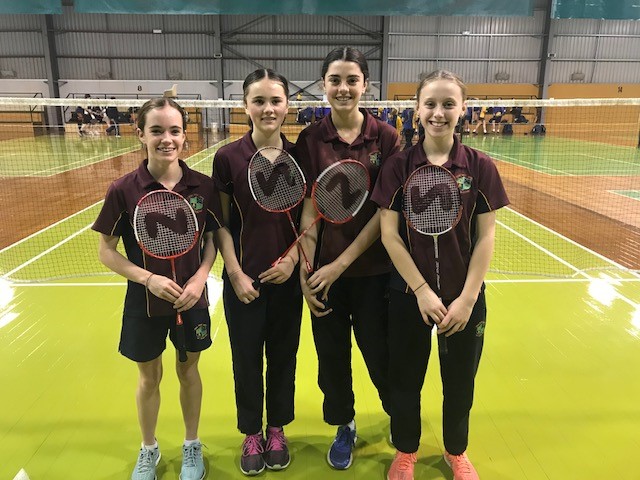 L-R: Lara Bish, Ella Rule, Macey O'Shea and Bella Ladd
Year 7 Girls
We arrived at the Badminton Centre and we were straight into playing Crusoe College. It was a tough game and we ended up going down in a close game. Next up was Bendigo South East College (BSE) and we ended up going down in another close game. We played East Loddon College in our next round and finally got a win. Up next was our second shot at Crusoe and, having more practice after a few games, we got the win. We played BSE and East Loddon again and finished with a couple more wins. At the end of the day we finished level with BSE on points, but got the overall win on a count back. Well done to all the girls.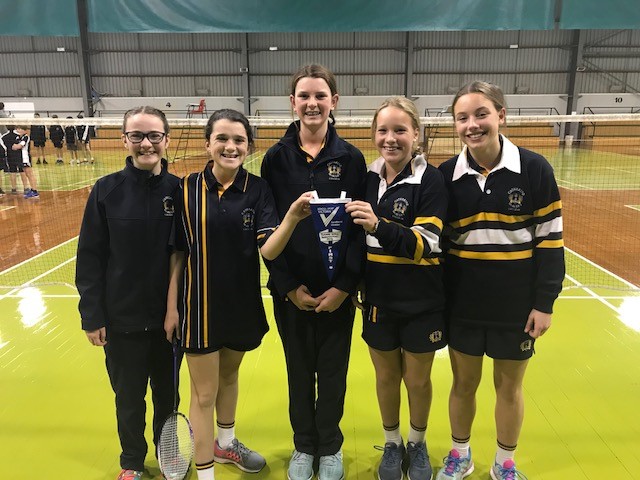 L-R: Tamara Duane, Amy Wrigglesworth, Layla O'Shea, Cate O'Bree and Pearl Sullivan
Year 7 Boys
Our badminton team consisted of Tait, Charlie, Toby and Bernard. We did really well and our skills improved immensely throughout the day. We ended up coming second in our division, just losing to Bendigo South East College. The day was a great experience and really fun.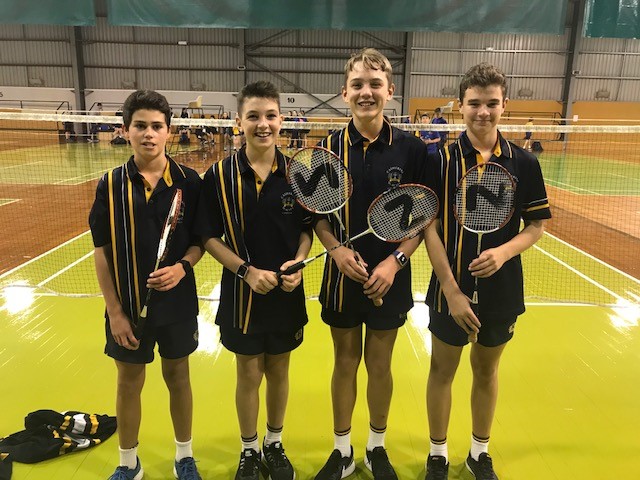 L-R: Bernard Nihill, Charlie Edwards, Tait Poyser and Toby Harrison.