Introducing use new rules for mobile phone use
16/08/2022
Over the coming months, Catherine McAuley College is working towards removing all student personal digital devices (PDD) from the schoolyard and classrooms. This decision has been made to bring our school into line with Victorian government schools that were directed to remove all devices by the Minister for Education in 2020.
The aim of this change is to help focus students' attention in the classroom, by providing them with a safe learning environment as well as greater opportunities for social interaction and physical activity during breaks.
Studies show that removing mobile phones and other personal digital devices from the classroom leads to improvements in student achievement and improved recall and participation. It also helps to provide a safe and inclusive learning environment.
Although we live in a technology-rich world where PDD are important communication tools, research has found that they are disruptive in classrooms and open to misuse. Unregulated use in the school setting can undermine students' capacity to pay attention, remember and learn. They can also influence the way that students regulate emotions.
Research also demonstrates how it can take several minutes to refocus on a task after a distraction or interruption. Some research even suggests that simply having the phone nearby reduces a person's cognitive ability.
CMC aims to have all PDD confined to lockers across the entire school from the beginning of Headstart 2022. At St Mary's we are moving towards PDD not to be seen in class at all unless directed by a teacher for a specific learning task. Then we will gradually remove PDD from break times until they are locked in lockers for the entire school day for all year levels, as is already the case at Coolock.
Families are encouraged to talk about mobile phone use and to support students to become safe and responsible technology users. It is important that students understand that there are other methods of communication between home and school, including email, contact with the office and checking phone messages at the end of the school day. Students with health or wellbeing concerns will be encouraged to discuss individual needs with their Student Advocate or a member of the Wellbeing Team.
Our staff are already working on strategies to provide physical activities and social interaction during breaks to help alleviate any concerns about boredom or loneliness among students.
Evidence from other schools suggests that these changes will address concerns about the impact of overuse of mobile phones on thinking and learning, health and wellbeing and will bring positive benefits to our College community.
Click on the links below to read some of the research that is helping to guide these decisions.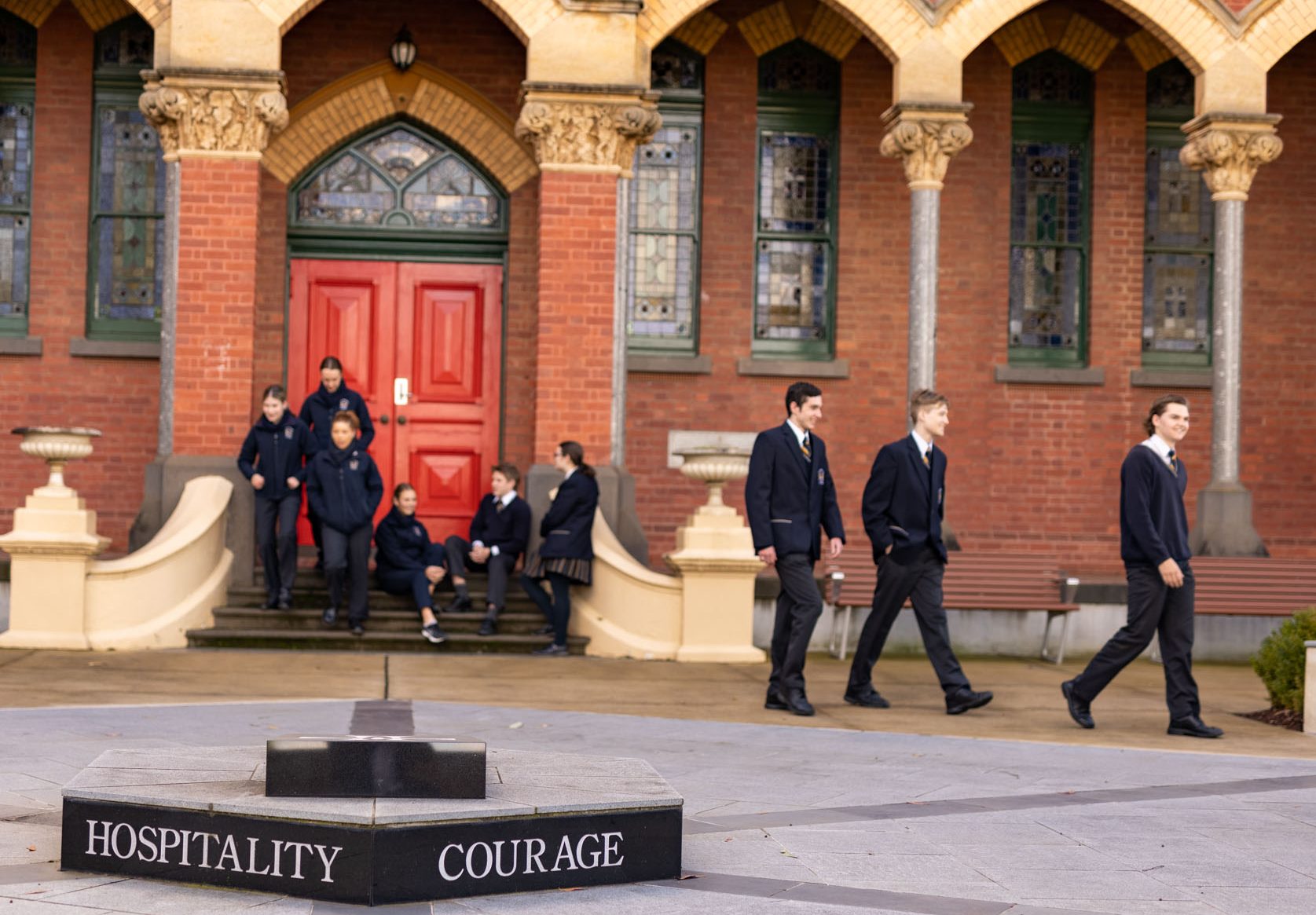 The Conversation – How smart is it to allow students to use mobile phones at school?
National Library of Medicine - Smartphones and Cognition: A Review of Research Exploring the Links between Mobile Technology Habits and Cognitive Functioning
Sydney Morning Herald – A Sydney high school banned mobile phones. It had dramatic results
Review into the non-educational use of mobile devices in NSW schools – report