Intermediate Volleyball Boys and Girls 2022
30/03/2022
SCHOOL SPORT VICTORIA – SANDHURST DIVISION
The Sandhurst Intermediate Volleyball competition was held at the Bendigo Stadium on Wednesday 30 March. The College had representation in both the girls' and boys' competitions with both teams having a fabulous day. The boys won their matches and now progress to the next round.
Intermediate Girls
The Intermediate Girls Team was comprised of three Year 10 and five Year 9 students. They competed in two pools of four teams.
Across the three matches, CMC defeated Marist College Bendigo and Girton Grammar School, but lost narrowly to Weeroona College Bendigo (White), who were the eventual winners overall.
Finishing second in their pool, the girls played against the second-placed team in the other pool to determine third and fourth placings in the competition. CMC easily defeated Victory Christian College to earn third place.
The girls were a credit to themselves and CMC – they played fairly and skilfully, with great teamwork, encouragement and determination. When required to do duty for other games, they all pitched in and helped, and special credit goes to Pallas Condon for, very capably, refereeing all three games. It was a terrific day of volleyball.
Ms Fiona Bell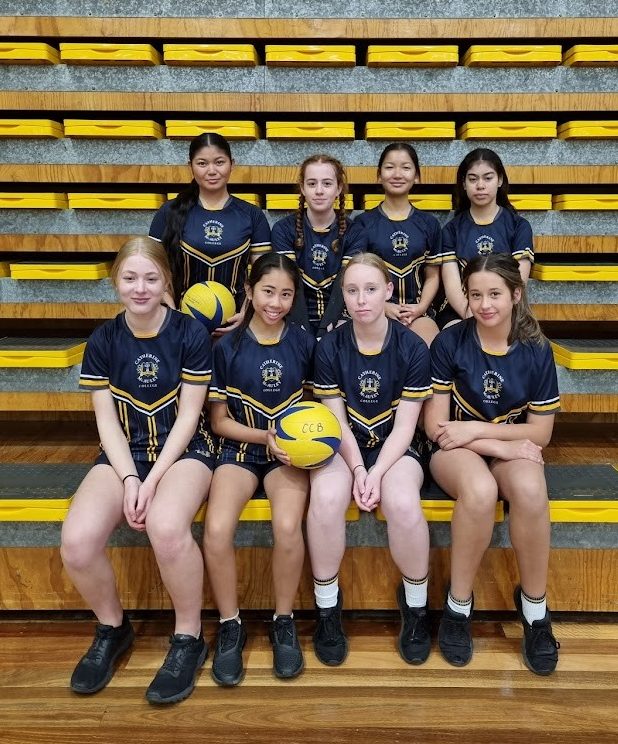 Back L-R: Evergreen Sein, Pallas Condon, Eh Khu Shee, Melek Beyatli
Front L-R: Claire Drake, Mikaela Monzon, Bell McManus, Molly Chalkley
Intermediate Boys
The Intermediate Boys had a great day competing against all the local schools which included Weeroona College Bendigo, Marist College Bendigo, Girton Grammar School and East Loddon P-12 at the Bendigo Stadium.
The boys came away with the win after playing extremely well together. Most importantly they showed fantastic sportsmanship and were grateful for the opportunity to get back into school sport. They now progress to the next round and they are all very excited to travel to Mildura for the Loddon Valley Region Competition in May, where we wish them every success.
Mr Ash Day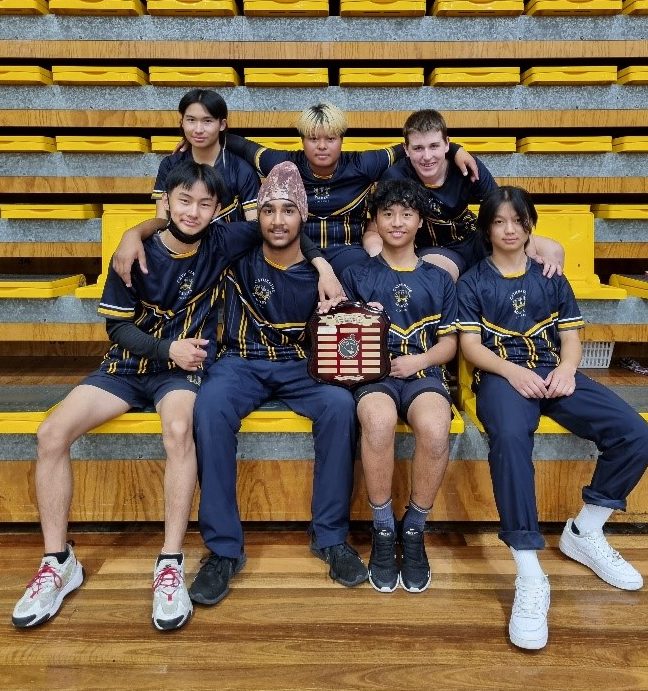 Back L-R: Hsar Ler Htoo, Eh Htoo Taw Bleh Dah Moo, Ezekiel Bourke
Front L-R: Lin Win, Uday Singh, Saw Ta K'Yaw, Mar Ner Tee Klu