Intermediate Netball terrific performance
16/05/2022
SCHOOL SPORT VICTORIA – SANDHURST DIVISION
Year 9 Girls
The CMC Year 9 Intermediate Netball team performed really well at the Sandhurst Netball Tournament on Monday 16 May. Each girl played her role on the team perfectly. Positions were shared around and the girls encouraged and supported each other on and off the court. It was a great display of teamwork and leadership from each of them.
The girls finished the day with four wins, one draw and one loss, finishing the day third overall. Special thanks to Zoe Banfield (Year 10) who filled in for the team on the day.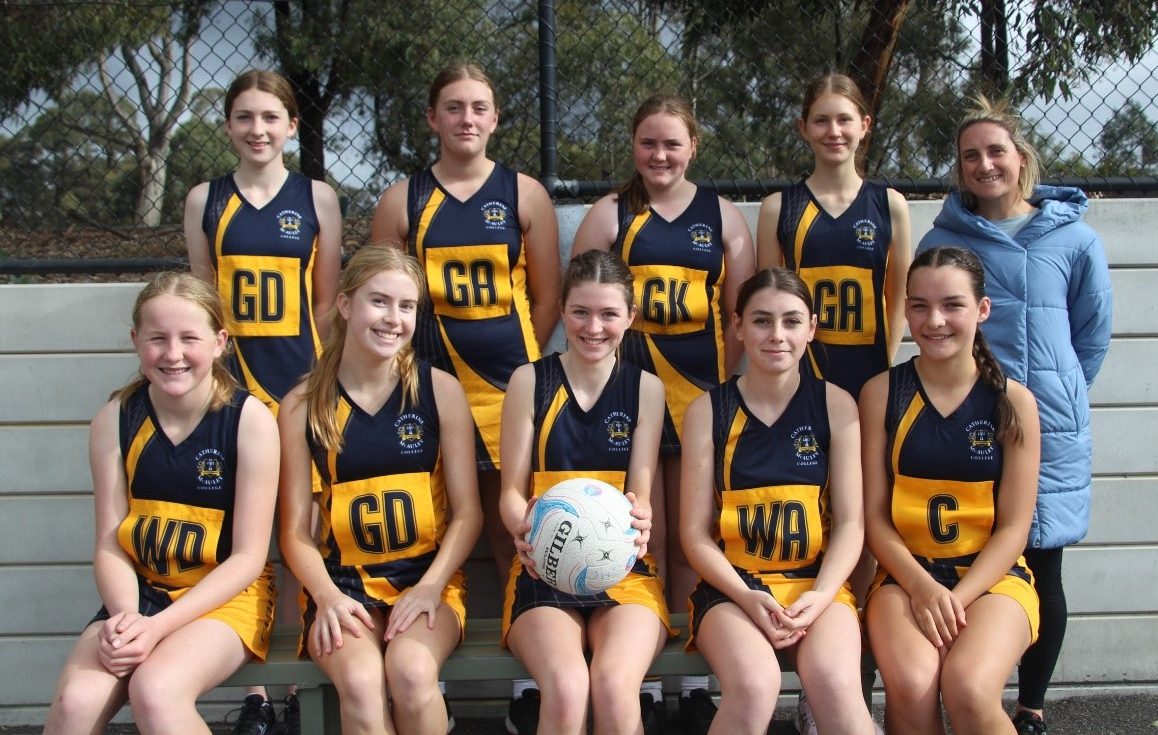 Back L-R: Harriet Whiteacre, Ciarah McDermott, Lucy Wilkinson, Annabel Smith, Ms Hayley Martiniello (Coach)
Front L-R: Ava Harris, Zoe Banfield, Tarah Frawley, Samantha Tuohey, Tess Mills
Year 10 Girls
The CMC Year 10 Netball team was a star-studded group with many of the girls having experience playing for their respective league representative teams. Across the day the team only dropped two matches and both by less than four 4 goals – these were to Marist College Bendigo and Castlemaine Secondary College.
The sportsmanship with which every player conducted themselves was of the highest level and the girls did CMC proud. Across all games, our three goalers in Ava Nihill, Sienna Eddy and Emarnee Davies shot with outstanding accuracy. Similarly, defenders Ava Broderick, Telani Bibby and Milana Whiteacre were amazing, and their defensive pressure created frequent intercepts. Not forgetting our centre court trio of Jess Millar, Dakota Keanelly and Mayah Chilver who performed with speed, accurately fed the goalers and backed up the defenders.
Overall, a big congratulations Year 10 Netball team on a terrific performance.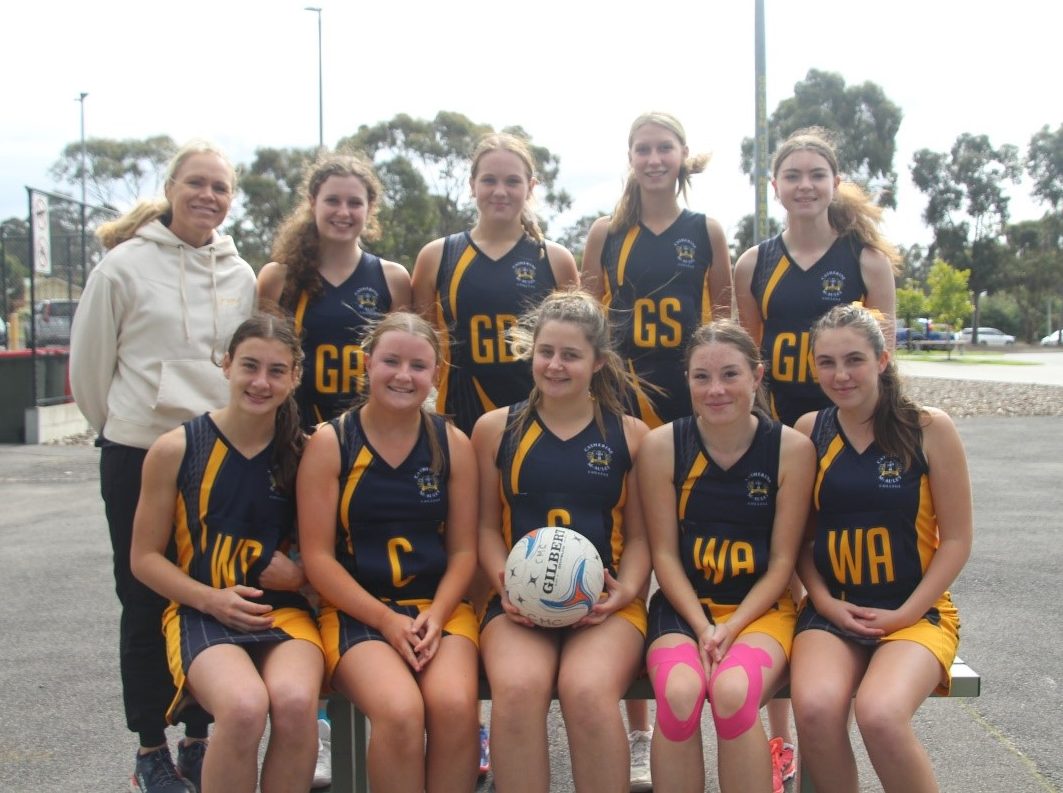 Back L-R: Mrs Clare Hope (Coach), Sienna Eddy, Ava Broderick, Ava Nihill, Milana Whiteacre
Front L-R: Telani Bibby, Jess Millar, Dakota Keanelly, Mayah Chilver, Emarnee Davies