Intermediate Netball Teams win all Sandhurst games
09/06/2021
SCHOOL SPORT VICTORIA: SANDHURST DIVISION
YEAR 10
The Year 10 Netball Team had a fantastic day, winning all their qualifying games in Pool A, defeating Marist College Bendigo, Eaglehawk Secondary College, Castlemaine Secondary College and Weeroona College Bendigo. In the Semi Final, the girls faced Bendigo South East College (BSE)and had a much tighter match, winning 27 to 8, although the score doesn't reflect the intensity of the match play. The Grand Final was against Girton Grammar School and this was a high-class match. The girls managed to win the game by three goals after being up by two at half time. It was a credit to all, as they held their nerve against some very strong opposition.
All girls contributed well on the day and they have now qualified for the Loddon Mallee Regional Championships to be played in Echuca in July. Well done to all involved.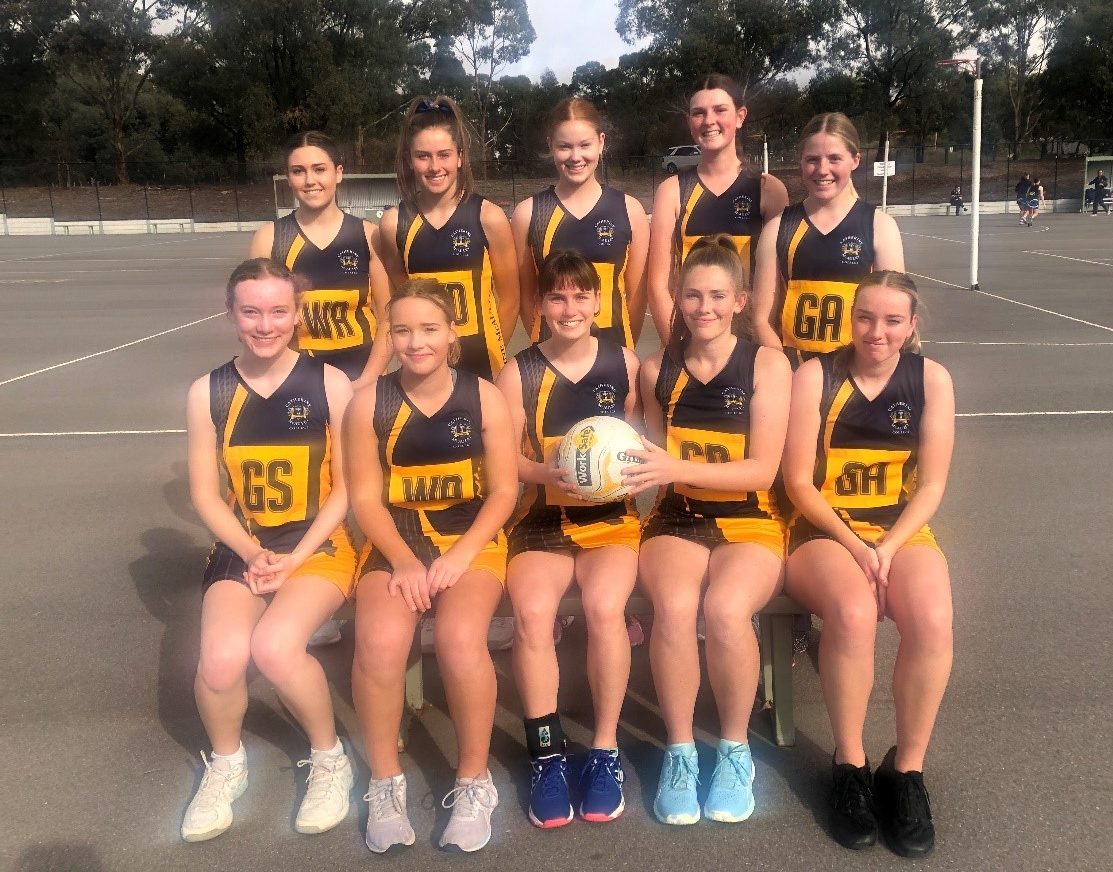 YEAR 10 NETBALL TEAM
Back L-R: Ella Raco, Brydie O'Rourke, Maggie Burke, Layla O'Shea, Alicia Pascoe
Front L-R: Hannah Tyndall, Cate O'Bree, Maggie Keating, Sophie Giles, Marley Gallagher
---
YEAR 9 TEAM
On Friday 23 April the Year 9 Team played in the B Division of the Sandhurst Competition. In our division there were teams from BSE, Girton, East Loddon P-12 College, Crusoe College, Victory Christian College, Marist, Weeroona, and Castlemaine.
Results from the day were as follows:
Game 1 vs Marist: CMC won 27-8
Game 2 vs Castlemaine: CMC won 29-5
Game 3 vs Weeroona: CMC won 25-5
Semi Final vs Girton: CMC won 23-11
Grand Final vs BSE: CMC won
Throughout the day, our team of ten rotated through positions, displaying terrific sportsmanship and team cohesion. Some incredibly accurate goaling from Emarnee, combined with the accuracy, movement and agility of Asha, Jazz and Mayah, meant we had plenty of options in goals. They were ably supported by our centre-court players in Ava Rifat, Jess, Dakota and Zoe, showing endurance, anticipation and passing finesse throughout the games. Our defensive efforts were immense, led by Phoebe and Ava Nihill, intercepting many of our oppositions plays, allowing our team to have the maximum number of scoring opportunities. This culminated in the Grand Final game, where we were able to play a beautiful game of netball, defeating BSE and being awarded the Aggregate trophy for the B Division.
We now look forward to the challenge of training towards our next tournament where we will play Years 9 and 10 students from around Victoria.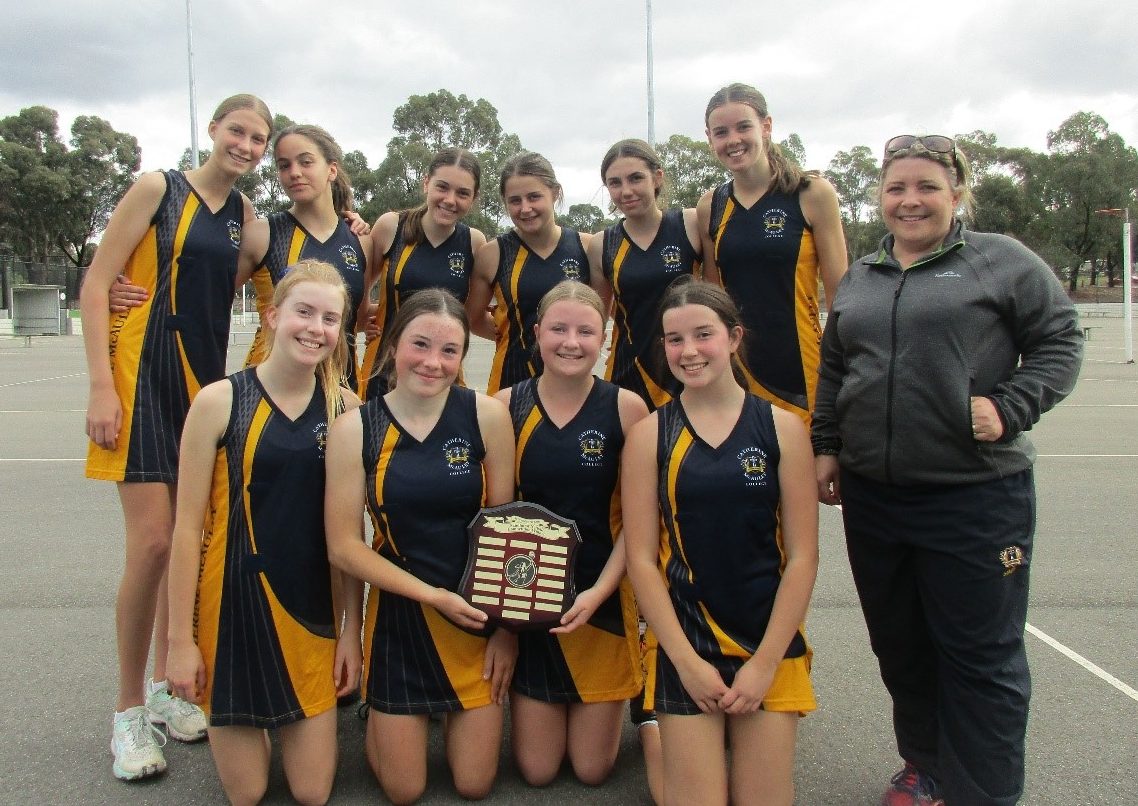 YEAR 9 NETBALL TEAM
Back L- R: Ava Nihill, Ava Rifat, Jazz Rusbridge, Dakota Keanelly, Emarnee Davies, Phoebe Maher
Front L- R: Zoe Banfield, Mayah Chilver, Jessica Millar, Asha Griffin