Intermediate Girls Tennis
18/03/2020
SCHOOL SPORT VICTORIA – SANDHURST DIVISION
Intermediate Girls
Congratulations to our players in the Intermediate Girls Team who competed in the Molly Sandner Cup (Intermediate) Competition on Wednesday 11 March at the Bendigo Tennis Centre.
The girls played some terrific tennis across the day. They played in a 9-team competition that was initially divided into 3 pools. They defeated Weeroona College and then Crusoe College to qualify for the Gold Pool in the Finals. Here they came up against Girton Grammar and East Loddon P-12 College. Despite losing both these matches, the girls played some fabulous tennis, displayed incredible sportsmanship and were wonderful ambassadors for the College. The Girls finished a very credible 3rd overall.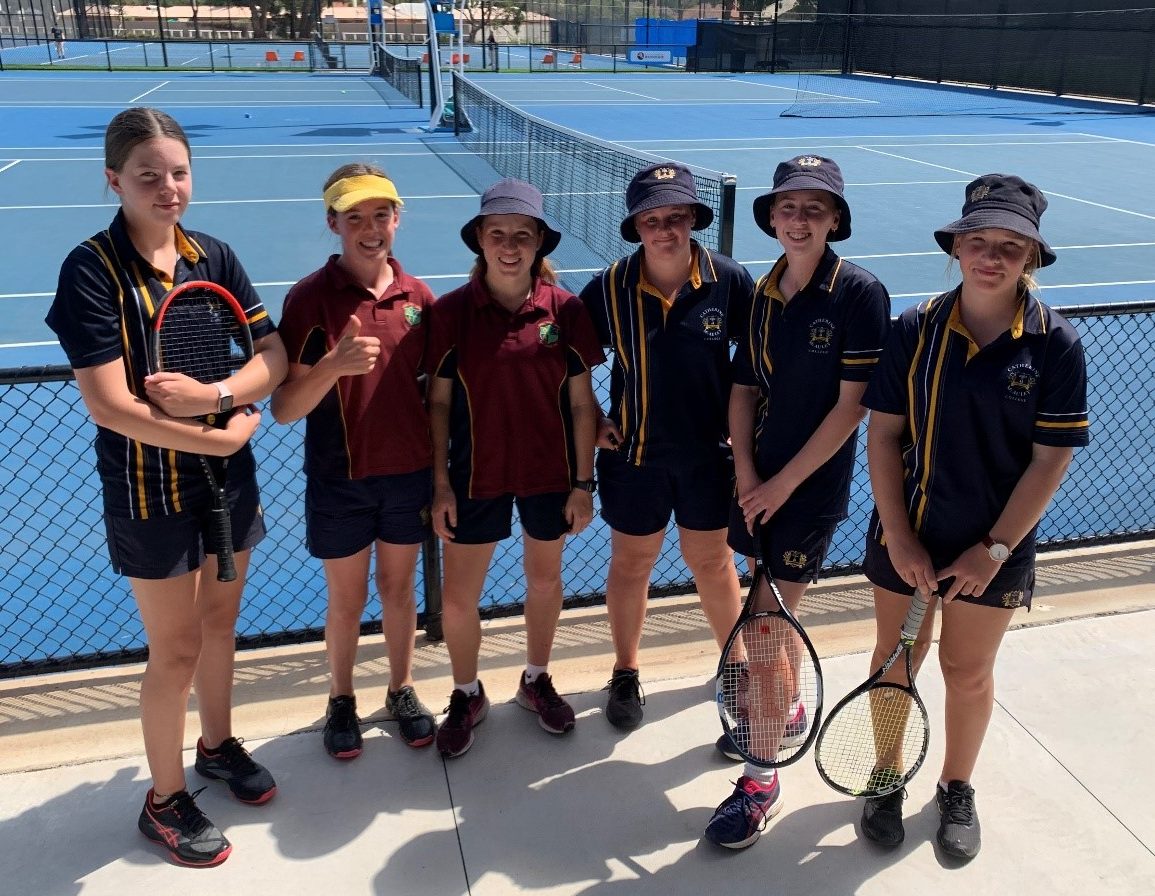 L-R: Isabella Murphy, Hannah Maher, Courtney Gooch, Madeline Bennett, Mackenzie Webster, Cate O'Bree
Intermediate Boys
The Intermediate Boys played in an 8-team Round Robin event for the prestigious Kel Pell Cup. The boys got off to a great start recording victories over Marist College, East Loddon P-12 College, and Victory Christian College.
They then lost to Bendigo South East College in a tough and well contested match, followed by another loss by just 3 games to Girton Grammar. The boys did bounce back however to defeat Crusoe and Eaglehawk Colleges. These results saw the boys finish 3rd overall. Congratulations boys on a terrific day.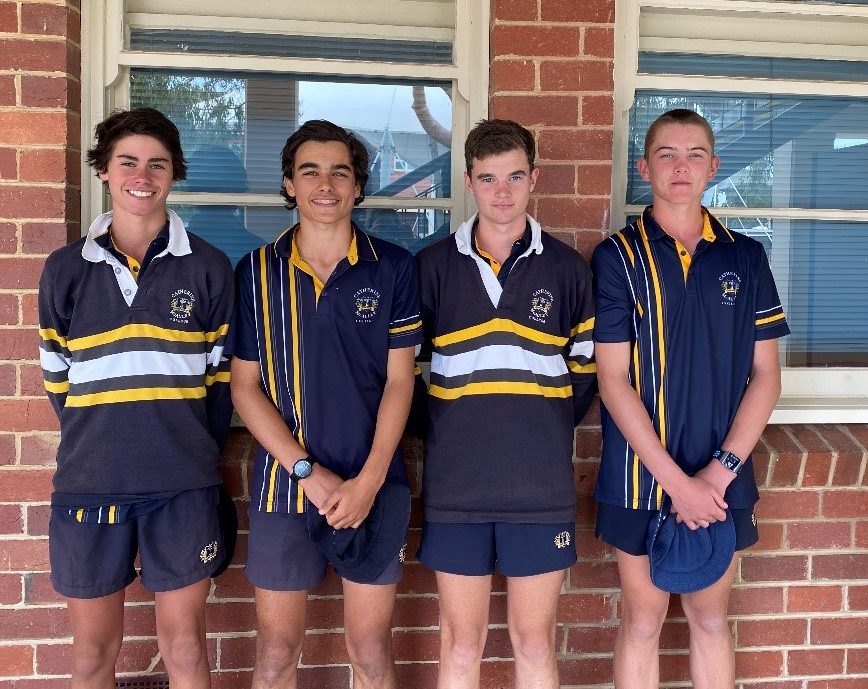 L-R: Bernard Nihill, Harrison Kelly, Toby Harrison, Tait Poyser, Henry McCarthy, Jackson Davis