Intermediate Boys Soccer 2022
16/05/2022
SCHOOL SPORT VICTORIA – SANDHURST DIVISION
Intermediate Boys Soccer
The Intermediate Boys soccer team had a great time at the Sandhurst Soccer day played at the Huntly Epsom Recreation Reserve on Monday 16 May. Playing in cool conditions, our combined Year 9 and 10 team displayed some great skill and sportsmanship across the day. Their ability to come together for the competition, having never played together before, was impressive. They showed great team cohesion and proved to be a delight to watch and coach.
Although the boys did not make the final they should not be too disappointed as they competed strongly and had some fantastic results.
Congratulations boys on a fantastic day.
Results
CMC vs Victory Christian College 1 1
Bendigo South East College def CMC 1 0
CMC def East Loddon P-12 5 0
CMC def Weeroona College Bendigo 4 0.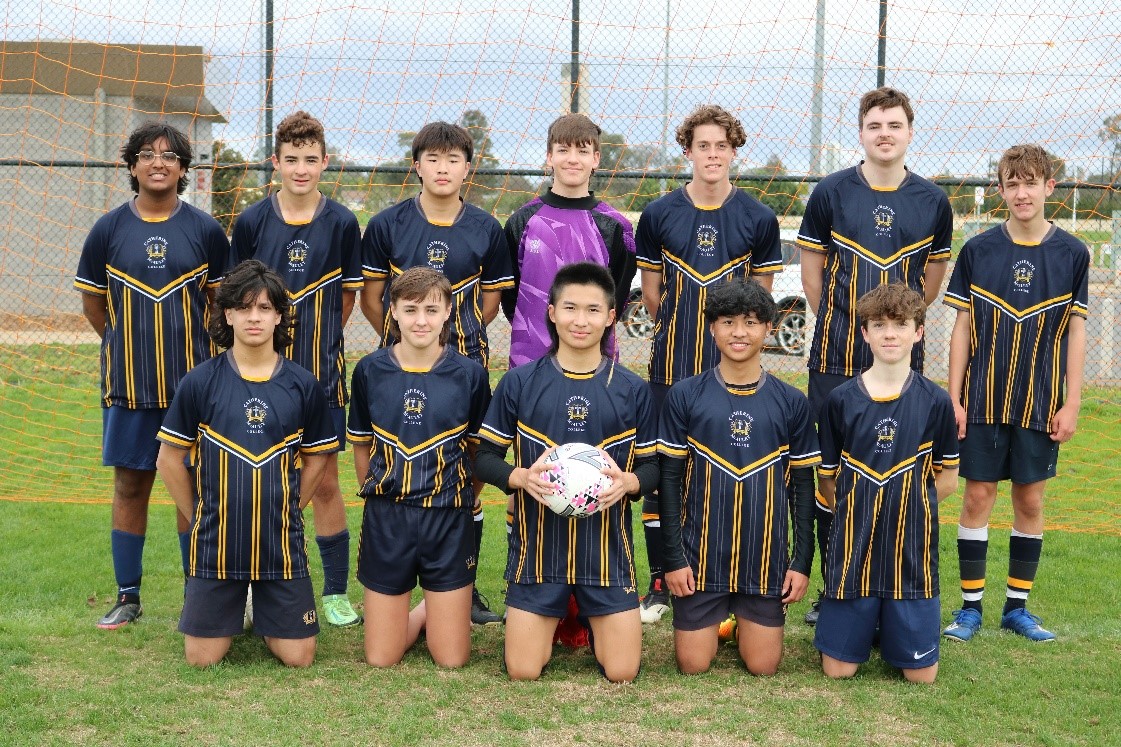 Back L-R: Daniel Dilawar, Will Chalkley, Jaerin Tuohey, Harry Morrison, Noah Kelly, Noah Armstrong, Rylan Angove
Front L-R: Joel Feeney, Llogan Mayman, Hsar Ler Htoo, Saw Ta K'Yaw, Graison Jelbart