Intermediate Boys Hockey
01/11/2018
Loddon Mallee Region Finals
On Thursday 25 October, our Year 9 and 10 boys hockey team competed in the Loddon Mallee Region finals here in Bendigo.
Our first game against Boort Secondary College was a challenging match. Their school had decided to put together a mixed team which enabled them to have experienced hockey players in the majority of positions on the field. We got the better start and were 1-0 up at half time with excellent team play and running, both on and off the ball, to set up a number of penalty corners. Unfortunately, in the second half, fatigue set in and Boort were able to get some of their forwards free and into space, with a final score of 3-1. The CMC boys were disappointed but had to quickly move on as they had the next game.
The second match was against Echuca College, who also had boys and girls in their team, however, the result was very different. A dominant display from Matthew Wellman and Zac McCarty in the midfield and a change of structure led to a winning result of 8-0.
With no finals scheduled for the day, Boort were eventually the winners of the round robin, with CMC finishing runners up. Thank you to the parents and staff for their support and assistance on the day.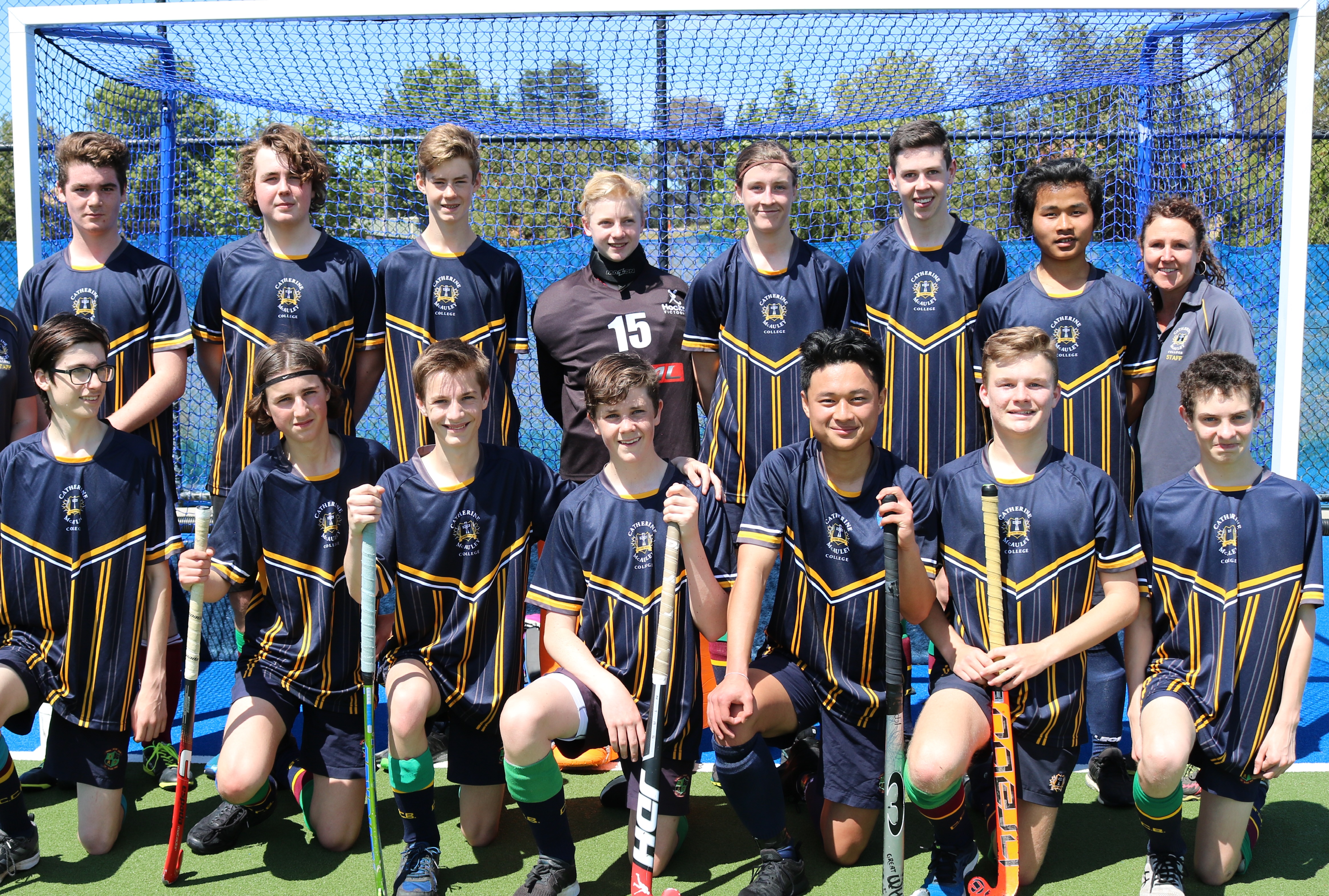 Team members:
Back L-R: Jacobi Lowrey, Angus Siegloff, Tully Dunlop, Isaac Richardson, Matthew Wellman, Zac McCarty, Kaw Ku Loe, Ms Shannon Kjaer (coach)
Front L-R: Daniel Andrews, Mason Costal, Conner Beens, Cameron Pope, Thurah Muang, Declan McMahon, Josh Dunn