Impressive individual and team results at Cross Country
22/05/2019
Congratulations to all the students who competed at the recent Sandhurst Cross Country event which was held at Sebastian Harness Racing Club on Tuesday 21 May.  It was a cool but calm day for all, and conditions were perfect.
SCHOOL SPORT VICTORIA: SANDHURST DIVISION
All competitors ran exceptionally well and we had some great results, both individually and as a team.
Individual Results
Listed below are the runners that placed in the top 10 of their Age Group:
Hannah Maher: 3rd – 15Yr Girls
Matthew Noden: 5th – 15yr Boys
Isabel Nihill: 6th – 16yr Girls
Bernard Nihill: 6th – 14yr Boys
Henry McCarthy: 6th – 16yr Boys
Eli Pearce: 7th – 15yr Boys
Harrison Kelly: 7th – 14yr Boys
Tobie Travaglia: 7th – 13yr Boys
Maddison Vaughan: 7th – 13yr Girls
Macey O'Shea: 8th – 15yr Girls
Daniel Noden: 8th – 13yr Boys
Phoebe Maher: 8th – 13yr Girls
Jack Byrne: 9th – 13yr Boys
Sasha Pearce: 9th – 13yr Girls
Liam O'Brien: 10th – 15yr Boys
Bella Ladd: 10th – 15yr Girls
Team Results
Our Team results were also impressive, with the following teams finishing in the top 3:
2nd Place
13yr Boys Team
15yr Boys Team
15yr Girls Team
3rd Place  
13yr Girls Team
14yr Boys Team
16yr Girls Team
Congratulations to ALL of our representatives on a fantastic day.  Your effort, positive attitude and determination to do your best was outstanding.
Special thanks to Mrs Powell who officiated at one of the checkpoints for the day.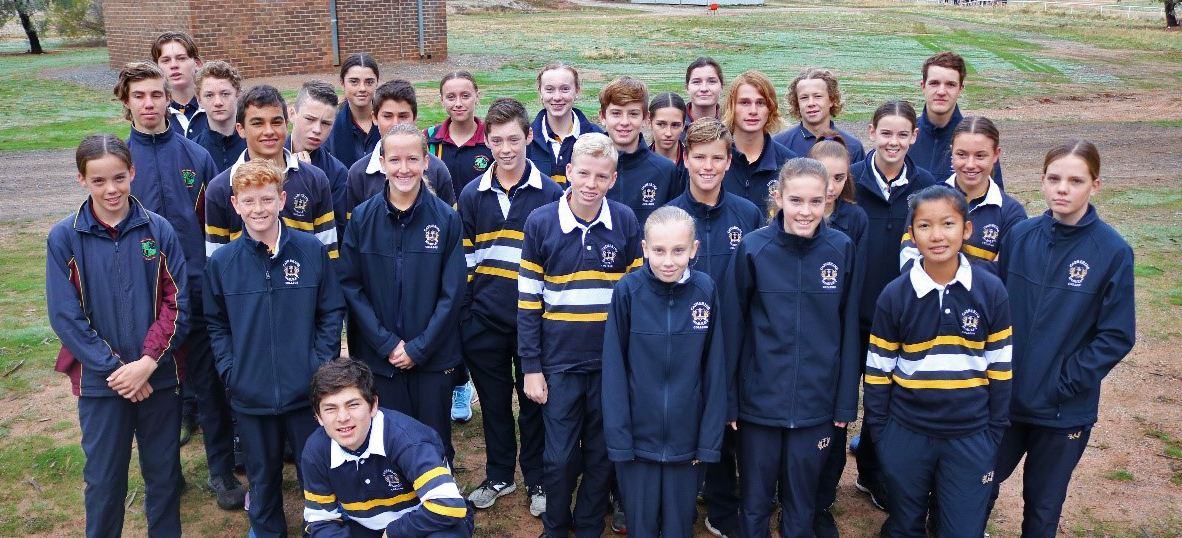 TEAM: Tylah Armato, Dylan Arnold, Jake Austin, Jack Byrne, Shaye Couch, Caitlin Evans, Joshua Evans, Kalan Hand, Harrison Kelly, Bella Ladd, Hannah Maher, Phoebe Maher, Henry McCarthy, Harry McKinley, Bernard Nihill, Isabel Nihill, Varlee Nihill, Daniel Noden, Matthew Noden, Liam O'Brien, Macey O'Shea, Eli Pearce, Sasha Pearce, Harry Roberts, Eh Khu Shee, Pearl Sullivan, Tobie Travaglia, Hannah Tyndall,  Maddison Vaughan