Graduation Mass 2019
28/11/2019
Blessed with a cool change, the Year 12 graduates completed their year with a special celebration at the Sacred Heart Cathedral on Thursday 21 November.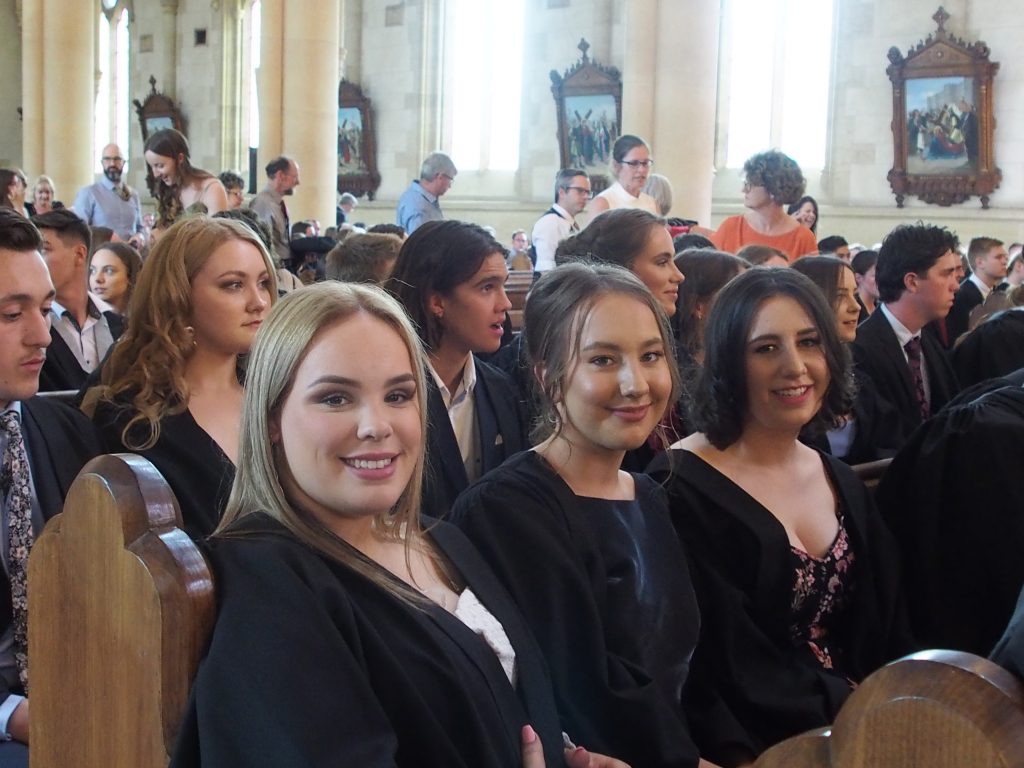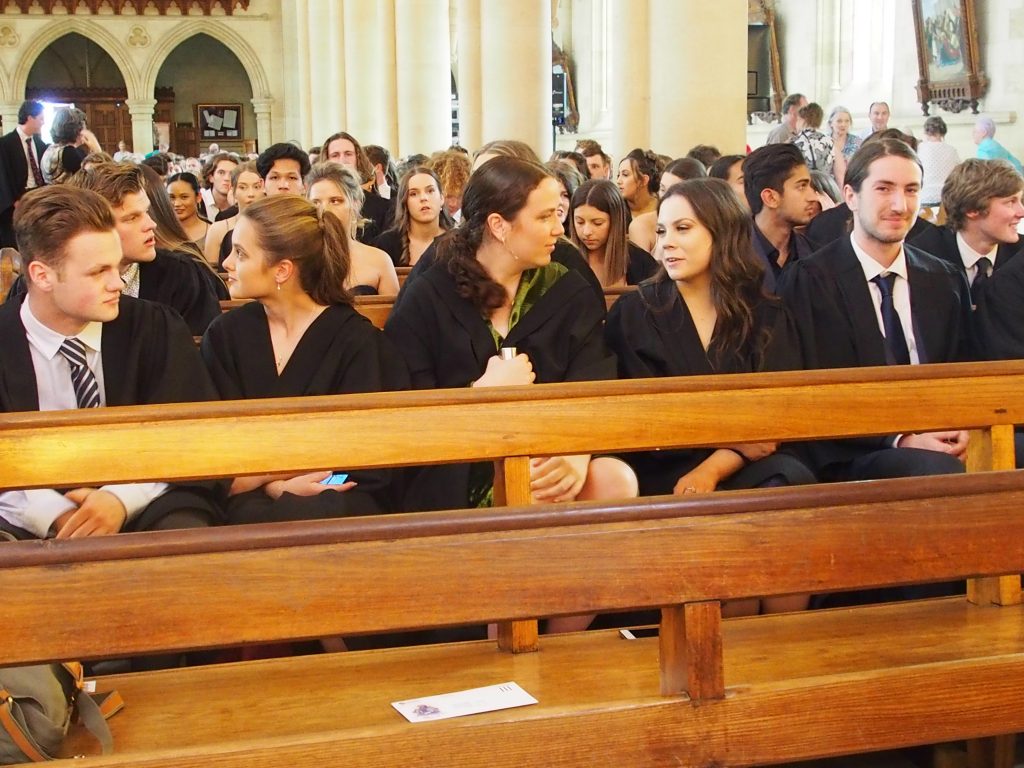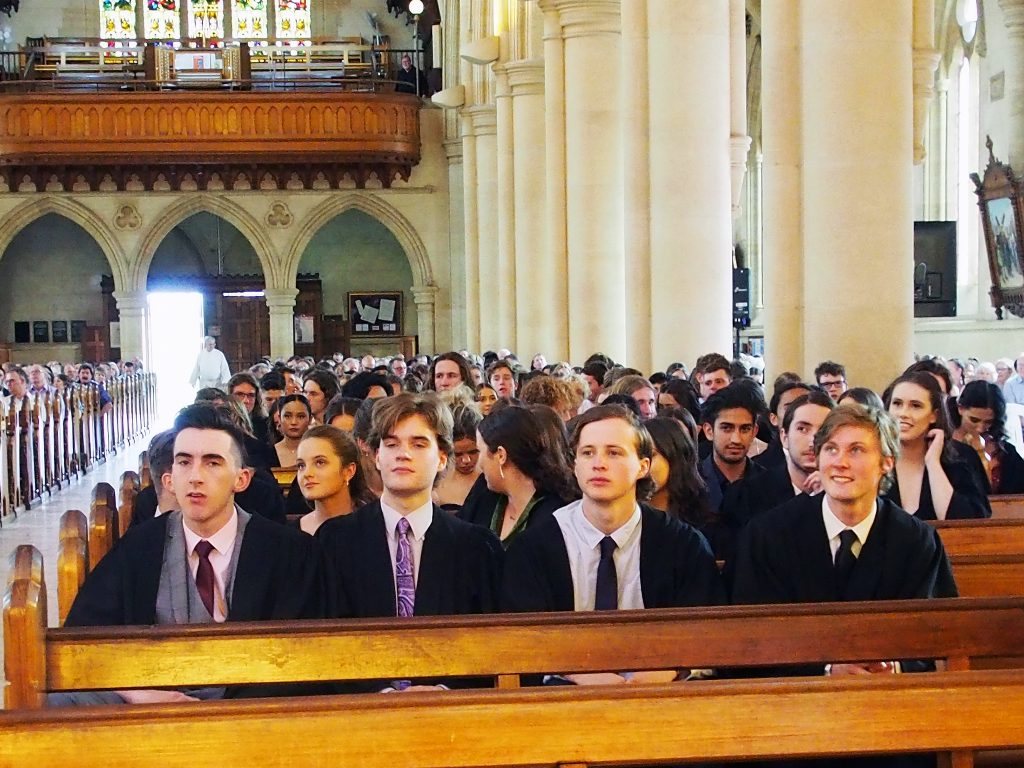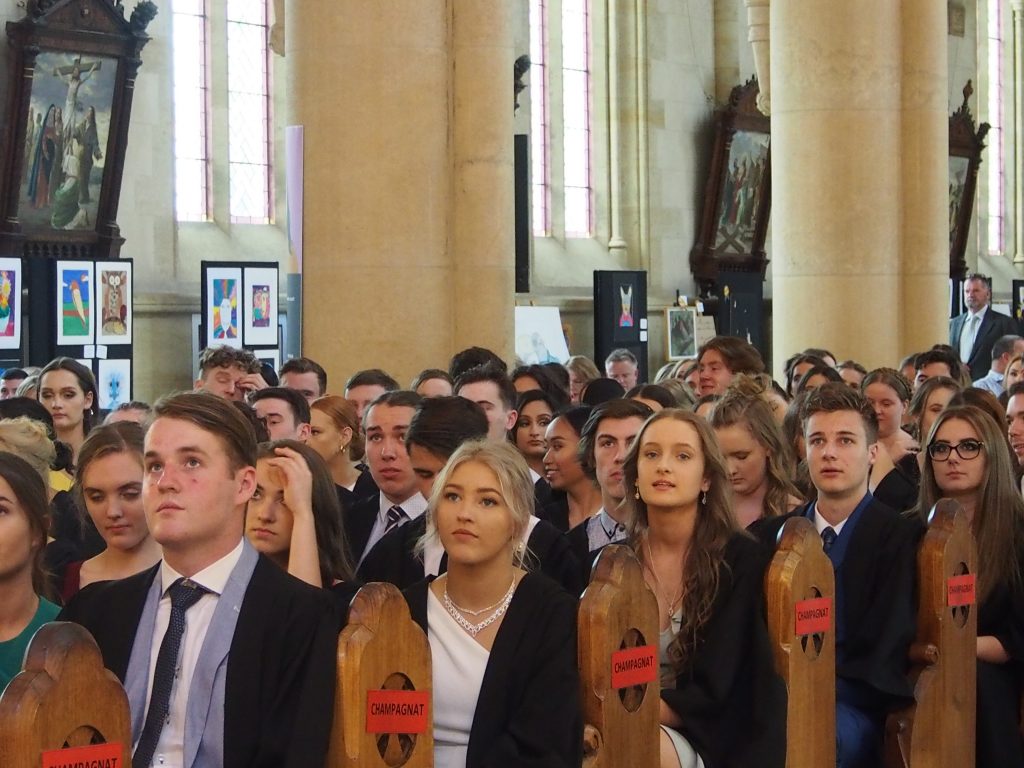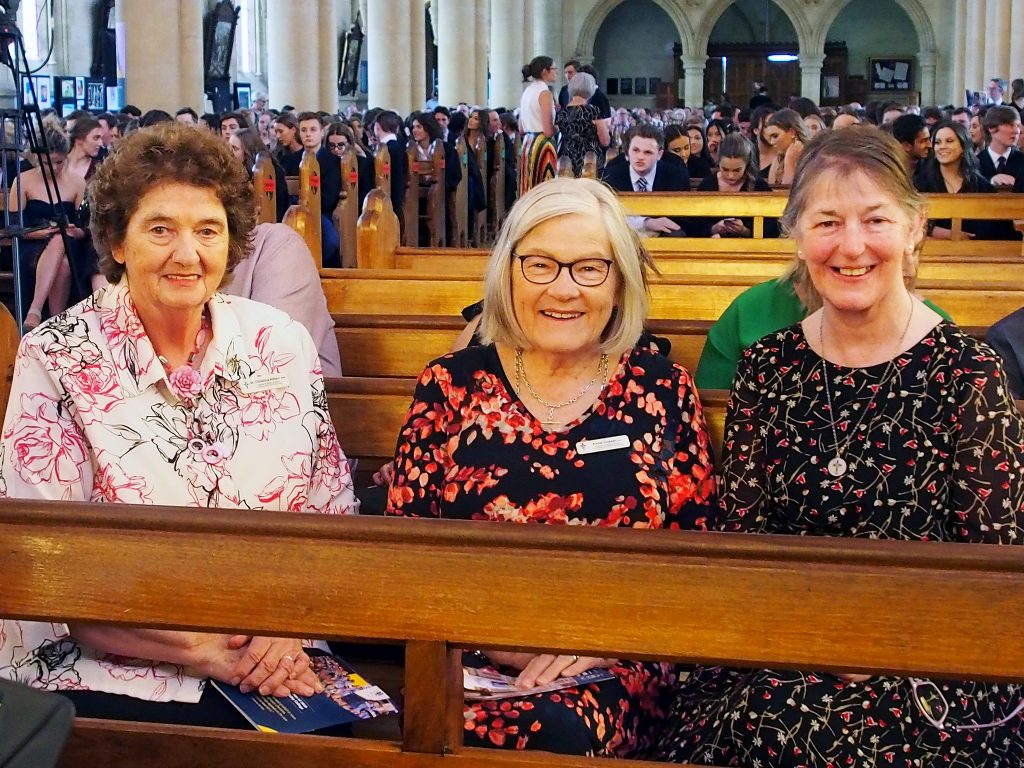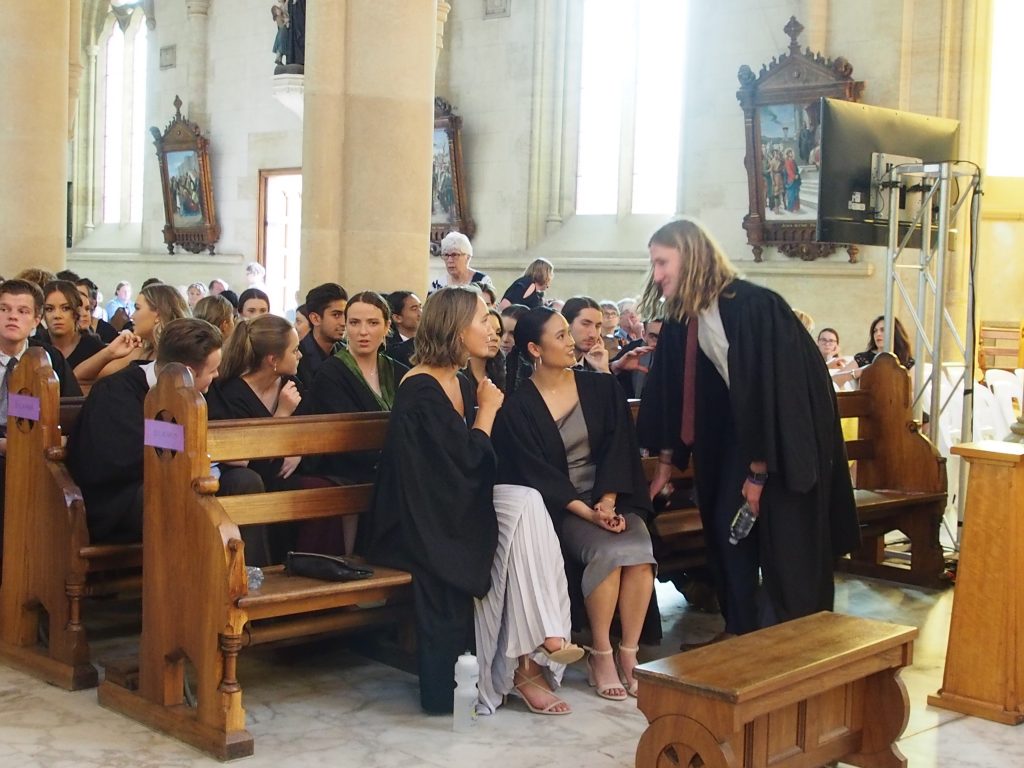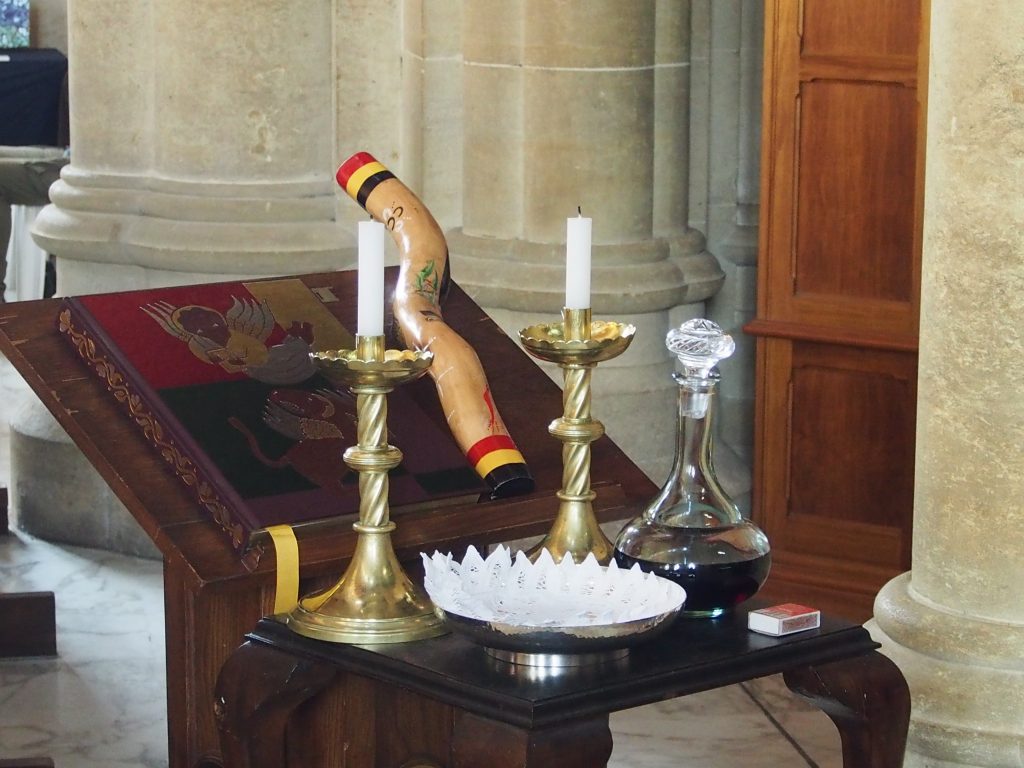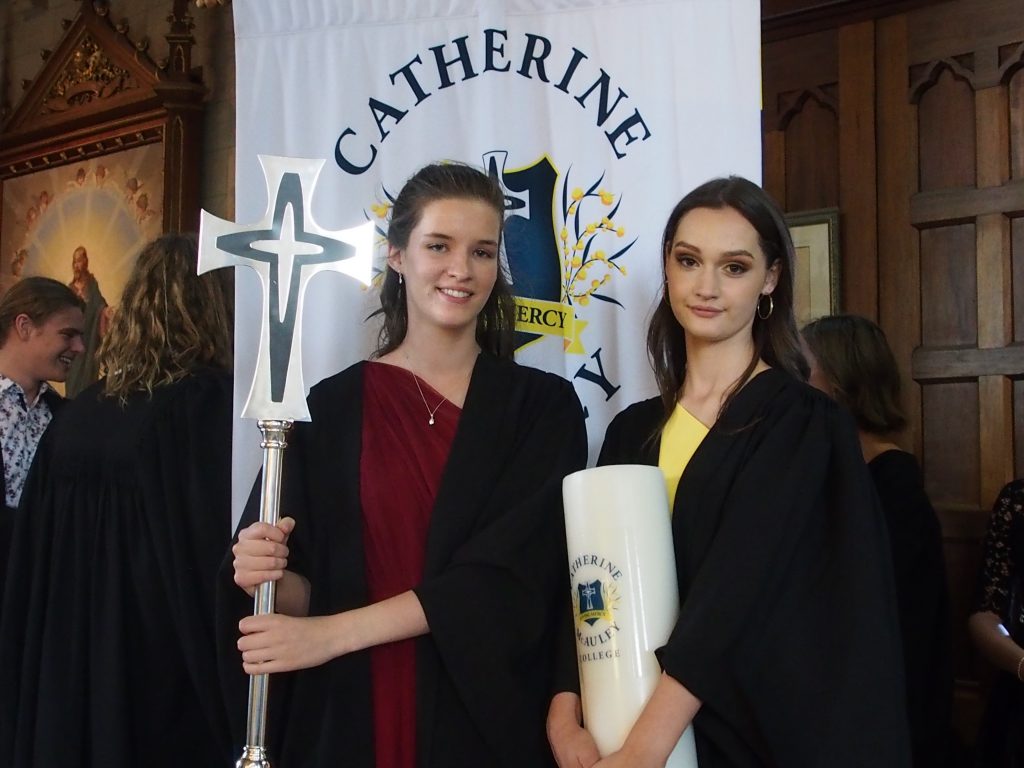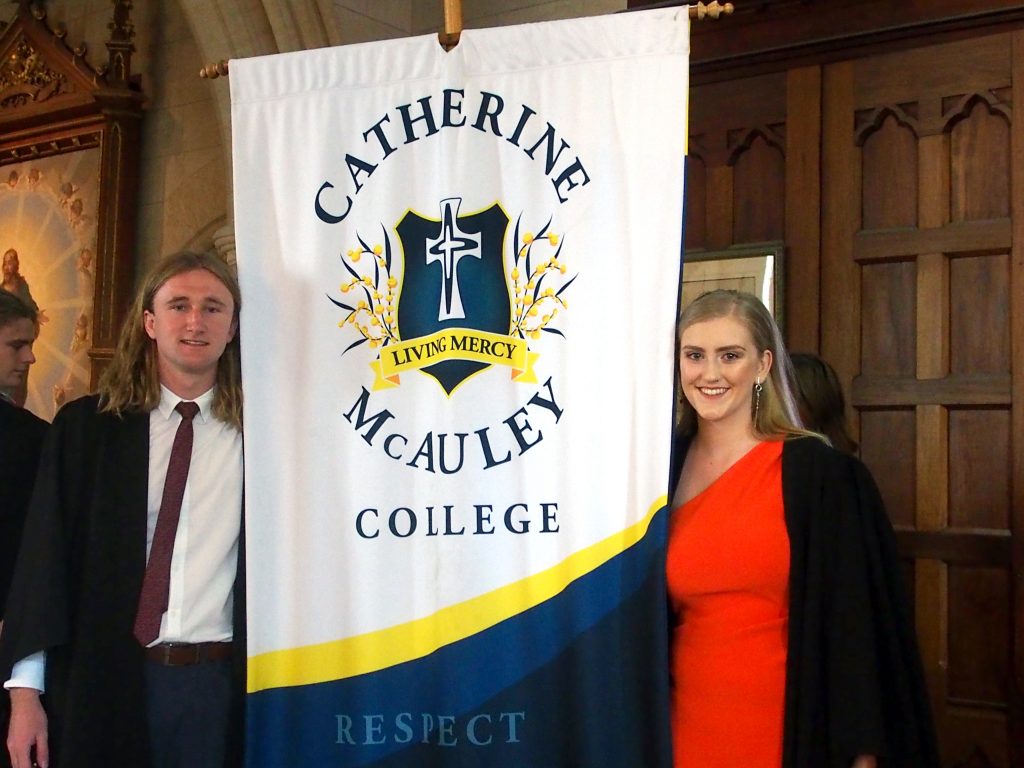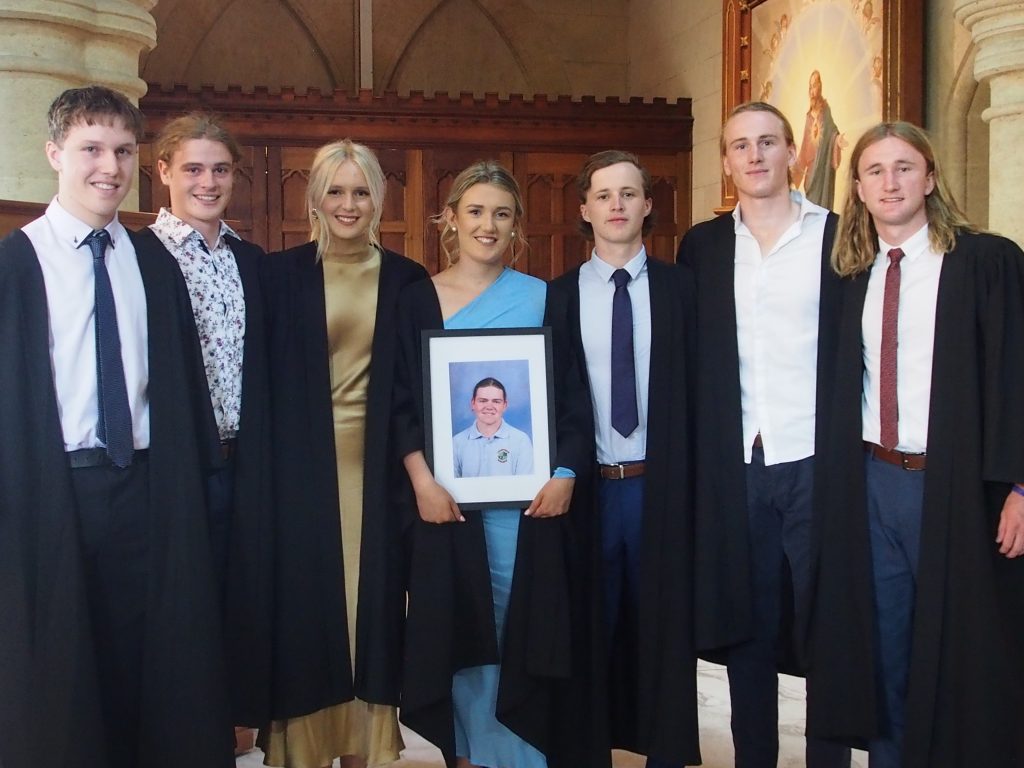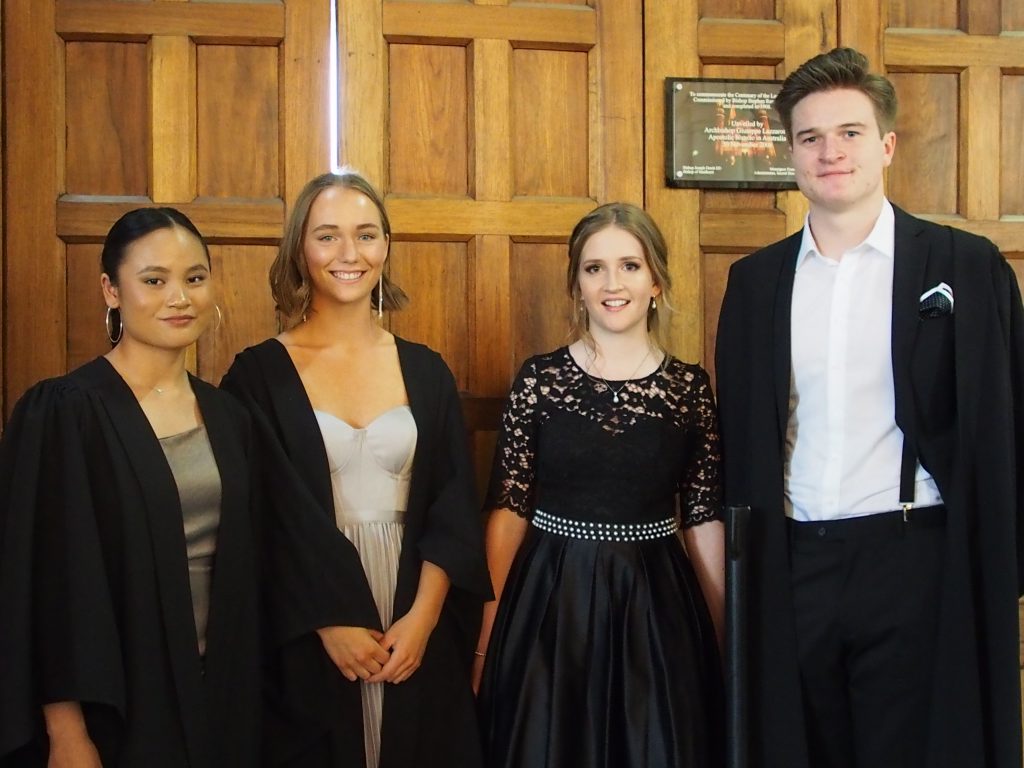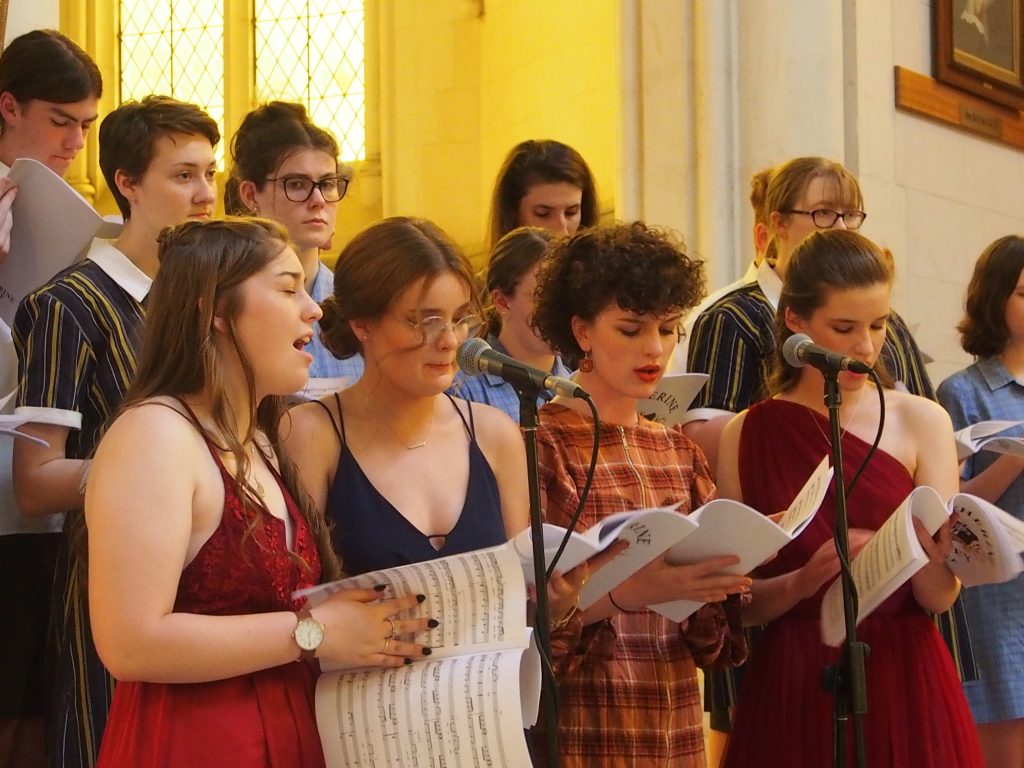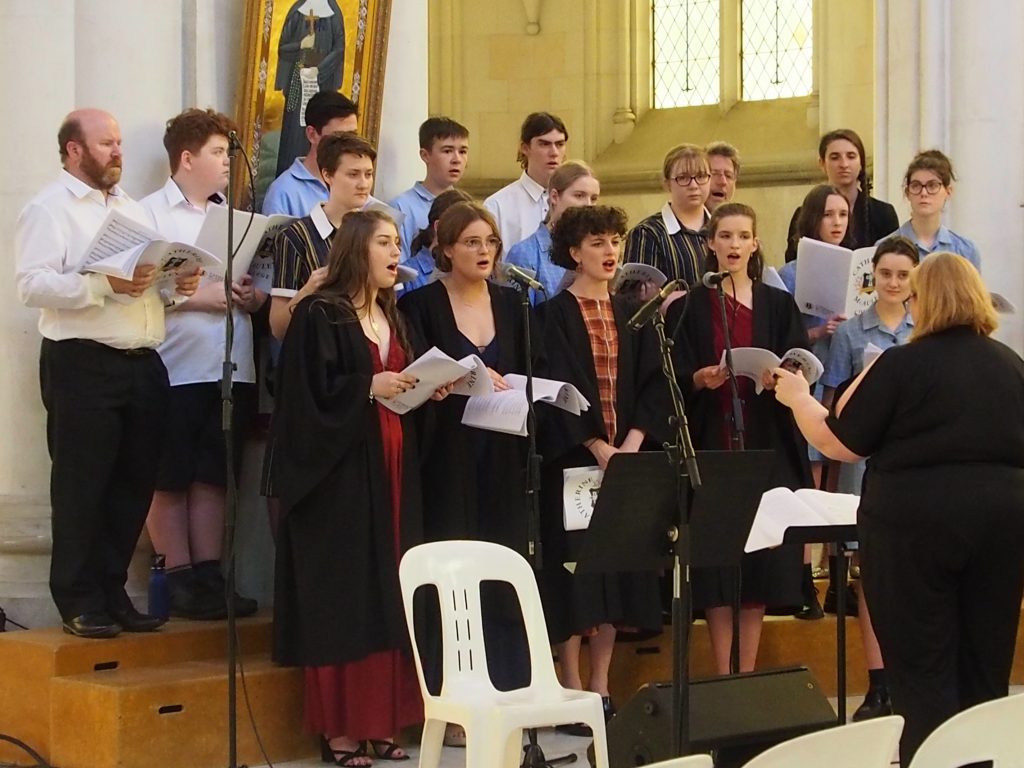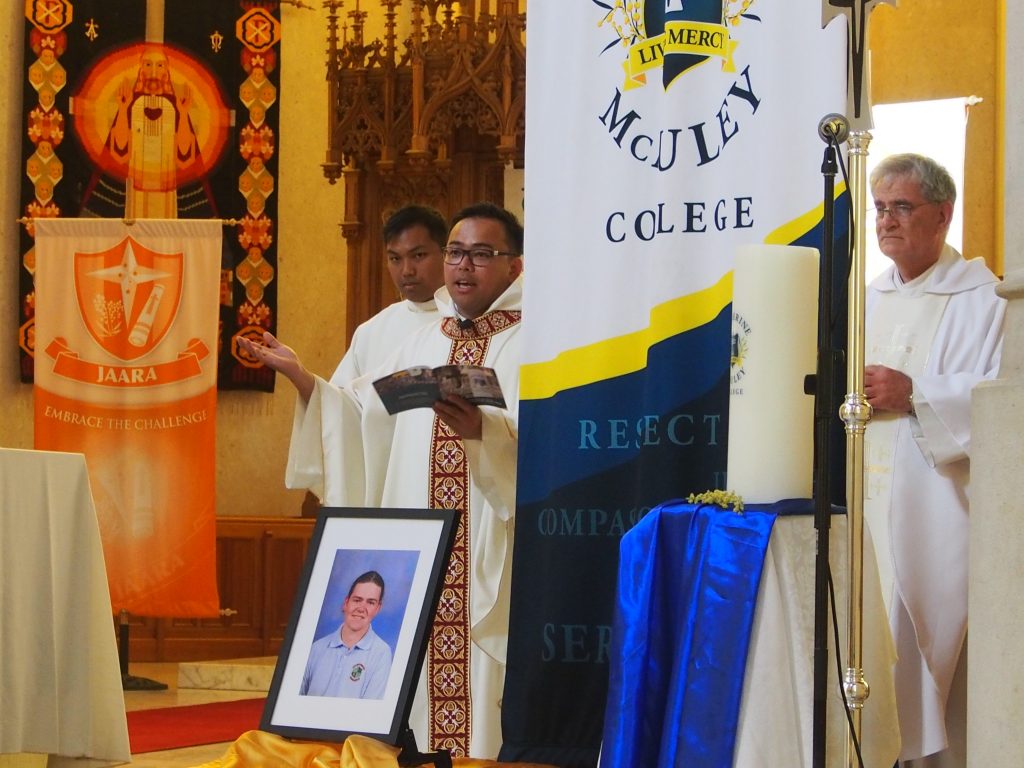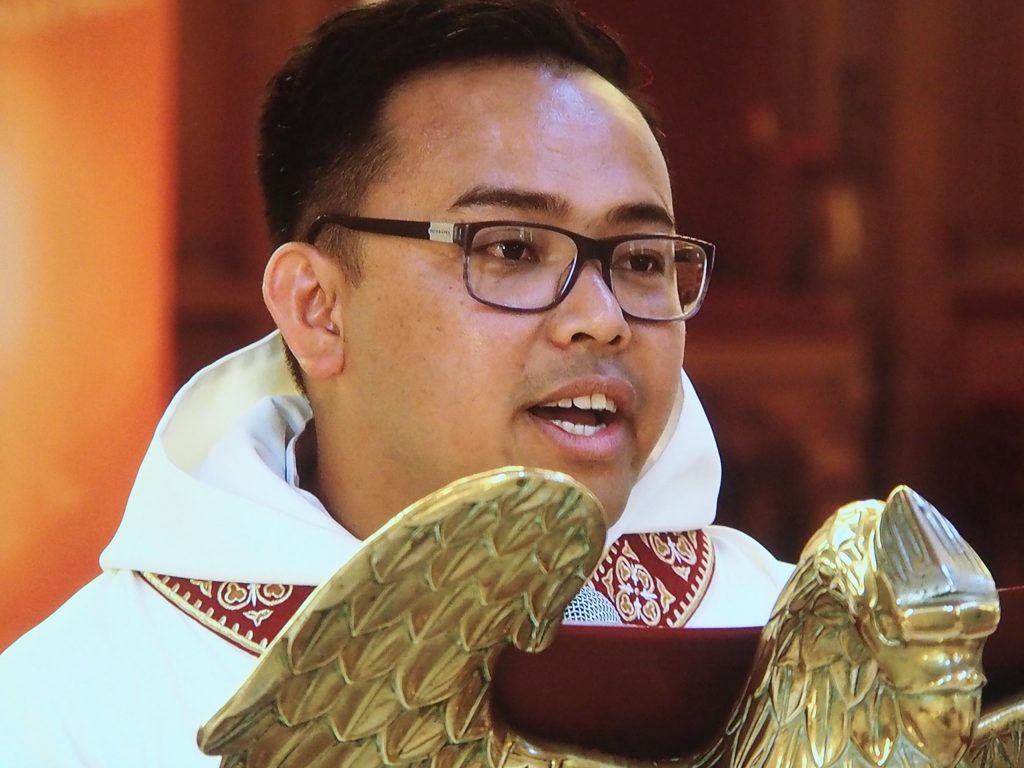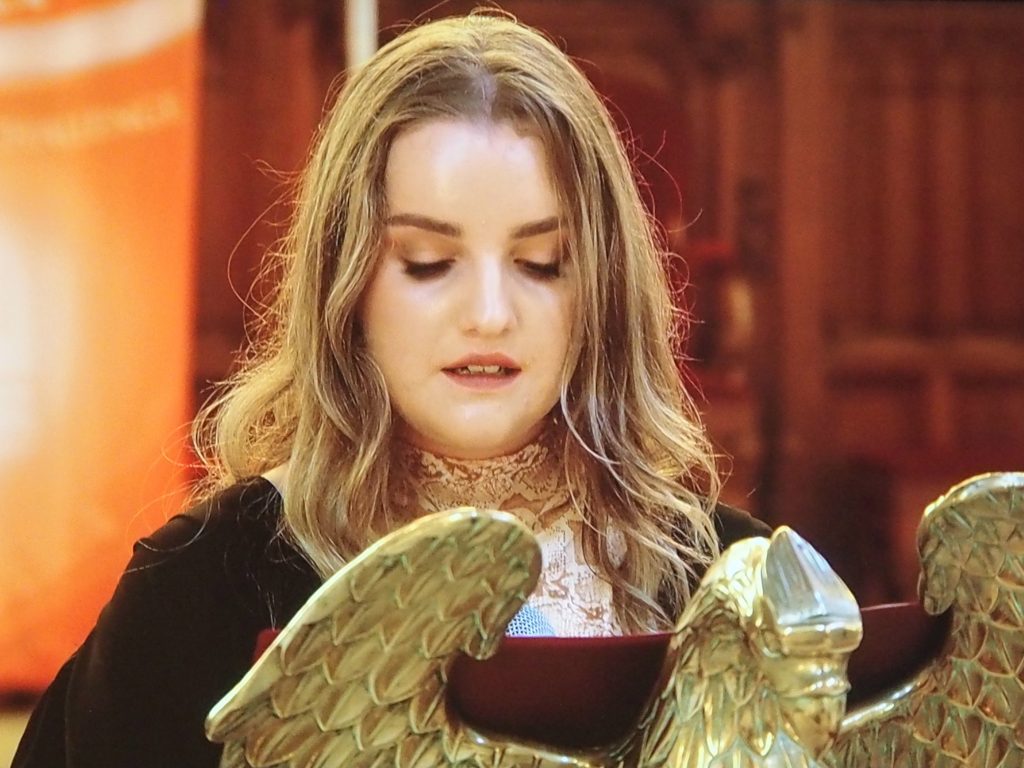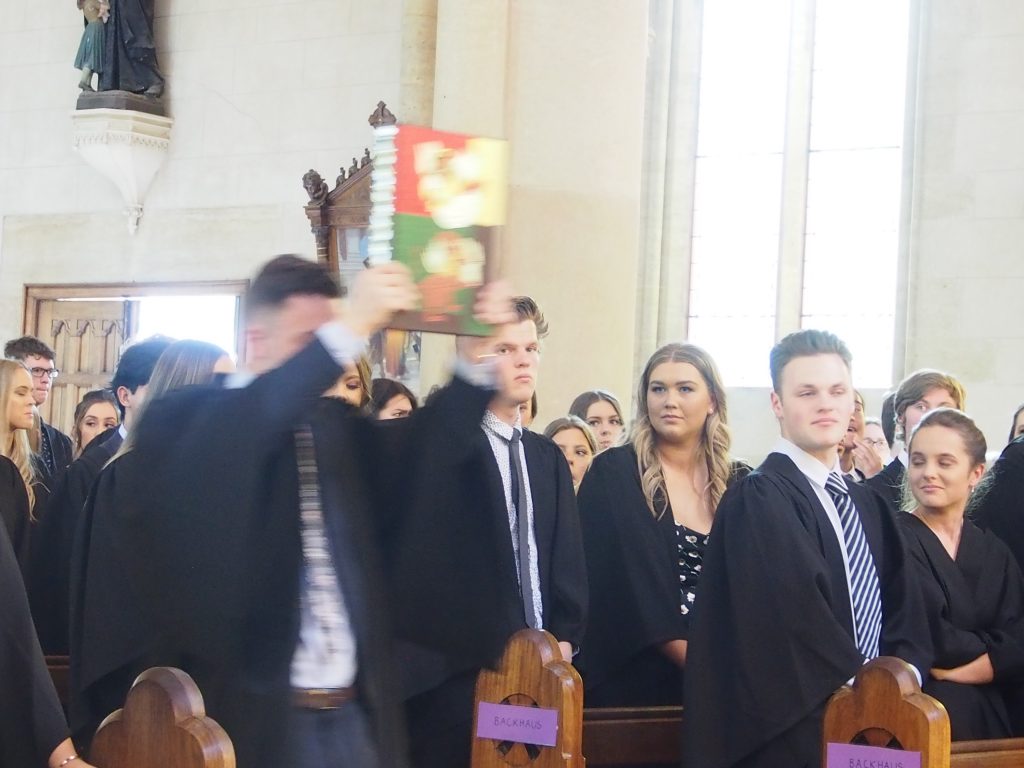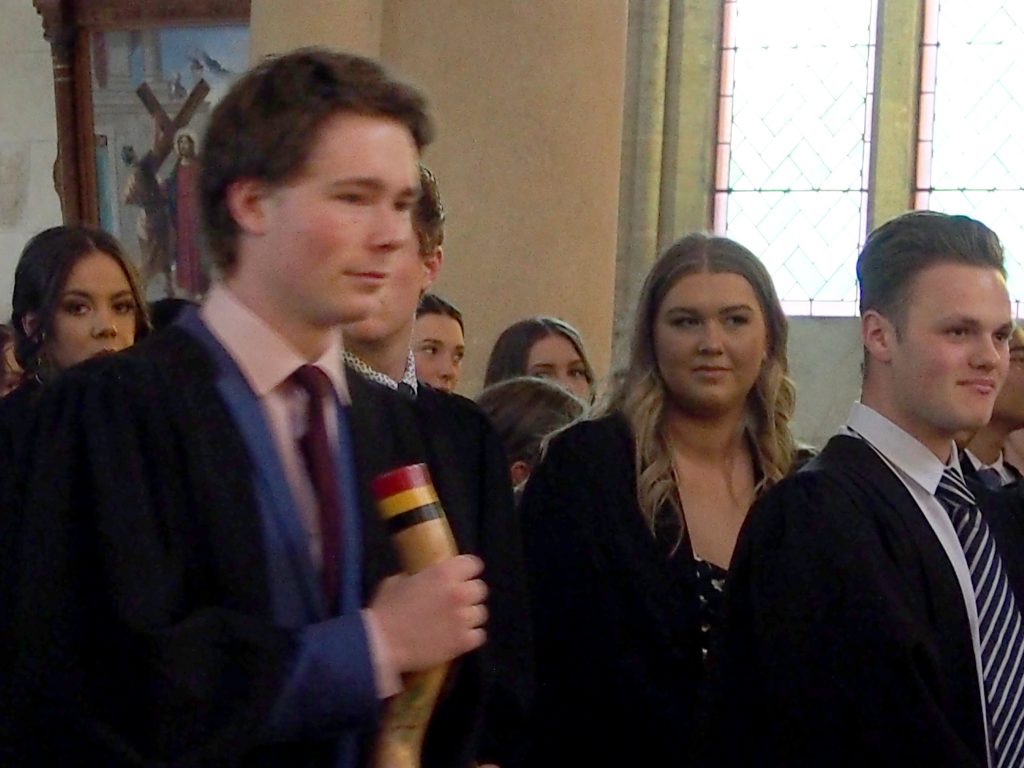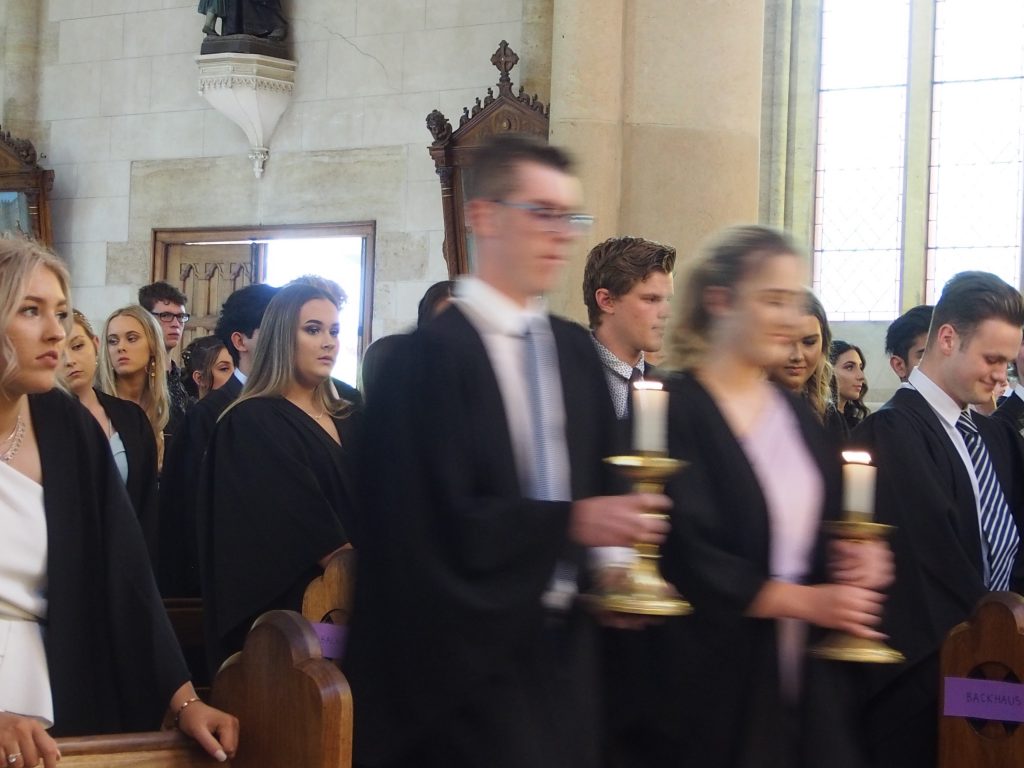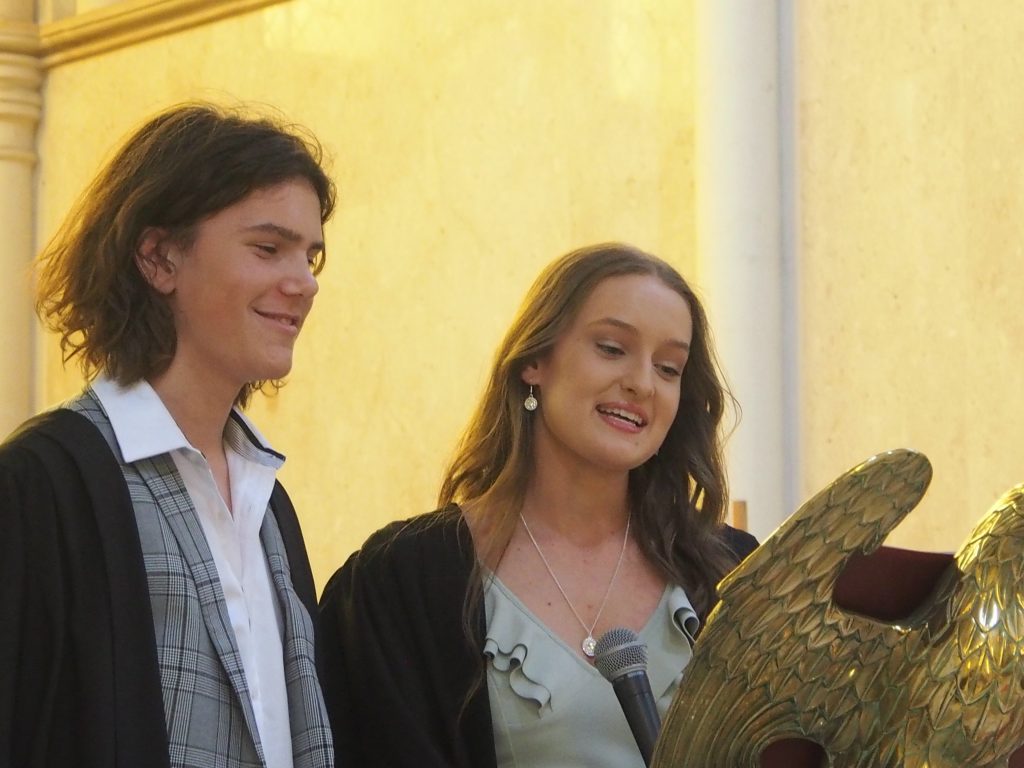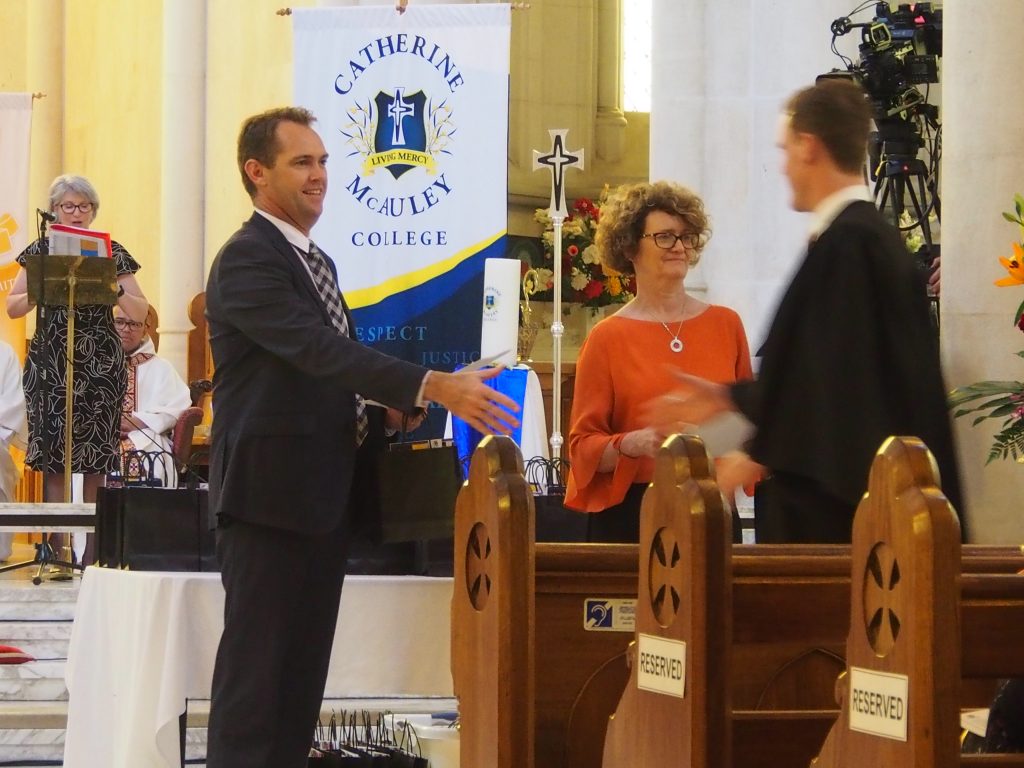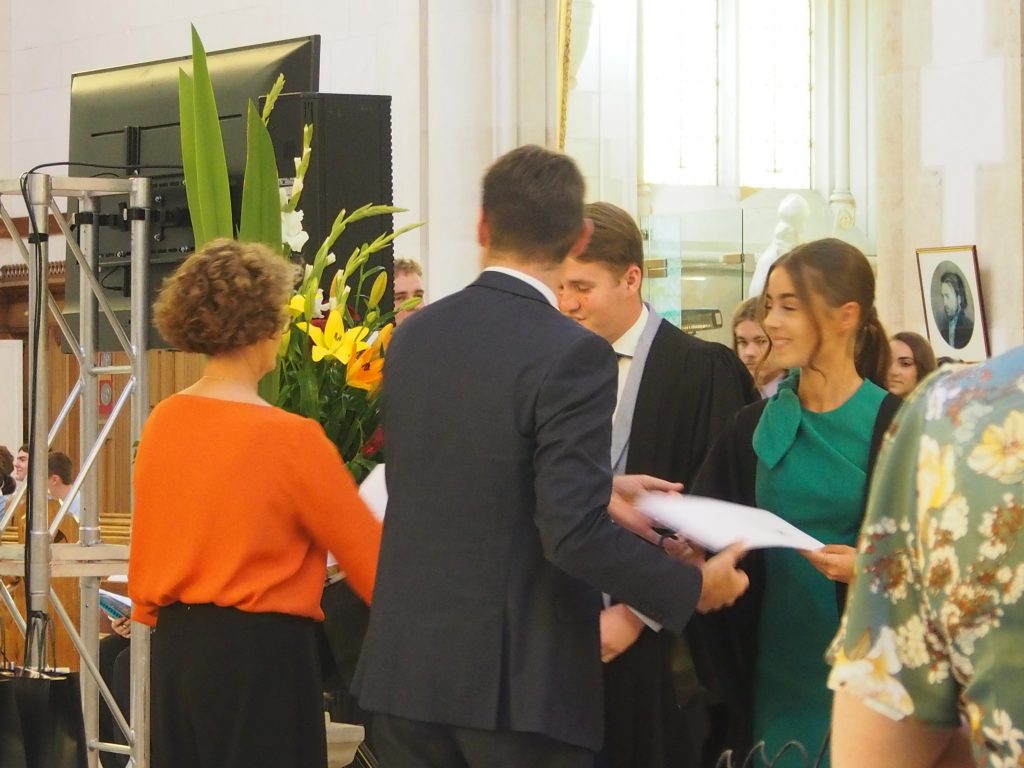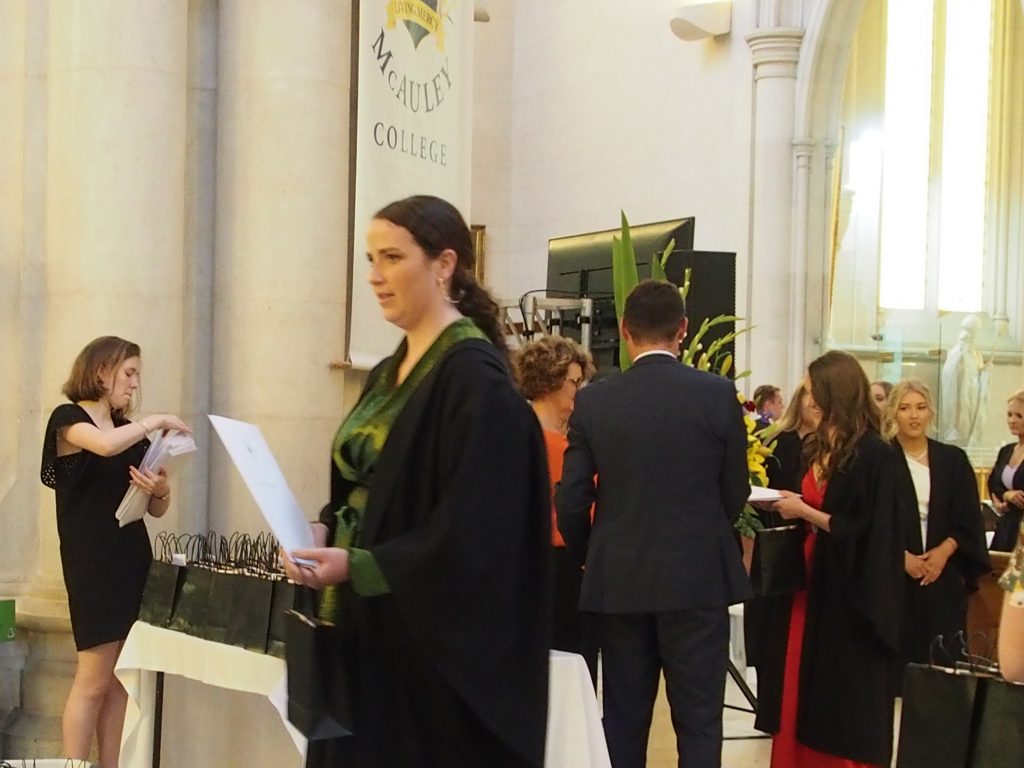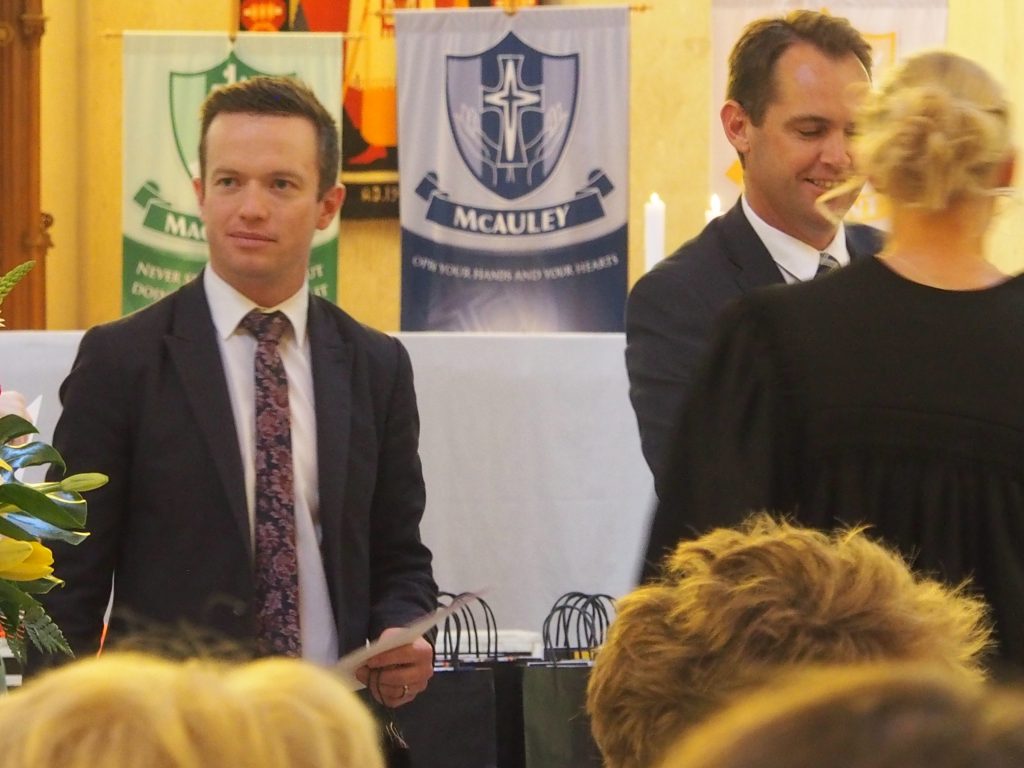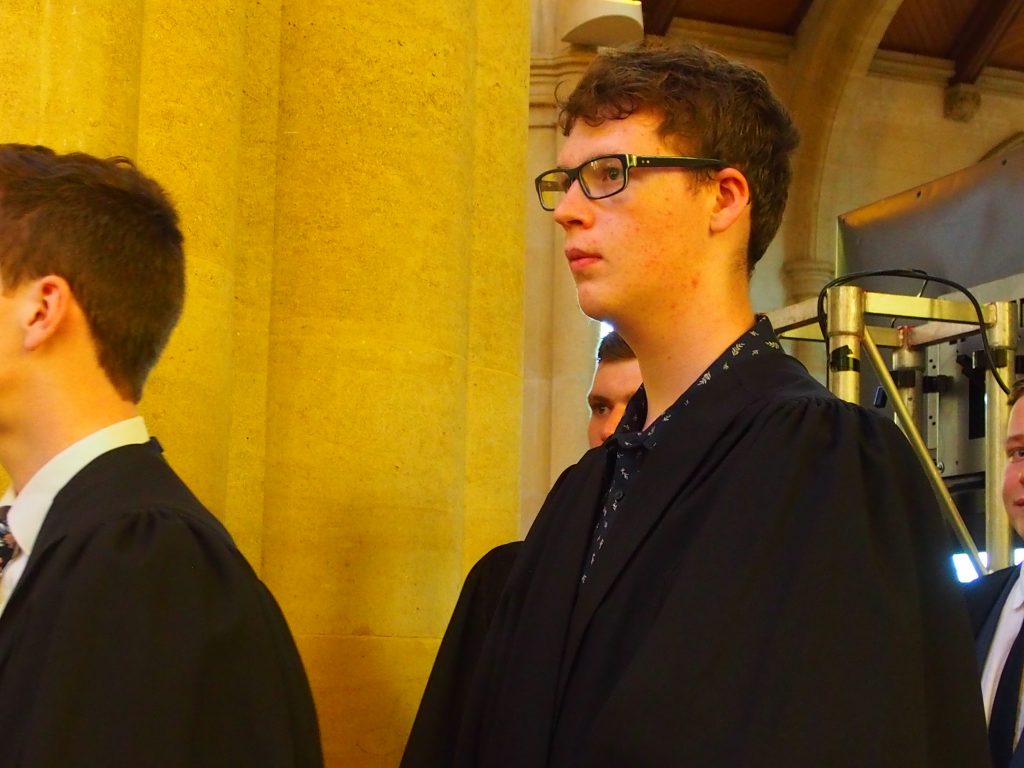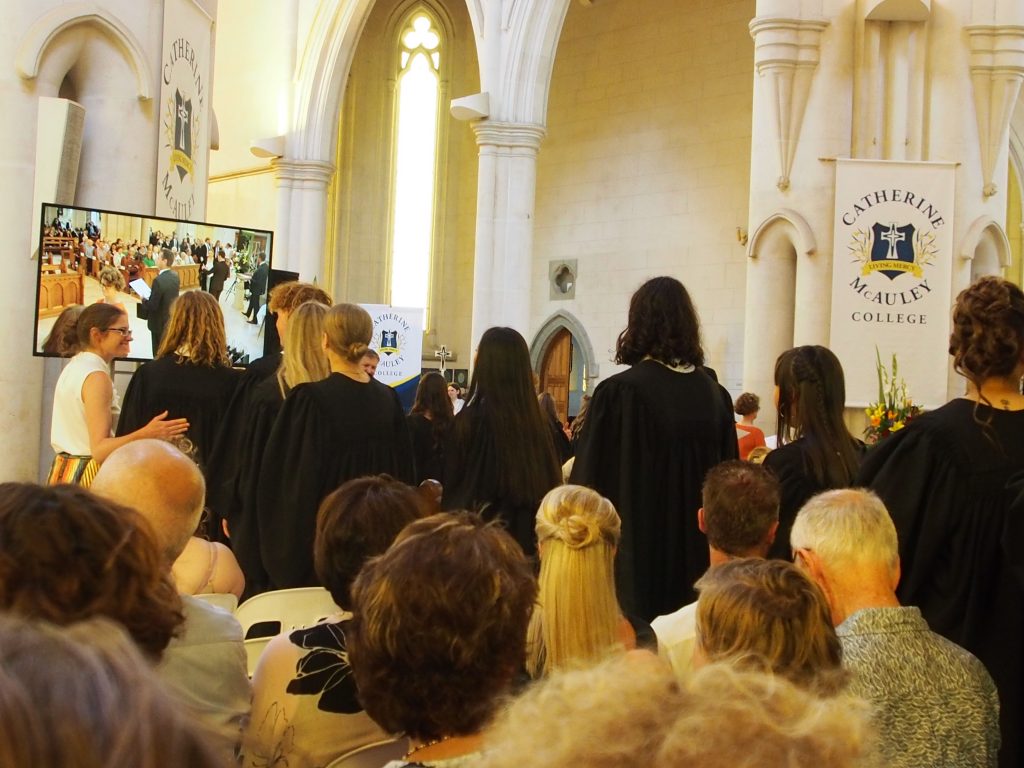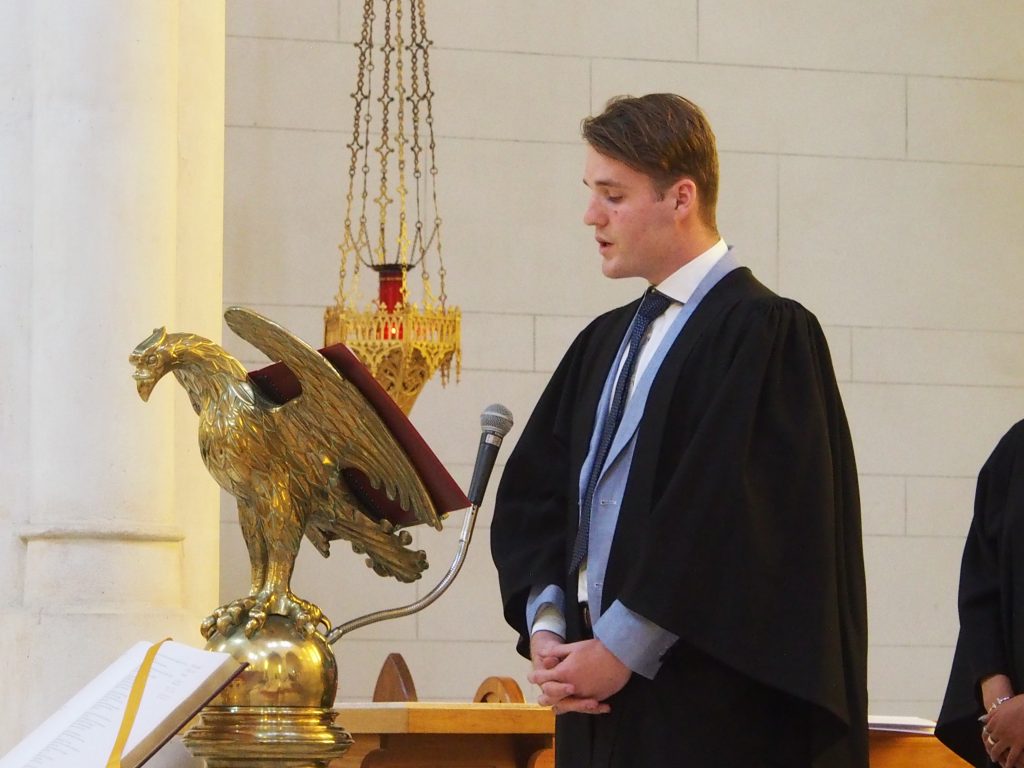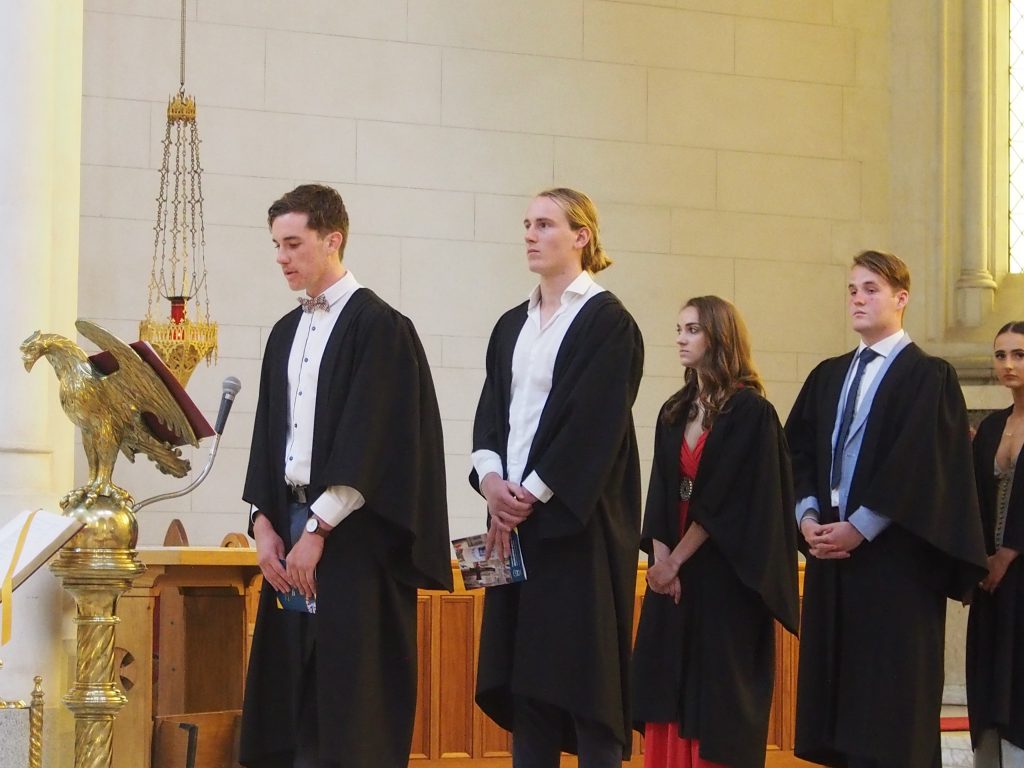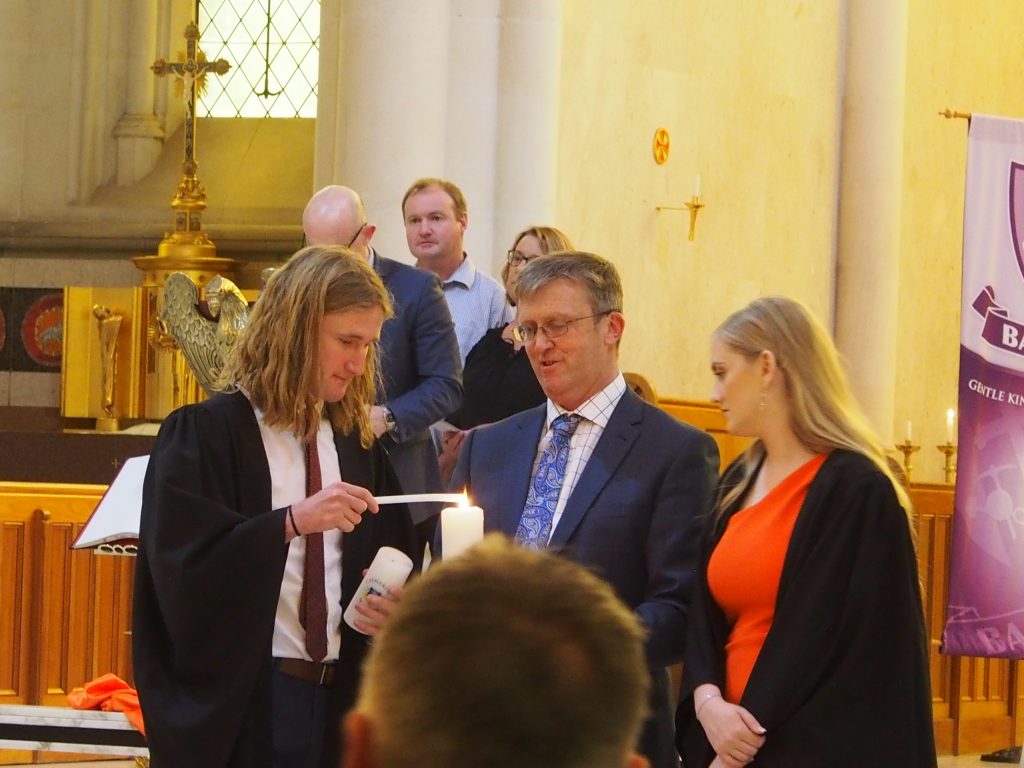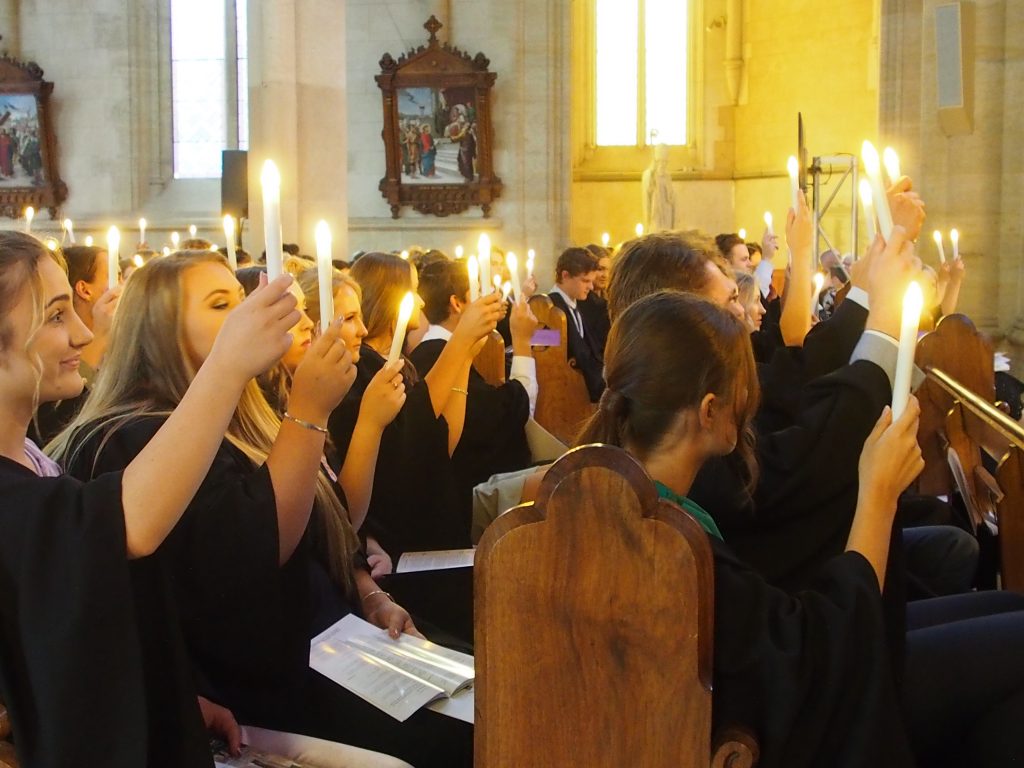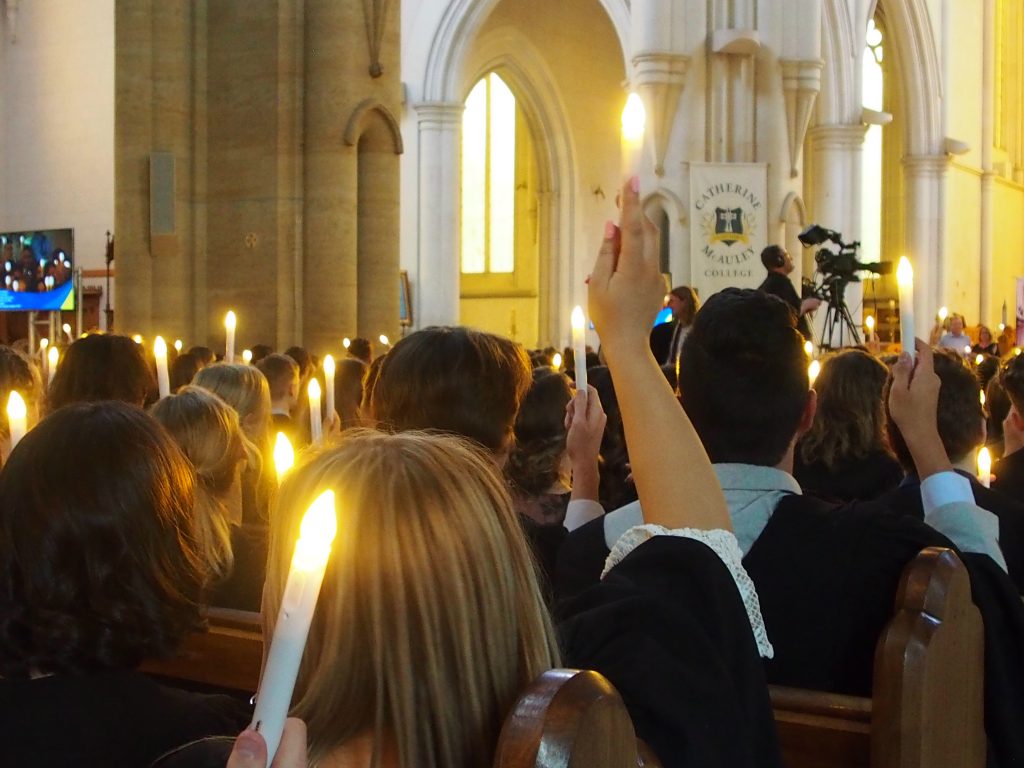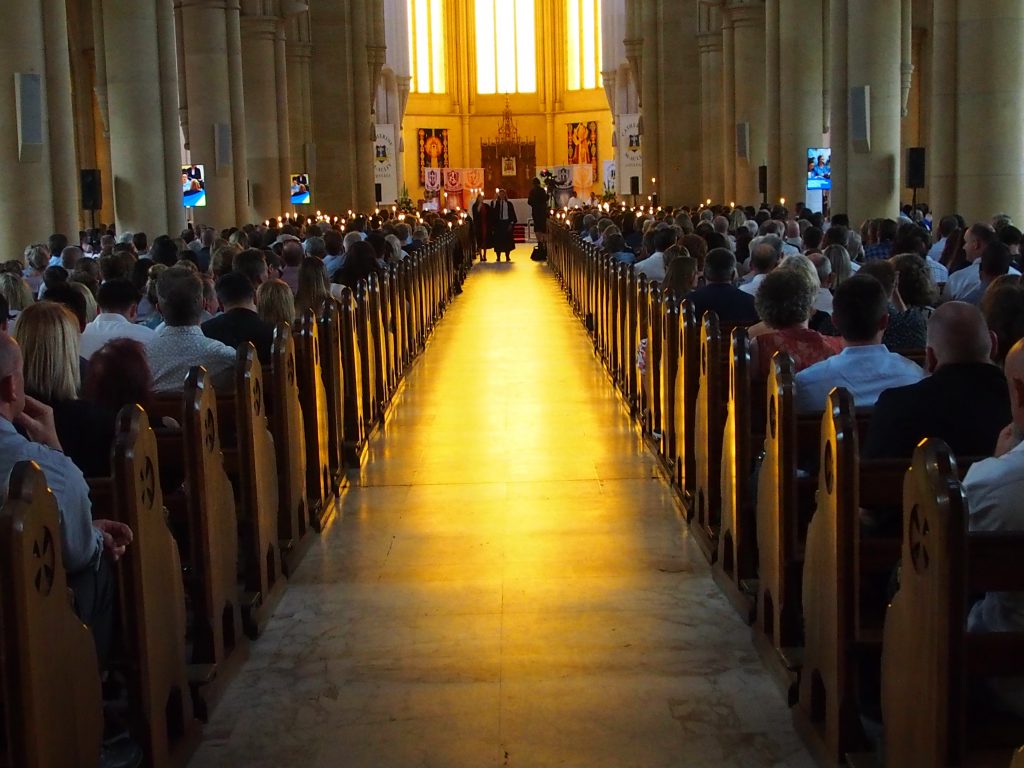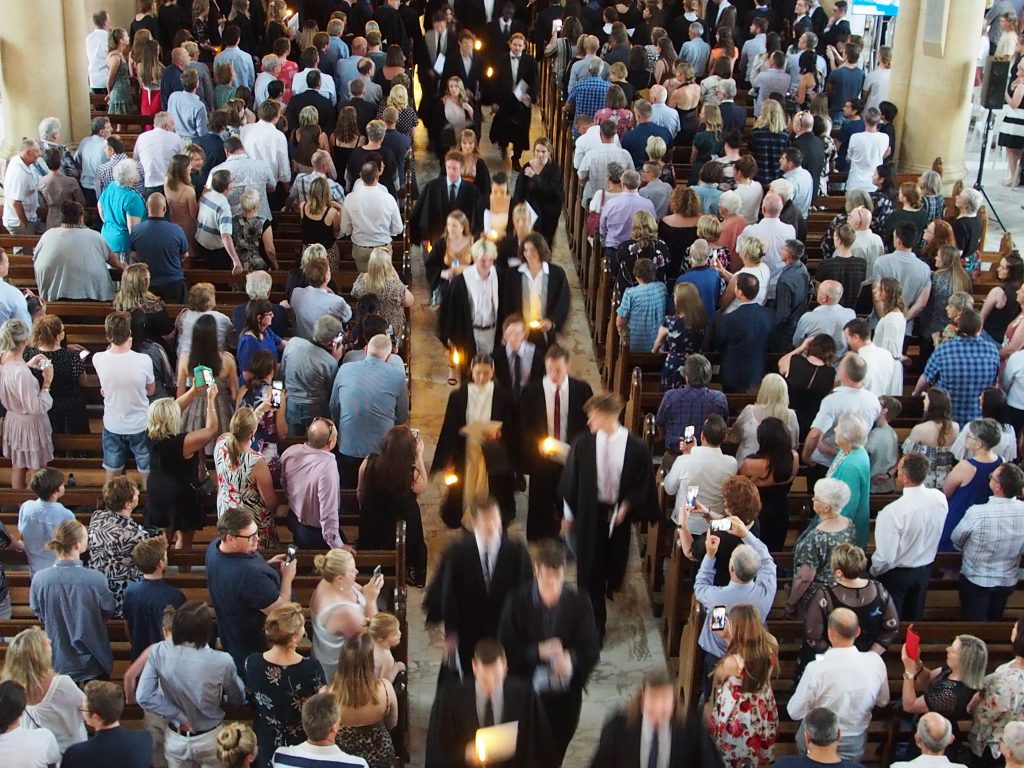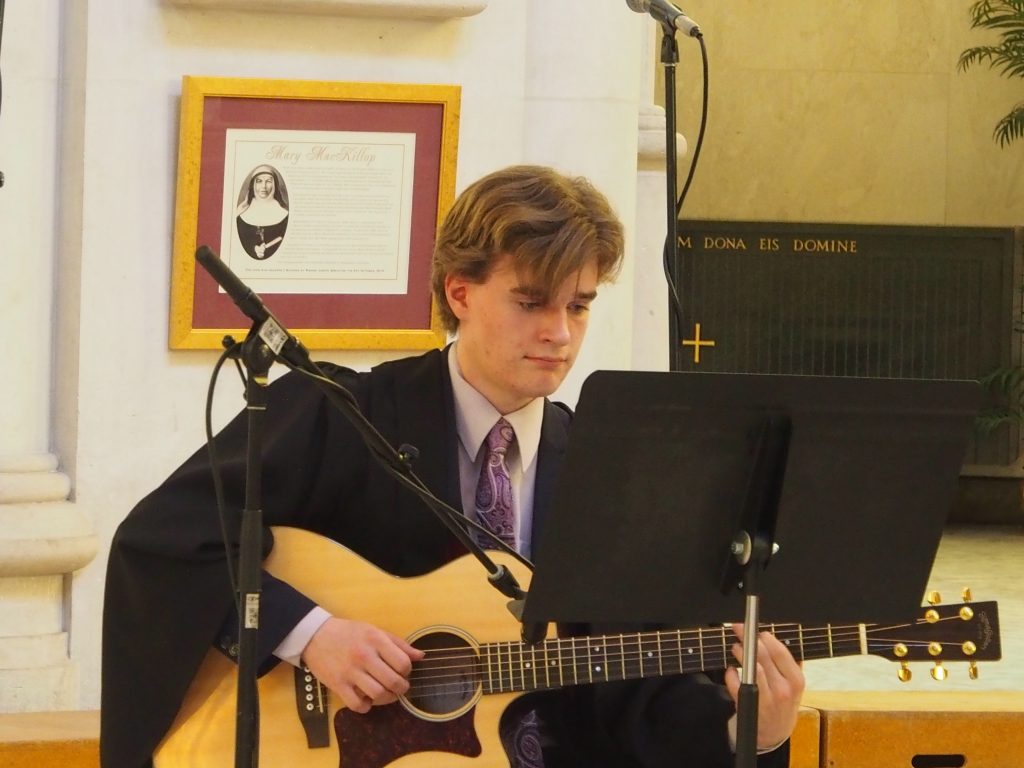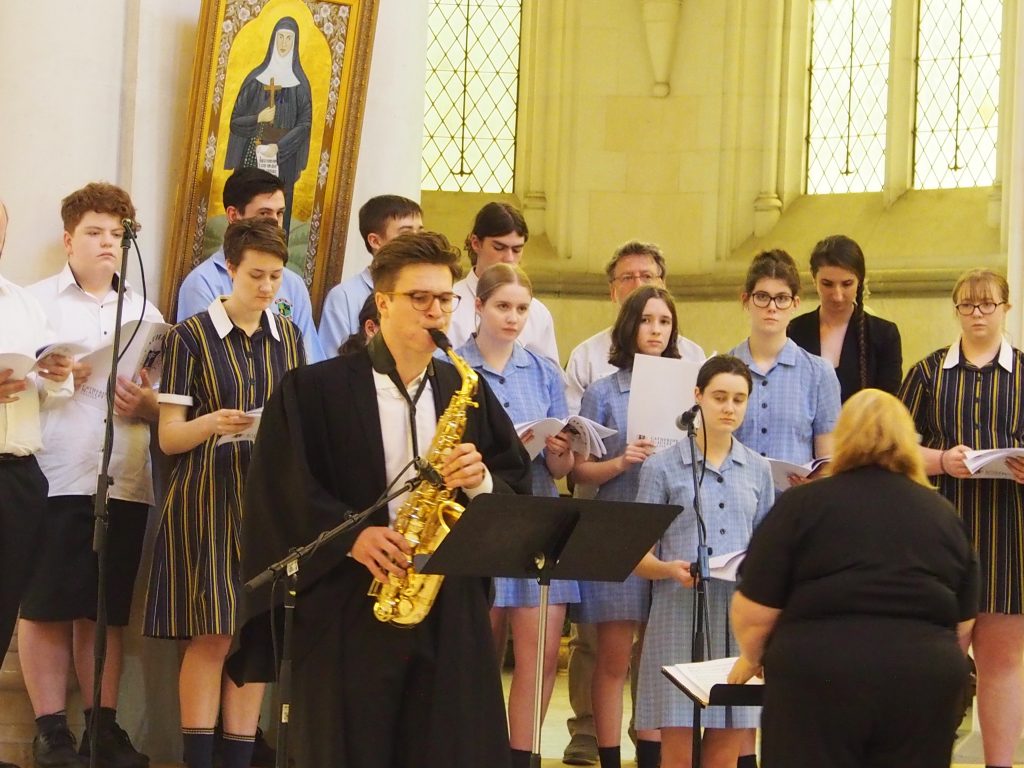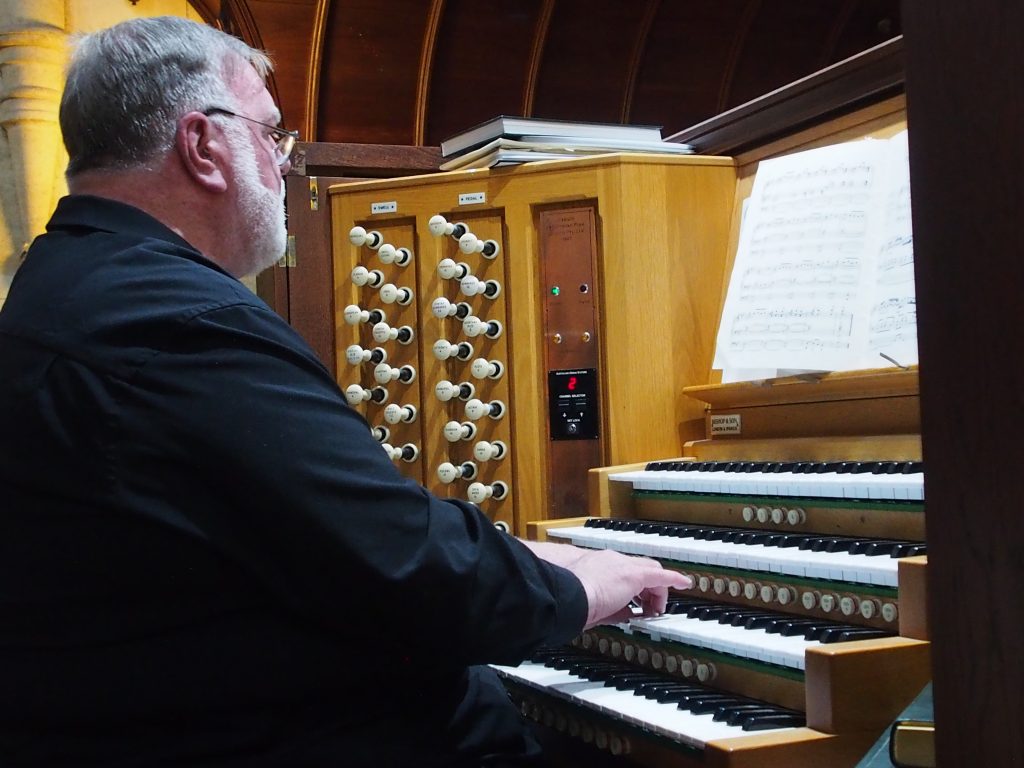 Download the Graduation Mass Booklet 2019
(from Principal's Update, Newsletter No. 19, 2020)
Mr Ben Fitzpatrick, Deputy Principal – St Mary's, congratulated and welcomed the students to their Graduation Mass, thanking them for their contributions to the life and community of the College. He encouraged them to continue to be people of Mercy and agents of change in our world, striving to emulate the Gospel values and Catherine's dream of education, equity and support for the poor. Ben shared some beautiful words from Carolyn Joy Adams.
"Your life is a sacred journey; and it is about change, growth, discovery, movement, transformation, continuously expanding your vision of what is possible, stretching your soul, learning to see clearly and deeply, listening to your intuition, taking courageous challenges at every step along the way. You are on the path… exactly where you are meant to be right now… and from here, you can only go forward, shaping your life story into a magnificent tale of triumph, of healing, of courage, of beauty, of wisdom, of power, of dignity and of love."
This was the first time The Reverend Junray Rayna had celebrated Mass at the Cathedral, and he spoke beautifully to the community. He was supported by The Reverend Andrew Fewings and Reverend Deacon Denib Josette Suguitan from St Kilian's Parish.
Many Year 12s were involved throughout the Mass. Will Wallace recognised Lachlan Horan, reading a prayer of thanks for Lachie and his friendship; Ms Jodie Horan read a prayer of intercession about the gift of community and Mr David Horan collected Lachlan's certificate.
Members of our community were involved in the Ceremony of Light, offering the light of love, wisdom, faith and the light of Christ. Mrs Kathryn Gundry and Mr Tony Gundry represented the parents, Mr Matthew Smith the staff, Ms Fiona Russell the Advisory Council and Charlotte Turner and Will Tobin, the students.
Thanks to the music staff and students for the beautiful music, especially the contributions of the Year 12 singers and instrumentalists.
The students and families then attended the celebration at Ulumbarra Theatre where the students danced and enjoyed the company of family and friends. View photos of Graduation Mass.
Mr Brian Turner