From the Deputy Principal – St Mary's
14/09/2021
Dear Parents, Carers and Students of the St Mary's Campus,
Thank you for your support throughout Term 3.
In a term where we have continued to face the challenges of COVID restrictions and lockdowns, our staff and students have worked together to maintain a connection and support learning.
I would like to take this opportunity to congratulate the students on their efforts to maintain connections with their teachers and peers, as well as take on the challenges associated with remote learning. We also acknowledge the ongoing support of families and staff.
Mercy Day
This Friday we celebrate Mercy Day. Although it isn't the traditional Mercy Day Celebration and Festival, we will be taking time during period one classes to share a recorded Mercy Day Celebration. Students are asked to join their usual Period 1 Google Meets to participate in this significant celebration with their class.
Our Mercy story began with Catherine McAuley and two companions; today, it's carried out by hundreds of thousands of people in hospitals, schools and community programs across the globe. This September 24, marks 194 years since Sisters of Mercy Founder, Catherine McAuley, opened the House of Mercy in Dublin, Ireland. Its doors have remained open since 1827 to serve the poor, sick, uneducated and marginalized. Nearly two centuries later, we continue Catherine's legacy of care and compassion, both within our Mercy College and our wider communities where there is still a great need for this support.
This term we also acknowledge the work of Mercy Works as it is our Term 3 awareness and fundraising focus.
We look forward to recognising the achievements of students and staff who will receive a Spirit of Catherine Award as part of our celebration. These recipients are a great reminder of the lived example of mercy at work in our community.
Term 4 Arrangements
As we move into Term 4, we will remain informed by the State Government directions in relation to accessing on-site learning and we will communicate this information as it comes to hand.
As you are aware, the General Achievement Test (GAT) is scheduled for the second day of Term 4 – Tuesday 5 October. Students studying a VCE pathway in Years 11 and 12 will complete only periods 6 and 7 on this day, due to the GAT examination. If we are conducting learning on-site then there will be a number of room changes for students in Years 10 and VCAL to accommodate the GAT.
Uniform
Please remember that students returning on-site in Term 4 will be required to attend in Full Summer Uniform. A reminder that hats are compulsory for Term 4.
Staff movements
We have some staff movements that will occur at the start of Term 4. While we try to avoid this, where possible, as with any workplace, movement occurs. Rest assured that all classes are covered with suitably skilled staff. Further updates of staffing changes will be provided at the start of Term 4.
Mrs Kym Wilton is leaving CMC and has accepted a position as National Education Manager at the Islamic Museum of Australia. We wish Kym well in her new role.
We thank Ms Emma Kelly for replacing Mrs Amy Dickens for Term 3.
We welcome Mrs Felicity Fitton who is taking a teaching position with us for Term 4.
Ms Alyssa Lemon will continue as a valuable replacement staff member for Term 4.
We welcome back Mrs Jo Macdonald and Mrs Amy Dickens who are returning from leave.
We wish Mrs Lisa Darlow well for her leave for part of Term 4.
Information about the Year 12 Celebrations and other details about the end-of-year arrangements will be included in the upcoming update to parents, which will be sent at the end of the term break.
Please stay safe and enjoy a restful break.
Kind regards
Mrs Trish Schofield
Deputy Principal – St Mary's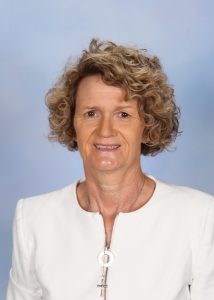 Learning and Teaching - Parent Update Senior Students