Football – Sun Country Cup
08/08/2019
Congratulations to our Senior 2nd XVIII Football Team who competed in Round 1 of the AFL Sun Country Cup against Bendigo Senior Secondary College on Wednesday 31 July.
The boys were brilliant right from the first bounce with their team play a highlight and their ability to put in a consistent performance across four quarters was outstanding.
It was a blitzing first quarter as the boys piled on 7 goals to 1 to take a commanding lead into the break. From there it was even more devastating for the opposition as CMC added another 12 goals to Senior's 2 single points for the remainder of the match. The midfield was dominant, as were the forwards as they capitalised on most opportunities. Add in the backline that were military like in their defence and Senior just never stood a chance.
The Final score was CMC 19-17-131 to BSSC 1-3-9. The boys now progress to the Semi Final to be played on Wednesday 14 August in Castlemaine. We wish the boys the best of Luck.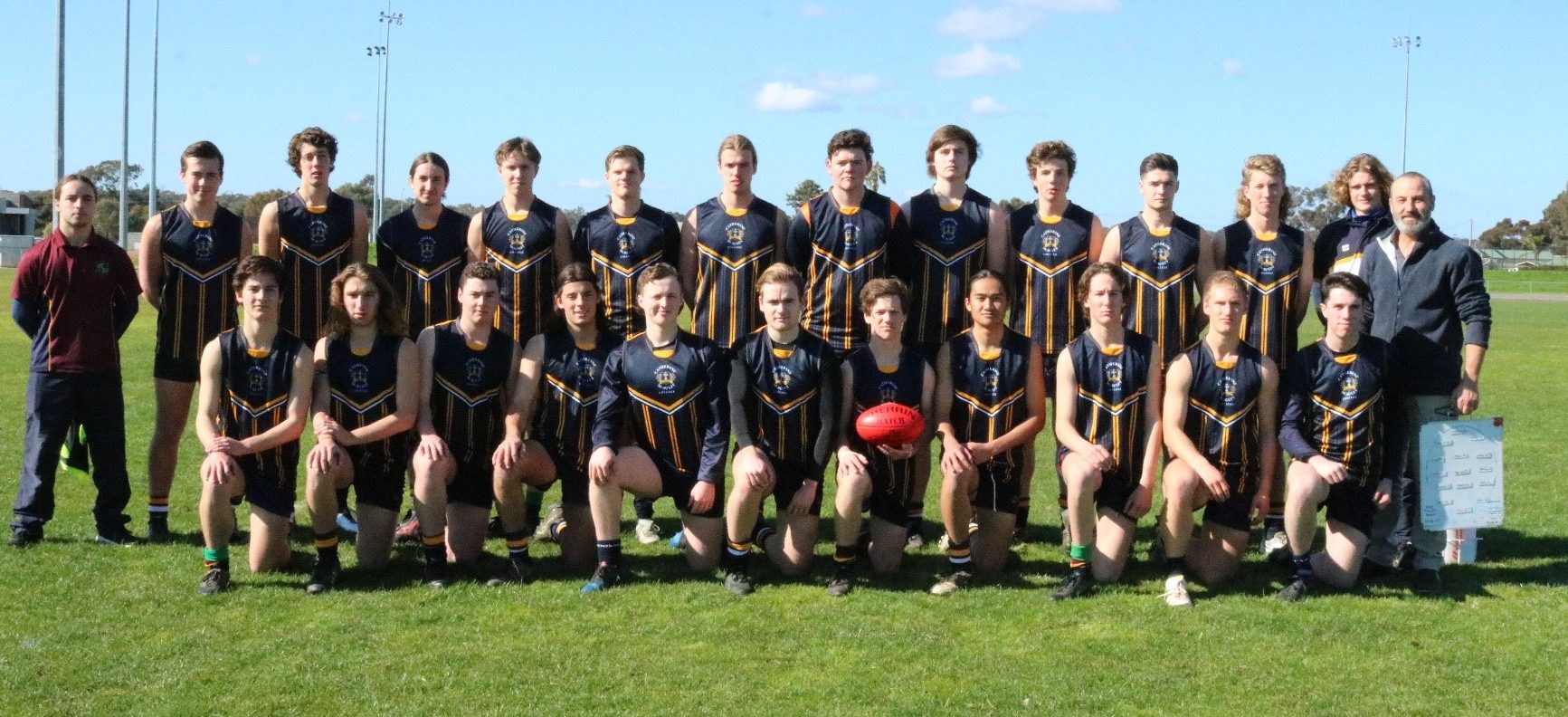 Back Row L-R: Mitchell Rovers (Runner), Zac Gray, Brodie Hartland, Jackson Caulfield, Jacob O'Brien, Zachary Harrison, Nathan Vincent, Lachlan Horan, Timothy Hosking, George Simpson, Angus White, Bryce Laird, Huon Webb, Mr Andrew Wild (Coach)
Front Row L-R: Ethan Arnold, Jacob Meersbergen, Nathan Walker, Liam Jacobs, William Boykett, Harrison Campbell, Liam Shiell, Carlos Ly, Nicholas Wallace, Joseph Fiske-Kealey, Bailey White