Faith and Mission News – 27 October 2022
24/10/2022
Term 4 Fundraising Focus – Bendigo Foodshare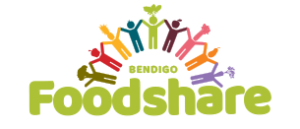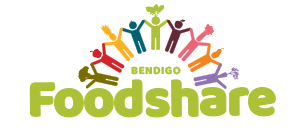 As you could imagine, the last couple of weeks have seen demand on many charity organisations for a range of goods and services. It is envisaged that the need for people to access both material and social support will remain high for the foreseeable future. We are certainly holding all those affected by the floods in our thoughts and prayers.
Over the coming weeks, students and families will be asked to support Bendigo Foodshare through a variety of fundraising activities. This practical support is one way we can offer assistance to those in need. The Catherine McAuley College community is incredibly generous and still manages to dig deep for others, even in times of increasing financial hardship.
As part of our fundraising efforts, our Year 11 VCAL students will once again be providing a number of stalls for our Coolock students to enjoy on Friday 11 November. Year 10 Virtues classes will be organising a food drive. Stay-tuned for more information about our Bendigo Foodshare fundraisers.
Final Year 12 Assembly
Last week, we farewelled our Year 12 students for the conclusion to their formal classes. It's always with a mix of excitement and sadness when students reach the culmination of their secondary education. We look forward to gathering again at the Graduation Mass on Wednesday 23 November. Below is the prayer that was shared to begin the assembly:
Jesus,
You have watched over us all our lives and have brought us to this point – the end of our secondary education.
We are grateful to you for placing in our lives everyone who has supported us along the way; our families, our friends and peers, our teachers and staff who have made it their priority to see us being successful.
We thank you for our Mercy education that has taught us the importance of putting others before ourselves and for the opportunities to reach out to help others in need.
We pray especially today, for our Year 12 students, this final gathering, and ask that they feel your closeness during the coming weeks. For those who are about to start exams, we ask that you give them calm hearts and quiet confidence in the knowledge that you hold them in the palm of your hand. For those who are leaving us, may they always be aware in everything they do that they will find fulfilment in doing your will and that you will be with them always. 
Lord Jesus, give us faith and a sense of purpose in our next steps and we ask that you will bring to completion, the good work you have begun.
We ask this in your name, Jesus.
Amen.
Altar Servers Ministry – Sacred Heart Cathedral, St Monica's Kangaroo Flat, St Joseph's Quarry Hill
Our Cluster Parishes are looking for new altar servers. Recruitment is open for those who have received their Confirmation and First Eucharist and are willing to serve in the Church. Expressions of interest are most welcome. Please contact Fr DJ via email (dj.suguitan@sandhurst.catholic.org.au) or phone the Parish Office at 5443 4400.
Mr Michael Goss, Director of Faith and Mission