Faith and Mission News – 22 June 2022
22/06/2022
Pentecost, Trinity and the Feast of Corpus Christi
Over the last three Sundays the Church celebrated the significant feasts of Pentecost, Trinity and the Body and Blood of Christ (Corpus Christi). Pentecost marked the end of the Easter season. Pentecost, a Jewish feast, was held fifty days after Passover – which was the meal that Jesus shared with his disciples and we acknowledge annually on Holy Thursday. One can only imagine how the disciples were feeling at the first Pentecost after the death, resurrection and ascension of Jesus. Persecution of the followers of Jesus was mounting and understandably, to be exposed, the disciples would have likely met with the same fate. But what if they hadn't? The story of Pentecost, like so many others in the Gospels, is one of hope and reassurance. Jesus imparts the Spirit on the disciples to overcome their fears, to be able to share his message to everyone in every nation, now and forever. He has left it in their hands to evangelise – and what a powerful sign it was as we testify to the resurrection and message of Christ every day.
Sr Joan Chittister in In Search of Belief writes this about the Holy Spirit:
The Spirit of God moves us to new heights of understanding, to new types of witness, to new dimensions of life needed in the here and now. The static dies under the impulse of the Spirit of a creating God. We do not live in the past. We are not blind beggars on a dark road groping our separate ways toward God. There is a magnet in each of us, a gift for God, that repels deceit and impels us toward good. The gifts are mutual, mitred to fit into one another for strength and surety.
Sr Joan continues, that the Spirit of God is a wild thing, breathing on us where it will and where it pleases. Let us all take a moment to pause, listen for the 'wind' that breathes new life into each of us equally.
Congratulations to family members who received the Eucharist for the first time and celebrated their confirmation over the weekend.
Year 12 Masses
Last week saw the conclusion of our Year 12 Class Masses. Fr DJ and Fr Brian have made an indelible mark on the cohort by spending time explaining the Mass and the importance of the Eucharist. In this, the final year of secondary schooling, finding those times to celebrate and witness with peers have been a gift and we appreciate that we can provide these opportunities for our students. In the remaining terms, we look forward to more celebrations of the Eucharist with other year levels.
Year 12 Retreat
On Wednesday 15 June, Year 12 students and their teachers left the cold of winter behind and set sight on the warmer climes of Ballarat (!) for three days' retreat. The Retreat, rescheduled from February due to COVID concerns, was a fantastic opportunity for the whole cohort of Year 12 to finally spend time with one another, away from the stresses of school, work deadlines and assessments. They were able to focus on their journey so far and to identify with gratitude, those who are important in their lives and what is important in life. The Retreat was held at Federation University in the picturesque setting of Mt Helen, just outside Ballarat. The accommodation was warm, the staff hospitable and the food hot and nourishing. Students and staff made great use of the facilities and the environment during free time and the wellbeing sessions.
Everyone participated in large group sessions run by our staff leaders: Ms Jo MacDonald, Ms Fiona Bell and Mr Shane McConville. On the first day, we were spoilt to have Sherene Hassan OAM from the Islamic Museum of Australia as our guest speaker. Sherene's engaging session on intercultural dialogue emphasised how, through listening to one another's stories, we grow in understanding and appreciation of diversity in our country. It was a wonderful session, and everyone appreciated learning of the close connections between Islam and Christianity. We were also delighted to have Father DJ spend time with us to introduce our faith session.
The second day of the Retreat focussed on service, hospitality and justice with presentations from Ballarat outreach organisations: The Soup Bus, McAuley House and Salvation Army, as well as a reGEN session led by our student leaders. From these sessions, each Year 12 Advocate group was motivated to develop and pitch their Term 3 Social Justice Community in Action project. There are some fantastic projects that will be promoted early next term. Stay tuned!
Much of the Retreat allowed time to reflect on the importance of relationships in our lives. Students received letters from significant people in their lives; people who influence, support and love them and they each spent considerable time in quiet for this session. The evening finished with a fantastic trivia night.
The Retreat concluded with a beautiful liturgy, prepared and presented by the students with each Advocate group taking on a specific role. It was a fitting way to end these remarkable three days that lifted the spirits, bonded the year level and gave students that much-needed respite as they venture into the final months of their schooling.
Click below to read retreat reflections from Jesse Crawford, Janna Tzouroutis and Lily Monotti and view a gallery of photos from the Year 12 Class of 2022 Retreat.
Year 12 Retreat Reflections
Vinnies Winter Appeal and Refugee Celebration Week
With the whole college closure on Friday 24 June, unfortunately, this means that our plans for Rug Up Day and to welcome guest speakers at our Whole College Assembly as part of Refugee Week will be postponed until Term 3.
Rug Up Day, to raise funds for and awareness of the St Vincent de Paul Society (Vinnies), has also been postponed. No doubt the weather will still be cold when we return and Rug Up Day will be welcomed by all to fend off the winter chill.
Mr Michael Goss, Director of Faith and Mission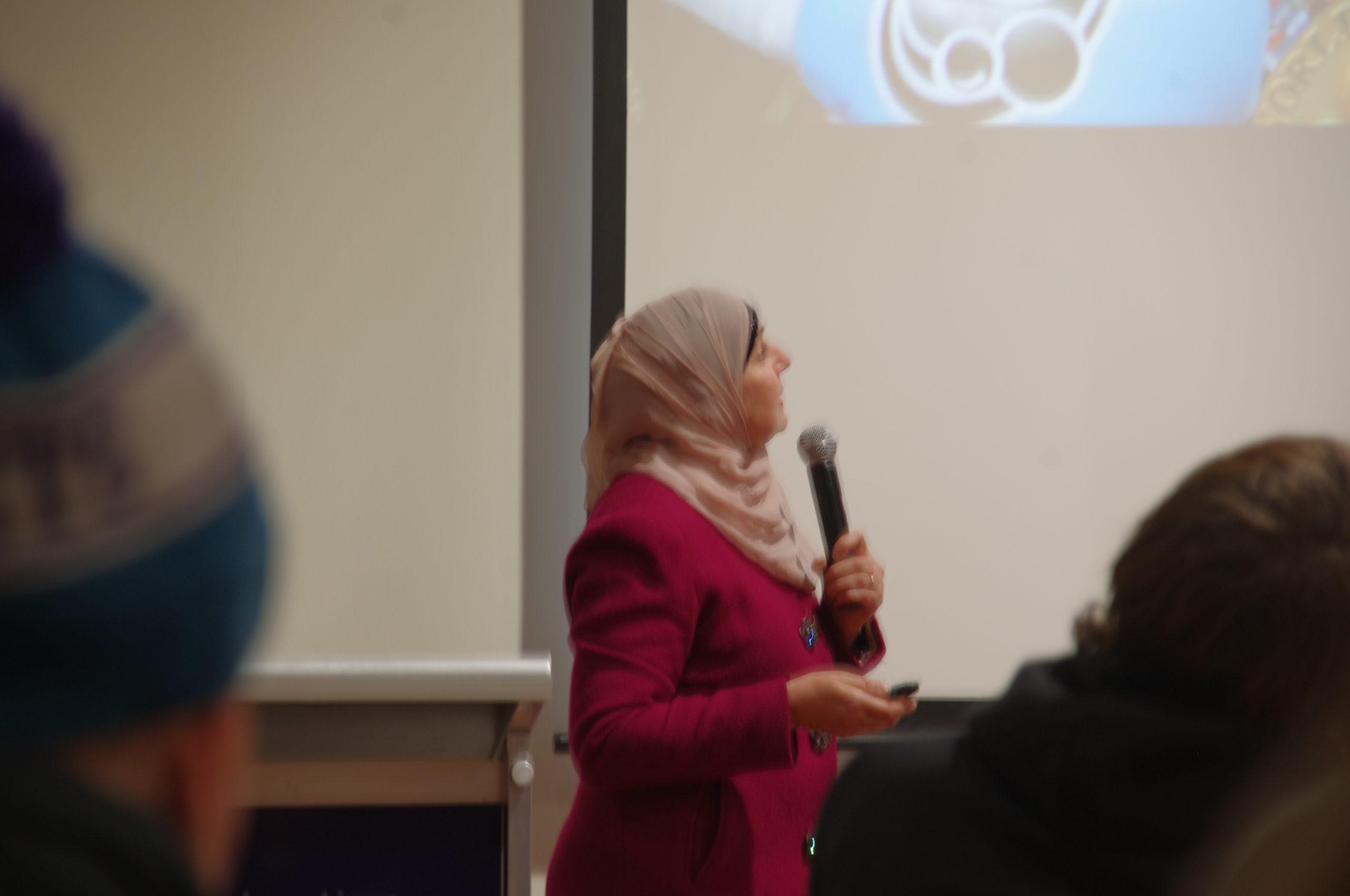 Year 12 Retreat guest speaker Sherene Hassan OAM from the Islamic Museum of Australia