Faith and Mission News – 10 November 2022
08/11/2022
We continue to hold in our prayers, all our families and extended communities impacted by the recent floods. The prayer below, which I shared earlier this week from the Sisters of St Joseph website, was developed in response to the devastating floods in Queensland and New South Wales earlier this year. The words of the prayer are perfectly relevant to our current northern Victorian crisis.
We remember in prayer:
Those whose lives have been devastated,
Those who are feeling vulnerable and weak
Those who are stranded
Those who are facing both long-term and short-term needs
Those who are homeless in this crippling time
We pray also for all those who are meeting needs at this time:
Volunteers and community workers
Those working to rescue people who are stranded and feed the hungry
Those supplying food, water, equipment, money and urgent supplies
Those working to clear roadways and homes that have been damaged
Police officers, emergency personnel, medical and social welfare responders
Those seeking to offer protection from theft and fraud.
We pray that each of us will play our part in responding to the overwhelming conditions of this time, and particularly in reaching out to those who are struggling to rebuild their lives.
We pray too, that we will continue to urge the Government to play its part in strengthening structures that will heal our land, restore creation, and relieve those suffering homelessness and poverty.
We make all our prayers in the name of Jesus, who reached out always to those most in need.
AMEN.
Jan Barnett rsj
Josephite Justice Co-ordinator, Josephite Justice Network

Bendigo Foodshare activities
VCAL BBQ at Coolock
Current Year 11 VCAL students will be honing their hospitality skills at Coolock this Friday 11 November, to raise funds for Bendigo Foodshare. On offer will be a barbeque lunch, slushies and a bake sale with proceeds going to support Foodshare. The Coolock canteen will be open on Friday.
Food Drive at St Mary's
Thanks to Mrs Lisa Darlow and our Year 10 students for initiating a food drive for Bendigo Foodshare. Families can support the great work of Bendigo Foodshare by donating non-perishable food items to the St Mary's Food Drive during November.
The most needed items include:
Pasta, rice and grains
Canned vegetables
Breakfast cereals
Tinned fruit
Flour and sugar
UHT milk
Coffee, tea and Milo
Sauces and seasonings
Tinned meat and fish
Cooking oil
Ready-made meal bases
Jam, peanut butter and vegemite
Drop-off locations are the St Mary's General Office or the St Mary's Library.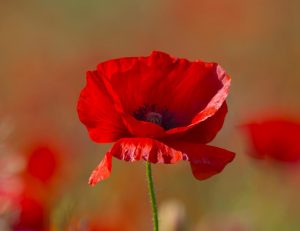 Remembrance Day
This Friday we will mark Remembrance Day in our classes and a number of our senior students will represent us at the Bendigo Remembrance Day service. We are reminded on this day, of the enormous toll paid and the sacrifices made by many thousands of Australians in wars and conflicts and of their incredible commitment and courage to keep our country free from tyranny. On this day, it is impossible to ignore the conflicts and wars that continue to ravage many countries, forcing millions to flee their homes in search of peace and a better life. We are hopeful, that wars and conflict will cease and that all people can enjoy real peace in their lives.
Altar Servers Ministry – Sacred Heart Cathedral, St Monica's Kangaroo Flat, St Joseph's Quarry Hill
Our Cluster Parishes are looking for new altar servers. Recruitment is open for those who have received their Confirmation and First Eucharist and are willing to serve in the Church. Expressions of interest are most welcome. Please contact Fr DJ via email (dj.suguitan@sandhurst.catholic.org.au) or phone the Parish Office at 5443 4400.
Mr Michael Goss, Director of Faith and Mission