Exceptional tennis and sportsmanship at the Junior Tennis
30/03/2018
SCHOOL SPORT VICTORIA: SANDHURST DIVISION
Congratulations to all players who represented the College at the recent Sandhurst Tennis days that were held at the Bendigo Tennis complex.  All players displayed exceptional sportsmanship and played some very good tennis – and their results reflected this.
YEAR 8 BOYS
The Year 8 boys played brilliant tennis all day winning 6 of their 7 matches.  In the end they only lost to the overall winners on the day – Bendigo South East College.  Well done boys on a great day.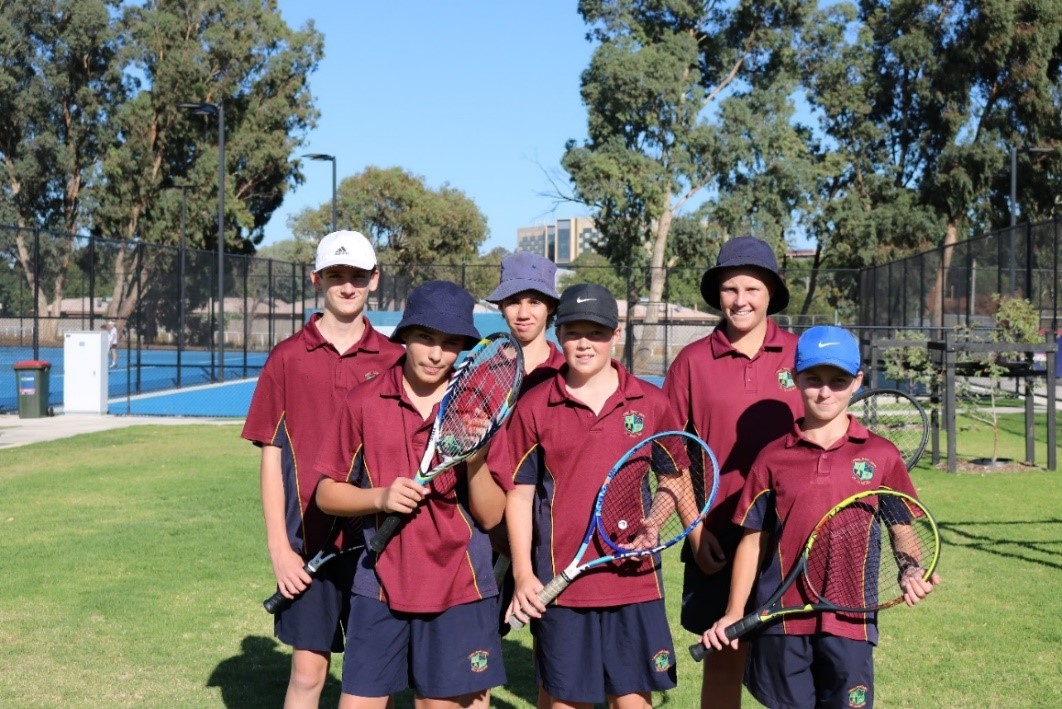 Year 8 Boys Tennis Team (L-R): Matthew Wernert MY3, Xavier Meersbergen BK1, Henry McCarthy BK3, Jackson Davis MY1, Toby Naughton MY4, Jack Brady VT1
YEAR 8 GIRLS
The Year 8 girls played in a 9-team competition, meaning they had to win their initial pool matches to go through to the Championship division for the finals.  They won their two qualifying matches easily, placing them at the top of their pool.  They then played both Girton Grammar and East Loddon College, and although they went down to both of these teams, they played some great tennis and managed to finish third on the day – a fantastic result. Well done girls.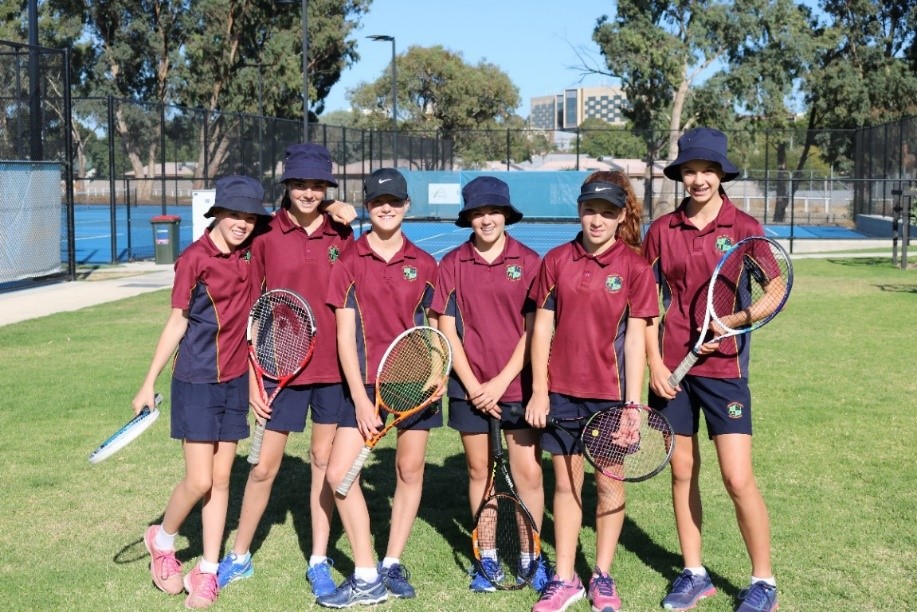 Year 8 Girls Tennis Team (L-R): Hannah Maher CH3, Macey O'Shea BK4, Marnie Wakefield CH5, Bridget Johns CH4, Courtney Gooch VT2, Aimee Dean VT1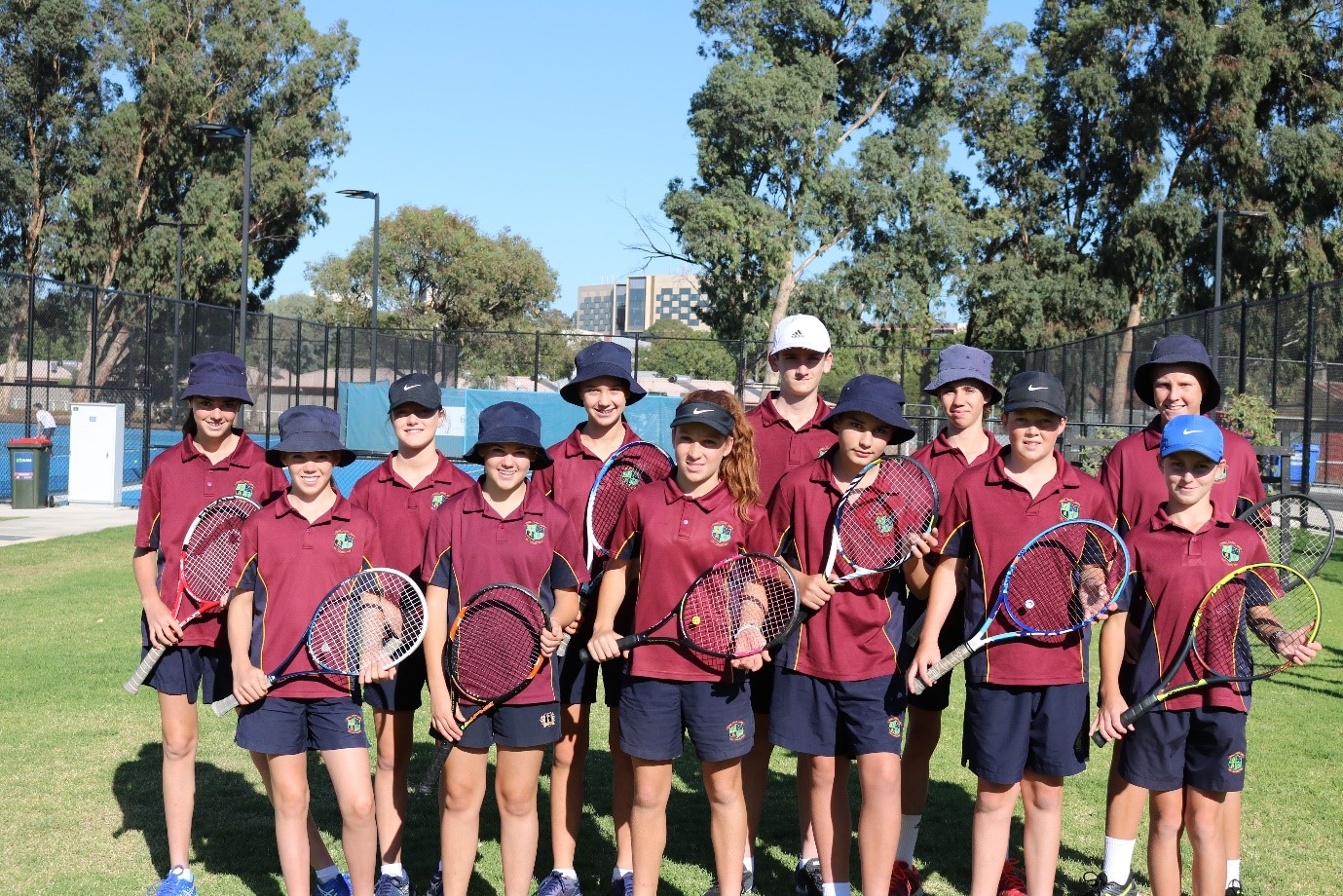 Above: Year 8 Combined Tennis Teams
YEAR 7 BOYS
The Year 7 boys started the day on fire and played some terrific tennis right across the day.  They defeated, Marist College Bendigo, Bendigo South East College, Girton Grammar, Castlemaine Secondary College and Eaglehawk Secondary College to win the day outright. Every team member contributed to this great win.  Congratulations boys and good luck at the Loddon Mallee Regional day in Mildura next Term.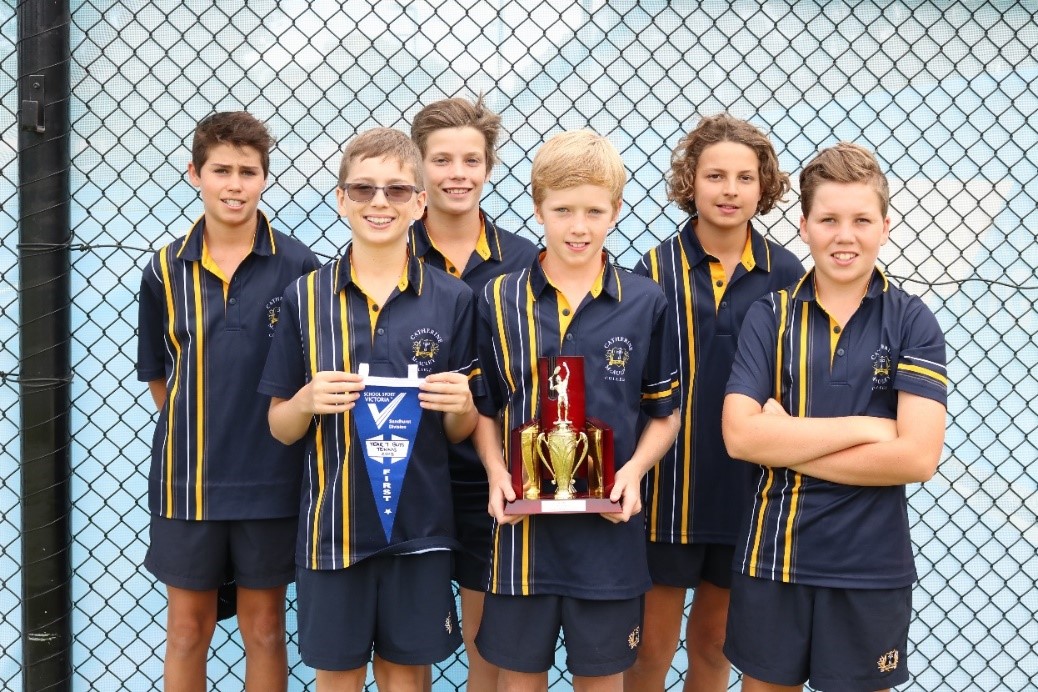 Year 7 Boys Tennis Team (L-R): Bernard Nihill CH3, Noah Layton MK2, Jasper Cheesman MK3, Noah Wharfe CH4, Callum Craig BK1, Edward McCarthy BK4
YEAR 7 GIRLS
The year 7 girls were amazing especially after a somewhat chaotic start.  It was a great team effort by all players who combined well together and played brilliantly across all matches.  They were great ambassadors for the College and managed to finish a very credible second.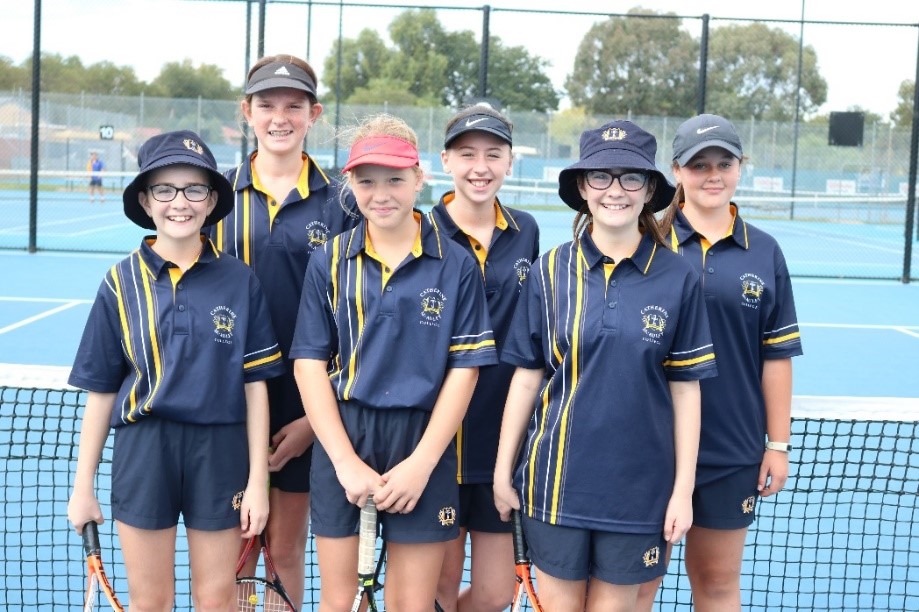 Year 7 Girls Tennis Team (L-R): Sarah Duane CH, Layla O'Shea BK1, Cate O'Bree VT2, Mackenzie Webster VT4, Tamara Duane CH4, Madeline Bennett CH2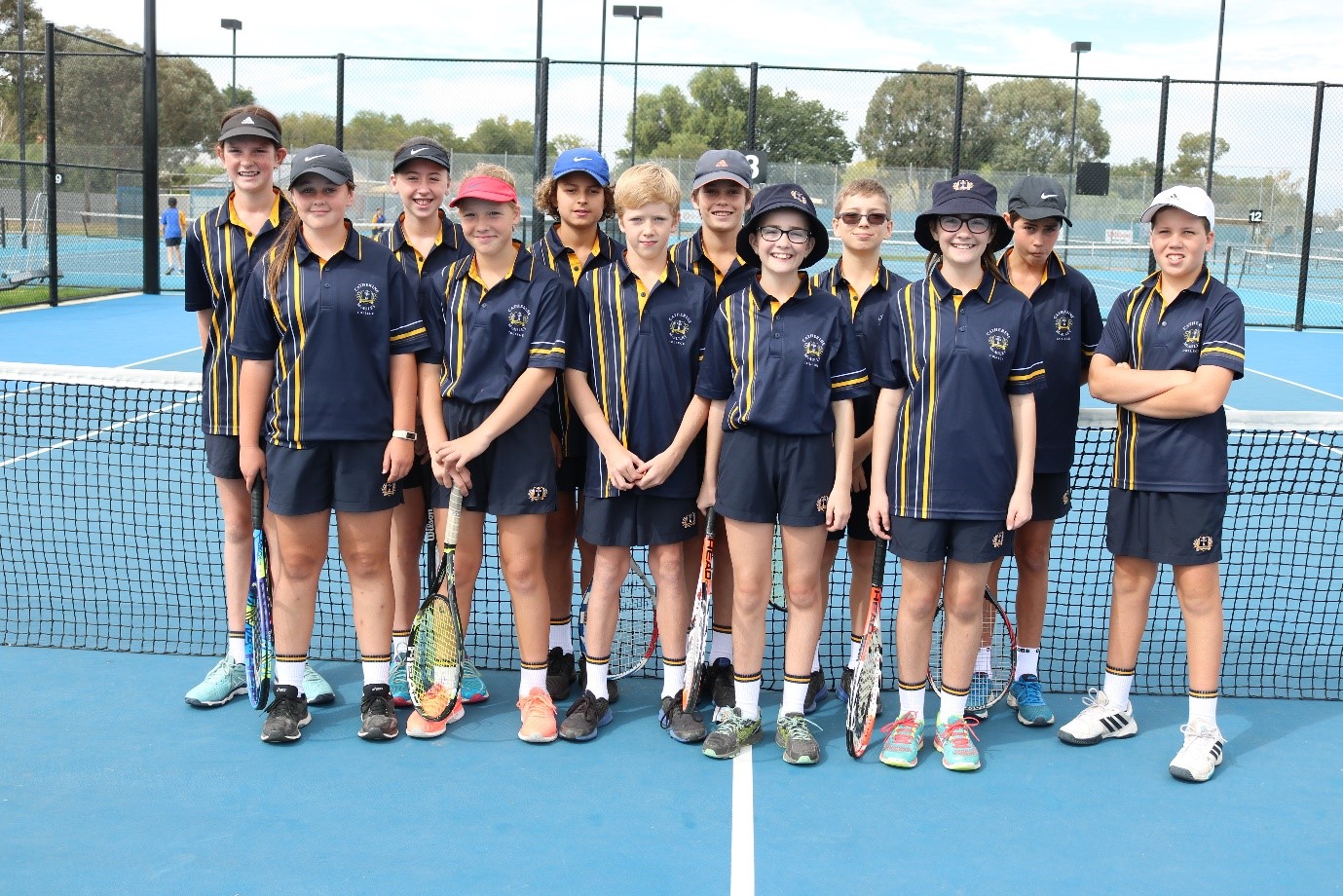 Above: Year 7 Combined Tennis Teams