Exceptional athletic efforts at regional and state levels
21/10/2019
SCHOOL SPORT VICTORIA
On Thursday 10 October the College was represented by fifteen students in twenty-seven events at the Loddon Mallee Regional Athletics Carnival which was held at the Bendigo Athletics Track.
Loddon Mallee Regionals
As the day progressed it became obvious that the Catherine McAuley College (CMC) Team was full of class and they were making a big impression.
Across the day the team won a total of twenty-six medals from twenty-seven events – an outstanding achievement in itself, eighteen first place medals, five second place and three third place.
It was a sensational effort by everyone, with every student who competed receiving a medal.  These fantastic results enabled the CMC Team to finish fifth overall from a total of forty-three schools.
Congratulations to all participants and we wish the very best of luck to all of the students who will now compete at the State Finals Day in Melbourne on Friday 18 October.
Individual results were as follows:
First Place
Caitlin Evans: Girls 14yr 100m; Girls 14yr 200m; Girls 14yr 400m; Girls 14yr 90m Hurdles
Logan Barker: Boys 12-13yr; 100m; Boys 12-13yr 200m; Boys 12-13yr Long Jump
Jorja Morrison: Girls 12-13yr 100m; Girls 12-13yr 200m; Girls 12-13yr Long Jump
Oliver Hannaford: Boys 12-13yr 90m Hurdles; Boys 12-13yr Triple Jump
Lachlan Perdon: Boys 18-20yr 800m; Boys 18-20yr 1500m
Jackson Fletcher: Boys 16yr Discus
Maddison Vaughan: Girls 12-15yr 1500m Walk
Matthew Noden: Boys 15yr 800m
Relay – Boys 12-13yr
Second Place
Hannah Maher: Girls 15yr 800m; Girls 15yr 1500m
Eva Jan: Girls 18-20yr 100m
Jack Byrne: Boys 12-13yr 400m
Peter Shearman: Boys 17yr Discus
Third Place
Liam Gay: Boys 15yr 400m
Jordan Metcalf: Boys 15yr Shot Put
Caitlin Evans: Girls 14yr Triple Jump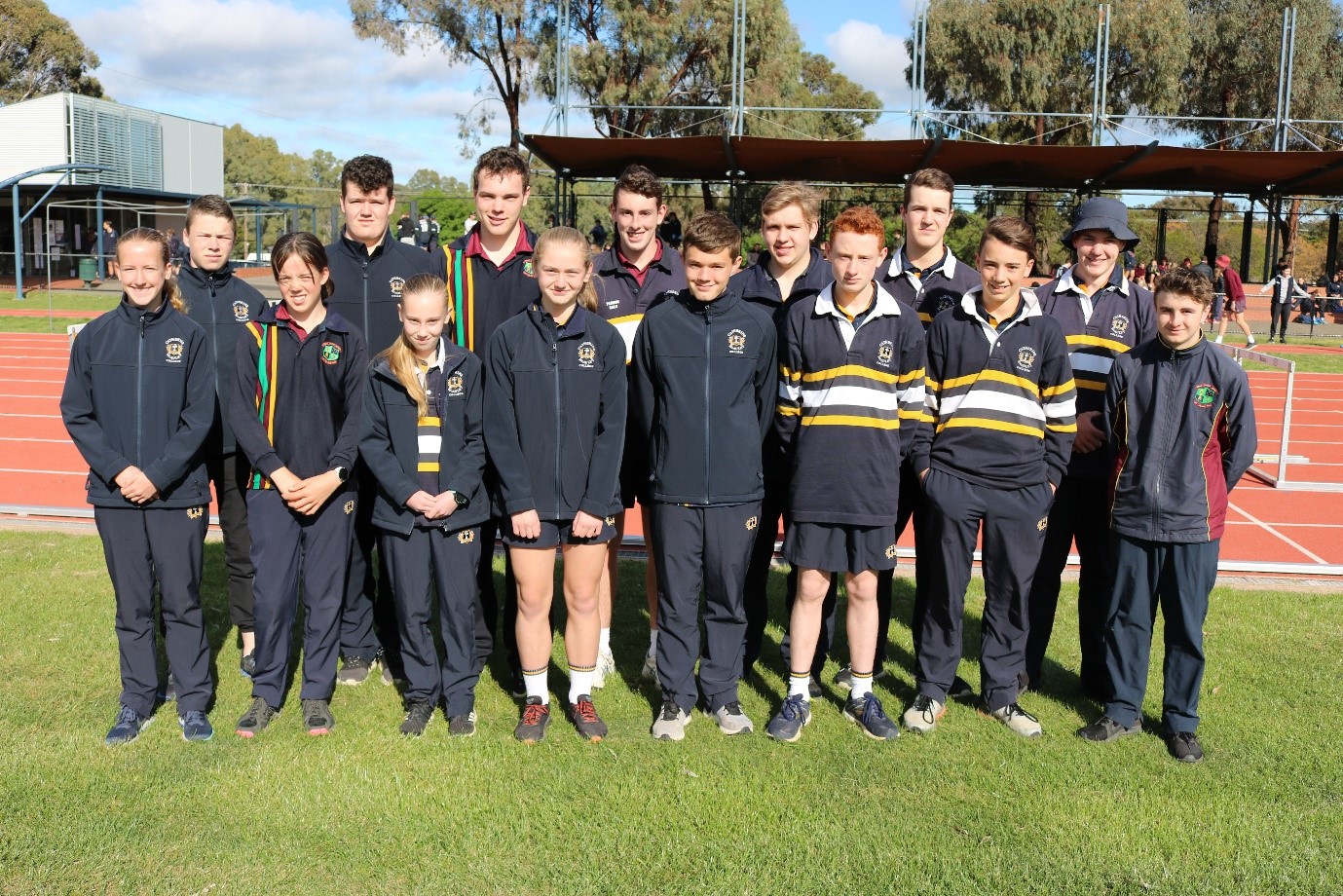 LODDON MALLEE REGION ATHLETICS TEAM
Back L-R: Matthew Noden, Jordan Metcalf, Jackson Fletcher, Lachlan Perdon, Peter Shearman, Jack Byrne, Liam Gay
Front L-R: Caitlin Evans, Hannah Maher, Maddison Vaughan, Jorja Morrison, Jaelyn Ilsley, Logan Barker, Oliver Hannaford, Caleb Robson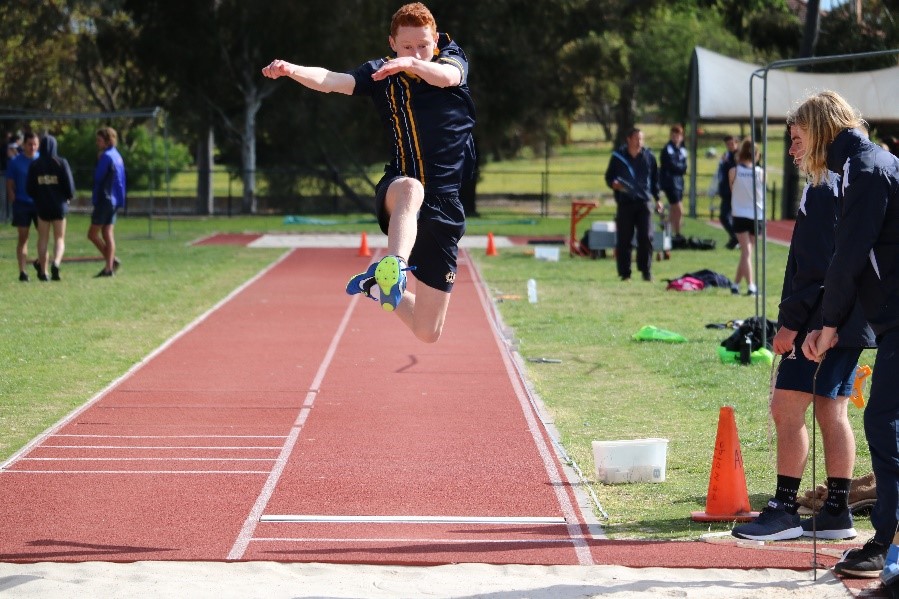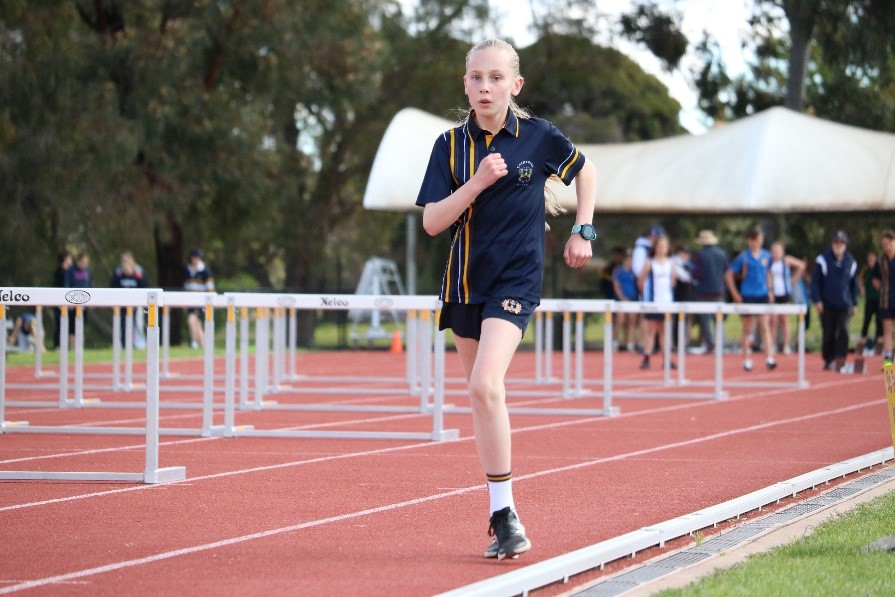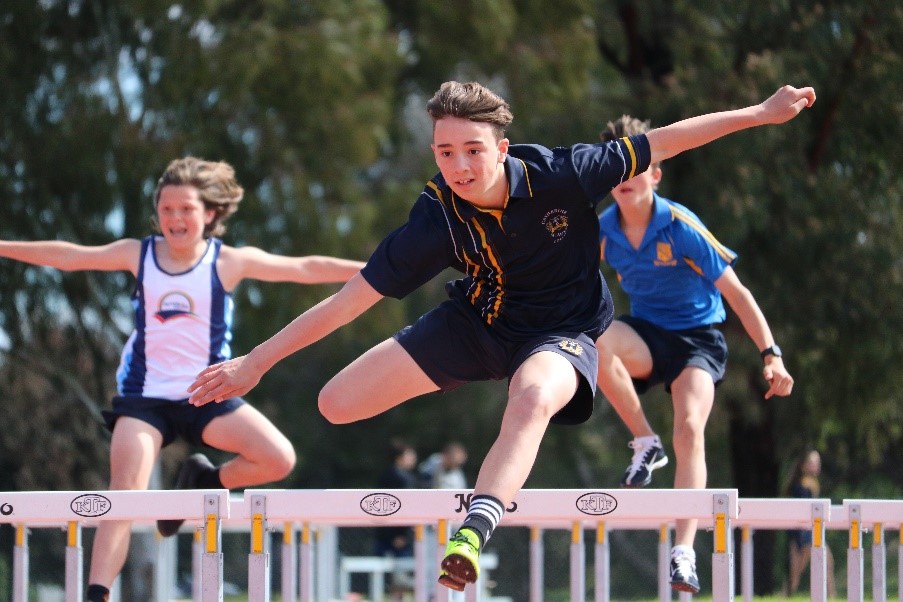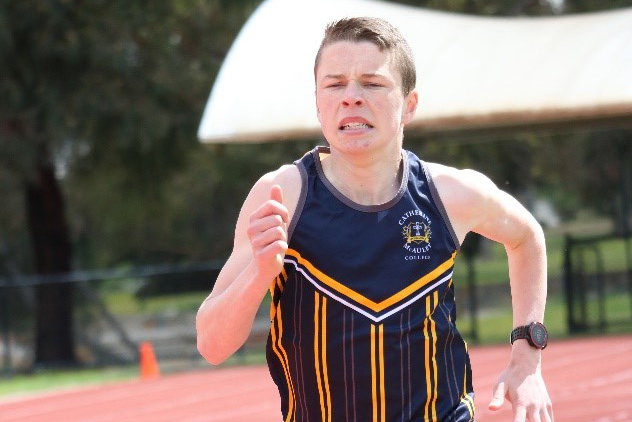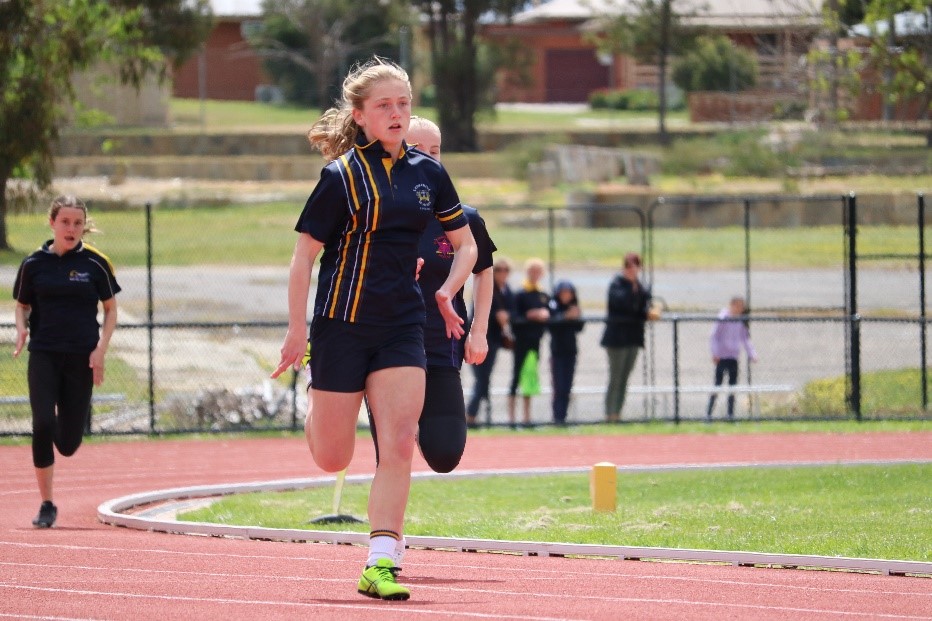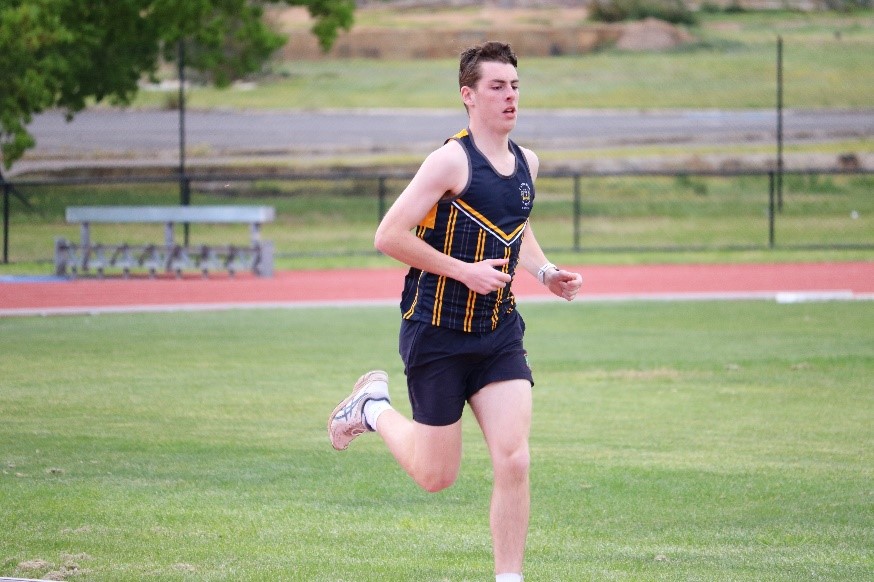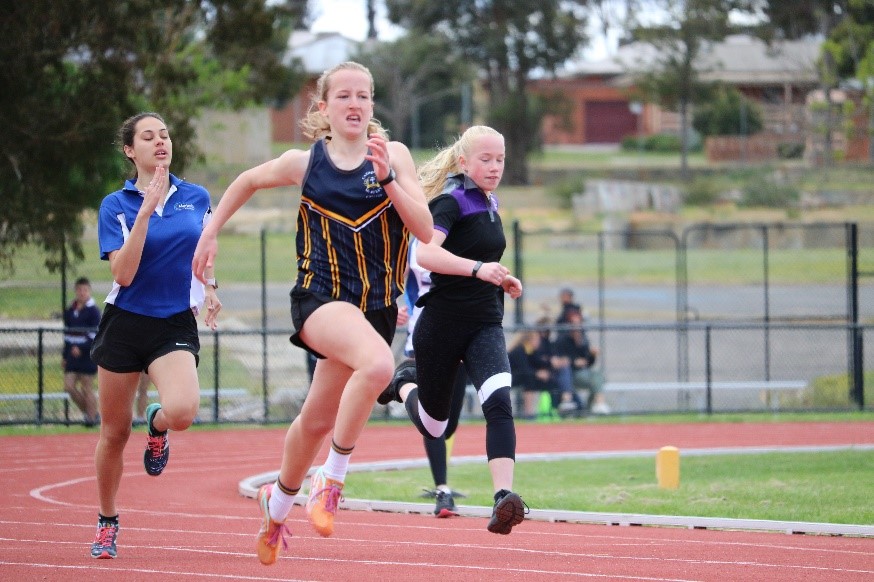 State Athletics
After the outstanding results from the Loddon Mallee Regional Day our squad went into the State Competition with confidence, while mindful of the jump in class of athletes.  The day was always going to be tough, especially with the addition of the very strong and blustery winds.  All of our students made a fantastic effort and were incredible ambassadors for Catherine McAuley College.
Logan Barker ran exceptionally well in the 100m sprint and finished on the podium in third place and Jorja Morrison finished fourth in her 100m event, both outstanding achievements. With the rest of the team running, jumping or throwing well, it was the experience of making it to the State Finals that was the highlight.  Congratulations to all, you were amazing and should be very proud of your efforts.