Dominant day for Intermediate Netball
01/06/2018
SCHOOL SPORT VICTORIA: SANDHURST DIVISION
YEAR 10 GIRLS
On Tuesday 8 May the Year 10 girls participated in the Sandhurst Intermediate Division Netball Competition. The weather was perfect for spectators with the sun out and the wind speed low however, with the extended game times, the sun was proving to be a little too hot for the players. The girls' fitness was tested as they played three straight games of two 12-minute halves. The first three games were a blow out with the girls defeating Crusoe College by seventeen goals, Weeroona College by forty goals and then Bendigo South East College (BSE) to finish on top of their pool.
After a 30-minute lunch break, the girls were refuelled and ready to play another three games straight. The girls had two strong, successful wins against Castlemaine Secondary College and BSE to make it to the deciding round against an undefeated Marist College Bendigo. This game was the toughest game of the day with our girls up by just two at half time. The final half required the girls to step up and give everything they had to chase the loose balls, rebound, create space and work together as a team. After a tough battle the girls lifted and took out the win by four goals. The team represented our College with brilliant sportsmanship and effort – we wish them the best of luck with the Loddon Mallee Regional Finals in Echuca in July.
A special thank you to our two umpires Isabella Tuohey (BK8) and Jordan Parsons (BK8) who did a brilliant job umpiring all day.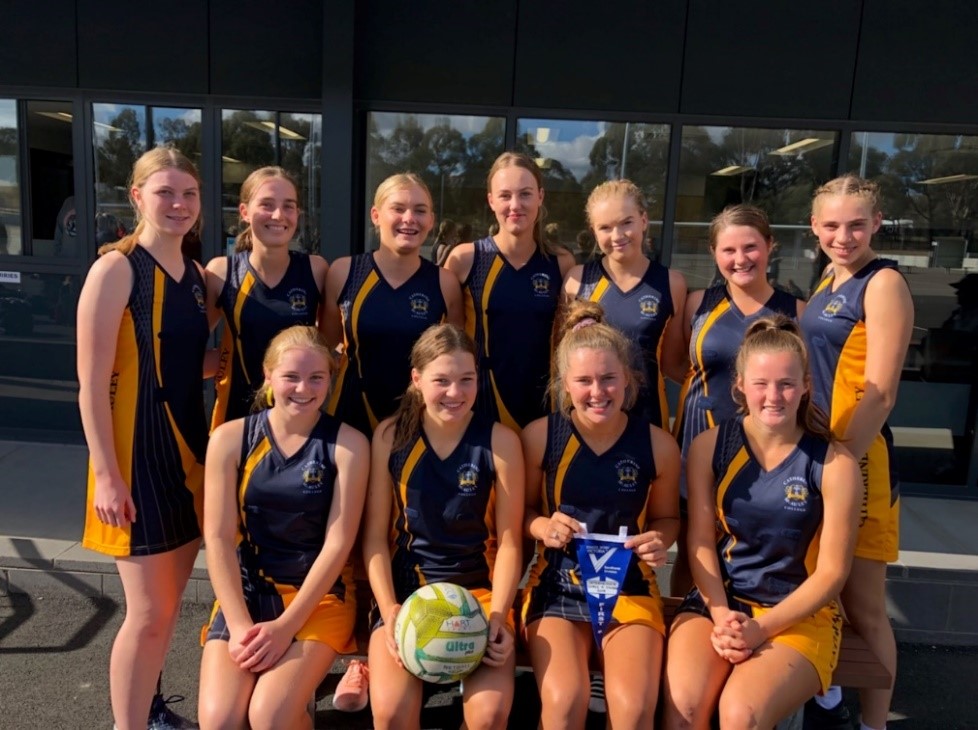 Back Row L-R: Morgan McClellan MY10, Tess Keating CH9, Lily Dickson MY7, Ruby Turner CH8, Bronte McConnachie MK9, Holly Normoyle CH8, Madeline Marks JR11
Front Row L-R: Cailin Green JR7, Bridget Turner CH7, Darcey Lloyd BK11, Livia Rosaia VT7
YEAR 9 GIRLS
The Year 9 girls played in the B Division. We were split into three pools to compete across the day. Sporting our brand-new Catherine McAuley College netball dresses we were ready to play! We started impressively, defeating Weeroona 49-2 and East Loddon 20-9. With the pools reset, after lunch we went on to defeat Marist College 24-14 and then BSE convincingly. We were named as the B Division Sandhurst Champions for the day. All girls played well in their positions, passing accurately, defending tightly and goaling accurately throughout the day. A special thanks to our injured players Piper Dunlop and Carissa Brook who helped score and coach on the day.
Mrs Sharna Frawley, Coach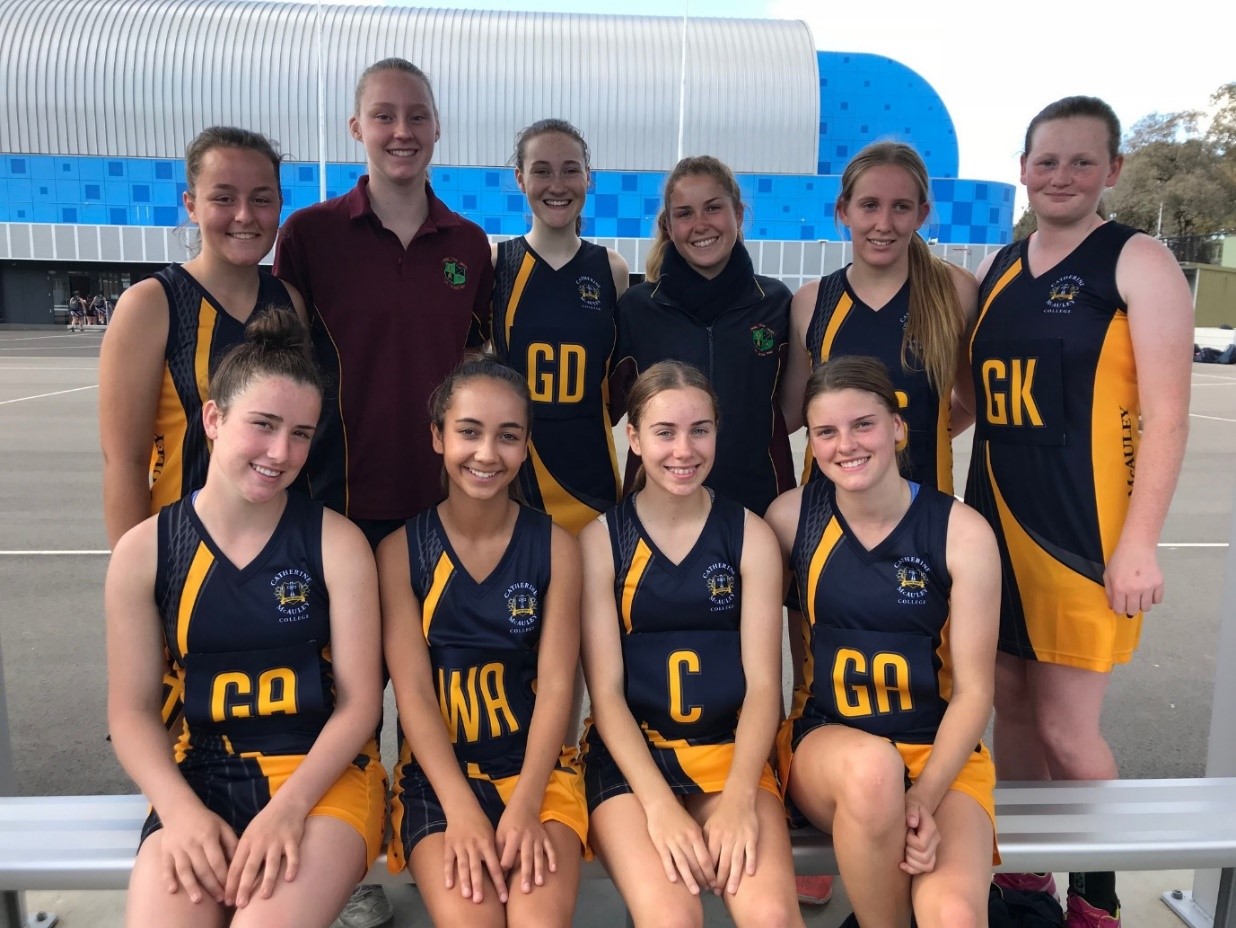 Back Row L-R: Ellie Donnellan MY3, Piper Dunlop VT3, Deanna Duane CH3, Carissa Brook MK3, Tahlee O'Keefe MY3, Nikita Matthews MY1
Front Row L-R: Abbey Clohesy MK1, Tiahna Leader MY3, Meg McCarthy VT3, Milly Moon-Manning BK3