Cross Country terrific results for 2022
06/05/2022
SCHOOL SPORT VICTORIA – SANDHURST DIVISION
Cross Country
The Sandhurst Cross Country was held at Sebastian on Friday 6 May in perfect conditions.
Twenty-six Catherine McAuley College students took part and all participated with enthusiasm, tried their best and finished with some excellent results.
Congratulations to the following students who placed in the top three of their age group, with special mention to Kade Hutchinson, who achieved the fastest time for the day over the 3km course:
1st Kade Hutchinson – 15 Year Boys
2nd Jaidi Jackson-Leahy – 15 Year Boys
2nd Grace Mulqueen – 13 Year Girls
3rd Maddison Bray – 16 Year Girls
3rd Griffin O'Shea – 13 Year Boys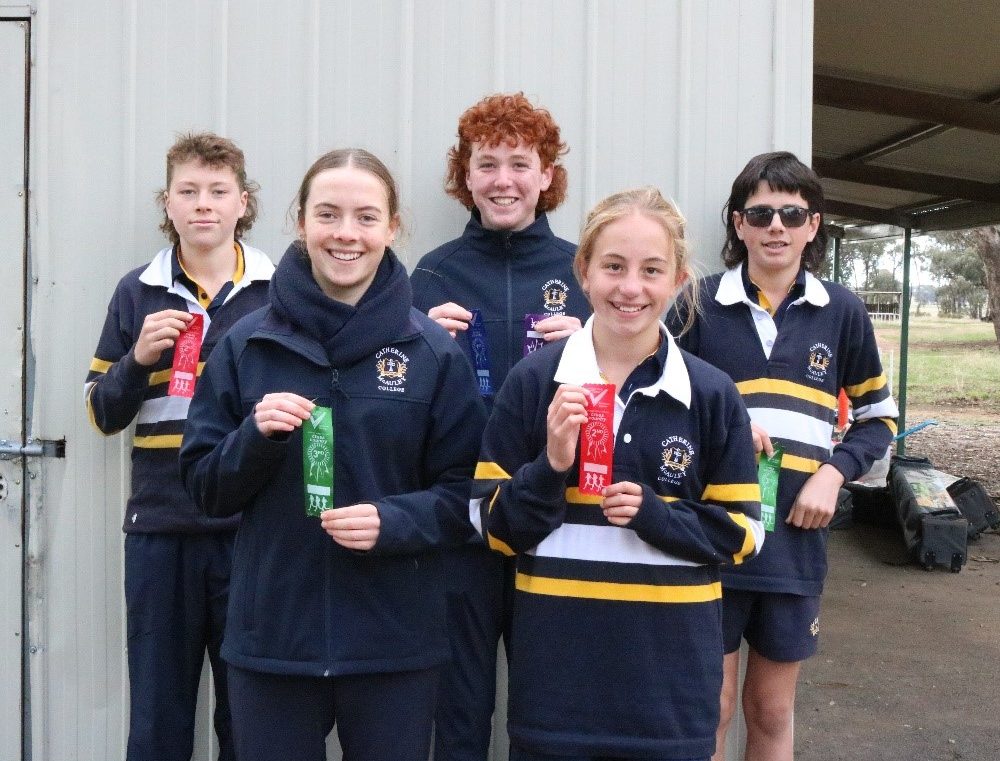 L-R: Jaidi Jackson-Leahy, Maddison Bray, Kade Hutchinson, Grace Mulqueen, Griffin O'Shea
Also, congratulations to our 15 Years Boys team who, as a combined unit, finished first in their age group.
Some terrific results were also had by the following students who all finished in the top fifteen of their age group and as a result, have also qualified for the Loddon Mallee Regional finals to be run in St Arnaud on Tuesday 31 May:
Thomas Reid
Jesse Rye
Benjamin Reid
Caitlin Evans
Zoe Flynn
Daniel Noden
Joseph Artavilla
Sebastian Rossi
Oscar Cail
Paul Kabalan
Caitlyn Kelly
Milla Finch
Lucy Korman
Sam O'Bree
Cash Caldis
Lyndall Bannan
Eden Howes
Overall results for CMC:
Boys: 4th place
Girls: 4th place
Overall: 4th place
These were terrific results and an incredible effort. Congratulations to all the students who competed.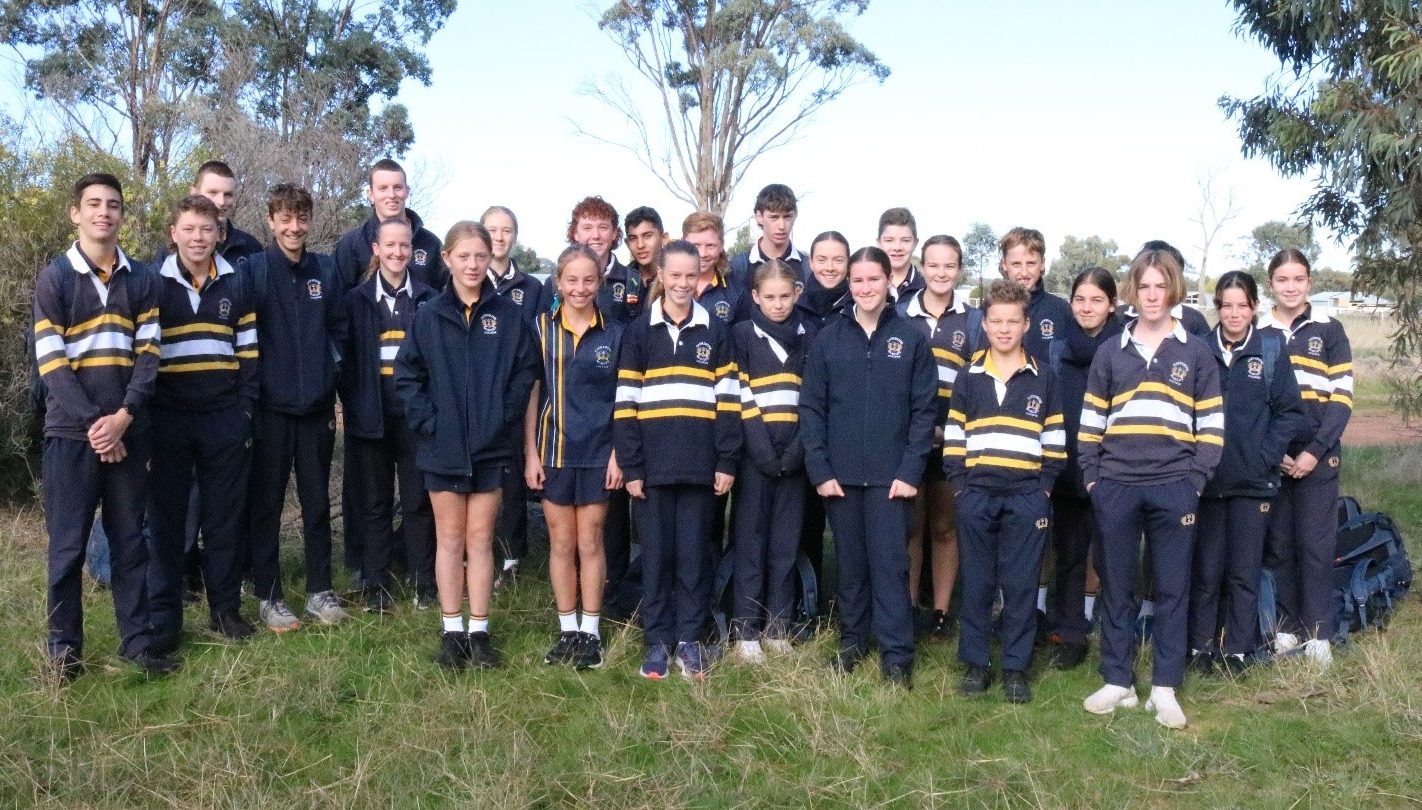 CMC Cross Country Team
TEAM: Benjamin Reid, Thomas Reid, Jesse Rye, Caitlin Evans, Zoe Flynn, Daniel Noden, Joseph Artavilla, Maddison Bray, Kade Hutchinson, Jaidi Jackson-Leahy, Sebastian Rossi, Oscar Cail, Paul Kabalan, Caitlyn Kelly, Milla Finch, Luci Kornmann, William Whiteacre, Annabelle Edwards, Maeve Hannaford, Griffin O'Shea, Sam O'Bree, Cash Caldis, Grace Mulqueen, Lyndall Bannan, Eden Howes, Eliza Evans