Cross Country State Finals
24/07/2019
SCHOOL SPORT VICTORIA: STATE FINALS
Congratulations to the seven students who represented the College at the School Sport Victoria Cross Country State Finals that were held on Thursday 18 July at Bundoora Park.
All students competed well, with each of them appreciating the variation of an undulating course. The wind and slippery conditions were a challenge, but they all could see that it was a valuable experience to run on a course in that sort of environment.
Each age group consisted of at least 90 competitors, so the competition was tough, and all team members managed to finish midfield.
Congratulations to everyone, on firstly making the State Final and secondly for being amazing on the day. Well done.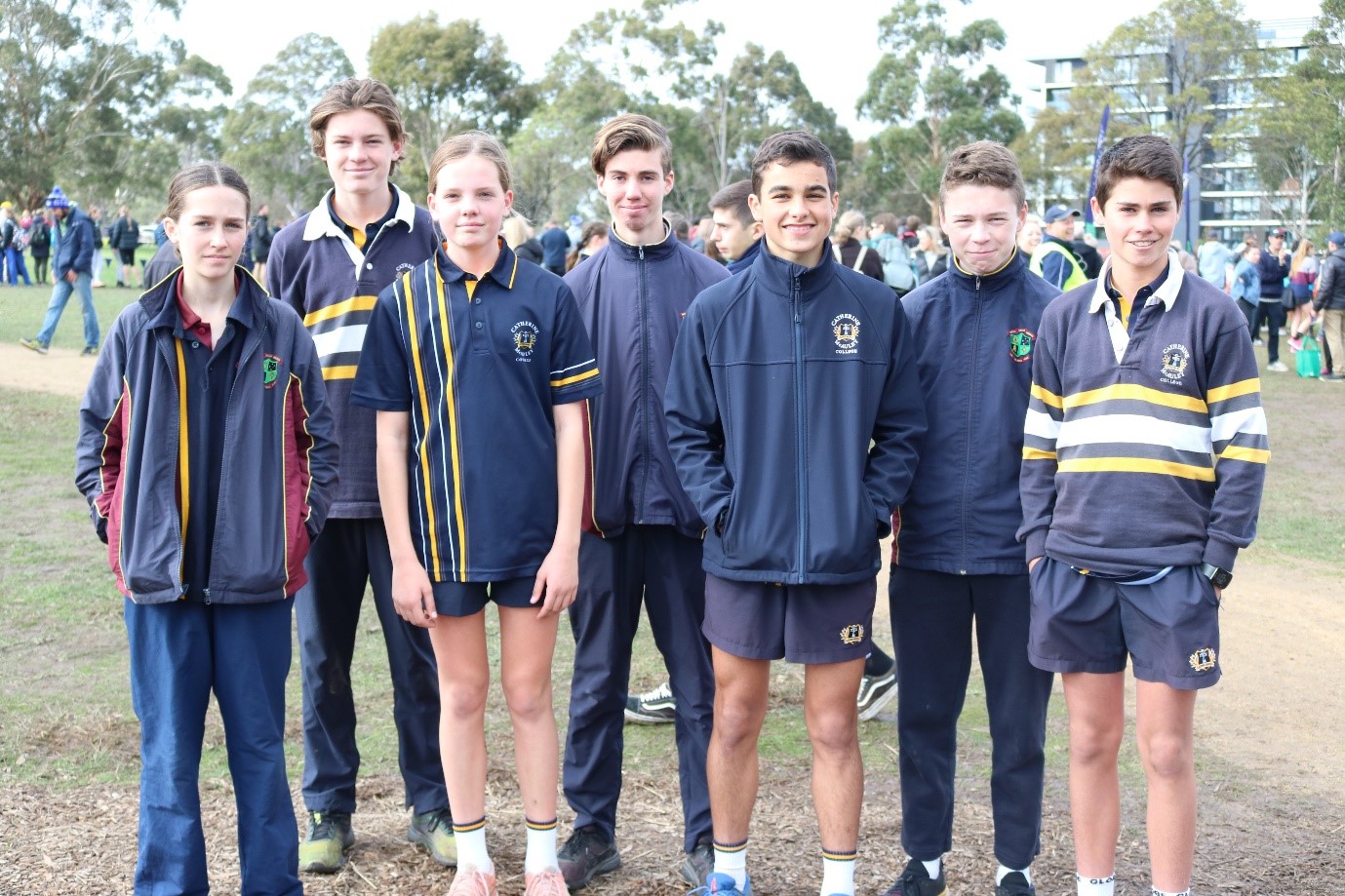 L-R: Isabel Nihill, Eli Pearce, Sasha Pearce, Henry McCarthy, Harrison Kelly, Matthew Noden, Bernard Nihill