Cross Country enthusiasts
12/06/2019
SCHOOL SPORT VICTORIA
Loddon Mallee Region
On Tuesday 4 June, 21 very enthusiastic students travelled to Lord Nelson Park in St Arnaud for the Loddon Mallee Regional Stage of the School Sport Victoria Cross Country Championships.
These students had qualified for this stage by finishing in the Top 15 of the Sandhurst Cross Country Event. This was already a significant achievement for our students, but a Top 12 Individual finish or a Team win, at this event would see them qualify for the State Cross Country Championships to be held in Term 3.
On the day, the students gave their all, despite the arctic weather conditions. They performed exceptionally well in their races and it was great to see the level of support given to their fellow teammates and competitors from other schools. The highlights of the day were:
Individual Results
Isabel Nihill – 16yr Girls 4th
Bernard Nihill – 14yr Boys 5th
Hannah Maher – 15yr Girls 6th
Harrison Kelly – 14yr Boys 8th
Sasha Pearce – 13yr Girls 10th
Henry McCarthy – 16yr Boys 10th
Eli Pearce – 15yr Boys 11th
Team Results
2nd Place U/14 Male Team consisting of Bernard Nihill, Harrison Kelly and Harry Roberts
2nd Place U/15 Male Team consisting of Matthew Noden, Eli Pearce, Liam O'Brien and Dylan Arnold
We congratulate Individual place getters on your fine achievement to qualify for the State Finals on Thursday 18 July and wish you every success.
Whilst the teams that placed second do not get to progress to the State Championships, we congratulate you on your fantastic achievement. Thanks to Mrs Sue Hadlow who also attended the day with the Team.
Mr Stephen Evans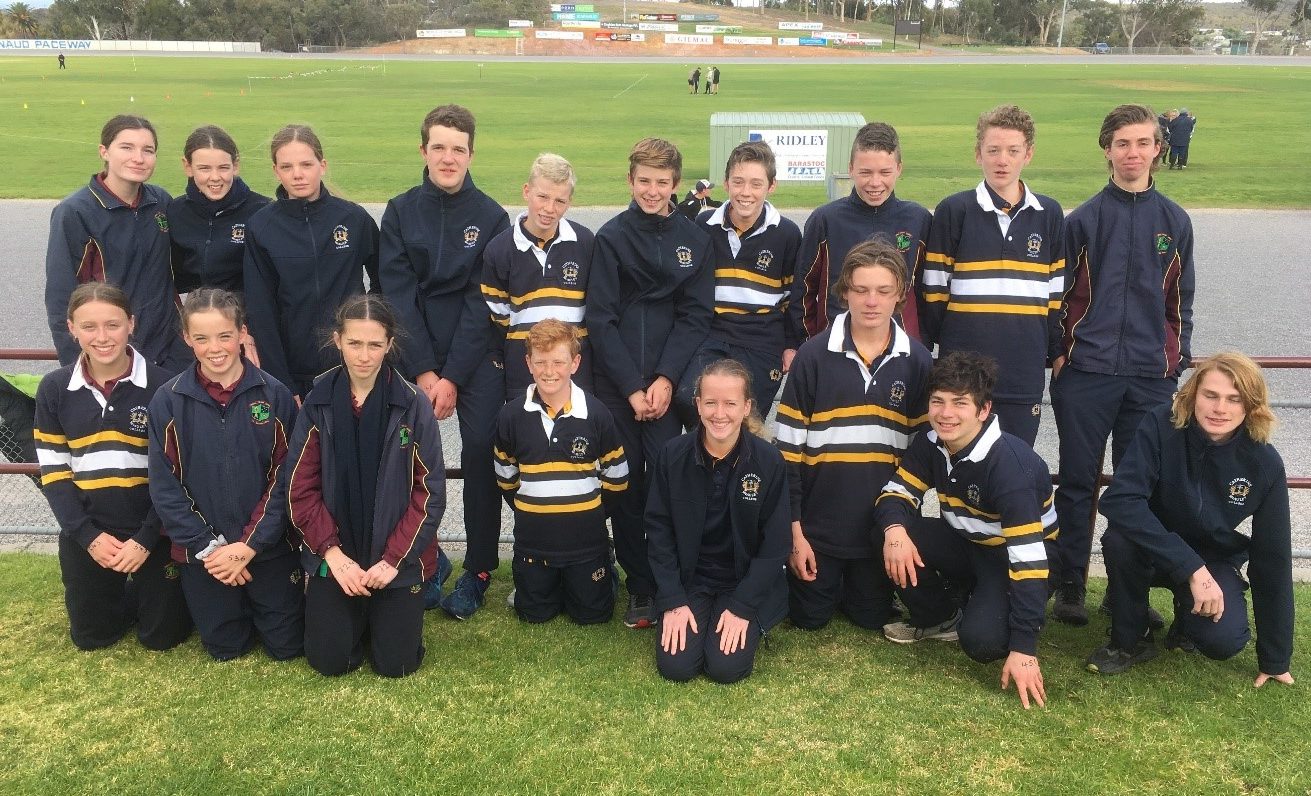 Back Row L-R: Varlee Nihill, Phoebe Maher, Sasha Pearce, Jack Vaughan, Tobie Travaglia, Kalan Hand, Daniel Noden, Matthew Noden, Liam O'Brien, Henry McCarthy
Front Row L-R: Bella Ladd, Hannah Maher, Isabel Nihill, Jake Austin, Caitlin Evans, Eli Pearce, Dylan Arnold, Harry Roberts
Absent from Photo: Bernard Nihill, Harrison Kelly & Maddison Vaughan