Cricket State Finals
27/11/2019
Intermediate Boys
SCHOOL SPORT VICTORIA
Our Intermediate Boys Cricket team played in the SSV State Finals in Melbourne on Friday 15 November. Playing Melbourne High School in the Semi Final, the boys came up against a very strong and well-drilled unit.
After winning the toss, the boys went in to bat, determined to make a good start. Wil Tuohey and Jasper Langley opened the batting, however they struggled against the good line and length bowling from Melbourne. Langley was first to go, bowled for 2 and then James Barri was caught the very next ball and the boys were 2 for 4 off just the first over. Tuohey soon followed for 4 followed by Jai Featherby for 2 and after just four overs it was looking diabolical at 4 for 14.
Matthew Wilkinson (28) and Ethan Maltby (19) then came together and steadied the ship, and added some valuable runs taking the score to 60 before Maltby was bowled. Ethan Featherby joined in the run-scoring making a valuable 18, Lachlan Wass added 2 and Rowan Fox 7 to get the boys to a competitive total of 94.
With a small total to defend the boys went into the field knowing that they needed to keep sustained pressure on Melbourne and restrict their flow of runs. Ethan Maltby and Ethan Featherby started well, and by the end of the 5th Over Melbourne was sitting at 1 for 21, with Lachlan Wass taking the wicket of one of the openers. It was then that the runs started to flow for Melbourne as they added 24 runs in 3 overs. Jai Featherby came on and took 2 wickets and James Barri chimed in with 1, but Melbourne were able to keep the runs ticking over at a steady rate and made the 95 required with 15 balls to spare.
Despite the loss it was a terrific game and the team had done an incredible job to make the State Finals. Congratulations boys on a fantastic year!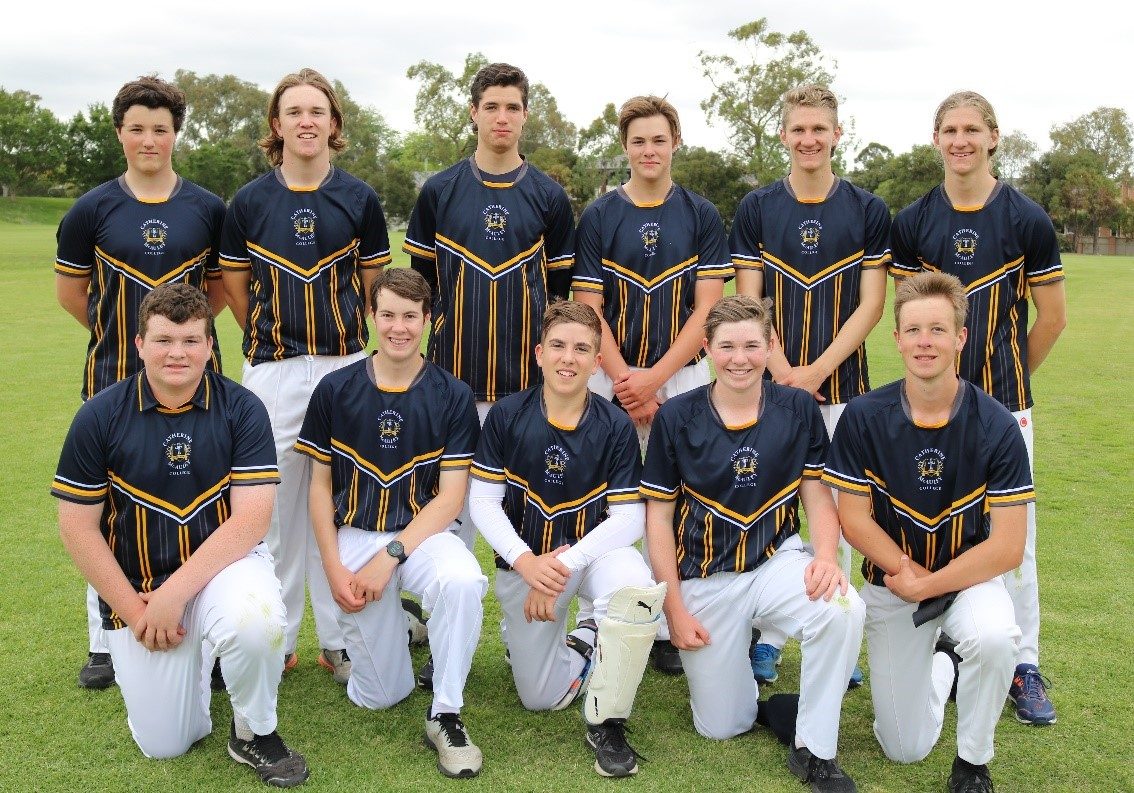 Back Row L-R: Rowan Fox, Wil Tuohey, James Worme, Ethan Maltby, Jai Featherby, Ethan Featherby
Front Row L-R: Baxter Graham, James Barri, Matthew Wilkinson, Jasper Langley, Lachlan Wass