Contemplating Easter, contributing to Caritas and celebrating the end of term
31/03/2021
END OF TERM 1
Tomorrow is Holy Thursday and our final day of a busy Term 1. We are very much looking forward to a great day of reflection and solidarity as we enter the Easter weekend and raise money and awareness for Project Compassion.
Thursday 1 April is a casual clothes day and students are reminded to bring their hat, a drink bottle and a donation for Project Compassion. School finishes an hour earlier tomorrow, at 2.30pm.
Please note:
The General Offices at Coolock and St Mary's will be closed during the school holidays.
Monday 19 April is a pupil-free day.
Students commence Term 2 on Tuesday 20 April.
COOLOCK
At the Coolock Campus, we will celebrate Mass, engage in learning activities designed to raise awareness of the needs of others and participate in a Caritas Ks event around the grounds of the Coolock Campus.
Students will be entertained by their peers with Rock in the Quad happening at Break 1. We will gather for a BYO lunch together in McAuley Square at Break 2, as a sign of solidarity with those who go without. Please note the canteen will be closed Break 2 tomorrow as a sign of our solidarity, however it will be open before school for orders and at Break 1.
ST MARY'S
At the St Mary's Campus, students will gather for the Easter Liturgy and Caritas-related activities that are designed to increase our understanding of the plight of others and how we can do more to help those in need. There will also be entertainment provided by the students and staff with Rock on the Steps happening during lunch time.
Students at both campuses are encouraged to wear casual clothes and bring in a donation to go towards Project Compassion. For those unaware of the great work of Caritas, please find more information via this link: www.caritas.org.au. These donations will be collected at the start of the day.
We look forward to a great day of sharing experiences and community building as we enter the very special time of Easter.
Kind regards,
Mr Ben Fitzpatrick, Deputy Principal – Coolock and Mrs Trish Schofield, Deputy Principal – St Mary's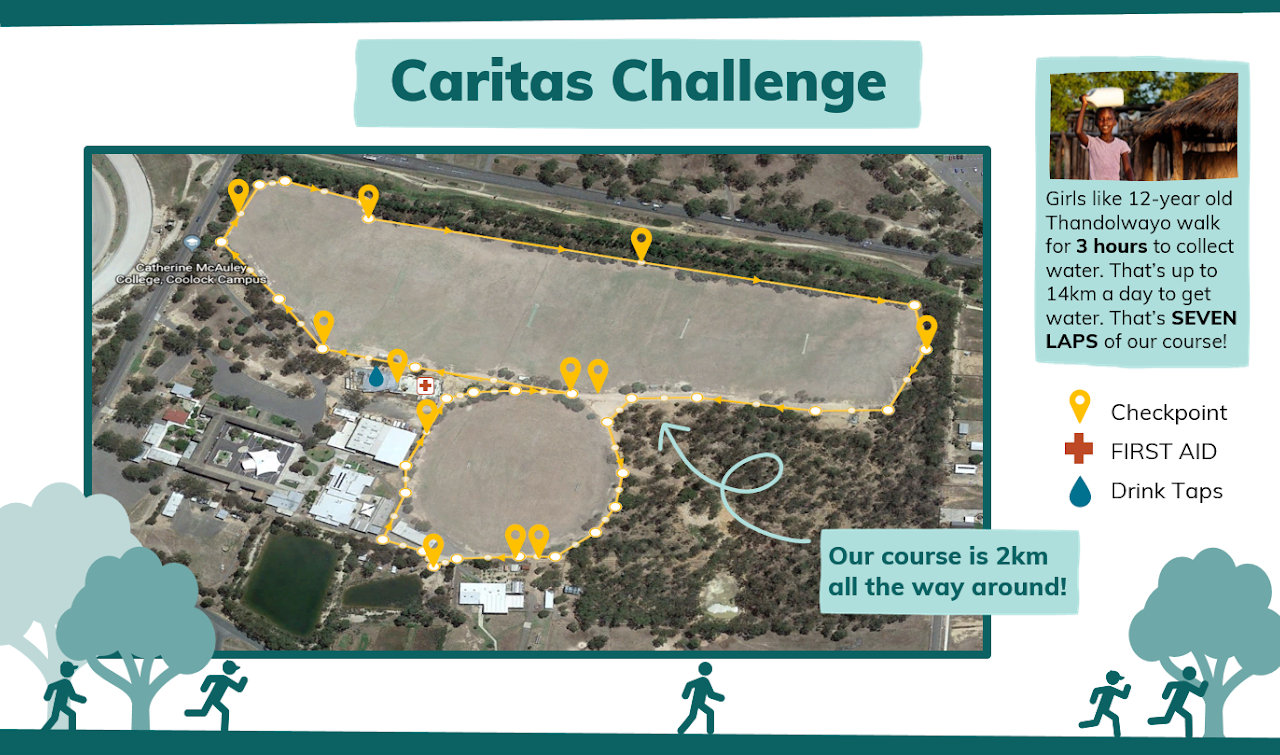 Coolock Caritas Challenge course 2021