CMC First XVIII win skillful and entertaining Premier League Round 2 clash against BSSC
20/05/2021
SCHOOL SPORT VICTORIA: PREMIER LEAGUE FOOTBALL
Congratulations to our Senior Boys Football Team who defeated Bendigo Senior Secondary College in their Round 2 clash of the SSV Premier League Competition. It was an entertaining match with both teams displaying some excellent skills.
After an even first quarter, where it was just a 5-point ball game, CMC dominated the second and third quarters to establish a match-winning lead, kicking 8 goals to 2. The boys work rate lifted after the first quarter and as a result they won the hard ball around the contests and transitioned forward with great effect. Their teamwork was terrific and their ability to link up from defence to attack was the difference between the two teams. The defenders did an excellent job restricting Senior to just three goals in the first three quarters. Senior kicked 4 goals to 1 in the last, but the game was never in doubt. CMC finished 11-4-70 to Senior 7-6-48.
Fletcher White was the leading goal kicker for CMC with three, Jack Stewart and Myles Livingston two with Jack Craig, Archer Patterson, Ethan Featherby and Jacob Nihill all kicking one.
The AFL Medal for Best on Ground was awarded to James Worme, with Jack Stewart, Lincoln White, Ethan Featherby, Jack Craig, Henry McCarthy, Harrison Welch and Rowan Fox in the votes.
The win sees the boys qualify for the finals, however their next challenge is on Tuesday 1 June with their final pool match of the round to be played against Emmanuel College Warrnambool, with top spot and a home semi-final on the line.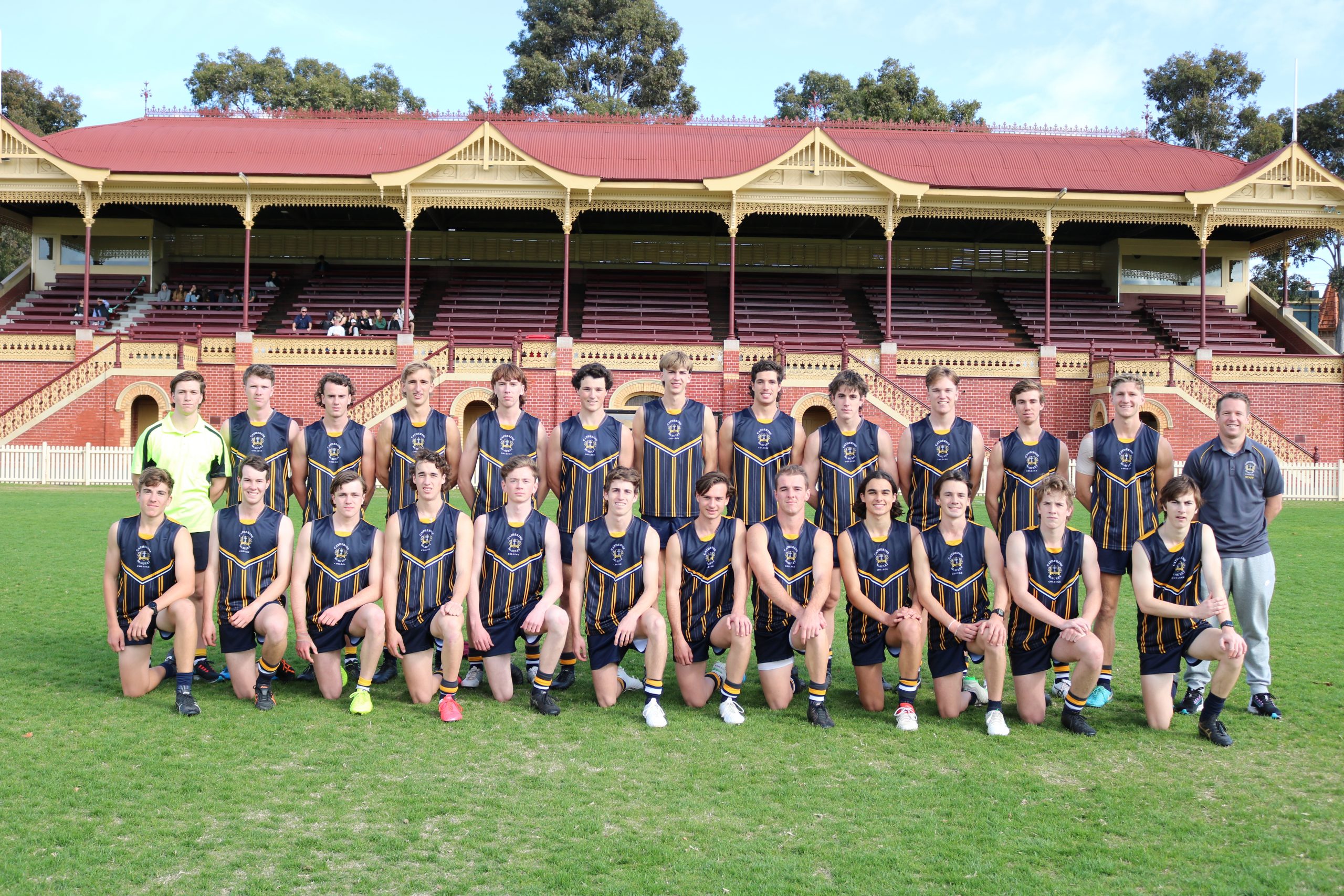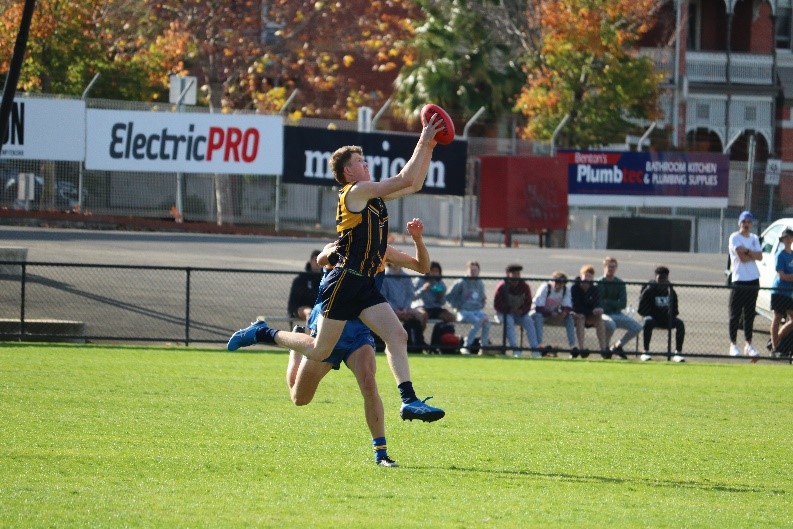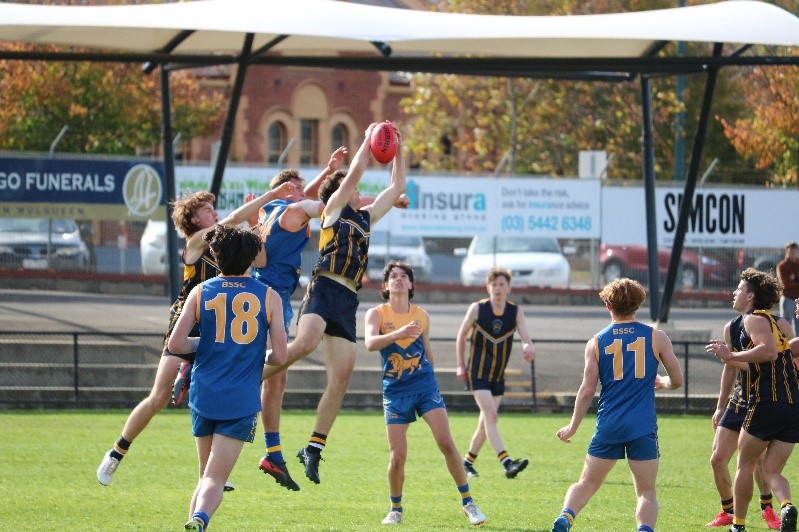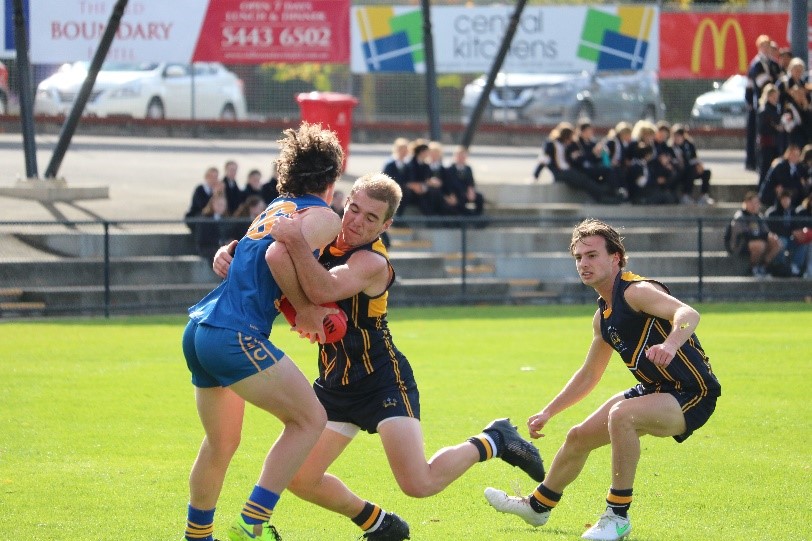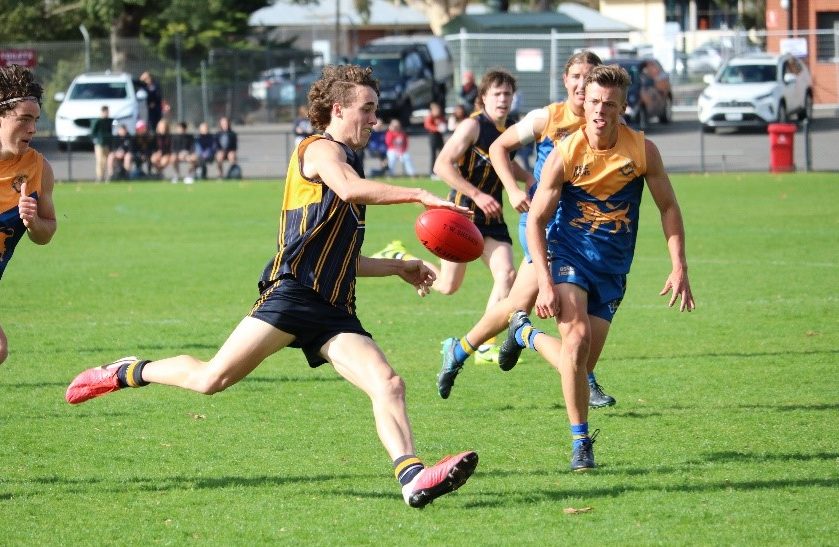 Click for Bendigo Advertiser Premier League article and photos