Checkmate!
12/06/2019
Inter-house Chess has been alive and well in Semester 1 at Coolock, with a large number of students strongly contesting the preliminary rounds. More recently, we turned up the heat with finals taking place and more points being allocated to participants based upon how far they ventured into the competition. The further they progressed, the more points they gained for their respective Houses and the closer they got to becoming the Inaugural CMC Chess Grandmaster.
In the preliminary rounds we saw some excellent matches, including a couple of stalemates.
The Quarter Final stage saw Brody Shaw overcome Renn Manderson, Maire Coleman outlast Fletcher William Shellie, Toby Kingston-Brown triumph over Samuel Breene and Jack Barianos get the better of Kaden Bathgate.
In the Semi-Finals, the level of play rose to the occasion with two excellent tussles. In the end, Jack Barianos and Toby Kingston-Brown would be the last two standing and progress to the Grand Final to see who would be crowned the inaugural CMC Coolock Chess Grandmaster.
In the Grand Final, it was move-for-move in a brain-straining contest, but Jack Barianos was crowned the eventual champion.
The final results of the Inter-House Chess Competition after St Mary's and Coolock Campus results were calculated and combined were:
1st place: Backhaus
2nd Place: Champagnat
3rd Place: Jaara
4th to 6th Place (not in order): MacKillop, McAuley and Vincent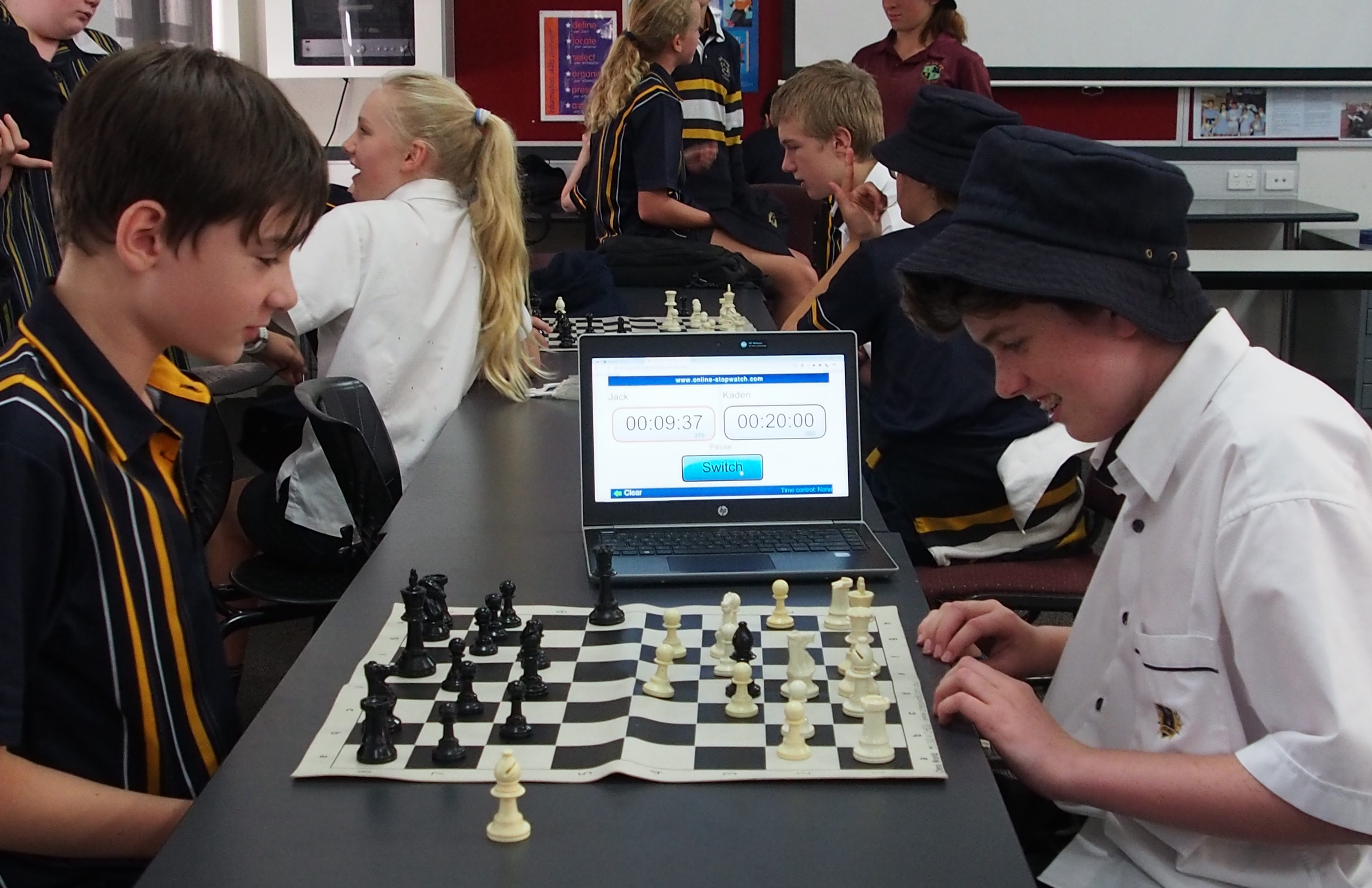 The overall House Competition Standings as at 11 June 2019 are: