Careers Focus
Early information sessions for TAFE and university
It's never too early to start considering your future career directions. Many students often feel lost about what they would like to study and many feel like they don't know where to start. There are many things to consider:
Complete Year 12 or leave school early?
Vocational or higher education?
Have a gap year or go straight into further study?
Can I afford to move away if I can't study locally?
For students and their families who haven't been to a university or TAFE information session, there are even more questions:
Where can I study the course that interests me?
How do I choose between several courses across several institutions?
How much will my course cost?
How do I find out about scholarships?
What if I don't obtain the ATAR I need?
What is university and TAFE actually like?
These decisions can be difficult to make, and then you have the added pressure of focusing on your studies and other commitments like sport, hobbies and employment. Not only can it be tough for students, but also for families!
Where do we access information?
How do we best support our child?
How can we afford the costs associated with further study?
Will Youth Allowance be available?
Apart from meeting with your career adviser early in the year, it is a great idea to attend information sessions run by vocational and university institutes. Many run focus days and information seminars throughout the year, and most run Open Days in August and September. By attending information sessions, you and your family will be able to do the following:
Speak directly to current students and lecturers about the courses that interest me.
Look around the campus and get a feel for the culture of the institution (e.g., does it have a modern or traditional feel? Do you think it would be easy to meet people? Would you prefer to study at a small or large campus?).
Learn about scholarships, course costs, government fee assistance, global exchange programs and accommodation options.
Ask about alternative pathway programs available in case you don't get the ATAR you need for your course.
Attend workshops and sessions on the courses you are interested in and compare facilities and student services between institutions.
Attending information sessions will assist you in setting new career goals or firming up ideas you already have. Having a course or courses in mind can also assist you in feeling more motivated to work hard at school.
Information sessions are usually free and you may have to register. Start to map out session dates on a calendar and pick the ones you will be able to attend. There is plenty of information available for students in Schoolbox.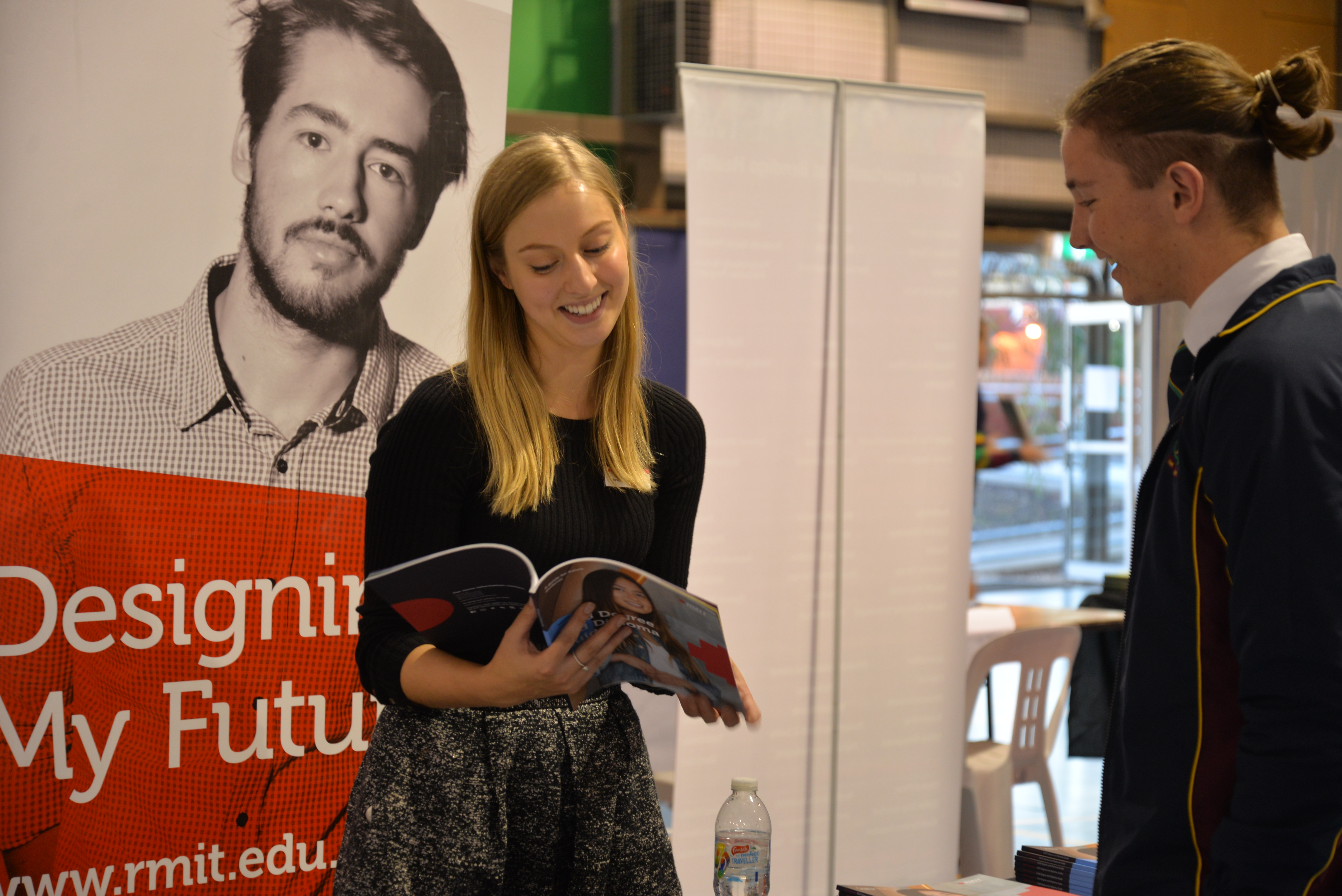 Bendigo Community Health Services - Careers Expo - Wednesday 21 March, 5 – 7pm
Upcoming Careers Information and Experiences