Busy time for "Biz Man"students
05/08/2019
VCE Business Management students have had a busy time of late with excursions and special events.
On Wednesday 24 July, Unit 4 Business Management students paid a visit to the Bendigo Bank Head Office. The students were fortunate to see first-hand the Bank's 5-Green-Star rated building and learn how the bank manages change in a dynamic business environment. Currently, the Bendigo Bank is undergoing a major change in the way staff can work, with the bank significantly increasing staff flexibility and improving their employees work-life balance. Students got to witness the inner workings of the bank and were addressed by Emma Forsyth, Work Practices Consultant with the bank. This first-hand knowledge should prove a valuable insight and help students develop key skills in analysing a contemporary example of business management.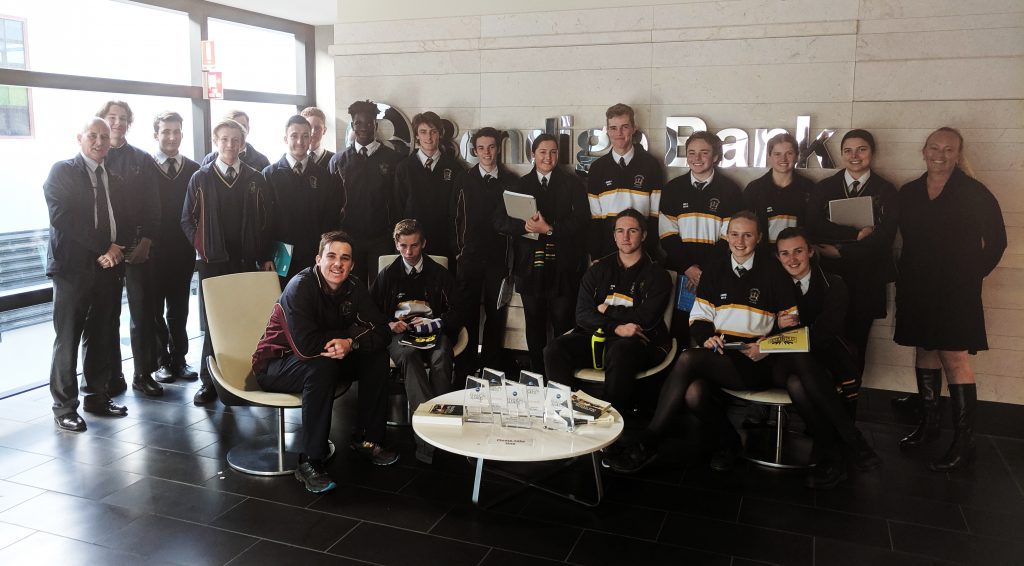 In VCE Business Management Units 1 & 2 some lucky students were presented with a pleasant surprise following their achievements in the end-of-semester exam. The company that was featured as a business case study, Myrtle & Moss, were delighted to be featured and encouraged our students by offering a luxury hand cream valued at over $20 each to twelve high-achieving Business Management students. Managing Director of Myrtle & Moss, Ms Georgina Nelson, was impressed that Business Management is such a popular subject and was pleased that teachers had a difficult task in awarding the prize to four students in each class. Those receiving awards were Daisy Cornwall, Abe Sheahan, Tom Hernon, Will Rodda, Mason Costall, Isabell Nihill, Jack Craig, Ella Cochrane, Shannon Daly, Kevin Beens, James Worme and Taylah Daly.
In the coming weeks, it is hoped that VCE Business Management Unit 2 students will visit The Bendigo Marketplace with a focus on Area of Study 2: Marketing a Business.
Mr Philip Jan, Business Management Teacher