Boys win Kel Pell Cup at Intermediate Tennis competition
03/03/2021
Congratulations to our Intermediate Boys and Girls Tennis teams that competed at the Sandhurst Intermediate Tennis days on Monday 1 March.  The boys were competing for the Kel Pell Cup and the girls the Mollie Sandner Cup.  Both sides played some terrific tennis across the day and were a delight to watch.
SCHOOL SPORT VICTORIA: SANDHURST DIVISION
INTERMEDIATE BOYS
The Intermediate Boys started by defeating Victory Christian College and Crusoe College in their first two pool matches, to qualify for the Gold Pool in the Finals Round.  The boys were brilliant and did not drop a set for the day, defeating East Loddon P-12 College and Girton Grammar School in the finals to finish as the winners and take home the prestigious Kel Pell Cup.  Their ability to play well together across all three doubles pairings was a highlight, supporting each other every time they were challenged.  The boys have now qualified for the Loddon Mallee Regional Finals Day to be played in Mildura on Monday 26 April.  We wish the boys the best of luck going forward.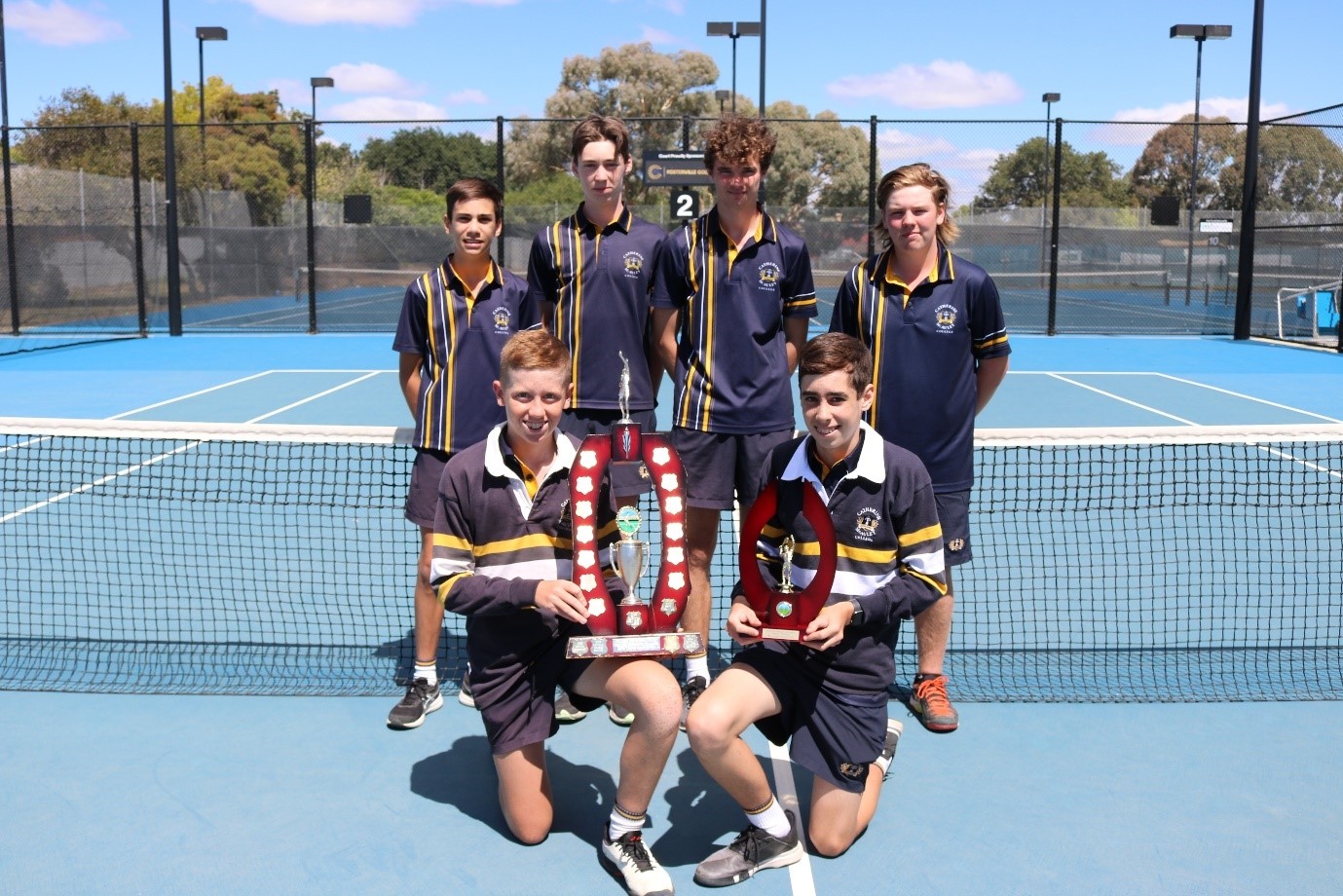 Back Row L-R: Joseph Artavilla, Daniel Noden, Toby Harrison, Lachlan Osborne
Front Row L-R: Flynn Saunder & Jaxon Mullane
INTERMEDIATE GIRLS
The Intermediate Girls won both of their initial pool games against Weeroona and Crusoe Colleges to qualify in the Gold Pool for the finals.  Here, the girls came up against strong teams from Girton and East Loddon.  Despite their best efforts, the girls winning streak came to an end. They finished a very commendable third for the day.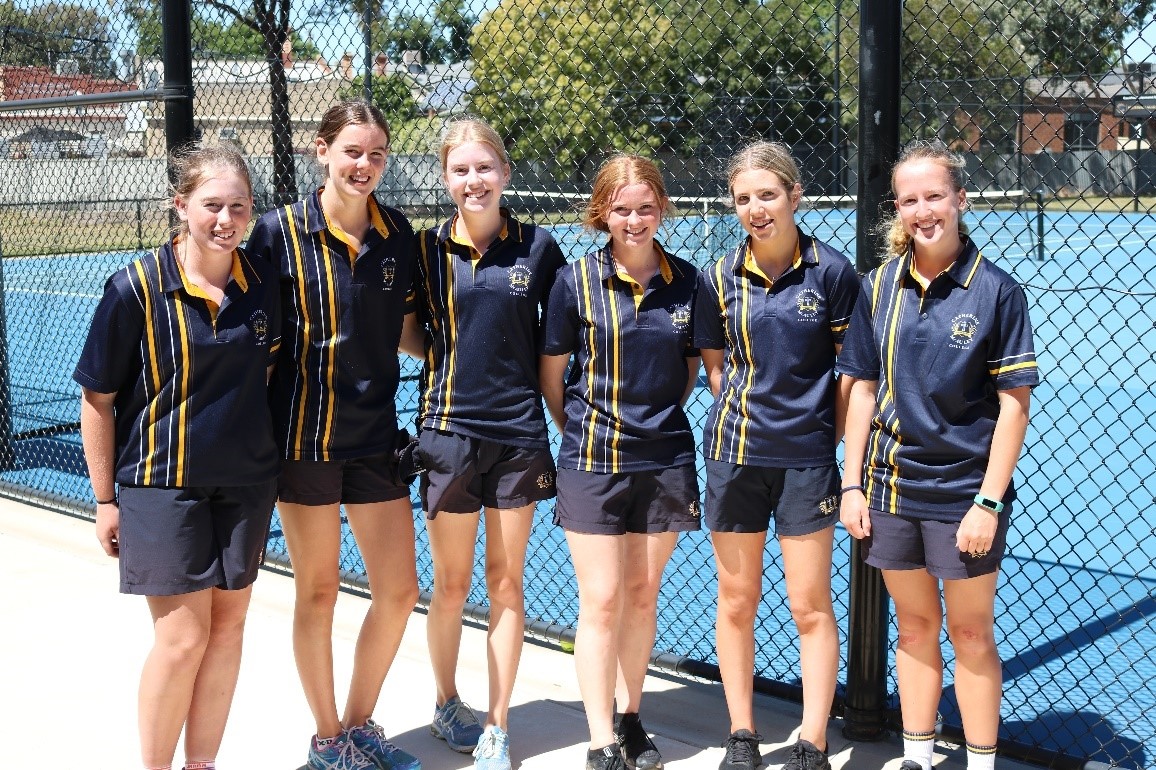 L-R: Mikayla Hill, Phoebe Maher, Zoe Banfield, Olivia Lethlean, Remy Cugura, Caitlin Evans