Basketball – Senior Boys at State Finals
20/09/2018
Our senior boys travelled to the Melbourne Sports and Aquatic Centre (MSAC) to compete in the State Finals in basketball.
Game 1 – After a long trip on the bus to Melbourne, a lethargic team took a bit of time to warm up in the first game against Catholic College Wodonga. Young Year 10s, Caleb Connick and Ben Collins were influential in the game. Connor Maymen was also very busy in the ring, with plentiful rebounds and points. Unfortunately, the boys were unable to win the game against Wodonga, going down by 9 points.
Game 2 – Improvements were made from the opening game by the boys, with our defence picking up and increased movement around the ring. Our opposition players from Maribyrnong College were very impressive in their offensive end. Kobe Schmidt and Carlos Ly performed strongly in this game with three pointers a-plenty and excellent ball handling skills. Although the boys put in a gallant effort, the competition was just too strong and the CMC boys went down by a considerable amount.
Game 3 – The final game of the day was against Viewbank Secondary College. The CMC boys were competitive in this game and our defensive pressure was on point. Viewbank were shooting well from the 3-point line until Nathan Vincent and Lachlan Baker put the clamps on their shooters for the rest of the game. The tall Aaron Gundry and Eujohn Romero helped the team out with 5 points and 2 points respectively. The CMC boys had the win in their sights but it was not meant to be; the final score was 32 – 32. Unfortunately, we didn't walk away with any wins, but the team played well together and had a great day.
Zac Shelton, Coach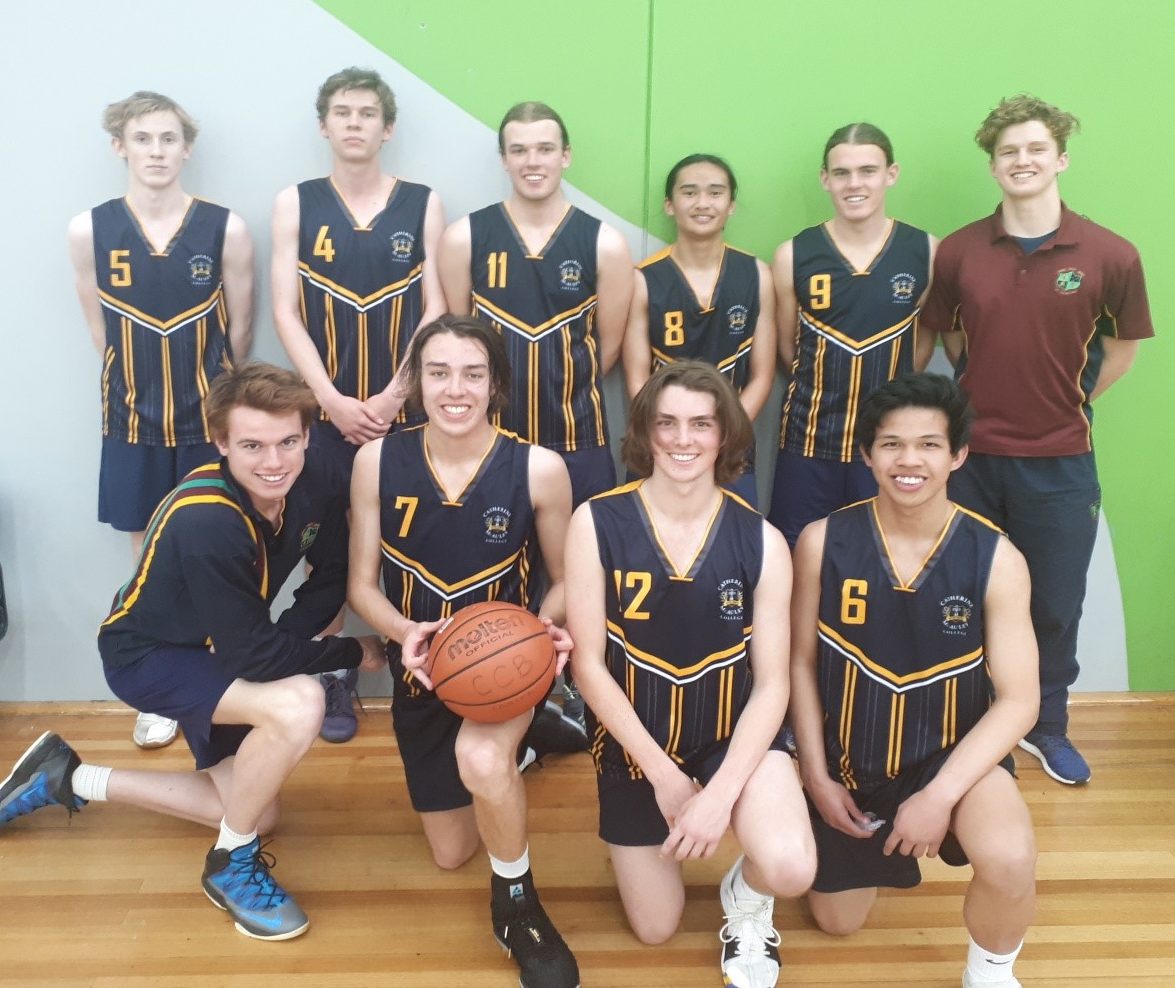 Back row L-R: Kobe Schmidt, Caleb Connick, Nathan Vincent, Carlos Ly, Lachlan Baker, Zack Shelton
Front row L-R: Aaron Gundry, Connor Mayman, Ben Collins, Eujohn Romero