Adventures of Nala
22/04/2020
CMC has been very excited to commit to the Dogs Connect Program this semester.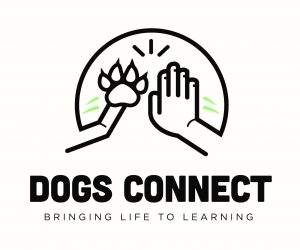 We have very successfully introduced Nala to the school community since early in Term 1 and she will continue to help us focus on student and staff wellbeing. Our staff are being guided through this process by Grant Shannon from Dogs Connect, who will continue working with us in Term 2 and beyond.
The aim is to continue to build structure and processes behind the way we incorporate the use of a young dog into our culture at CMC. This takes some time and thorough consideration is given to the many factors and possibilities. We will continue to learn how to incorporate Nala into some teaching and learning practices and she will be in some ways operating as a staff member.
Prior to the holidays Nala had built up to working 4 days per week, with a rest day on Wednesday. It is our intention to release some 'teaching clips' to students featuring Nala in the coming weeks, so please stay tuned!
Nala is a Groodle and she is now 5 ½ months old. Students and staff who have had a chance to work with Nala will attest to her beautiful nature. She has been learning how to relax in the school environment as she becomes more familiar with the many and varied areas of Coolock. Nala has attended many classes in Years 7, 8 and 9, spending time in Science, Veritas, Maths, English, the General Office, with our Wellbeing Team and in the Library. She even helped out in the Library for our Yr 7 Immunisations which was a big day for her!
Nala has a large group of students who have shown interest in completing some extra training in order to walk Nala around at school when appropriate. We can't wait to engage with this group upon our return to formal schooling.
Since the beginning of the holidays Nala has been enjoying everyone being at home (with the Frawley family) and had a fairly quiet holiday after being spayed in the first week. She is growing in both size and personality and amuses us daily with her full-body tail wagging! She enjoys going for walks, playing with her dog sister Milli, playing with her toys, watching TV(!!) and chewing on a big bone. Nala loves food, any food – human food, cat food, dog food – it doesn't seem to matter!
Since we have been working from home, she has been joining Google Meetings with her human sister Tarah (Yr 7) and sitting with me in the study whilst I work. Nala loves working as she loves people, she is calm and gentle and loves a little pat on her chest as well as her ears.
Nala certainly covers some distance in her work days at CMC! We continue to give her walks daily to keep her fit, ready for her return. We look forward to returning to CMC when it is safe to do so. I'm sure Nala's tail will be wagging with excitement!
We encourage families to view more information on the program at www.dogsconnect.net.au.
Mrs Sharna Frawley, Year 9 Level Learning Leader