A winning return to the School Sport Victoria Premier League football
13/05/2021
ROUND 1: Our First XVIII Senior Boys Football Team made a winning return to the School Sport Victoria Premier League football competition on Wednesday 5 May playing Horsham College. After the 215km trek to Horsham the boys emerged with a dominant 83-point victory against the SSV Premier League competition newcomers.
The boys had twenty-seven scoring shots to four in its 15.12 (102) to 3.1 (19) victory at Horsham City Oval.
The boys played brilliantly, holding Horsham to just one behind during the second and third quarters as it strangled the home side of opportunities with pressure all over the field.
Ethan Featherby bagged five goals, while Jack Stewart slotted two. The pair were just two amongst a spread of ten goalkickers.
Best players in the comprehensive win were Lincoln White (awarded Best on Ground), along with Jack Stewart, Tom Bennett, Harrison Welch, Rowan Fox, Ethan Featherby, James Worme and Archer Patterson.
The boys now turn their focus to their biggest game of the year against Bendigo Senior on Wednesday 19 May at the Queen Elizabeth oval (QEO).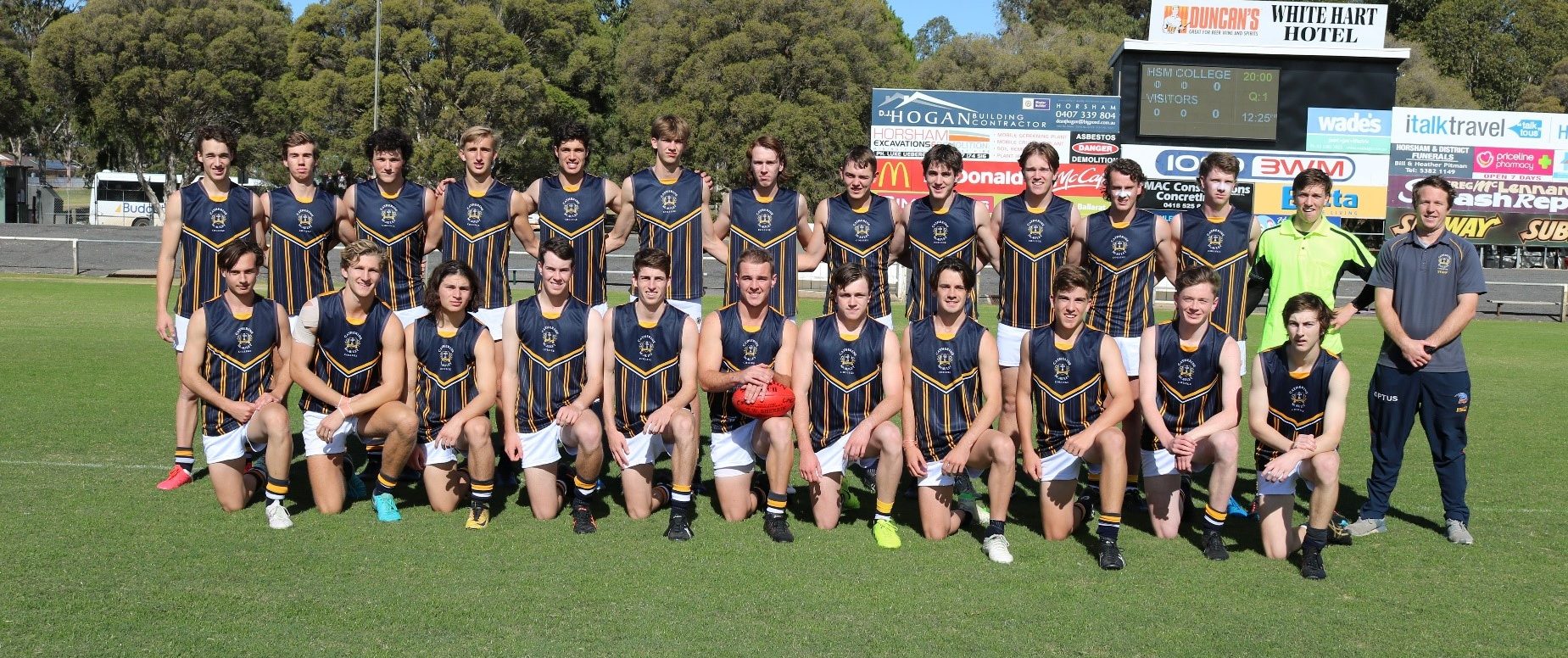 First XVIII Senior Boys Football Team
Back L-R: Lincoln White, Henry McCarthy, Rowan Fox, Coby Dunlop, James Worme, Jacob Nihill, Oliver Mayman, Tait Poyser, Archer Patterson, Wil Tuohey, Tom Bennett, Fletcher White, Harvey Gallagher (Runner), Mr Lee Coghlan (Coach)
Front L-R: Jack Craig, Ethan Featherby, Dylan Arnold, James Barri, Jack Keating, Harrison Welch, Jack Stewart, Fraser Bynon, Matthew Wilkinson, Lachlan O'Brien, Myles Livingston