A competitive day out for junior volleyballers
On Friday 12 March, the Junior Girls and Boys Volleyball Teams went to the Bendigo Stadium to compete against the other Sandhurst schools in the Junior Volleyball Tournament.
SCHOOL SPORT VICTORIA: SANDHURST DIVISION
Junior Girls Volleyball
The first game we played was against Weeroona College and it was pretty nerve wracking. We lost against them, but we did pretty well, going down by 43-36. The second game we played was against Marist which we won by 16 points.  This made us very energetic and positive to play against the next team, Girton.  This game was really competitive because both teams were trying very hard to make it into the Grand Final.  We worked well as a team to try and make it through – and we did, scoring a great win 43 to 39 points.  It was a miracle and a huge success that we made it into the Grand Final.
"We can do this" was our attitude for the final.  We played our personal best, worked as a team and most of all, we had fun. Unfortunately, we were defeated narrowly by Eaglehawk (41-36) bit overall, we had an amazing and fantastic day.
Lastly but not least, we would like to say a big thank you to Mrs Kingsley for making this happen and thank you for supporting us all.
Evergreen Sein & Eh Khu Shee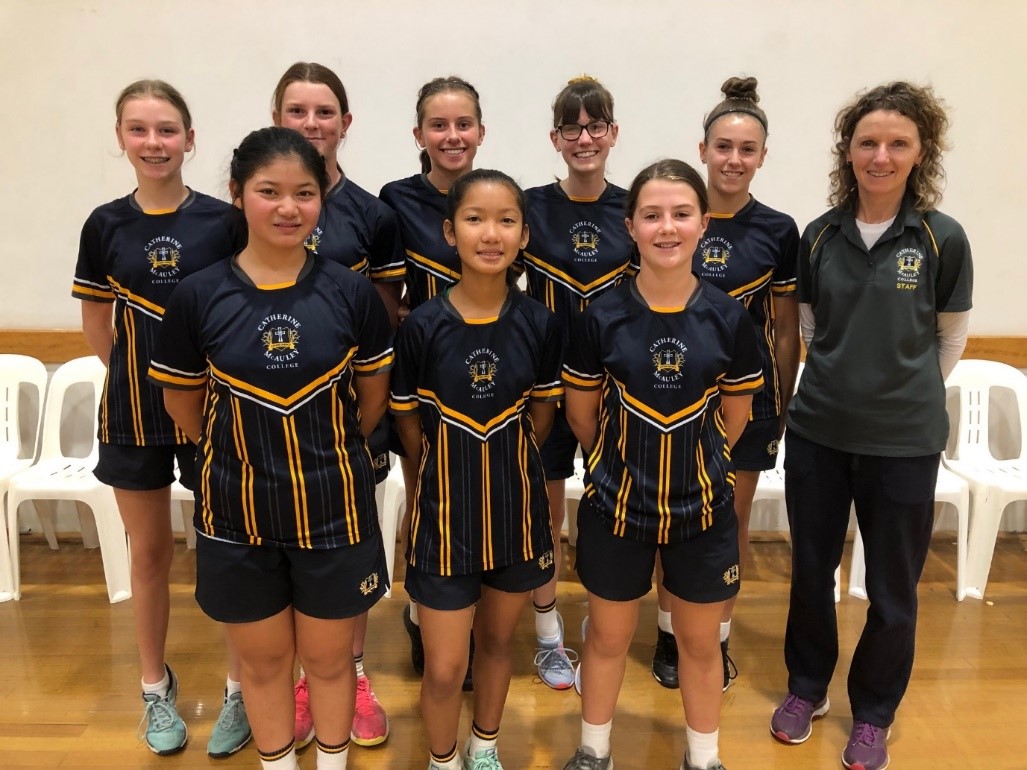 JUNIOR GIRLS VOLLEYBALL TEAM
Back L-R: Olivia Nihill, Layla O'Shea, Bryde O'Rourke, Maggie Keating, Ella Raco, Mrs Kate Kingsley
Front L-R: Evergreen Sein, Eh Khu Shee, Lila Keck
Junior Boys Volleyball
We lost our first two games, which were against East Loddon College (13-20, 17-20) and then to Girton Grammar School (11-20, 19-21). This game we had a chance to take out the second set but, after some good saving play by Girton, we were unlucky. For the last game in the pool rounds, we had a win against Eaglehawk Secondary COllege (20-13, 20-16). The final game we played was for the 7th and 8th position in the tournament. We played Marist College Bendigo, probably playing our best game of the day. The final score was 20-11, 20-18. It was a very fun day and it was a great competition to play in.
Thank you to Mrs Kingsley for coaching us and running training sessions leading up to the tournament, and to Mrs Gretgrix for coaching us on the day.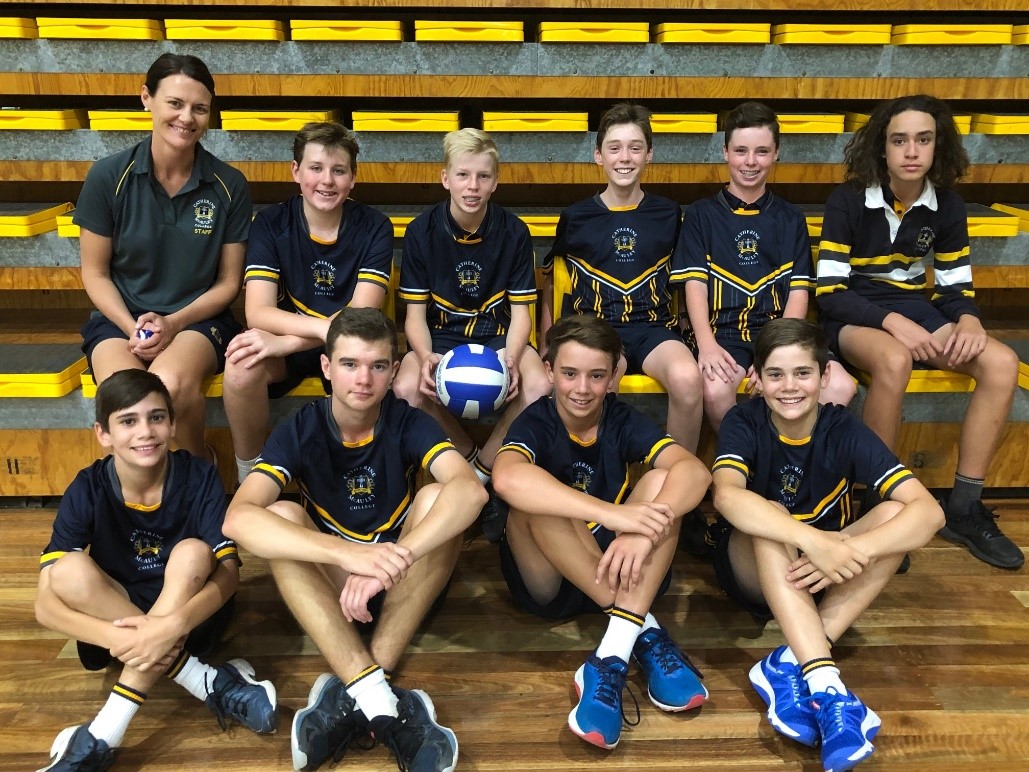 JUNIOR BOYS VOLLEYBALL TEAM
Back Row L-R: Mrs Hannah Gretgrix, Ezekiel Bourke, Tobie Travaglia, Daniel Noden, O'Malley Parker, Zachari Tarr
Front Row L-R: Joseph Artavilla, Toby Harrison, Ollie Hannaford, Daniel Artavilla