2020 Reunion Dinner/Hall of Fame Sports Night
St Vincent's College Bendigo
Saturday 17 October 2020
To celebrate our 65-Year Anniversary, we plan to hold a special celebration in 2020. We plan to select All-Star football, cricket and athletic teams from 1955 to 1974.
Step 1 – to be completed by November 2019
Establish a squad of the 60 best footballers
Establish a squad of the 60 best cricketers
Establish a squad of the 60 best athletes
All Past Students are encouraged to contact the selectors with the following information:
Name: e.g. James Smith
Year: e.g. 1966/67/68
Squad: e.g. Athletics
Why: e.g. Great at Javelin
Achievements: e.g. Threw a record at Echuca aths meet
Students may be nominated in more than one squad.
Other sports played at SVC were baseball, tennis, basketball and swimming. We would welcome any information on students who were recognised as outstanding in any of these sports.
Step 2 – the selectors will co-ordinate all of the information received and select:
A Hall of Fame Football Team (22 players, Captain, Vice Captain and Coach)
A Hall of Fame Cricket Team (12 players, Captain, Vice Captain and Coach)
A Hall of Fame Athletic Team (30 athletes, Captain, Vice Captain and Coach)
Please contact any of the following Selectors with Squad nominations:
Tim Coates (Chairman of Selectors) 03 5443 9129, 0407 403 574 — timothytcoates@gmail.com
Noel Hussey (1950s) 0402 526 880
Jim Rolfe (1960s) 0407 554 263 — jimrolfe9@gmail.com
Peter Sweeney (1960s) 0458 509 560 — sweeney.peter@hotmail.com
Laurie Curran (1970s) 0438 520 000 — lauriecurran@lcwater.com.au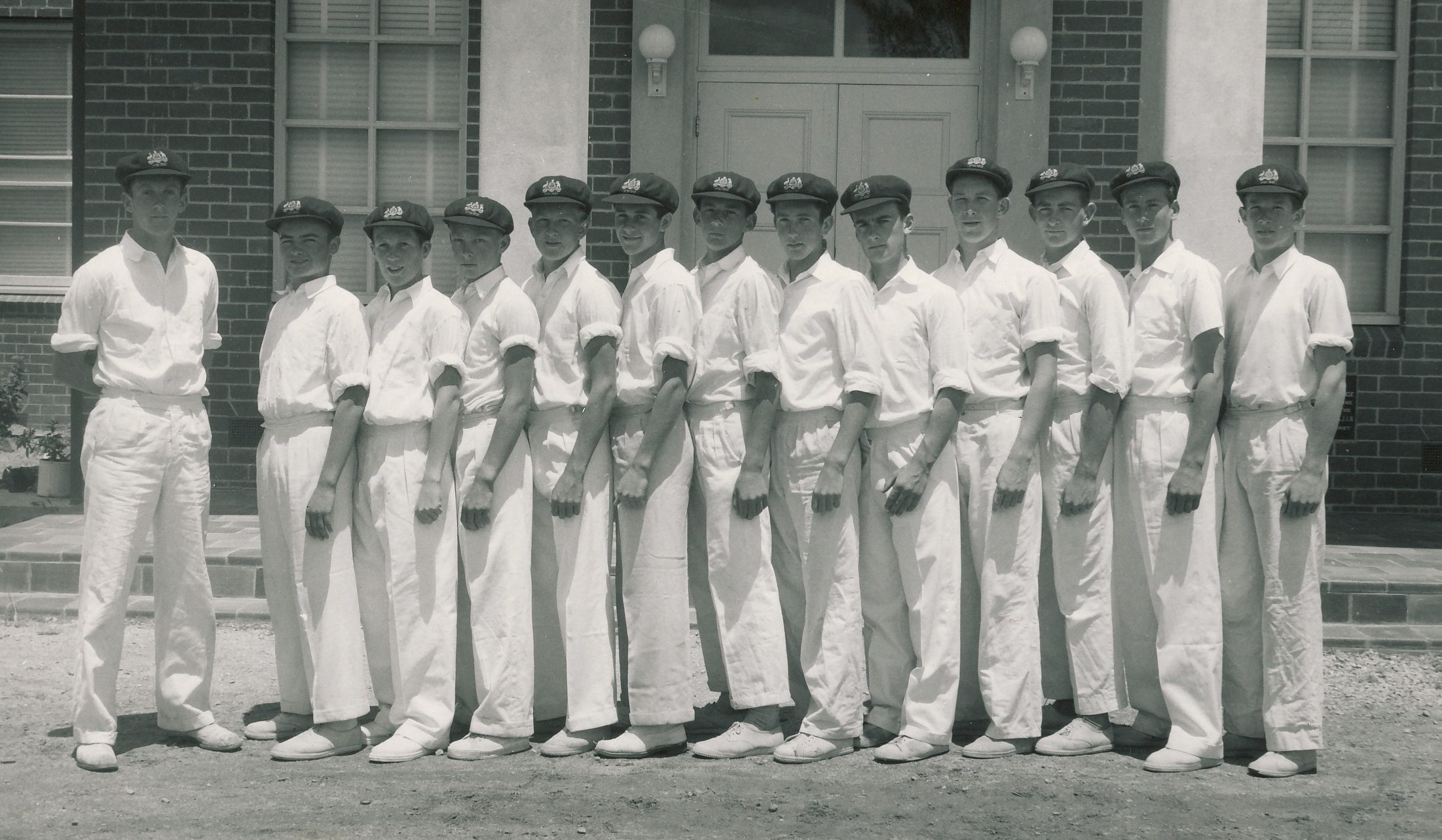 Hall of Fame Introduction