Mixed Hockey team in tough match
28/10/2022
SCHOOL SPORT VICTORIA – LODDON MALLEE REGIONAL FINALS
Intermediate Mixed
On Friday 28 October, our Intermediate Hockey team competed in the Loddon Mallee Regional Finals at the Bendigo Hockey Complex. The team knew it was going to be tougher than the Sandhurst Division and played defensively from the start.
The first game was against North Central – a very good combined team from Charlton and St Arnaud. North Central kept up constant attacking pressure and eventually broke through to score with a 4-0 lead by the end of the first quarter. In response, the CMC team made a couple of position changes and work harder defensively for the rest of the match. Although North Central managed to score another 5 goals, the gameplay of the CMC team improved immensely for the final 3 quarters.
Campbell Evans was brilliant in goal-keeping, saving a plethora of shots that came his way. The CMC team also created a number of their own scoring opportunities, but in the heat of the moment, the ball was either miss-hit, or the shot went just wide of the goals.
For this young group, it was an outstanding performance, especially given that the majority of them were playing up and out of their age group. They were all a delight and were fantastic ambassadors for the College.
Once again, congratulations to you all on an outstanding effort.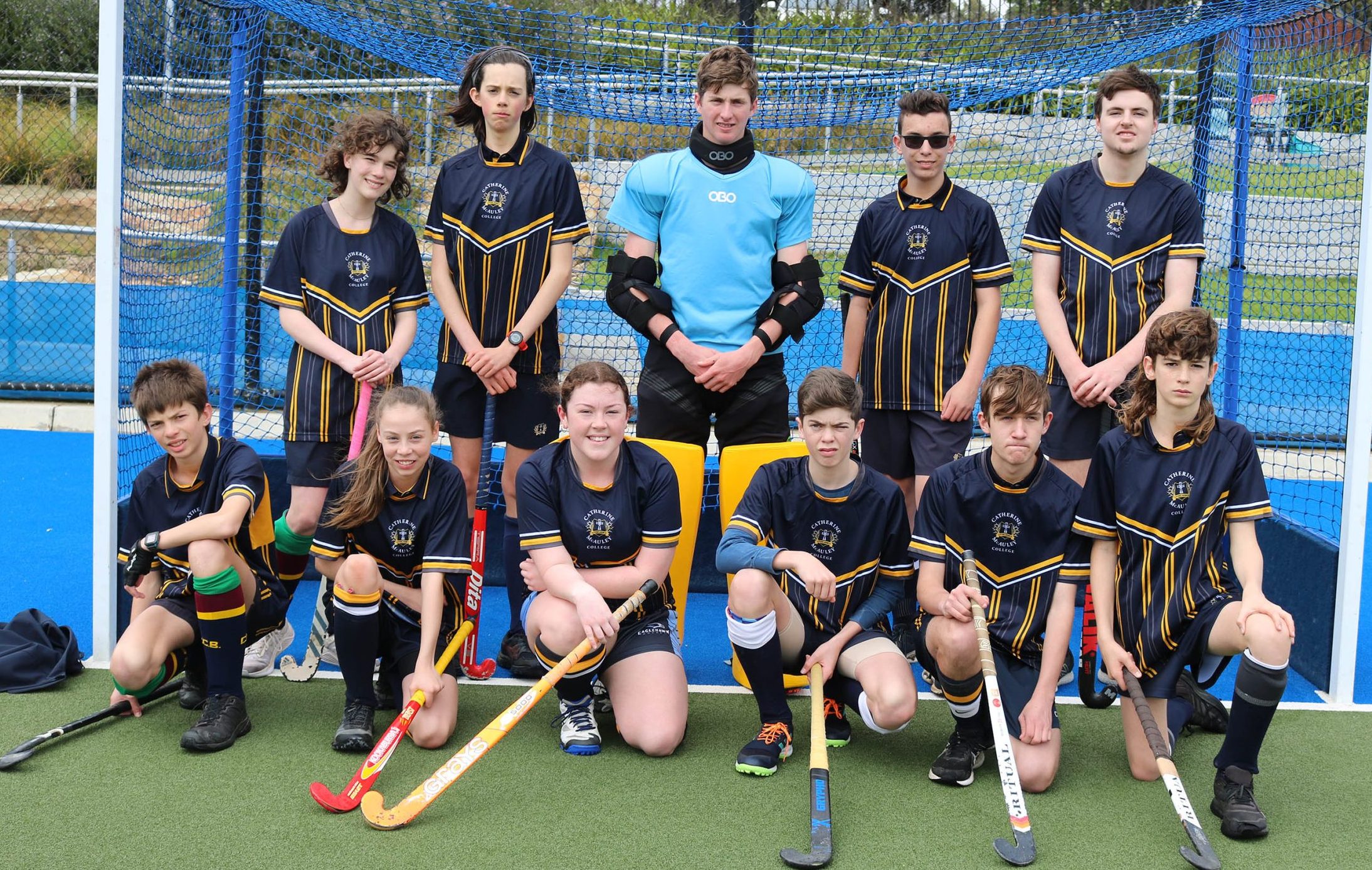 Back L-R: Chloe Maher, Sebastian Stewart, Campbell Evans, Cooper Murphy, Noah Armstrong
Front L-R: Blake Watson, Aaliyah Greenwell, Caitlyn Brew, Luca Evans, Rylan Angove, Ted Harrop