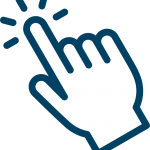 သုမ့႙ အဲႛလ႘ ပကဆဲးက်ိႜသု ဒီး ၀ံသးစူး ကြဲးလီႜ  သုမံႜ ၊ သုလီတဲစိ (phone) နီ႙ဂံ႙  တက့႙႔ 
Thank you to everyone who submitted an enrolment application or enquired about enrolment for Year 7, 2021. The due date for applications to be received was 12 June 2020. We are now in the process of assessing applications and enrolment offers will be sent by 17 July 2020.
We will be assessing each application on our selection criteria outlined in our Enrolment Policy.
Key Enrolment & Transition Dates
FOR YEAR 7, 2021
Enrolments Open: Wednesday 18 March 2020
Transition Days: Cancelled until further notice
Enrolments Close: Friday 12 June 2020 is the closing date for enrolment applications for Year 7 in 2021
Enrolment Offers: will be sent by Friday 17 July 2020.
Enrolment Acceptance: sign and return by Friday 31 July 2020
Remote online Transition Meetings: Wednesday 26 & Thursday 27 August 2020; Tuesday 1 & Wednesday 2 September
Remote Online Testing: Complete prior to Friday 25 September
Year 7 Parent Information Evening: Monday 7 December 2020
Year 7 Orientation Day: Tuesday 8 December 2020
---
Our College's history dates back to 1876 when the Mercy Sisters opened St Aloysius' Select School at St Kilian's in the Bendigo goldfields. The Mercy Sisters have been associated with the College since then and formally regained sole governance of the College in 2013.
The College consists of a Junior 7-9 Campus called Coolock located at 1 St Vincent's Road, Junortoun and a Senior 10-12 Campus called St Mary's, located at 164 Barkly Street, Bendigo.
Coolock's facilities include the Trade Training Centre with a functioning farm and the Sister Aloysius Martyn Arts Centre to name just two. The Sister Aloysius Martyn Arts Centre is a contemporary 2-storey facility, which overlooks ovals and bushland, incorporates twenty-eight flexible learning spaces and a centre for performing and creative arts. A range of specialist and general learning areas support integrated learning across the STEAM areas – Science, Technology, Engineering, Arts and Mathematics.
At our senior campus, St Mary's, the recently opened new facilities comprise a specialist allied health area, commercial kitchen and new canteen and indoor/outdoor dining area. This year, Year 10s commenced the innovative iGen program, a partnership of Australian Catholic University, Mercy Health and Catherine McAuley College. They will spend time each week learning at Bethlehem Home for the Aged, engaging with residents and staff.
The sporting opportunities are about to grow for the students, with a new hub set for the Coolock campus. Features will include an indoor training zone with six synthetic wickets, female-friendly and accessible change rooms, administration area and community space.
Browse this website to find out more about the countless opportunities that the College has to offer, or follow the links above for enrolment information.
Please contact the College Registrar to express interest in a future College Tour or to request further information:
Mrs Audra Petri, College Registrar  |  P: 03 5449 3466  |  E: info@cmc.vic.edu.au